10 Things Successful Websites Have In Common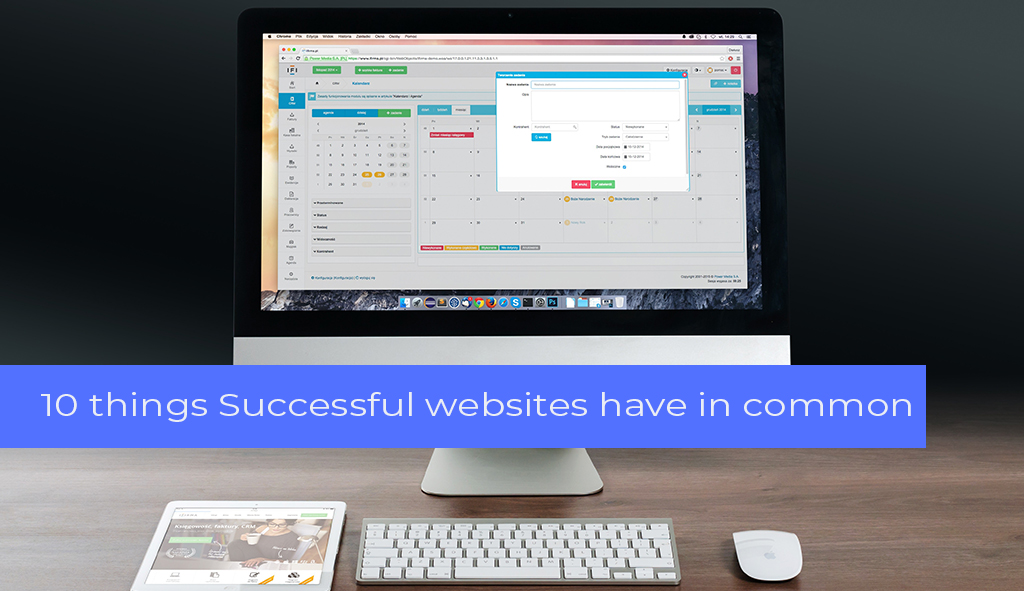 The introduction of the internet to the world has drastically changed the ways of marketing. Before the internet was introduced, every business relied on traditional ways of marketing like creating billboards, flyers, brochures, vocal marketing, sending direct mails, and cold calling. These methods were too costly and even the return of investment was not guaranteed. But today the access to the internet has made it very easy for businesses to reach out to people in a cost-effective way. So, creating a robust online presence has become very crucial for every business out there, and building a website is the first step to it. Your website is the backbone of your digital presence, an online version of your business as well as the first impression of your business on your clients. So, developing a successful business website is the best thing that you can do to grow your business.
Well, we all know that a successful website attracts huge traffic and makes a lot of money. But do you know how to make your website successful? There are millions of websites present on the search engine today and thousands are launched daily.
But only some of them could make it to the surface and most of them sink. Have you wondered why is it so? You must have read the first sentence of Leo Tolstoy's novel- Anna Karenina that says "Happy families are alike; every unhappy family is unhappy in its own way". This is how, we at YashaaGlobal, an expert web design company that provides web design Jacksonville services feel about websites. If you take a careful look at those successful websites, you will find some common things in them that are the reason for their success. Including these things in your website is one of the best ways you can build a successful website.
So, in this article, we are going to discuss the 10 things that every successful business website has in common to help you to build a successful website. Even if you are thinking of redesigning your website you should consider these 10 things while the redeveloping process.
A Pleasing and Minimal Web Design
A human is always attracted to visually appealing things and hence this point is number one on this list to emphasize its importance. Though you may have a great service or a product, you will have a hard time attracting and convincing the customers if your website is unappealing. Web design impacts your business in many ways. If your web design doesn't look professional, then it will do more harm than good. Consider designing the website as per your industry. For example, a web design for a law firm and a tattoo studio will not be the same. A law firm will have a serious kind of website while a tattoo studio's website can be playful.
If you look at the most beautiful, visually appealing, and well-trafficked websites, you will see some common traits in them. They all have a consistent design and are easy on the eyes. This means your website needs to be clutter-free. The more complex a website is, the less is its visual appeal. So, limit yourself while using too many different fonts, font sizes, and multiple colors throughout your website. The most well-designed websites usually tend to have only 1 to 2 font styles, and 3 to 4 colors, 2 to 3 font sizes, in total while ugly websites are stuffed with these elements.
Visual hierarchy like the presentation of text, images, buttons, etc. is also a vital part of a webs design. If done properly, it displays the content in a highly visual and scannable way hence improves your user experience.
An Attractive Homepage with a Clear Message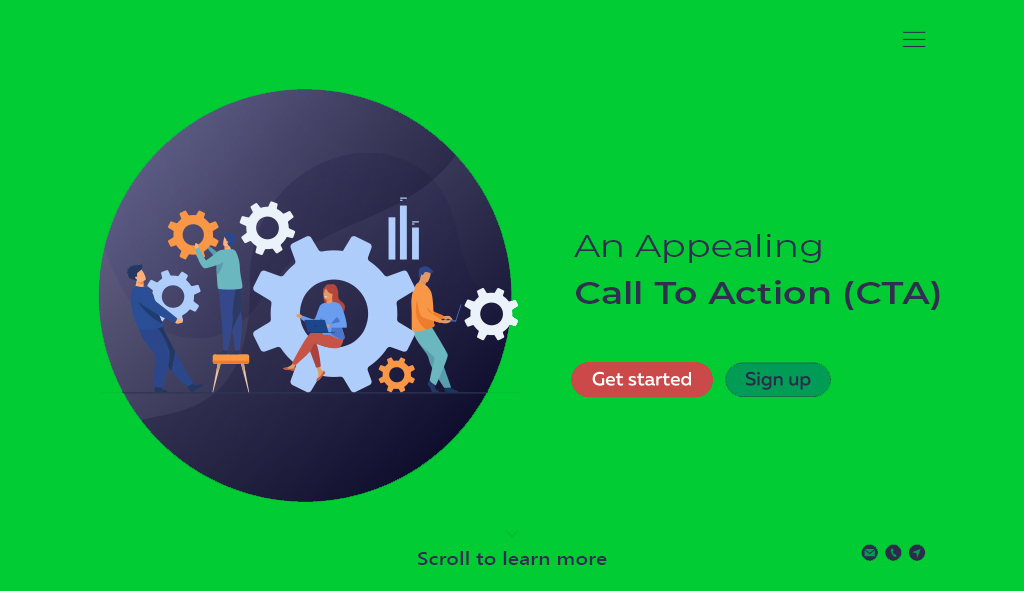 A Homepage design is the most essential to a site's success; after all, it is the first page that your users are going to land upon until directed to the landing page. So, this is a big chance, you need to grab to tell your visitors what you exactly want to convey to them. Your homepage should include every aspect that represents your company. For example, your brand logo, company's information, the value it provides should be clearly displayed on the
homepage. If you rely on users to find it by themselves then you are going to lose a lot of customers. It will not take more than one second for a viewer to have a glimpse of your website and decide to leave. This indicates that you have very few milliseconds to grab the attention of your audience and tell them why they should take a closer look at your company.
When someone is arriving on your homepage, it provides you an opportunity to make a connection with them, so don't lose it. Nowadays, customers are accustomed to quick access to information. So, you must answer questions like what your company is, what does it do, and what benefits it offers, on your homepage itself.
An Appealing, Loud, and Tempting Call To Action (CTA)
Well, talking about the success of the website, the ultimate goal is to generate leads and convert your audience into potential customers. So, a call to action button is one of the most important things that your website should have. It helps businesses to convert a visitor into a lead who can then be converted into a regular customer. After all, what is the point in having a well-designed website with no point of conversion? Hence, plan a customer journey by incorporating a call to action button depending upon goals. Whether it is to get more calls, more inquiries, or contact form submissions, you can position your call to action button and name it. Make sure that your CTA is relevant and encouraging enough to make your audience click on it.
Some of the good examples of call-to-action buttons are 'Try for free', 'Get started', 'Learn more', 'Join Us', 'Sign Up', and 'Subscribe Now'.
Easy Navigation
Navigation affects your ranking, your traffic, and ultimately the conversion rates. So, it is vital that your website should be easy to navigate. You may have an easy and organized menu on your website and are not it hard for visitors to use your site. But to create a successful website you need to consider some points. The first point is that avoid using drop-down menus as they are difficult for search engines to crawl and even the users can find them annoying. Moreover, they can encourage the users to skip your top-level pages. Instead, you can use a 'mega drop-down menu' that is proved to perform well in terms of usability, especially if you have a big site with a lot of pages.
The order of your website navigation is also important to drive the attention of your visitors to the most important things. The items at the beginning and the end of the list are mostly remembered as the attention and retention are the highest at these points. So, always put the most important things in these points as they are visually prominent. Moreover, also include a search function in your website because a site that includes a search function converts and drives traffic.
Fast Load Time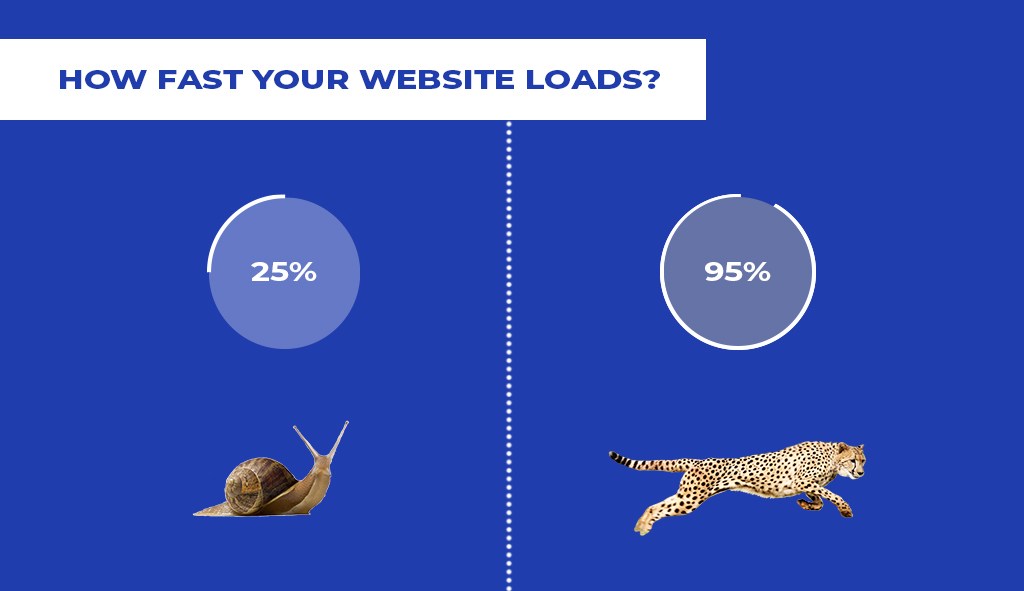 Every business has a website today and is very concerned about the website's content, design, and navigation. But one thing they tend to overlook is the website's load time. It is important to understand that a website load time is a very crucial aspect of user experience.
Apart from the fact that today's audience is impatient, no one likes a slow-loading website. Additionally, no one has got so much time to wait for the website to load. Your website is the first impression of your business, so when a visitor visits your website, you can be sure that he or she is going to make a judgment about your website and thus your business. So, to make a strong impression, make sure that your website loads fast. Though your website speed depends on various factors, on average it should load in 3 seconds. The lower is always the better, so if your website loads in two seconds, that is a great result.
Search Engine Optimization
Building an astonishing website is an essential element for the growth of your business, but if no one could find it, then what is the point of having one. It doesn't matter what kind of website you have, ranking your website is very essential to gain more traffic. Search engine optimization is not something like a beautiful logo or visually appealing web design, but it is equally important. A website can perform better when it is search engine friendly. Thus a website design company always strives to design a website that is not only visually appealing but also SEO optimized.
Create unique and engaging content by including appropriate keywords, optimize your images, create high-quality backlinks and take every measure to rank your website on Google.
Mobile-Friendly Design
Google reports 77% of people still browse online using their smartphones even after easy access to a desktop computer. So, if your website isn't designed for mobile devices then you are losing almost 20 to 50 percent of your potential customers. Almost 56% of the traffic comes from mobile devices, so having a mobile-friendly website is a must. A mobile-friendly website has several advantages like improved search visibility, user experience, lead generation, and improved brand identity.
Mobile-friendly design improves the access of your website and hence increases your reach. With more and more users visiting your highly appealing website, your conversion rate also increases. Moreover, Google is also moving towards the mobile first-index, which means the content on your mobile site will be used to rank your website in Google. So, it becomes necessary to fully optimize your website's performance on mobile devices.
Social Proofs (Reviews and Testimonials)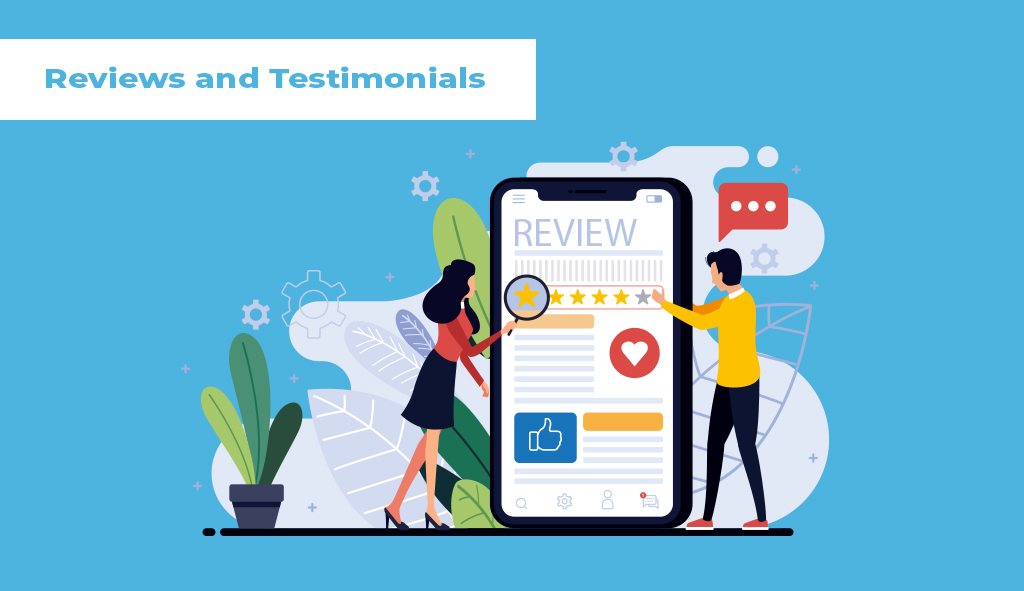 Before taking any service or buying any product, potential customers always try to figure out whether the company is trustworthy or not. So, it is important that your website should build trust with your visitors, especially when you are running a business.
The most essential way to do this is by showing your users the recommendations that you received from your previous customers. For this, you can include social proof elements such as your client testimonials and reviews.
Guaranteed Website Security
Website security can make or break your business's success. Having website security plays an important role in today's business, so your business website should be well protected and secured. An unsecured website is an easy target for cyber-criminals. You can follow the following practices to avoid falling prey to such hacking attacks.
Update to the latest versions of CMS software and use strong passwords for your user's login.
Don't allow files to be uploaded without scanning them and constantly check your website with free security tools like Netsparker or OpenVAS.
You will need an SSL certificate, so that website can serve on the HTTPS protocol. This will allow, to encrypt a connection between your website and your visitor, so that no one can read the information sent between the two. Hence, it protects your visitor's data, client's data from unauthorized people.
Even Google has stated that it will start labeling the websites as dangerous without an SSL certificate. So, make sure to get one to make your website a success.
Contact Information
If you wish to convert leads, then your contact information should be easily accessible to the people. If your visitors find it difficult to contact you, their concern reduces. Research shows that 54% of people think that precise contact information is missing on most of the websites. So, whatever website you are running, don't forget to display your contact information clearly.
You can include a phone number, your email address as well as your company's location on your website. A separate contact us page will be great but also make sure to include your email address or phone number somewhere on every page of your website.
With a highly engaging and visually appealing website, you can effectively generate leads and top in your respective industry. So, it is essential to construct a well-designed website. We hope that you must have got all the necessary elements that you need to include in your website to make it successful. As you can see, none of the above-mentioned elements are complicated, just the mastery of the basics is the key to success. So, you don't need extraordinary things to succeed, you can simply use these ordinary things in extraordinary ways. By incorporating all the factors listed above in your website, you can ensure to have a robust online presence that drives traffic, engagement, and conversions for your business.