A complete Guide to Email Marketing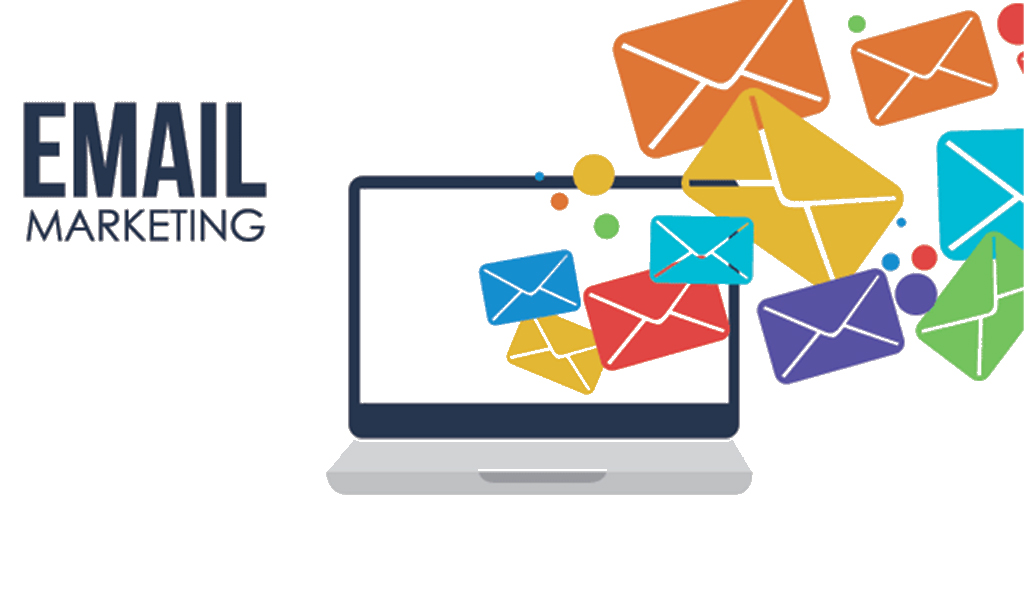 The Internet has brought the world closer by being able to easily connect with anyone and sending an email is one of the ways, you can connect with people. Being said that, companies have got a proven advantage for marketing their businesses via emails. Email marketing has completely transformed the way businesses reach their consumers and helped them to get more potential leads. But what is email marketing?
Email marketing is a Digital marketing strategy basically used to build and strengthen your relationship with your prospective customers by sending emails. We can call it the is the most direct and effective way you can use to connect with your leads and nurture them.
Email marketing has the potential to convert the prospects into customers and the first buyers into recurring consumers. Hence, proving it to be the best digital marketing strategy ever.
If you are thinking of including email marketing as one of your marketing strategies, then this guide is for you. And if not, then this guide will definitely change your mind. It covers all the points of email marketing such as its importance, process, and advantages. YashaaGlobal, a digital marketing agency Jacksonville has explained them in detail.
But before we discuss all these points, let us first dive into its roots and see how email marketing began and how it has evolved in these many years.
History of Email Marketing
The time before emails came into existence, people relied on traditional mails for marketing their businesses. This was quite a time-consuming and costly task. But today, email marketing has made it much easier for businesses.
Email marketing has been around us for decades and today it has become so much more than just a message filled with text. Today, we focus on many aspects while creating an email like its header text, images, gifs, and much more. We can create personalized campaigns, make use of email segmentation, mailing lists, and newsletters to improve our click-through rates, and customer base.
So, to genuinely admire this great tool of marketing let us learn how email marketing has transformed into what it is today by diving into its history.
The Year 1971
This was the year when the first test email was sent from a man named Ray Tomlinson who was a computer programmer for MIT's Arpanet.
The Year 1972
No long after, the first email was sent, an email management database was created by Larry Roberts.
The Year 1978
The idea of email marketing came into existence with a blast when a man named Gary Thuerk sent a marketing email to nearly 400 Arpanet users and generated sales of about $13 million. A great number right? This gave an indication of a bright future for the world of marketing. From then email marketing became one of the most important segments of online marketing.
The Year 1982
The term 'electronic mail message' was shortened to 'email'.
The Year 1988
The term 'Spam' was introduced mostly defined as junk mail. The inspiration came from those who were not happy about receiving irrelevant emails.
The Year 1989
One of the first widely used email software services was launched by Ray Ozzie and Mitch Kapor called Lotus Notes 1.0.
The Year 1991
This is the year when the internet was born and a revolution began. The introduction of the internet opened many doors for businesses. The email marketers experienced a whole new way to reach directly to their potential customers.
The Year 1996
Till this time Lotus Notes became a great success and came into notice due to its popularity, which inspired other companies to create their web-based email platforms.
The Year 1998
Companies began launching their email platforms. Microsoft developed its Internet mail which was then renamed Outlook. Hotmail launched its Free mail services, and marketers started sending emails with HTML. Here began the new wave of email marketing.
The Year 2003
The CAN-SPAM Act was introduced this year. It is exactly the opposite of what the name suggests. This act was signed into law by President George W. Bush to avoid spamming.
The Year 2009
Responsive emails were introduced this year and it changed email marketing for the better. This allowed the marketers to transfer emails between devices and eventually helped to improve their conversion rates.
According to 2012 data, 40% of emails were opened on mobile devices which gradually increased to 50% by 2018.
This history definitely gives us a clear indication that Email marketing is not going anywhere and is here to stay.
Importance of Email Marketing
As per 2018 data, email marketing is still ranked as the most effective marketing channel with its 2.5 billion users. So, is a great way to promote your business. Email marketing helps you gain new customers and retain old ones. Customers are the need of every business and when it comes to converting people to customers, email marketing is the way to go.
It is a personalized way of reaching your targeted audience and hence works at its best. The best part of email marketing is that it is highly adaptable. You can alter the email according to the customer's actions so that every communication is relevant to their interest. This ultimately results in an increased conversion rate.
Email marketing helps you to create your brand awareness as for any business starting out or looking to grow, brand awareness is an essential activity. Sending emails like industry updates, market news relevant to your business, blog updates, and expert advice can help you grab the attention of your recipients and hence build your brand awareness.
Moreover, email marketing can help you to build a relationship with your customers. As well as you can build the credibility of your business by keeping your communication honest and authentic through emails.
Additionally, the beauty of email marketing is that you can scale and measure your emails.
Process of Email Marketing
Now, so far you must have understood the importance of email marketing for your business. But now you must be wondering with the question that how can you exactly start this process and make it successful. So, let's understand what steps you need to take for running a successful email marketing campaign.
Step 1: Set your goals
Email marketing can be used to achieve a number of objectives a number of different objectives like whether you want your emails to drive sales or want to improve your engagement rate. So, before starting with a campaign you should know what you want to achieve through this campaign to give a direction to your campaign.
Once, you know why you are running this campaign, you can set your goals. Few examples of goals you might want to set includes:
Increasing your click-through rate or open rate within a few months, say 3.
Expanding your email list by increasing the number of subscribers quarterly.
Keeping your customers engaged
Whatever goal you set, just make sure that it should be simple, measurable, and clear. Setting your goals provides you a framework to see how your campaigns are performing over time.
Step 2: Build an Email list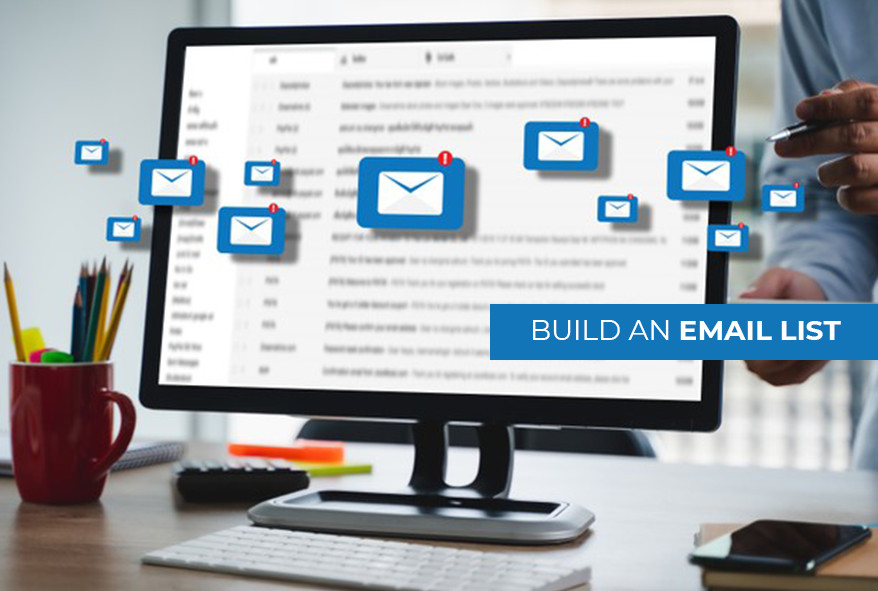 Now that you have already set your goals you can start building your email list. You can either import a list of known contacts or build a completely new list from scratch. There are many ways you can build a list but the best one depends on the goals you set in the first step. If you already have a fair number of contacts floating in your list, you can import them if they are relevant to your campaign or build a new list. If not start building a new email list.
Building a new list from scratch may take some effort, but it contains more current and relevant prospects that will definitely help you improve your conversion rate and ROI. You can start building your list through inbound marketing. Create highly compelling content that is relevant to your target audience, so that you can attract them. This is a great way to build your list.
You can also use Facebook for improving your email list. Facebook contains a call-to-action that you can customize to allow your prospects to sign up for your email list. Moreover, offer promotions to improve your subscriptions.
Step 3: Segment your list
Now as you have built your list start segmenting it. Segmenting is actually a process of dividing your subscribers into smaller sections based on specific criteria. It helps you send highly targeted emails to people based on their interest and thus increases your click-through rates, open rates and helps in decreasing the unsubscribe rate.
For creating segments, you should find out how did the user get on your email list in the first place. Then you can divide them in many different ways and dice your list into segments. You can divide your subscribers based on several data points like their demographics, interests, locations, inactivity, open rates, and new subscribers.
Step 4: Create your campaign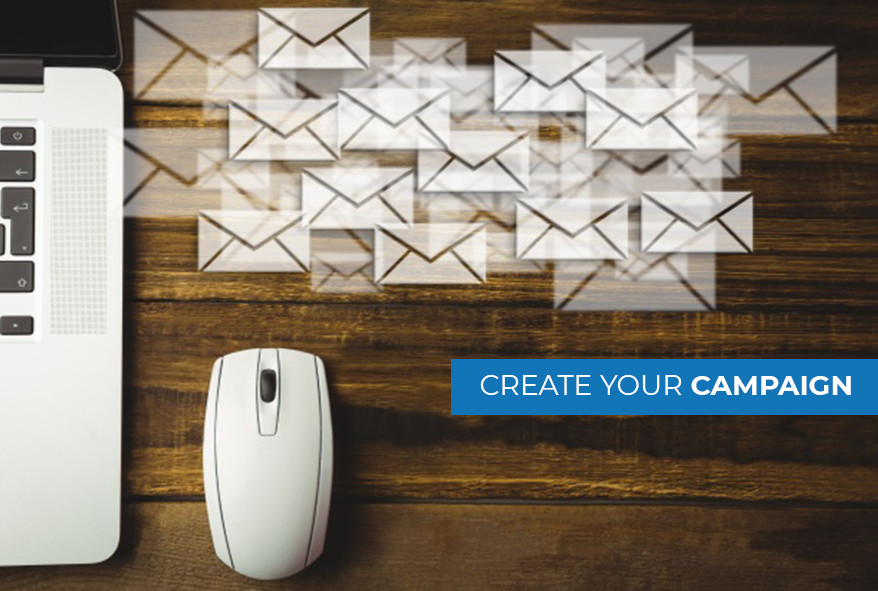 Now as you are sorted with your segments, you can start creating your campaign. Start thinking about your content, decide what to write, think about what your target audience wants, and what message you want to deliver them based on your goals. The main aim is to create emails with a purpose, that will really speak to your subscribers. So, always remember what they signed up for. This will also give a clear idea of what your subscribers were interested in and help you write your content accordingly.
While sending emails generating and maintaining a sender reputation is very crucial to stay out of the spam folder and land your emails directly in your subscriber's inbox. For this, you will need to warm up your IP that is the process of establishing a sender reputation by slowly scaling up the volume of your email sends. To know more about IP warming and its process you can read our post on What is IP warming for your successful email deliverability. This process will guide you on how you can schedule your emails properly and then you can schedule your own emails based on the number of segments, and types of content you want to send and begin sending emails.
Step 5: Track your performance
Tracking your performance will help you know what works with which segments. You can track your performance based on some metrics like:
Open Rate- this will help you to track the number of recipients who have opened your email.
Click-through Rate- this will help you track the recipients who have clicked on the links you mentioned in the email that diverted them to your website's landing page or whichever page you wanted them to land on.
Bounce Rate- this will help you measure the rate at which the email servers have rejected your emails.
Unsubscribe rate- this will help you to know the rate at which your recipients are unsubscribing from your campaign.
Spam Complaint Rate- this will help you analyze how many recipients don't find your content valuable to them.
You can and should track these metrics with the help of email marketing service providers like YashaaGlobal and Google Analytics to be able to maintain your reputation and enhance your performance.
Advantages of Email Marketing
Email marketing has multiple advantages and some of them are listed below.
Great return on investment: In the business world, ultimately results are all that matter, and investing in email marketing gives you a great return on investment. As we know that it is a personalized way of marketing and hence has a high conversion rate. This eventually leads to enhancing your ROI. According to research conducted by DMA, email marketing generates a great ROI of $40 for every $1 spent. Thus, making email marketing the most effective marketing channel.
Broader reach: Since the internet is introduced there are no borders to reach anyone in the world. We need an email address for almost everything like creating social media accounts or signing up for websites. So, almost everyone has an email Id and hence through email marketing, we get a broader reach.
Email marketing helps in generating website traffic: You will come up with a great email list of loyal customers eventually with email marketing campaigns. So, you can use this list to generate your website traffic. For example, if have a list of around 1 lakh subscribers and your open rate is 5%. Now, if you published a blog, you can easily send an informative email with that blog's link to your subscribers. With a 5% open rate, you still get 5000 visits to your blog.
Email marketing is cost-effective: You can reach a large number of consumers in just a small amount of money. Moreover, if you have a small mailing list, there are many email service providers that will cover you under their free plans. We have already discussed ROI in the first point, so spending such a small amount with such a good return on investment makes marketing the most cost-efficient way of marketing.
Email marketing drives sales: The ultimate goal of any business is to convert their customers into buying customers. And as we know that when it comes to conversions, email marketing is the most powerful channel. It has an average click-through rate of 3% which is 6 times more than Twitter's click-through rate of 0.5%. Moreover, data shows that 4.24% of total visitors end up buying from email marketing that is comparatively higher than social media having 059 % of total visitors and 2.49% of visitors from search engines.
If you have been ignoring email marketing, you have missed a major factor for the growth of your business. Email Marketing is a powerful driver of your sales and has a greater reach than any other marketing channel. Moreover, being a personalized way of marketing, it offers a great return on investment compared to other channels.
Now it's time to re-examine your email marketing strategy and along with other include email marketing in your priority list. By reading this guide you definitely must have understood the benefits that email marketing can bring your business.
But yes, email marketing is definitely not a simple task, it has many aspects to look upon and is a continuous process. So, taking professional help from email marketing service providers like YashaaGlobal will help you kick start your business's journey towards success.