Advanced SEO Techniques: A Complete Guide to Ranking in 2022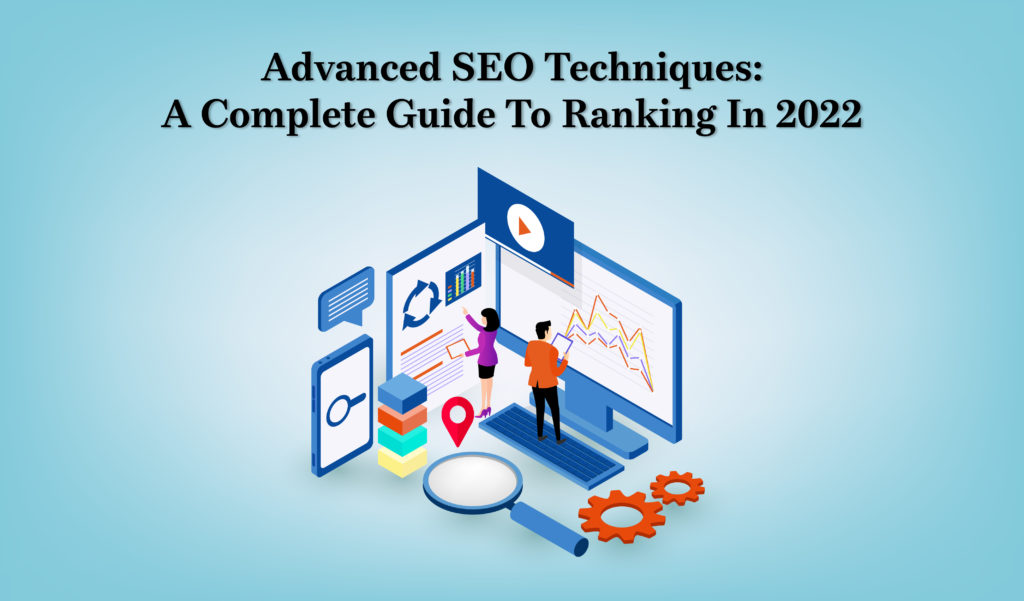 SEO is a constantly evolving beast. It's crucial to realize that Search Engine Optimization, or SEO, is Google's method of determining which websites should rank highly for searches entered into its search engine. If SEO is not used, businesses can easily manipulate search results and rank their websites high in search engine results. It significantly reduces the potential to influence search results. It is fair to assume that SEO aids the visibility of deserving websites in search results.
An algorithm upgrade puts a kink in your plan when you think you know exactly what Google is looking for. While algorithm adjustments and enhancements will continue, some tried-and-true SEO strategies will remain in use. You can increase your results while also future-proofing your site against Google's inevitable adjustments by using these methods on your site.
What is meant by the phrase "Search Engine Optimization"?
SEO stands for search engine optimization. The purpose of SEO is to expand a company's visibility in organic search results. It helps the businesses rank more pages higher in SERPs (Search Engine Result Pages). These efforts drive better visitors to the company's website, increasing their chances for more conversions leading to more customers and more revenue.
There are numerous ways to enhance the SEO of the site pages. The search engines look for elements, including title tags, keywords, image tags, inner link structure, and inbound links (also known as backlinks). Search engines also look at the site design, visitor behavior, and other external, off-site factors to resolve how highly ranked your site should be in their SERPs. With all of these elements taken into account, SEO primarily drives two things — rankings and visibility.
How does SEO function?
SEO works by optimizing the website's content, conducting keyword surveys, composing inbound links, and enhancing the ranking of that content and the website's visibility. In general, you'll find that SERP results are valid when a web page is crawled and indexed by the search engine, but it can take months for SEO efforts to be fully realized.
A. Ranking
Search engines use it to determine where to rank a particular web page in SERP. Rankings start at position number 1 to the final number in the search engine results for the query, and the website can be ranked in one position at a time. Over time, website rankings can change due to content freshness, SERP competition, or algorithm changes by the search engine itself.
B. Visibility and Discipline
This term describes how a particular domain stands out in search engine results. The high visibility makes the part stand out in SERP. If the environment does not appear in many related searches, the search will be less visible. Both are responsible for achieving the most crucial SEO traffic and domain permissions goals. Discipline helps you position your brand in the purchasing process. So you can ensure that your marketing strategy is compatible with your new buying behavior.
How to Keep an Eye on and Track SEO Results
Getting a website into the search results requires a combination of technical setup, content, and links according to experts from Jacksonville SEO Company. Monitoring your progress allows you to refine your strategy even more. Measuring SEO success keeps track of information like traffic, engagement, and links. Though most businesses build their own SEO KPIs (key performance indicators), the following are the most common:
Increased organic traffic
Rankings for keywords (split into branded and non-branded terms)
Conversions resulting from organic search
The bounce rate and the average time on the page.
Organic traffic is attracted to the best landing pages.
The total number of pages indexed
Growth is linked (including new and lost links)
7 Tips for advancing SEO Techniques
1. Reuse old and new content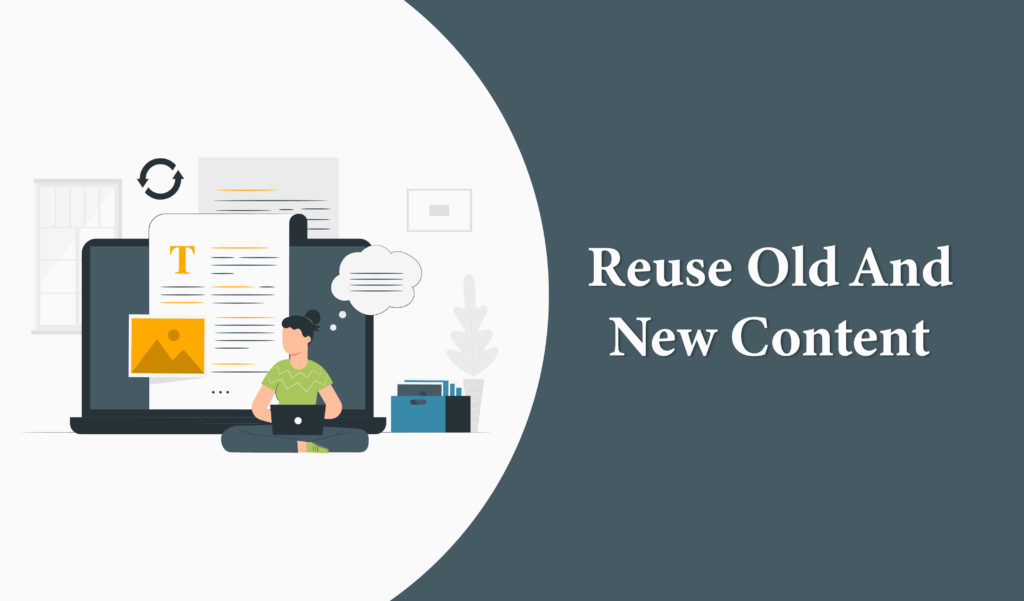 You can convert your content to a new format for better results, just as you would re-optimize your content. Simple blog posts, articles, or guides are OK, but these content types struggle to keep their own. This is because companies release content quickly. Reusing content in these new formats will make it stand out from the crowd:
Video
Infographic
Social posts
It also helps generate new traffic and engagement for old website content. Instead of exhausting your old content with traffic, sharing, and conversions, you can attract users in new formats. This unique setting adds further value to the page and helps reach users and reach the top of search results. Content diversion is similar to optimizing old content. Keep the check on the pages that have:
Traffic, conversions, reduced engagement
Search result ranking is low, such as two pages or more
Evaluate your contribution to your overall business goals
To get the best results and the best use of your time, you need to focus on the pages that offer the highest possible return on investment (ROI). If your page doesn't match your goals, for example, you need to skip them to increase sales, prospects, and awareness. In some cases, you may be spending time on pages that aren't directly related to your goals. Explore keywords, SERPs, and audiences to determine which content type is best for your topic or industry. Once you have created additional content, you can add it to your page.
2. Improved read speed optimization
Page load speed is worth considering in 2022. Today, every company wants its website to provide a great user experience. After all, websites that please new or repeaters are more likely to perform better than websites that don't. User behavior on the Internet is constantly evolving, so the importance of website loading speed cannot be overlooked. Page speed is one of the vital order factors considered by all major search engines after Google included website speed as one of the signals used by the algorithm to rank pages well. You can use tolls like Page Speed Insights and GTmetrix to measure your website's speed and enhance it.
3. Optimize content for the Google Rank-Brain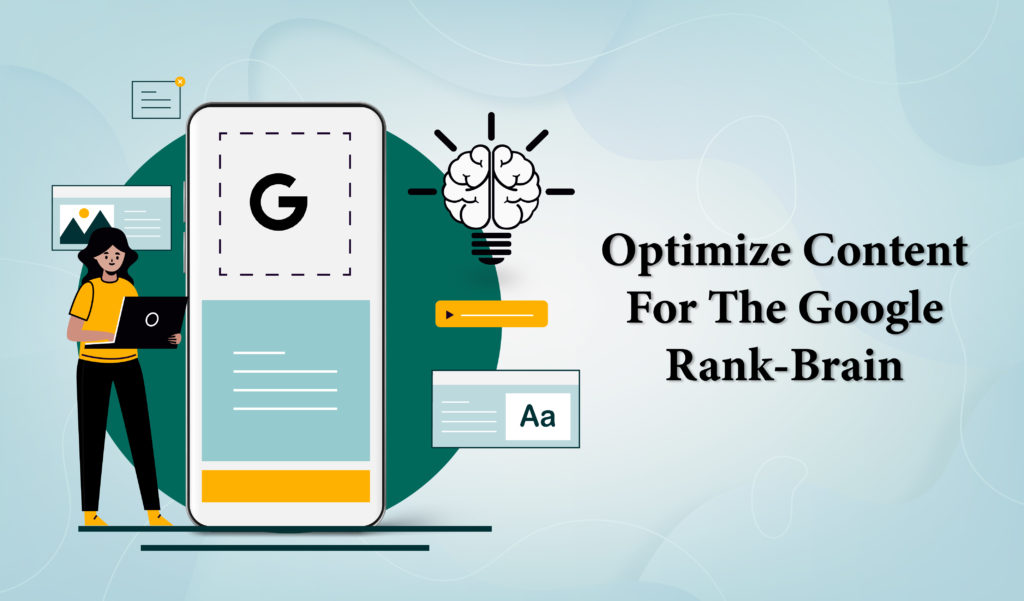 Rank Brain describes a machine learning algorithm from Google, in which the algorithm looks at how people interact with search results, like clicking on a website and coming back or don't. Rank Brain is essential to Google when it comes to SEO. For this reason, RankBrain is one of the three most important ranking factors. If you skip it, the content will not work well in the search results. Therefore, RankBrain is more than an advanced SEO technique and is an essential technique.
For rank brains, the focus is on click-through rate (CTR). CTR is simple (the rate at which a page clicks), but it's not easy to optimize. If you miss one of these areas, you will not get the required CTR at the top of your search results. When optimizing RankBrain content, focus on two areas:
Title tag
Meta description
A quick review will show the title tag and meta description in the search results. For best results, title tags and meta descriptions should include core keywords. SERPs can shed light on what users want to click.
4. Request broken links to competitors' sites
The links play an essential role in search engine optimization. Therefore, link building can proceed quickly. The association serves the same purpose in the online world. That's why Google uses links as the top-ranking factor in its algorithms. Not only outreach but a considerable amount of research is required. For many companies, this is the hardest part of SEO. However, this advanced SEO technique is Jacksonville SEO experts' favorite because links are so important that they cannot be ignored.
Targeting broken links to competitors' sites (that is, when a user clicks on a link takes them to page 404) streamlines the link-building process. You can quickly find industry sites and blogs that share relevant content with their readers. Even better, you can find content related to pages on the site. If you want to take advantage of this SEO optimization technique, get ready to use the following SEO tools:
Screaming Frog
Google Sheets
When you view the different sites sending links to your competitors, you want to look at their domain Rating (DR) and URL Rating (UR). These metrics can help you focus on the most valuable sites and pages, like ones with a high amount of authority versus low-value ones. Once you have selected your target sites and pages, your team can start outreach. The advantage of the advanced SEO strategy is an excellent reason to move forward. The people behind these sites have broken links to their site, and you have a way to fix it. That doesn't mean that everyone will reply to or reply to your outreach email, but it does mean that you have a better chance.
5. Target keywords without using featured snippets
Evolving Google from a search engine to a portal requires a different SEO approach than enterprises. It would be great to get this snippet, but you would have problems if you couldn't get it. The featured snippet receives valuable traffic from other pages and increases CTR.
SEO strategies are likely to target a set of keywords that contain featured snippets, and that's fine. Featured snippets will continue to be beneficial for your business or website. All you have to do is win and keep that position at zero.
Here is a guide on how to optimize your content for Google's Featured Snippets that can greatly help you.
6. Add schema markup to related pages.
Clicks and scrolls can occur when displayed in search results. Therefore, SEO uses schema markup. Schema markup or structured data can affect the display in search results. Use schema markup to provide users with additional information about the page. It also provides Google with valuable data that Google can use, share, or highlight in search results. This information will help motivate users to click on your page and get more space in your search results. The best part is that teams can easily use this latest SEO technique.
7. Develop an internal link process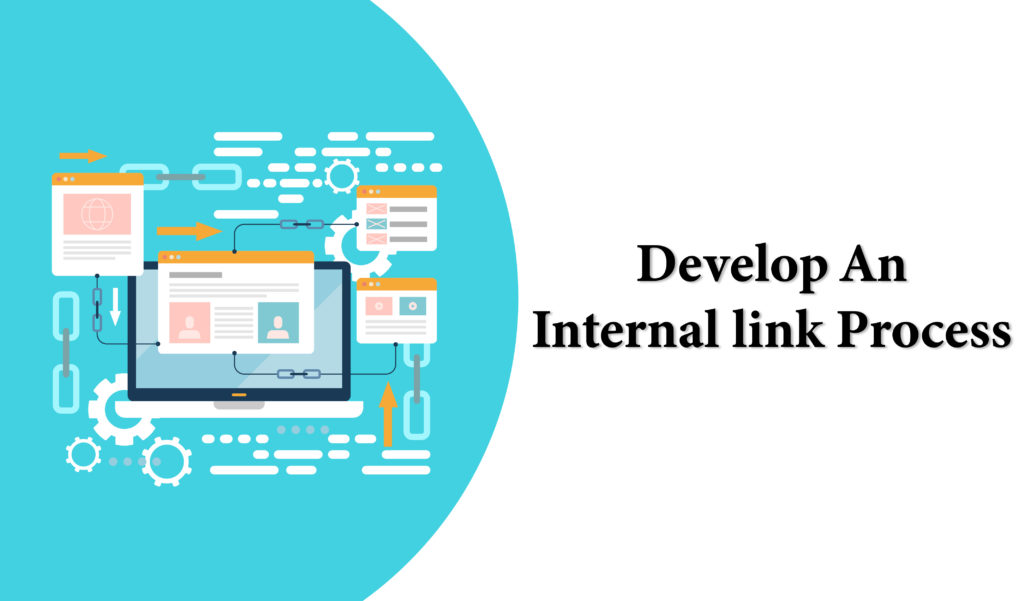 No matter how big or small the website is, all you need is an intelligent internal linking process for SEO. A vacuum cleaner robot patrols the house and cleans the floor while the crawler crawls the website and indexes the pages. Closed doors like pages without internal links can stop vacuum cleaner robots (and Google crawlers). If you don't give the intelligent vacuum cleaners and caterpillars the right path, they won't work. The business relies on robots to crawl and index websites for SEO.
If not displayed, the site will not appear in the search results. That is, you don't get the sales, leads, or revenue you expect from clicks, organic traffic, or SEO. Developing an internal linking strategy for your website can help you:
Show the relationship between pages
Pass link juice from a page with high authority such as the homepage to a page with low authority
Show the relevance or value of an old or new page
Improve page ranking
Depending on the size of your company's website and its procedures, it may take some time to create the internal linking process. You can prioritize internal links when creating new content and optimizing old pages. Try linking to pages that add value to your readers or, more profound, to your site. For SEO purposes, anchor text containing a core or related keywords can also be used to provide crawlers (and users) with better ideas about where the link will go. However, it is essential not to force the keyword. If another word or phrase makes more sense, use it as the anchor text.
Search engine optimization is essential for online businesses to survive in today's competitive markets. Not only does it help you improve your website's search engine rankings, but it also helps you increase your conversion rate. Whatever else changes about Google's algorithm and SEO, one thing remains constant: relevant, high-quality material is always a good place to start.
It's one of the most cost-effective ways to make your brand known naturally. By presenting your business to top search engine results through SEO, you will get a lot of visitors. However, it would help to keep up with the latest SEO techniques to get better SEO results. SEO is constantly evolving, so now you need to know it.