Best link building strategies for 2021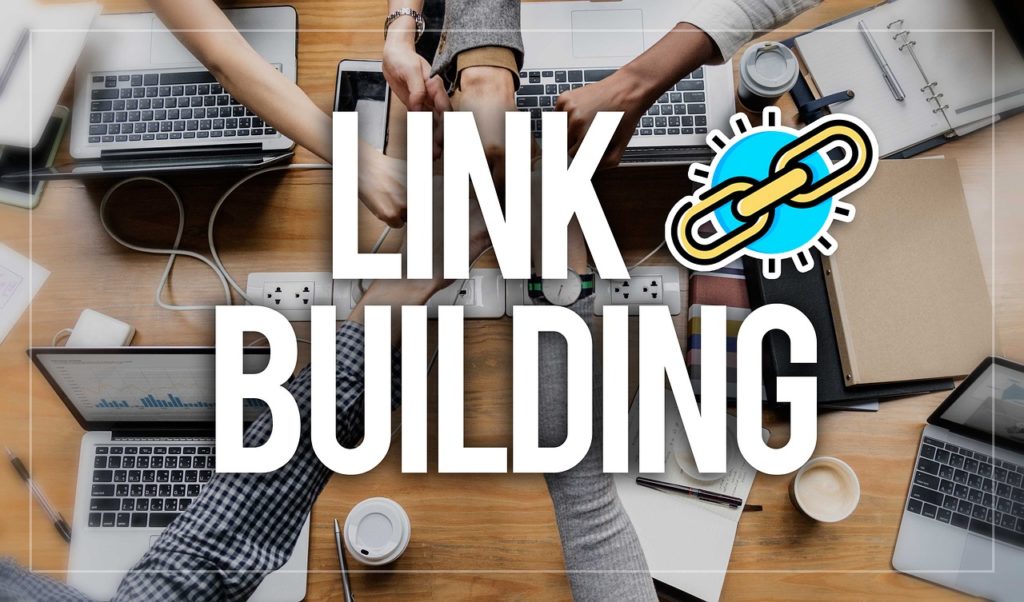 The importance of building links can't be ignored if you wish to rank your website on Google. Link building is generally the process of placing your website or content link on other websites to drive more traffic to your website. Like SEO, link building also involves keyword research and is focused on ranking for a specific keyword. It provides a strong indication to Google's algorithm that this site deserves to rank for relevant keywords. So, it is a part of any successful SEO strategy or we can also call it the backbone of SEO strategies.
Building links may be a time-intensive process but it is one of the most important factors useful for ranking. Those who can execute the tactics for link building successfully typically rank higher than their competitors and sees significant growth in their organic traffic and revenue.
This is why you need to understand the importance of link building:
Importance of building links
As discussed above link building for sure helps you to rank better on Google and other search engines as search engines use links as a way to determine rankings. It will also help Google to find new pages on your site faster. Additionally, links build an online presence and hence generate future leads too. Moreover, you will enjoy the trustworthiness and increased credibility of your business and even get benefitted from the target referral traffic.
Building links isn't always easy, hence in this blog we have come up with the best link building strategies for 2021 to make this process easy for you.
You can use any of these strategies to attract high-quality links to your website quickly and easily.
Here are the best strategies that you can start using to build links today.
Leverage testimonials in your Niche
This is the easiest link building strategy because you create powerful homepage links to your website within just a few minutes.
To get started with this strategy, you need to search for websites offering services and products for which you can provide a testimonial. But remember that the sites, you are choosing should be relevant to your niche, should have existing testimonials, and should actually be a service or product you have used. Then offer to write a testimonial for any products and services you are satisfied with and in return, you can ask to be allowed to include a backlink in the testimonial.
Testimonials are anyway a great asset to businesses as people are inclined to believe another person's opinion about your business. This makes them a powerful marketing tool for you as well as the website you are proving a testimonial.
Do network outreach
The main aim of SEO is to create a reputable and far-reaching online presence and network outreach can open many opportunities for building links useful for SEO. Identify websites or blogs that can potentially host a hyperlink. You can use sites such as Ahrefs to conduct keyword research for the link that you want to place. The results will help you to get potential websites and blogs that can host a backlink.
The other thing you can opt for is being a source for journalists and use this network to build additional backlinks. It is a great strategy to build backlinks from authority sites and blogs. Sites like Haro connect people that need sources especially bloggers and journalists to people that want exposure.
Use broken link building
Replacing broken links on external websites is another good strategy to build backlinks that can drive some quick win results. You can follow the following steps for this process.
Monitor your competitor's backlink profile.
Filter for broken links.
Create relevant content that could replace that broken link.
Reach out and suggest that the broken link is updated to a relevant piece of content on your site.
Ask them if they are willing to replace the link.
A real, quick way of doing this is by entering your competitor's website in tools like Ahrefs site explorer or SEMrush. These tools will produce results where you be able to monitor your competitors' backlink profiles.
Use Q&A sites like Quora and Reddit
Q&A platforms like Quora and Reddit are a great way to build links that send traffic to your site. Start with the keyword research for relevant posts with a good volume of traffic. Then search and identify relevant questions that contain these keywords. Provide an accurate and thoroughly researched answer to those questions and attach your link here. People usually look for more information when searching for something so there are high chances that they will visit your link.
These sites have a high domain authority score, so providing a backlink on such sites will help to boost traffic, increase your site's credibility as well as enhance your SEO score.
Make use of social media platforms
Social media is quite useful when it comes to ranking your page though it may not have a direct impact on SEO but it is a great venue for link building. As there is a significant increase in the use of social media platforms after the 2020 pandemic, social media platforms are a good place to promote your services and products to access a broader audience. You can publish any type of content on these platforms without any restrictions. With a concerted strategy, dynamic content, and persistence, you can earn good links from social media sites. Pinterest, Google+, YouTube, LinkedIn, Reddit, Blogger and Tumblr are some of the social media sites that that will let you have dofollow links. You can also generate backlinks from sites like Facebook and Twitter.
Strategic Guest Blogging
Guest blogging is one of the easiest and popular link building strategy. If you are a good content writer, Guest blogging is for you. It is a simple process, where you need to search for guest posting opportunities on Google. Qualify and filter the sites with high domain authority. Reach out to the site's manager and contact them by sending an email. Create high-quality content and add few links in that content directing to your website. The final step is to publish this content on the selected sites that have high domain authority.
Guest blogging has the ability to open direct conversation with someone else's audience, so it provides a great advantage to reach out to a huge number of people.
Link building is the most important part of SEO and a useful factor in ranking your website. These are just a few of the best link building strategies that will help you rank in 2021. This process may take a long time, but the efforts are worth it.
With link building, On- page SEO factors like keyword research, and writing high-quality content is also important. You can learn more about SEO optimization by reading our blogs like how to write a blog, how to approach keyword research, and how to craft the perfect headline for your blog post.
If you find it difficult to rank your website on the search engine result page, you can approach an SEO company or Local SEO company.
We will suggest you to better choose a local company as it will be easy and immediate to approach. If you are looking for SEO services in Jacksonville, the best way to find a company is by searching phrases like SEO services Jacksonville or Jacksonville SEO company on Google. Make sure to select the company that can help you optimize your site for on-page as well as off-page (linking building) SEO.