Navigating the Digital Age: How Brand Management Defines Public Relations Strategy!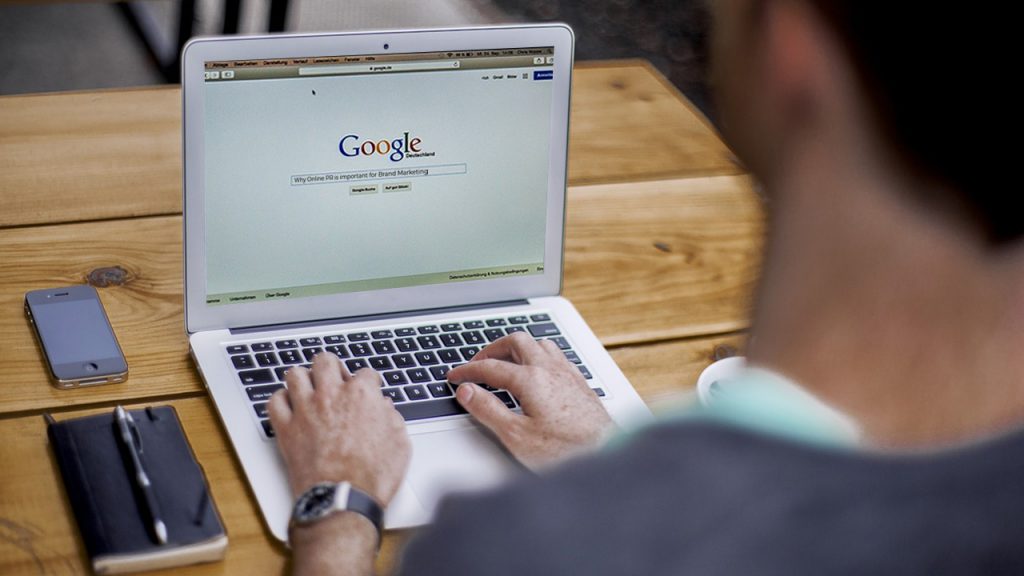 Navigating the digital age can be a daunting task for businesses – especially when it comes to developing an effective public relations strategy. Brand management is key to success in this arena, as it helps create an image and reputation that will resonate with customers, and ultimately drive sales. Knowing how to leverage brand management to craft a successful public relations strategy is essential in today's digital age says brand management company.
Definition of Brand Management and Public Relations
In today's digital age, brand management and public relations have become more intertwined than ever before. Brand management refers to the process of creating, developing, and maintaining a brand's identity, while public relations focuses on building and maintaining relationships between a brand and its stakeholders. Together, these two disciplines work hand in hand to create a cohesive and effective strategy for a brand's communication and reputation. In the digital age, this strategy must be adapted to account for the ever-changing landscape of social media and online communication. This means that brand managers and public relations professionals must work together to develop a comprehensive plan that takes into account the unique challenges and opportunities presented by the digital world. By effectively navigating this landscape, brands can build strong relationships with their audiences and maintain a positive reputation in the eyes of the public. Ultimately, the success of a brand's public relations strategy depends on its ability to effectively manage its brand identity and communicate its message in a way that resonates with its audience.
The Digital Age and Its Impact on Brand Management & Public Relations
In today's digital age, brand management and public relations have become more intertwined than ever before. With the rise of social media and other digital platforms, companies have to be more strategic in how they manage their brand image and engage with their audience. The impact of the digital age on brand management and public relations cannot be overstated says branding agency. Companies must now be more transparent, authentic, and responsive to their customers' needs and concerns. They must also be more proactive in identifying and addressing potential issues before they become full-blown crises. In this new landscape, brand management and public relations are no longer separate disciplines, but rather two sides of the same coin. Companies that can effectively navigate the digital age and leverage the power of digital platforms to build and protect their brand image will be the ones that succeed in the long run. As such, it's critical for companies to have a clear and cohesive brand management and public relations strategy that takes into account the unique challenges and opportunities of the digital age.
Using Social Media to Maximize Audience Engagement
In today's digital age, social media has become an integral part of any successful public relations strategy. It's no longer enough to simply post content on social media platforms and hope for engagement. To truly maximize audience engagement, brands must be strategic in their approach. This means creating content that is not only visually appealing but also resonates with their target audience. Brands must also be active and responsive on social media, engaging with their followers and responding to comments and messages in a timely manner. Additionally, utilizing features such as live video and Instagram stories can provide a unique and personal experience for followers. By consistently creating engaging content and actively engaging with their audience on social media, brands can build a loyal following and strengthen their brand image. In short, social media is a powerful tool that can help brands navigate the digital age and define their public relations strategy.
Utilizing Digital Advertising to Reach Target Markets
In today's digital age, the importance of utilizing digital advertising to reach target markets cannot be overstated. With the rise of social media and online platforms, traditional advertising methods are no longer as effective as they once were. Brands must adapt to the changing landscape and invest in digital advertising to reach their target markets says best logo design company. By utilizing targeted ads on social media platforms and search engines, brands can ensure that their message is reaching the right audience. Additionally, digital advertising allows for more precise tracking and measurement of advertising effectiveness, enabling brands to make data-driven decisions about their advertising strategies. In order to stay competitive in today's market, brands must embrace digital advertising as a key component of their overall public relations strategy. By doing so, they can ensure that their message is reaching the right people at the right time, ultimately leading to greater brand awareness and increased sales.
Leveraging Technology for Analytics & Insights into Consumer Behavior
In today's digital age, leveraging technology for analytics and insights into consumer behavior is essential for any brand management team. With the vast amount of data available, it is crucial to use technology to analyze and interpret this information to understand consumer behavior and preferences. By doing so, brands can tailor their messaging and marketing strategies to better connect with their target audience. The use of technology also allows for real-time monitoring of consumer sentiment and feedback, which can be used to make quick adjustments to brand messaging and strategy. Furthermore, technology can aid in identifying new trends and opportunities in the market, allowing brands to stay ahead of the competition. In short, technology is a crucial tool for brand management teams looking to navigate the digital age and stay relevant in an ever-changing market.
Developing Content Strategies for Increased Visibility
In today's digital age, brand management is crucial to the success of any business. The way a brand is perceived online can make or break its reputation. Developing a content strategy that increases visibility is essential to building a strong online presence. By creating valuable and engaging content, businesses can attract and retain their target audience. This can be achieved through various channels such as social media, blogs, and email marketing. A well-crafted content strategy can also help businesses establish themselves as thought leaders in their industry. By providing insightful and informative content, businesses can demonstrate their expertise and build trust with their audience. Ultimately, a strong content strategy can lead to increased brand awareness, improved customer engagement, and ultimately, increased revenue. In today's competitive digital landscape, it's more important than ever to develop a content strategy that sets your brand apart from the rest.
How a Good PR Strategy Supports Your Brand's Goals
In today's digital age, brand management is more important than ever. With so many channels available to communicate with customers and stakeholders, it's critical to have a strong PR strategy that supports your brand's goals. A good PR strategy helps to build brand awareness, increase customer loyalty, and drive sales. It can also help to manage reputation and mitigate negative publicity. By developing a clear understanding of your target audience and their needs, you can create messaging that resonates with them and helps to build trust. This can be done through a variety of channels, including social media, email marketing, and traditional media outreach says Jacksonville Branding Agency. By consistently communicating your brand's message and values, you can create a strong brand identity that sets you apart from competitors. In today's highly competitive marketplace, a strong PR strategy is essential for success. By investing in brand management and PR, you can build a strong foundation for long-term growth and success.
The Role of Traditional Media Outlets in a Digital World
In the digital age, traditional media outlets still play a significant role in shaping public opinion and influencing brand reputation. While social media platforms have become the go-to source for news and information, traditional media outlets such as newspapers, TV, and radio still hold a level of credibility and trust that digital media cannot match. This is particularly true for older generations who rely on traditional media outlets as their primary source of news. Therefore, it is crucial for brands to maintain a strong relationship with traditional media outlets and leverage their reach and influence to shape public perception. However, it is equally important to have a strong digital presence and engage with audiences on social media platforms to stay relevant and connected in today's fast-paced digital world. Ultimately, a successful public relations strategy should strike a balance between traditional and digital media, utilizing the strengths of both to create a comprehensive and effective brand management plan.
Embracing the Benefits of the Digital Age while Maintaining Traditional Values
In today's digital age, it's easy to get swept up in the latest trends and technologies. However, it's important to remember that traditional values still hold an important place in brand management and public relations strategy. Embracing the benefits of the digital age doesn't mean abandoning the principles that have served us well for generations. Instead, it means finding ways to integrate new tools and platforms into our existing strategies while maintaining a focus on authenticity, transparency, and trust. By staying true to our core values and principles, we can build stronger relationships with our audiences and create more meaningful connections that stand the test of time. So while it's important to keep up with the latest trends and technologies, let's not forget the timeless values that have brought us this far. By embracing both the old and the new, we can create a brand that is both innovative and authentic, and a public relations strategy that is both effective and trustworthy.
Navigating the Digital Age Requires A Holistic Approach to Brand Management & Public Relations
In conclusion, navigating the digital age requires a holistic approach to brand management and public relations. As we have seen, the rise of social media and other digital platforms has fundamentally changed the way that brands interact with their audiences. To succeed in this new landscape, brands must take a strategic and integrated approach to their communications, combining traditional PR tactics with digital marketing strategies. This means not only having a strong social media presence, but also leveraging data analytics, influencer marketing, and other tools to build a comprehensive and cohesive brand identity. At the same time, brands must also be vigilant about monitoring their online reputation, responding quickly and effectively to negative feedback and crisis situations. By taking a holistic approach to brand management and public relations, brands can not only survive but thrive in the digital age, building strong relationships with their audiences and driving long-term success.