How to approach keyword research?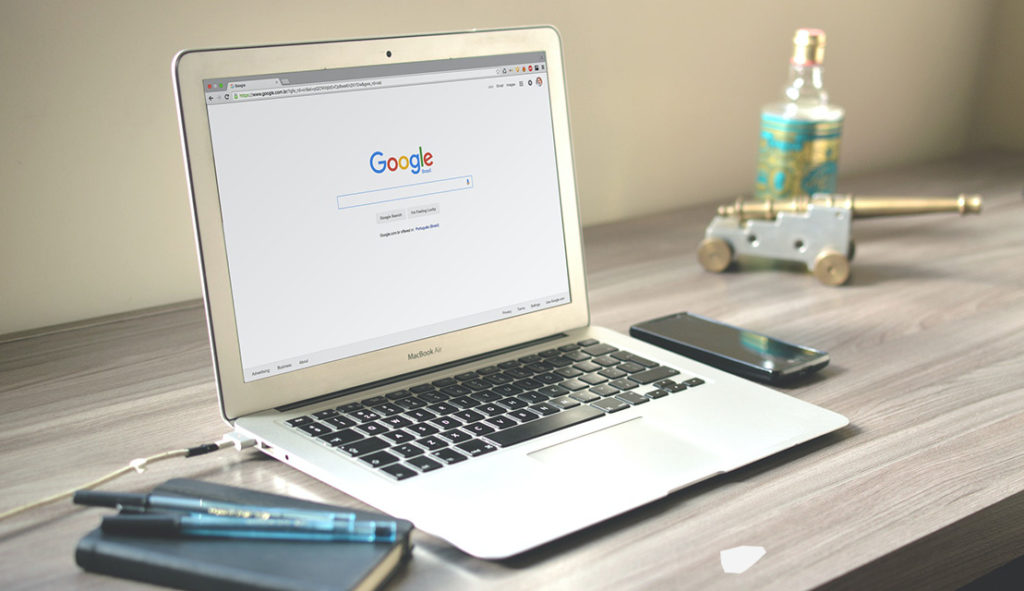 Google always keeps rolling out new algorithm updates that greatly affect our SEO strategies. The one thing that has remained consistent for optimizing the websites for SEO is 'keyword research'. Thorough keyword research is the foundation of a good SEO strategy as well as it is the first and most important part of your SEO strategies.
Keywords basically help to inform the direction of your content ensuring that the content produced is easily searchable on Google. Good keyword research helps in developing great marketing strategies, SEO strategies, and finding good blog topics. Hence, identifying suitable keywords before you start writing your content becomes crucial. But a proper approach is important to get the right and most relevant keywords.
As the Google algorithms keep updating, the need for researching keywords has stayed the same but the process of searching for new keywords has changed.
Some of the changes that have necessitated the process of new keyword research are:
Changes updated by Google to search engine algorithms
Changing needs of the target consumers
The entry of new competitors in the market.
The appearance of new queries that haven't been addressed yet.
Before we dive into the process of keyword research let us understand the term 'keyword research' and its importance.
What is Keyword research?
Keyword research is the process or activity of analyzing and finding valuable keywords for content development. Keywords are generally the search terms that the users enter into search engines when looking for services or products. A keyword can consist of a single word or a phrase with multiple words depending on the type of SEO you are opting for.
For instance, 'Digital Marketing' is a keyword you can use for international SEO while 'Digital Marketing Agency Jacksonville' is a keyword phrase you can target for local SEO.
Keyword research helps to know which queries to target, and the popularity of these queries. Hence, this process should take place in the early stages of campaigns usually to target the right audience.
Why is Keyword research important?
Keywords are actually the search terms used by internet users to search for what they want. Hence, keyword research helps you identify the topics that people really care about and how popular those topics are. Only searching for high-volume keywords is not enough in itself. The keywords you search for should also be relevant to your content, brand, product, or services.
Keyword research helps you choose more relevant search terms from two similar keywords that your target audience would be searching, which would eventually give you better results than its semantic keywords.
Properly conducted keyword research also yields the topics for which you should be creating content. Read about how to search keywords for creating content to get a detailed information. So, we can say that keyword research also eases your job of searching for new topics.
There many ways of searching for good keywords, but whichever method you choose, you need to follow some steps.
How to Research keywords for a keyword strategy?
This article is a step-by-step process, you can follow to come up with a list of target keywords and help you to establish a strong keyword strategy.
Step 1: Study your niche and make a relevant list of topics related to your business
Before you figure out the best keywords for your content to optimize your page it is better to study the topics and try to gain more information about them. It can help you with new ideas and discover new angles to SEO strategy.
You can communicate with your clients and get to know more about the terms they use when describing your brand, service, or product.
Think from the perspective of your potential customers to get an idea of how others perceive your brand.
Learn more about your topic by getting involved in online communities like social media networks or forums.
You will end with around 5 to 10 topics related to your niche and then you can find out their monthly search volume to get an idea of the importance of the topic. This will help you select the topic of your content.
Step 2: Define your goals
You might think that you are ready for the keyword research after listing your topics. However, defining your goal is crucial before keyword research to inform the purpose of your content.
These goals give a sense of direction to our keyword research. Moreover, help to attract the right visitors who can be your potential customers in the future. Additionally, you save more money and time by avoiding targeting an irrelevant audience. So, this effort is worth it.
This is the next important step as these goals help to give you a sense of direction in your research and come up with a good SEO strategy.
Step 3: Make a list of relevant topics
As you already have listed the topics relevant to your brand in the first step, you can choose the most appropriate topics from that list according to your goal.
Combine both the experience of your business and the goals you are looking forward to achieving to specify your list or pick the appropriate keywords that best describes what your potential customers search for when they are just willing to gain information, trying to make an informed decision, and actually deciding to buy.
Think according to your target audience's perspective like what type of topics your target audience will search for and create a list of topics you want to rank for on Google search engines.
Step 4: Create a keyword wish list
Now as you have all the topics related to your main category, you can start searching for your keywords. Figure out the keywords according to three main factors viz. relevance, authority, and volume.
Find the seed or focus keywords related to the topics you have selected. If you don't have any idea of how you can search for seed or focus keywords. You can simply input your topics in Google and Google will provide you with suggestions of what other people might search for it on Google.
This way you can get a list of some brainstormed keywords that will help you focus on the relevant keywords which will improve the chances of your SEO success.
Step 5: Study the search intent
Now, user intent is one of the most important factors to rank well on Google search engines. Search intent is crucial to your ranking potential because the keyword you choose can have many different meanings beneath the surface.
So, studying the search intent helps to be extra-careful while interpreting the keywords you target.
To understand the user's intent, you can simply enter the keywords in the search bar and analyze the results that come up.
Step 6: Check for the mix of focus and long-tail keywords
Focus keywords can be shorter search terms, so you can also use more descriptive long-tail keywords relevant to your topics. Long-tail keywords are generally phrases containing three or more words.
Matching your target audience's search intent to long-tail keywords is far much easier as compared to focus keywords. But long-tail keywords generally get fewer clicks. So, it is important to search for both types of keywords to implement them in your content to obtain a keyword strategy well balanced with long-term goals with short-term wins.
So, create a keyword list with a healthy mix of focus as well as long-term keywords.
Step 7: See how your competitors are ranking for these keywords
Understanding the keywords your competitors are trying to rank is also a great way to help you create another keyword for evaluation. To figure this out you can enter your competitor's domain in tools like Ahrefs to see the top keywords for that domain.
Remember that the keywords which work for a competitor may not necessarily work for you. But it makes sense to work on them for improving your rank because it creates a high possibility for ranking as your competitor is ranking for them. If you have the same keywords on the list as your competitor, then you definitely need to work on improving your ranking for those keywords to beat your competitor.
Step 8: Use keyword research tools
There are many tools you can use to your advantage for researching keywords such as Google keyword planner, SEMrush, and Ubersuggest. These tools can help you provide more keywords based on the ideas you have until now.
To learn more about keywords and how to write a blog check these posts: keywords and locations are they still effective for SEO, how to find blog topics, and how to craft perfect headline for your blog post.
Also check: Best link building strategies for 2021 to improve your rank on search engine result pages.
Keyword research can usually be a pretty time-consuming task as it involves a lot of effort for comparing a long list of keywords, but it is incredibly important too. Keyword research helps you to target the right keywords which will eventually help to rank your website higher and generate enormous relevant traffic to your website by improving its visibility.
Keyword research kick starts your content and marketing activities irrespective of whatever you are, a small business, blogger, or brand marketer. So, proper keyword research is a must.
If you are struggling to rank for the right keywords, you can approach a Local SEO company by searching for the best Jacksonville SEO services on Google, which will not only help you with the keyword research but also optimize your site for SEO.