How to Create a Customer Journey Map?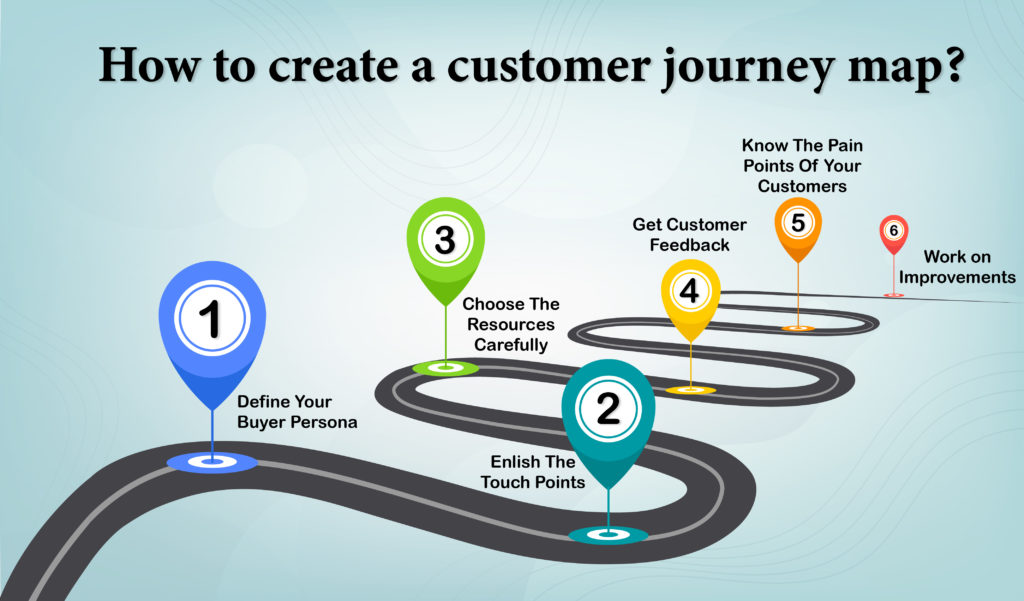 All the marketing efforts of every business are always directed towards gaining more customers. And why not? A continuous source of customers is the only reason behind the survival of every business. However, with a number of resources available online and of course multiple options (your competitors), consumers are taking a much longer time in making a purchasing decision. Hence, the common advertising techniques and traditional means are no longer effective in attracting customers. Now, consumers demand quality interactions and resources which has generated the need for businesses to replace their way of interaction with a custom-tailored process that is the creation of a customer journey map. It is the most common solution to the modern sales dilemma. Hence, in this article, our Internet Marketing experts have discussed everything about the customer journey map that will help you walk through the essential components as well as guide you on how to build one. Read further to know more.
What Is a Customer Journey Map?
A customer journey map is basically the process that displays how customers are obtained. It outlines a visual storyline of every interaction that a customer has with your company.
You are of course not your customers. So, what might look attractive and alluring to you may not be necessarily the same for them. In fact, there are chances that it might turn them off. Hence, understanding your audiences' habits, concerns, and expectations are all necessary to shape their purchasing decisions.
The creation of a journey map puts you directly in your customer's shoes and helps you understand where you may be missing the mark and what can you do to make the improvements in your customer journey. As a result, you can create a seamless customer experience from start to finish.
How to Create a Customer Journey Map?
1. Determine your objective
Knowing why you are creating a customer journey map is the first step to dive into the process. Hence, you should know what you are trying to achieve through this in the first place. Without defining a goal, it would be basically quite difficult to determine whether your customer journey map is impactful or not.
Thus, make sure to set a logical, and attainable goal that would touch different points of customer experience. Setting a goal will help you create a more detailed map that focuses on the needs of your customers and the ideas to connect with them.
2. Create a buyer persona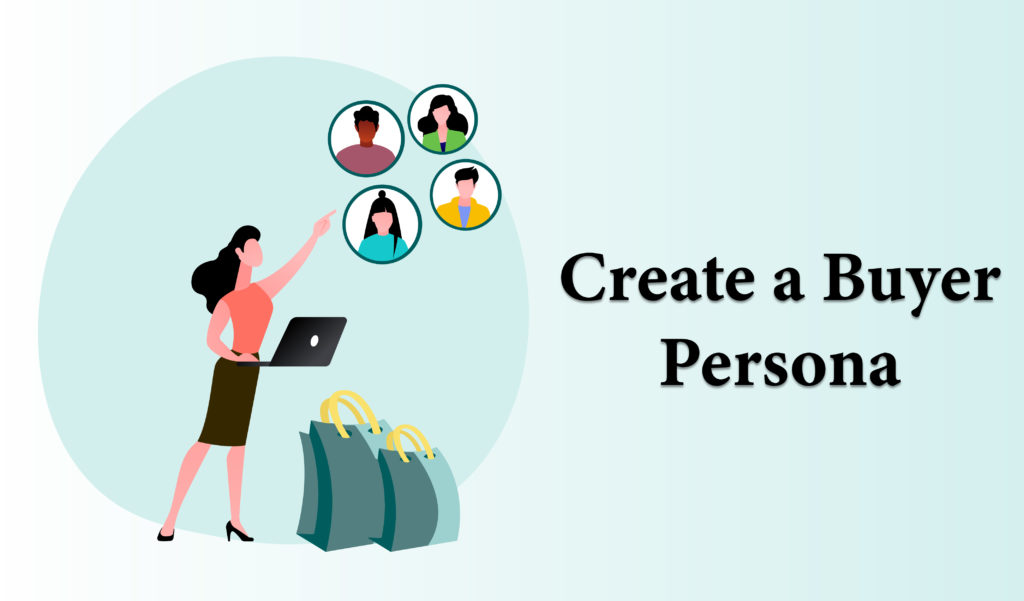 The next step is to choose a persona for your journey. If you are hearing it for the first time, let us tell you that persona is a fictional representation of a group of customers based on market research. Well, it is usually suggested to limit your journey to the experience of one persona but you can create three personas at the most if you wish. To do so, you can start by creating groups of people based on similar behavior patterns, needs, expectations, goals, and interests. Here are some questions that you can ask in a survey in order to understand and group different types of people.
How do they come to know about your brand?
Have they done business with you before this and is yes, what was their deciding factor?
Is your website easily navigable for them?
What is the factor that attracts them to your brand?
What do they expect to form your company?
What type of solutions are they looking for?
Are there any changes they want you to make in order to boost their experience?
These questions will basically provide you with several customer personas and differentiating them into groups will greatly help you create an effective customer journey map.
3. Define all the buyer touchpoints
Touchpoints are basically the places from where the customer comes in contact with your business. With online, these moments can also happen offline. For example, instances like in-person meet or communication over a call. When you conduct research, you need to take all these points into consideration and plot them. It helps you determine which touchpoints are most useful in bringing in the customers and understand how most customers would like to interact with you. However, touchpoints that bring in a low number of customers are also important. You, of course, don't want to lose them. Hence, look through all the ways through which customers can come across your business. Some of the major ways include social media channels, paid ads, email marketing, and third-party review sites.
Verify them on your Google Analytics and list down the ones that are most likely to see an action associated with them. Here are two main Google analytics reports that you may find helpful.
Behavior flow report: Displays the path of customers while moving from your website. This report helps you to know your customers' behavior, their path while navigating your website, as well as the mediums, specific sources, and geographical location they are coming from. You also come to know the pain points on your site that users may be struggling with.
Goal flow report: This report displays the way traffic navigates through your funnel and also helps you spot the points that need to be addressed. These touchpoints will basically make the majority of your customer journey map as they give complete insight into what actions customers are performing on your website, is there any need to add more touchpoints, etc.
4. Understand customer pain points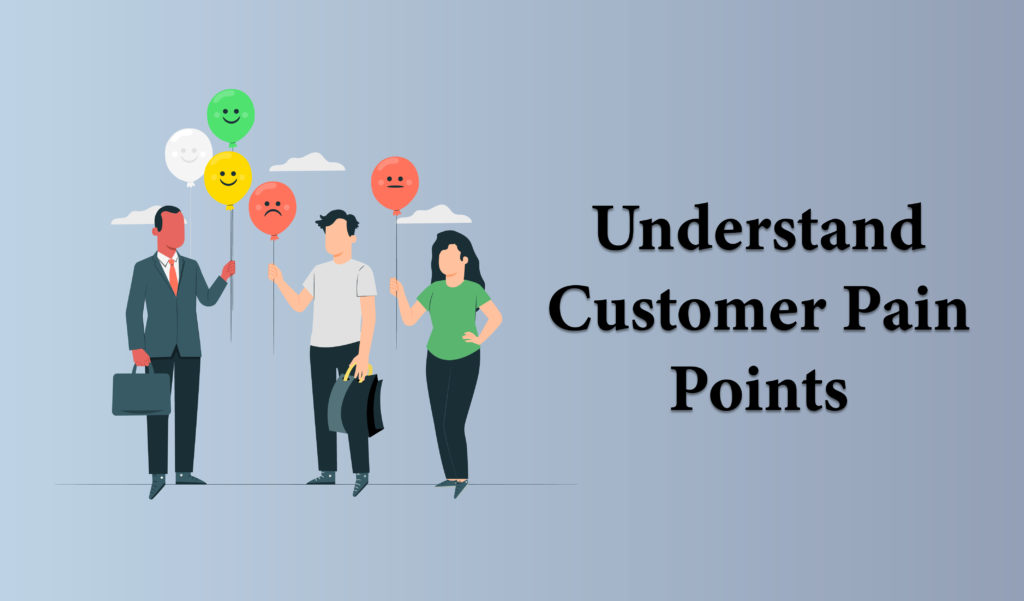 Knowing the obstacles or the pain points that stop the customers from making their desired action is the most crucial step of creating this customer journey map. Here is one example that will explain this in detail. Suppose a customer likes a product on an e-commerce website and adds it to his cart but after discovering the unexpected high shipping rates he abandons it. Here, the high shipping rate will be an obstacle. You need to identify such pain points and try to alleviate them. The best way to do so is by asking yourself some questions like are your customers achieving their goals on your website, what are the main areas of friction or frustration, why maybe your customers abandoning the purchases, etc., as well as interview your existing customers.
Once you know the roadblocks or pain points, you can mark them down on your customer map journey and start figuring out ways to mitigate them. For example, suppose that your customers always keep complaining about the signup process and its complexity, you probably need to revamp it.
However, remember that at the end of the day you need to recognize what your main goal is and optimize each step and touchpoint in a way that contributes to that one goal. If you aim to boost your conversion rate, then you need to optimize your touchpoints in a way that will push your customers down the funnel and thus bring them one step closer to converting.
5. Decide the type of map you want to create
Decide the type of map you want to create depending on your objectives. There are basically four major types of maps each having its own specific feature, include:
These are the most common types of the map that are best used for continually improving the customer journey. They help you visualize the actions, thoughts, behaviors, and emotions of your customers while interacting with your brand. You can make use of a visual workspace like Lucidchart to organize the touchpoints. There is, in fact, no correct way to format your customer journey map but our Digital marketing Jacksonville experts will suggest you include the touchpoints, actions, channels, and assigned ownership of the touchpoint such as sales, customer service, or marketing. then you can make use of different colors, shapes, or images in your diagram design to easily visualize different emotions at a glance. This will allow you to identify the red flags in the experience and figure out places in your Lucidchart where there is room for improvement.
This map is usually used to map the customer's activities from morning to night. Thus giving you a wider lens into the lives of your customers and understanding their pain points in real life. You understand all their actions, thoughts, and emotions they experience in all activities on a daily basis. Hence, these maps are best to address the needs of your customers even before the customer knows they exist. So, you can use this type of map when you are willing to explore new marketing strategies.
This map visualizes the customer's actions, thoughts, emotions, and behavior that he or she will experience in the future while interacting with your brand. Based on the findings of what your customers experience in their current state and identifying the gaps, you can easily put out potential solutions and present them to everyone to speed up improvement in those areas. This will thus allow you to set a clear roadmap and improve the customer journey.
These maps visualize the relationship between different service components that helps you understand the entire service process from the customer's perspective. They are basically used to help in setting clear and strategic goals. After deciding what type of map you want to build according to your needs, it is time to plot your customer journey. To do so identify the actions that your customers are taking and at what time.
6. Take the customer journey yourself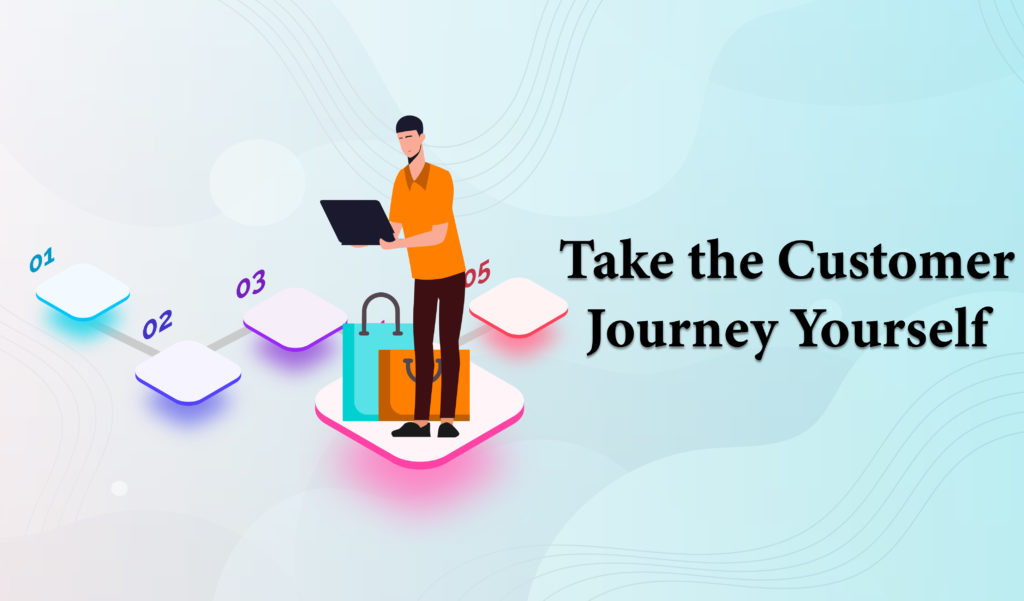 Now here comes the most crucial step of the process. You might have created a map but how will you know whether it's working or not. Just put on your customer's shoes and go through the journey to analyze the results. Analyze the pain points once again and check the moments where the experience does not meet the needs. And the end of the journey, you should have the answers to questions like how can you better support your customers, will your customers be leaving your website before they make a purchase and what can you do to enhance their experience.
Doing so will help you deliver a valuable experience, promote trust, make them feel personalized, and ensure that people will find solutions to their problems with the help of your company.
7. Make changes if necessary
Now as you have gone through the customer journey yourself, you must have quite a good idea about what changes your website needs to go through to achieve your goals. Whether it can be creating more appealing call-to-action buttons or writing longer descriptions to state your purpose more clearly. Regardless of how big or small they are, making changes will be quite effective as they are directly related to your customer's pain points. This way you will be sure that the changes you made will definitely improve the customer journey rather than blindly changing something in the same hope.
Just make sure that you constantly work on your map per month in order to identify the gaps and figure out more opportunities to enhance your customer journey. To get the most out of your customer journey, keep all your team on the same page, conduct meetings, analyze the map, and share your opinions.
Making people aware of the brand to convert them into your potential customers can be quite a tricky task. But a clear idea of what your customers feel and mapping out their journey makes this task quite simple for you. In fact, creating a customer journey map makes your business more customer-centric and impacts it positively. Thus helping you gain more customers, boost your sales, increase revenue, and thus the growth of your business.
To create an impactful map our experts from Digital Marketing Agency Jacksonville will recommend you to begin the process with a survey. Just craft up to 10 to 15 right questions and get ready to give your customer journey a boost. For help, you can always take the advice of the marketing experts.