How to rank in 'People Also Ask' boxes?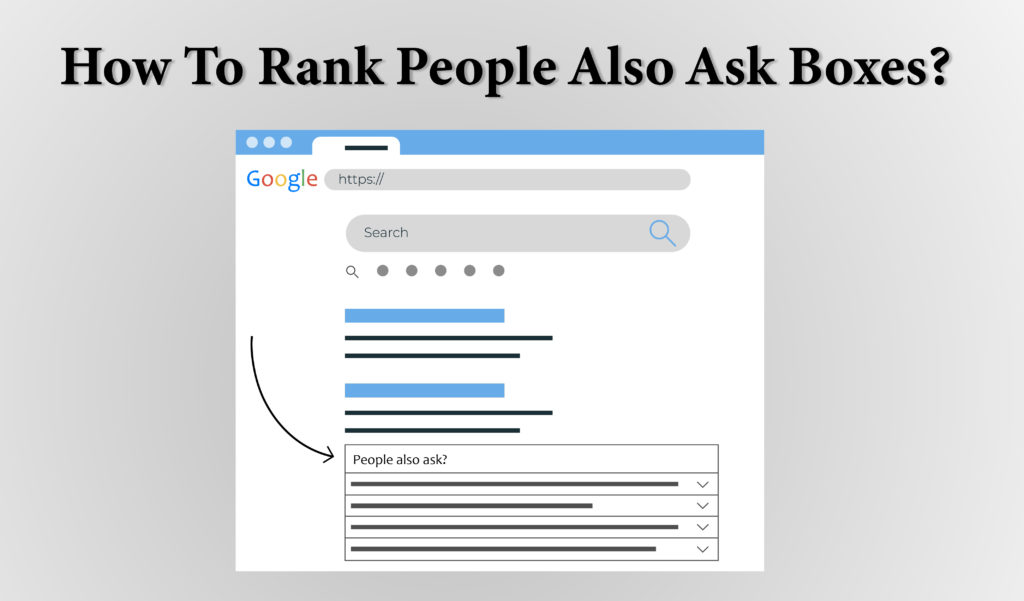 The SEO industry has been discussing Google's "People also ask" boxes since they take up a lot of SERP real estate while giving little to no organic visibility to the publishers' sites. "People also ask" entries, on the other hand, are likely to be beneficial to Google users, allowing them to gain a deeper grasp of a topic they are investigating. However, it is unclear whether they actually send genuine clicks to publishers' pages.
While we have no control over Google's search engine page elements, it is our role as digital marketers to identify ways to maximize our clients' organic visibility at any cost. The "people also ask" (PAA) question bubble has steadily risen in prominence in Google's search results since around 2015. It's one of a handful of new SEO features that have emerged in recent years. Marketers are concerned about how "people also ask" results affect SEO and page ranking in search results as they become more common. Are there any situations that cause PAA results to appear more frequently than others? Is optimizing for PAA questions worthwhile? Let's discover it further in this blog.
What is a PAA box?
In a Google search engine results page, the PAA box is an interactive list of questions (SERP). Each question has a clickable dropdown arrow and is related to the first search. The arrow takes you to a preview and a link to the website Google thinks best answers your question.
The PAA box usually offers three to four results at first. Clicking on questions, on the other hand, will add new ones to the list. Google creates new relevant queries based on what it believes you're looking for based on what you click. It does this indefinitely, as far as anyone can determine, and will continue to produce new questions as long as you keep clicking. This is done by Google to help you get to the result you want faster without having to browse through numerous pages and wait for them to load.
The PAA results will not always look the same and appear on the same spot. While the PAA box is similar to featured snippets, it can appear in almost any search position, whereas snippets are always shown first. The highlighted snippet (the best response to your question) appears at the top of the page in a Google question search, whereas the PAA appears farther down the page. It's also unlikely that the responses will always be web pages. The information Google deems is related to your query and can range from blog posts to videos. For PAA inquiries, Google also appears to pull the answer from the same site every time. For instance, if Google uses your beginner camera equipment blog to answer a PAA query like "what is the greatest camera to buy on a budget?" it will continue to utilize your site to answer that question whenever a related search occurs. That's wonderful for SEO, as long as people visit your page and interact with it.
Why does PAA box matter?
Despite the lack of engagement, Advanced Web Ranking data suggests that "people also ask" has been continuously increasing in use since January 2021. Even if you don't appear in the PAA box, gleaning user intent from the questions Google presents can help your SEO approach. Being listed in the PAA box can help give your site authority on a certain topic. If you develop a variety of content (more on that later), the PAA box can highlight that by selecting, for example, a YouTube video as an answer. Your site may potentially be used by Google as a source for various responses. And if it does, those replies could be presented for a variety of queries with high keyword search volume, implying that you can still get some reasonable traffic even if your engagement rate is modest.
Where does PAA box show up on the SERP?
The PAA box can be found in a variety of places on the SERP. It usually comes in second or third, but Google places it where it thinks people would need it. A PAA box could be result #1 or #10, although it's more likely to be located above the last two search places. On mobile search results, PAA boxes display somewhat higher than on desktop say the experts at Jacksonville SEO company.
How to optimize for "people also ask" boxes?
It's tempting to pick a PAA question at random from the box and try to optimize for it. If the question you chose has a low search volume, however, that method will almost certainly result in a lot of effort and little profit. Optimizing for the questions with the most searches can be a far more effective method. With its built-in SEO services, Constant Contact's Website Builder can show you keyword search volumes to assist you.
Keyword search volumes should be seen in Google Analytics. Another tool you can use to reach this statistic is Google Keyword Planner. Following are some strategies that can help you optimize your content for "people also ask" boxes.
Strategies to optimize PAA boxes
1. Generate sample questions from other sources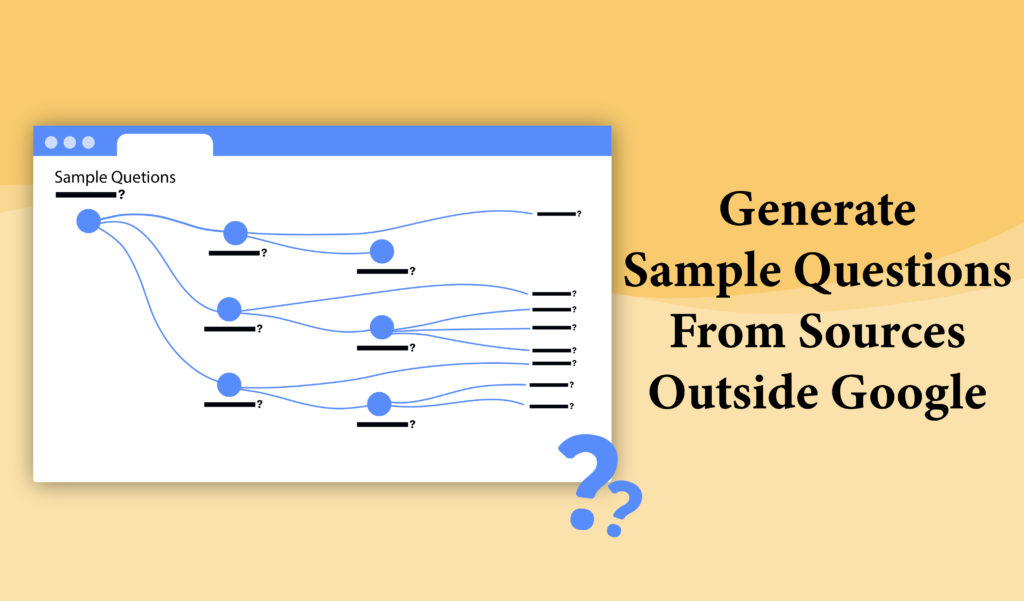 To find out what keywords are popular in your business, you can use any variety of free keyword content analysis tools, such as Answer the Public or Keyword Generator. Begin with a seed keyword, such as "bakery" or "photography," and see what comes up. If you type "bakery" into Answer the Public's keyword tool, for example, you'll get results like:
Where is the best bakery?
What bakeries deliver in my area?
Bakery that ships
Which of the bakeries is halal?
Your results are also broken down alphabetically by keyword in the Answer the Public tool. You may start to map out common themes and identify which keywords would make sense to optimize for by looking at these results. You get a slew of keyword tracking options if you construct your website with Constant Contact's website builder. You can check which phrases rank well in Google to determine if they're worth optimizing for, track individual keywords, and even compare statistics with competitors' websites. Another wonderful tool for creating example questions with a single term or phrase is "Also Asked". The service allows you to conduct nine free searches each month and generates a web of questions similar to "Answer the Public".
You can also pay for commercial services like Ahrefs' Keywords Explorer, which allows you to extract keywords from a website's URL and view the SERP data, which includes PAA questions. If you wish to give it a try, they provide a limited free trial. To obtain a notion of what you want to optimize for, use a handful of these sites to produce sample questions, phrases, and keywords.
2. "Scrape" PAA data online tools
Some tools will automatically generate a report with PAA data for you to download. These apps generate a list of PAA questions based on your keywords and organize the data into a useful spreadsheet. All of these websites are simple to navigate and provide how-to tips if you get stuck. Choosing your keywords, picking the PAA choice, and generating the report are the most common steps. Some even let you see PAA by device, so you can see whether different questions come up when you search on your phone versus your computer.
3. Look for the most common questions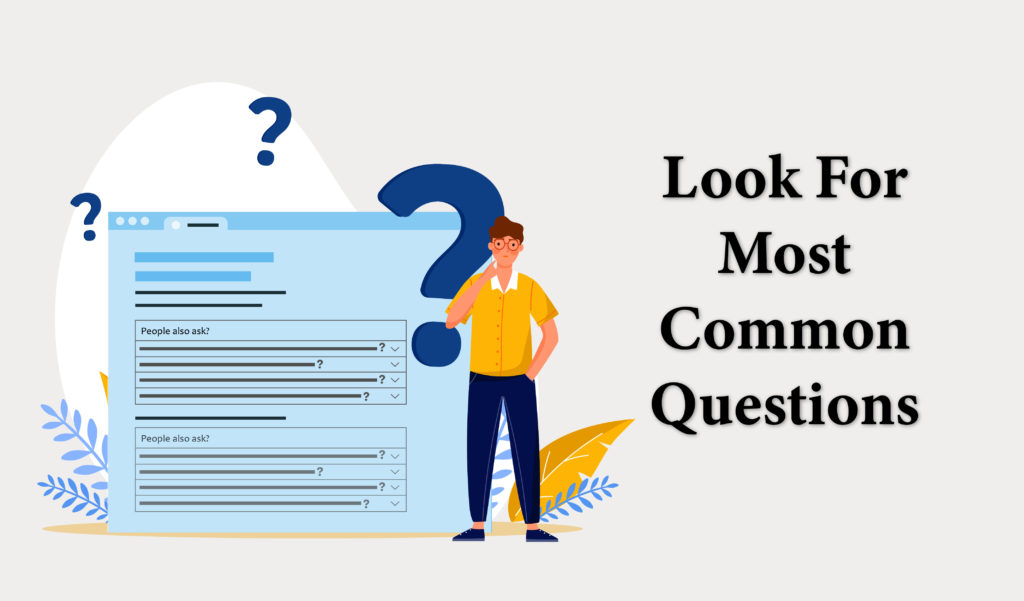 You may monitor what inquiries are being asked and discover patterns after scraping the PAA data for keywords related to your page and industry. It's generally worth optimizing for the same query if it's linked with many keywords, especially if the associated keywords have large search traffic. You may need to edit the report to present the data the way you want it depending on which tool you use to scrape PAA data for your keywords. STAT reports don't require much tweaking, but to get the most out of Ahrefs' Keyword Explorer, you'll need to create a pivot table with the data.
4. Make sure you should be optimizing for the questions you pick
It's crucial to see if your website already answers any of the PAA queries you're trying to optimize for. It's pointless to put in extra work if Google already links to your site. You'll know which keywords bring up which inquiries because you scraped the PAA data. Find the queries you want to optimize for, then use Google to look for their keywords. After that, make sure the PAA box is checked. You don't need to bother about optimizing for that PAA inquiry if your site is already the answer. If your page does not appear in the top ten Google search results, it is unlikely that it will be selected as an answer in the PAA box. As a result, you should also look at your site's normal search rating for the keywords you've chosen.
5. Tighten up your formatting and code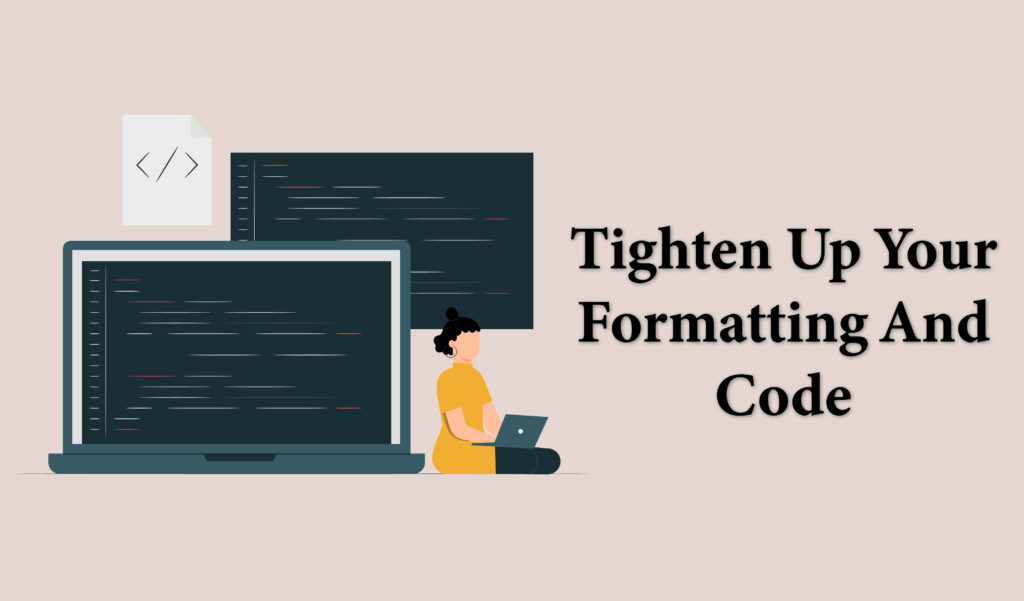 Attempting to cheat the system by answering as many popular questions as possible will not work. Stick to optimizing your content for relevant keywords and responding to a specific user query instead. It's not difficult to format your material in a way that Google can understand. Simply make your URLs, title tags, and meta descriptions as short and as readable as possible. Optimize them with keywords if necessary. To make it easier for Google to categorize your page, you can utilize HTML coding labels. These markers, known as schema markup, inform Google about the content of your page. The more easily Google can get that data, the higher your page will rank in search results. Structured Data Markup Helper is a Google tool that will help you through the process of adding schemas to your page. To see what format Google expects for a PAA question's answer, type it into Google and see what comes up. If a video appears in the PAA box, you may be confident that Google will likely recommend videos as a response to your query. Not only will aligning your page content with Google's expectations improve your search position, but also make your information more digestible. Now is the moment to start developing several types of content if you haven't already.
In terms of SEO strategy, the "people also ask" feature is a relatively new player, but it may be worth optimizing for according to the Jacksonville SEO experts . A feature in the PAA box can not only get you on the first page of Google, but it can also give you vital information about what consumers desire.
The framework for optimization will be provided by your research. It's critical to select keywords with large search traffic that return relevant queries for your website and sector. Because the same PAA question might be sent by several keywords, optimizing for the proper questions can give you a lot of bang for your dollars. It's still worthwhile to perform the study even if you don't end up in the PAA box. Observing what questions people ask will supply you with ideas for fresh content that is truly useful, as well as alert you to angles that you weren't aware of. It's unclear how the PAA box works, and there's only a smattering of studies on how it interacts with search. So try out a few different approaches and ask a lot of questions to see what works best for you. Apart from this we have also provided information on how to rank #1 on Google in case you want to boost your rank.