How to use Social media as your Marketing tool?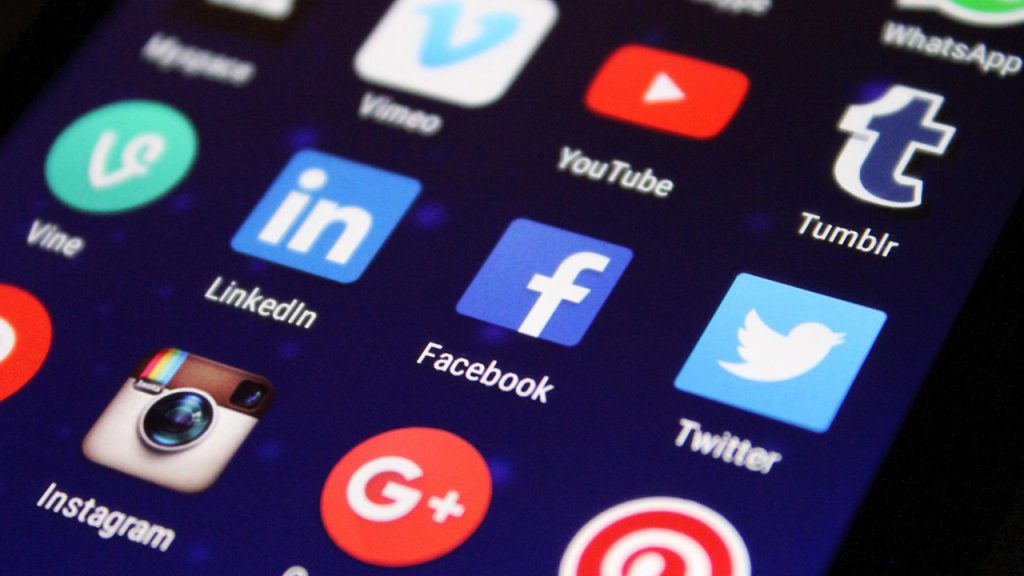 Social media is a great tool when it comes to promoting your business, service, and content online. It works best as it redirects traffic to your website. People with specific interests knock on your door and can give your company business. Social media is probably the best way to engage your audience online. It works as a major marketing strategy because apart from the analytics, it gives business's honest feedback about how their products and services are performing. Using Social media as a marketing tool helps us understand our audience's minds. Whether you are an individual or a large company, different social media platforms allow you to promote and engage with your audience differently. For Example: Instagram allows you to post pictures and short videos so for a Web designing company like YashaaGlobal you can share Designed websites pictures, or promotional videos.
You can have a group discussion with your audience, or they can write about your services on the Facebook review section of your Business's page. There are a ton of reasons why your business should have a social media presence including monitoring
social media trends and coloring your content in that trend. But first you should have a strong social media marketing strategy. Hiring a social media marketing company like YashaaGlobal can work for you, but, if you want to do it yourself remember these small tricks before getting into it.
Understand your audience:
The best way to engage with people on social media is to read their minds. How do they make decisions? What are their likes/dislikes? What do they like reading or watching online? Once you get an idea of what your audience is looking for then you can start posting content. Many social media platforms allow you to promote your content in between specific age groups, genders, and locations. This way you can show your content to the specific customer who might be interested in your work or service. Now let's talk about the term Social media optimization (SMO). SMO is the best way to spread your content among the social masses. The best SMO is not likely to rank you well in the search engines but it will surely make an impact on people's minds so they can help you form a brand identity. You must use some metrics to see how your SMO campaign is working for you, these are some of the metrics you should monitor:
Unique Users
Unique users are basically the post reach of your Social media handle. The new users who engage with your content are the reach of your post which tells you if you are growing on social media or not?
The more unique users you get the more is your reach the more engaging is that post on which you get more unique users. That's how you figure out what changes you need in your SMO strategy.
Number of clicks
The number of clicks is different from likes, comments, or shares you get on your post. It basically determines how compelling your content is to your target audience.
This metric tells us which post is doing good and which is not. It also reflects how much audience engagement are you getting, and which set of noes are there in the impressions. The impression is a metric that tells us what action a customer is performing while checking your post. To measure it you can simply divide the total number of clicks on your post by impressions you got on that post and multiply it by 100.
Organic likes and hashtags
Organic likes are an important metric because a higher number of likes you get reflects a higher audience engagement which means your post is resonating with the audience. When a follower or viewer likes your post that means he/she is acknowledging that the post is valuable for them. Knowing how many people find value in what type of posts, you can create similar posts for higher engagement. You can calculate your average engagement rate by dividing the total number of followers by the number of clicks you got and multiply that number by a hundred.
Hashtags on Instagram help you expand your reach, and increase awareness. If someone searches for #leatherjacket, then Instagram will show your new collection of leather jeans. Even on Facebook, hashtags are being used to categorize the content. The other factor which any business should not miss is the organic or non-paid traffic and likes. Organic traffic is the key.
Dazzle minds with your unique Ideas
If you want people to keep visiting your social media pages, make interesting and engaging content. Serve people with recent trends by mixing up your industry base work. You can post a video showing how your company works and how it is going to make the finest product for the customer. Showing people undiscovered facts about your industry is a good approach to engage our customers. Also, various platforms give you this "Go live" feature with which you can telecast something interesting happening at your workplace. To set yourself apart from the competitors is not an easy job. Finding your brand's or service's unique aura is a tough job. It takes time for people to start understanding your brand and vice-versa. This is something that differentiates SMO from Search Engine Optimization, the response is quick and the way of communication is not always formal. You can serve your humor, sarcasm, and Quotes without using anything racist or damaging sentiments. Sentiments drive people and influence them to make any decision so be careful with things you post.
Engage with people, don't force them to buy from you
Promoting your business on social media isn't the first thing you should be doing. Engaging them with your content by creating interesting status updates is what you should do first to get a good reach. Once people start recognizing you and knowing your content, product or service then you can work on the promotion and branding. Remember social media is a place where you can boost up your traffic more than your competitors. Your competitor may have more monthly website visits but you can engage your audience on social media by being unique and interesting. No one wants to see what discount you are giving to them.
Where do you want to engage people?
Facebook, Instagram, Twitter, LinkedIn, and YouTube; all these social media platforms are audience-specific and you can use them directly to engage with your audience. Try to have a creative in all the platforms but identify one best platform that works well for you and will expose you to a larger audience.
Facebook with its 1 billion users has an impact on almost every business today. People write reviews, experience, suggestions, and even locate your physical location if you allow your Facebook page to do so. It's the medium with the largest opportunity for you to communicate with your customers in a non-obtrusive way and know their likes and dislikes. Even Instagram will prove to be the best one for targeting a larger audience and a platform like LinkedIn will help you to target the professional.
What type of content do you want to share?
What kind of things do people want to see on your social media platforms? Images, videos, or long blogs? Is it humor or any educational content? A good way to start is to create a brand image, which will help you answer these questions. And this is not something rigid. You can change your posting strategy according to the performance. As everyone in the Shoe industry is showing pictures of models wearing their shoes, you can post a video showing how your craftsmen are trying hard to make shoes for you. This way people will get an emotional approach towards your product and you will stand unique in the simple shoe business. Any soft corner of a person can bring you service. You can learn this process by understanding what people are suffering from and what is the current solution to the problem. When you make your content using these thoughts, it will surely impact the viewer.
Target and Retargeting
The best part about promoting your business on any social media platform is that you can adjust your post tactics and regain your traffic. Even if your business is there on social media for a long time, you still can change your approach and gain traffic. One can keep an eye on their competitors just to get an idea of what kind of tactics they are using and what differentiates your product or service from that. These social media platforms have a higher lead-to-close rate than the other outbound marketing platforms. This is the reason everything you post and each engagement you have on your social media handle is an opportunity to convert an interested customer into a happy customer. You can make a report of your interested customers and customers by posting engaging content regularly, this way your service can work to improve trust and reliability, which will lead you to higher conversion rates.
Better recommendation, Better you
Social media recommendations work better than the review sites or even reviews people give on your website. People hang around on social media more than your website, so if you get in front of them on social media then there are many more chances of you getting reviewed. People believe what your customers are saying about you on social media. Even people will share about your service personally with their people which we know as word-of-mouth marketing. It's indeed the most powerful marketing strategy that any product or service company can possibly have. This is the reason why different companies are focusing more on their feedback and testimonial service so not only can they serve better but also share positive reviews and problem-solving ideas. Your interested customer will always look at the non-formal end of yours to observe what your customers and clients say about you and how much people rate your service.
Understand the algorithm
Algorithm can build or crush your business anytime. Do you ever wonder why you see some suggested posts but not others? This is because Facebook, Instagram, LinkedIn, and other social media platforms have created these algorithms from which they measure which post or status update is doing good and to what people they should show it to. Data Engineers in these platforms created layers of complexity with every new criterion. Understanding this criterion is a tough job. When Facebook launched the "Like" button, it used to be the measurement of engagement so if any post had a big number of likes then it used to be seen by more people but as this algorithm evolved over the course of time and now it's more complex and harder to understand. There are some insights that will help you to come up on the scrolling list.
Educate more, promote less
Businesses often treat social media as an advertising platform. Promoting yourself is ok but engaging with your audience is important to generate sales. Engage with your audience by providing informational content as people are always interested in knowing something. Share articles, informative videos, ask questions, comment on current events all relevant to your business.
For example, speaking of Facebook, it always puts the informative content above other things. If your content is educating people and enlightening them then you have more chances to be seen on top. For Example: Posting an ad for swimming classes will get less importance than a video showing "5 most important tips to swim faster". We have a separate blog on Facebook Marketing. Click here to read.
Be Consistent
Consistency is the key to being successful in social media marketing. The more you will post updates the more people will engage with it and seeing people engaging, liking, commenting on your posts, Facebook will show it to more people which will increase your reach within the new audiences. This new audience is your fresh reach. It doesn't mean that you should repeat your post again and again. You can reuse your top posts sometimes but only once or twice or else the Facebook algorithm will detect it and limit its visibility.
Create a calendar, schedule your posts in advance to improve your consistency and ease your social media management task.
Instagram and Twitter Marketing:
Instagram is one of the largest social media platforms with 800 million active monthly users. It's the best platform to target customers. Any business owner should focus on the complex highly-targeted audience format. "Go live" and "Story" options engage more people, and with Instagram's stylish interface, people scroll the feed and brands at the same time. Your product or service should be interesting and favorable enough so people click on it. For Example, You can have a 40% discount on your suit collection, millions of people will click the "call to action" button to website your Instagram handle to see different designs. This way these interested customers bring you business.
On the other hand, there is Twitter with 328 million monthly active users. It is one of the most important links when it comes to your social media marketing strategy. Twitter's limited character posts system allows us to be precise and accurate and its trending hashtags works as a booster when it comes to spreading content between masses.
The Viral LinkedIn marketing strategy
LinkedIn is a social platform that is more of a professional channel. People from various professions are connected there in networks. People can find jobs, post for hiring, and upload their work. In recent months, LinkedIn is on the rise. People are posting informative content and marketing tactics there. Because of its slower decay rate the statuses we update stay longer than on other social media sites. The longer a status stays, the more engagement we get, and LinkedIn shows it to various numbers of people across its platform. The reason for this slow decay rating is that there is more space on LinkedIn, but fewer people post things. Any status update can get many likes if it is in the right and favorable algorithm. So, the question to consider is; what content should we post there and how should we post it?
When it comes to posting content on LinkedIn, always remember that you aren't there to promote yourself. You are there to give your connections an interesting insight into what you do and how you do it. The more effective way to share this information is to post it as a status update and not a long Blog post. Blog Posts are effective for the reach of your website, but long status updates are not easily read by connections. The format of the long status update should be impressive. You can start writing about any of your own experiences in the industry with which people can relate to. Also, you can give your connection tips or life hacks. People remember updates that are informative in nature. Try avoiding any toxic discussion but positive and a productive discussion is always welcome.
Analytics
There is no way you are getting success if you aren't monitoring your SMO Campaign with the help of the right tools. There are various tools available in the online market but hiring a Digital and Social Media Marketing Agency Jacksonville Fl like YashaaGlobal is always the right choice. Setting up realistic goals is the most important thing. It's important to set goals for different social media marketing campaigns, then you can find out how much audience you are engaging. These analytics tools will tell you what, how, and when people are liking or disliking your content. Notice those people who engage with your content the most. Target people who like them to get closest to your goals. Note the number of posts you are doing and the number of impressions you are receiving, their ratio tells how your campaign is going.
This is all you should know about social media marketing before starting an ant of your campaign.
By knowing who is your target audience, what are their needs, how to create new and unique ideas, how can you engage with your audience, how to select the right type of content, why retargeting your audience is necessary, and how to analyze your performance you are ready to create your social media campaigns now.
We hope that this article will help you to rock your business on social media platforms and create a customer base.