Need of digital presence for post Covid market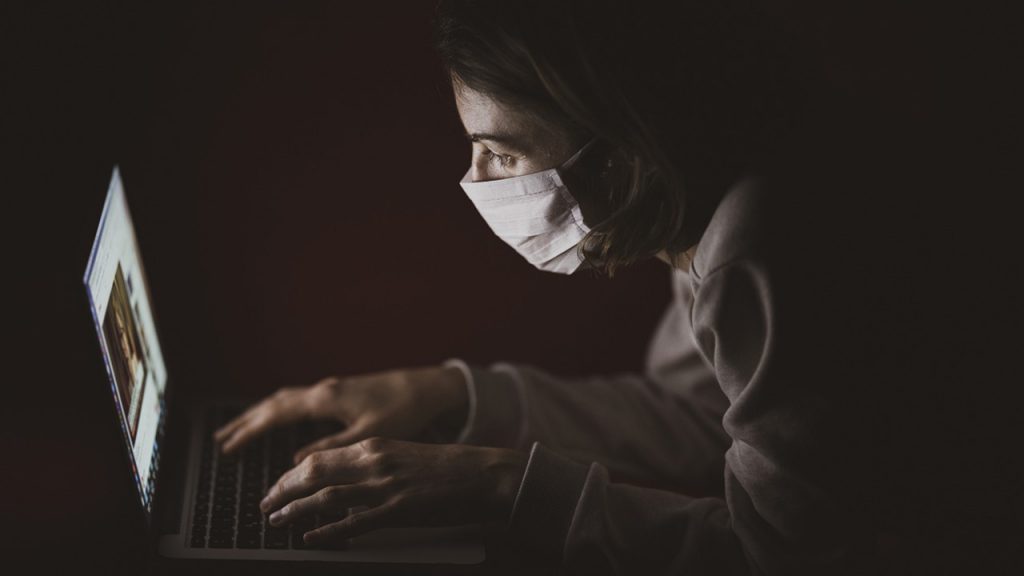 Remember your last New Year's Eve? Remember all the resolutions you made on Dec 31st, 2019? and how you planned your life for the year 2020? Now in August 2020, compare that to sitting in your house, watching your children run all over it, and doing nothing about it. That's how this year has been with all the credit going to the Coronavirus. Yes, the Coronavirus, or as the scientists like to call it.
The Coronavirus has been the deadliest pandemic in human history and the long-term effects are quite visible.
So what can we do about it? Where are all the answers to this question? Do we continue to live this way? The answer is a big fat "NO" because like it or not, life has to go on. As Darwin's principal said, "survival of the fittest" and we as humans, being on top of the food chain have so much to prove right now. So how do we get ourselves back to normal with all of this going around? The answers lie in something that we are good at – Evolution. With technology, the world has seen many miracles and getting life
back to the way it was might just be another one of those. It seems as though the world has been getting smaller and smaller with the invention of the internet and now with the stage, we are in, the internet has become more of a necessity along with food, clothing, and shelter.  
With businesses closing down to avoid loss of human life and to prevent the spread of the virus, getting our lives going has become a task. Luckily for us, marketing or online presence are our answers. But these too needed to evolve. With sectors like retail outlets, food and restaurants, industrial production, and so on closing down, the online world thrived with almost every sector evolving with this pandemic, and we can see some major changes coming in our lives. Now, we don't need to stand in long queues at the banks, nor do we need to wait at the supermarket. The customer is the center of the universe, and with growing demands, virtually every sector made changes that could fulfill the requirements of their customers. With delivery systems being updated, groceries are now delivered to the doorsteps of customers with a no-contact mode of delivery, something we never saw coming. Even banks are being operated mostly online and we have all the loan applications and documentation being done online. 
Another sector that has seen huge changes in the education sector with teachers making sure the entire syllabus is covered in an online mode of teaching which is new for both the teachers and the students. Video streaming services and online social media presence has become necessary as people want to feel connected to each other and because there is confusion amongst people. News and other television media have become the one thing with which we want to stay updated and the press plays a huge role in keeping people updated about what's happening throughout the world. News from all over the world is broadcasted be it; how Italy being the world leader in medical sciences is failing to adapt, or how this is something which we are unprepared about.    
Having said all of this, a change is necessary. Making sure you are present online and have a digital presence is necessary if you are going to thrive in this world as a business or even as an individual. Without a digital presence, many sectors today won't be able to survive. Brick and mortar shops are closed so online brands need to up their games and invest more into their online presence. Marketing through social media has become more important as the world is transitioning online. Education needed to be transformed and the mode of teaching needed to be changed in a short period of time. The banking sector needs to be even more robust and secure now, given the unpredictability of the pandemic and the economic burden it could have on common people's lives. There could be a huge amount of people losing their jobs, and a need for loans will rise to which the banking sector needs to be prepared. Insurance is another domain that has become important. With more and more companies Introducing insurance plans specialized for COVID, and easier methods to cash in, the ability to get a new Insurance policy has never seemed to be so important.
The online retail sector saw the biggest boost as demands kept on increasing with the increase in demand for food supplies and other household items. Remember the time people were fighting over tissue paper? We have come a long way from that right? The delivery systems might have slowed down due to the logistics sector taking a big hit but e-commerce giants like Amazon have still managed to grow due to their robust changes in operations. Work from home setups or policies to work from home is another change organizations need to make in their workflows to ensure people are employed and life goes on. Now marketers need to think not just about a specific region, but about the world as a whole. International businesses have become a priority, but with international travel restrictions, it still is a challenge. 
Healthcare and medical supplies, internet services, and other things are a priority. Systems need to be updated and all the flow coming in with huge customer demands needs to be streamlined and focused in a way where customers get what they want, where they want, and when they want. Such unpredictability has never been seen throughout human history.
With all of these changes happening, the businesses have to change their operation and marketing strategies too. Simply having a brick and mortar is not enough anymore. Now the businesses having a simple digital presence is not enough, but they need to have a row bust digital presence. So, with this added requirement, comes an added responsibility. It starts with, you need to have a Website, that website needs to have a responsive Web-Design, after that you need to have SEO, you need to have Social Media and the demands go on and on. Now after all these 'Needs to haves', comes many more questions, like What is web Design, how to do web development for online success?, What is SEO?, why do I need SEO? and many more or all of these questions, can be answered with one question only. That question is, where can I find a Digital Marketing Company that does everything under one roof? This is always the best idea to find a company that can manage all of your digital needs under one roof.