What is Facebook Marketing?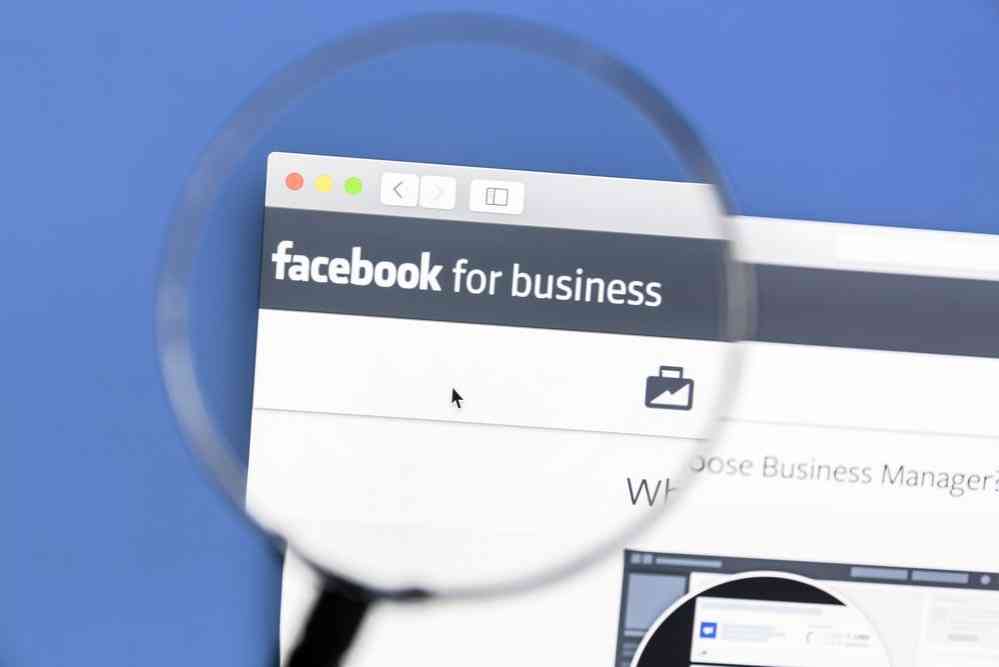 What is Facebook marketing? Facebook with its 2 billion monthly users is the largest and most used social media platform in the world. It's indeed a place where all sorts of people hangout, socialize, advertise and engage.
But, Facebook marketing changed its dynamics in the last couple of years. From recreating its algorithm to adding tools like "Facebook pages to watch", it made marketing through Facebook more complex. Now, likes, shares and comments aren't just for the number game, Facebook's algorithm changed their dimensions with time.
Facebook marketing is a way of advertising and marketing for many people but they forget the fact that no one comes to your Facebook page to buy stuff. Of course they can get influenced over some item they see on Facebook, which they might add to their buying list or it might help you get traffic but you can't sell your product or service directly unless and until you are on the Facebook marketplace. In this article, we will explore the ways from which anyone can engage, entertain and educate their target customers through Facebook content marketing.
We all know that there are tons of status updates on Facebook every second.
Everybody is trying to get as much as they can get from there. Whether it's a business promoting itself through different tactics or any vlogger posting his videos, everyone needs a strategy to rely on for better traffic. So what should be your strategy? Posting consistently? Using videos? Going live? Or focusing on what other competitors are doing? There is no single answer to these questions. It's a long process of adjusting, investing and updating, with which we can go forward and make our brand identity amongst the masses. Let's see some points which you should make note of before taking big steps with Facebook marketing.
Content > Promotion
As we try to understand the algorithm of Facebook, it tells us that promoting your product on Facebook is the last thing you will do and creating content which adds value to your brand is the first thing. Creating content takes a lot of time and research of the respective field. Blog posts and Status updates are your key tool but don't forget about the new functions coming on the platform. Just like this new story option Facebook launched, the point is to be focused. Keep checking up on your competitors by viewing their news feed, and post strategy regularly. It helps us understand what big brands are serving to their audiences. When you are not posting promotional content and focusing on your brand and industry awareness, it's important to make little milestones. By achieving these milestones you can engage with your audience thoroughly. You can hire a professional company like YashaaGlobal – Best Digital Marketing company in Jacksonville which can take care of all these elements.
These are the tips one should have in mind while planning milestones for their Facebook page:
Try to make "Magical content"
There is a ton of content on Facebook. Everyone is posting the same thing in their own way. But if you will post something as good as magic, it will surely engage people. It's good to be unique but having an audience perspective is something you should not miss. In that ocean of content, only 5% to 10% of content is really good so always keep a quality check on your posts. The better the content the more engagement you will get on your Facebook page. Good content doesn't mean a lot of complex posts about the industry. Don't post one after another. At least give Facebook algorithm time to detect the engagement and let it spread over.
Try to put a "Human touch" into your status updates
Creating tons of industry-specific information and posting it on social media won't work for you until and unless you post relatable things. For example: Posting a video of the newspaper vendor giving you a newspaper in the early morning with a motivational caption like "Dreamers sleep, Achievers achieve" or just posting a picture of a stray dog sleeping at your doorstep. People relate to the things they see in their daily life.
Humanisation was anyway developed to create a human impact in the digital world. These posts touch people on an emotional level and form real human connections with your customer. Moreover, it gives you a competitive advantage.
Segmentation of your content is very important
If you are posting high-quality content without any strategy, unfortunately, that's only going to create a mess on your page's dashboard. Pages with a large number of followers often post stuff according to the weekday. For example; Monday Motivation or Friday Connect are popular postings.
Having the right balance of Videos, Statuses, Blog posts, pictures and study is the key to building a large following list. You will also know which are the most effective posts for capturing relevant leads on Facebook and what type of content resonates with which personas by properly segmenting the data by any parameters. You can come up with any of your own audience-specific idea which will help you grow on social media.
Conciseness > Length
Conciseness of your writings, videos and information means the most when it comes to Facebook marketing. Most of your audience is using Facebook on their mobile devices. Food attention-grabbing content will take no time to engage the user. Studies tell us that the average attention span of a Facebook user on your content is such that he/she distracts easily. This same study says that if a visitor stays more than 8 secs on your content then it surely would have captured his/her attention. Even when you are posting a video, its length should not be more than 2 minutes. Your written and video content should have a structure, base and Idea. Remember that Facebook algorithm hides boring stuff. The number of like, comments and shares are on whether Facebook algorithm judges your content to be boring or interesting.
Facebook Video
Make quality videos even with the help of a small team and affordable software. Facebook algorithm puts good quality videos above the blog posts and status updates. The video should not focus on brand promotion but it should focus on the brand identity and industry awareness. The caption with the video should be concise also. For example: No one wants to know what discount you are giving on your printing services but they might wonder how the first printing press was formed. Always keep your audience in mind before making a video. Lastly, edit the video properly, put your company's logo into it and make it as interactive as possible.
Writing status updates
When we write status updates for Facebook, the most important factor is relevance. Your content should be relevant to the audience you are targeting. There are some small tricks which you can adopt in your writing style like ending every post with a question or allowing frequent followers to write on your Facebook wall, so they can feel a sense of participation. Decide the topic of the month and keep updating about that topic. Post 4-5 status updates every week and figure out what is the most engaging factor amongst them. Nobody wants to look at a boring Facebook page. Try posting fascinating stuff. There are some environments where an air of professionalism is necessary, but your Facebook page is not always that place. The secret is that there is no rule of engagement, you can write any simple thought and it can get a lot of impressions because of the relevance.
Curated content > Posts
Posting your own content one after another is not the smart choice. Try exploring what other pages from the same industry are doing. You get inspiration? Share their content telling people that you care about the industry and awareness more than the competition. This will help your brand to achieve the place where big brands stand. There is an option in Facebook's page management tools named "Facebook pages to watch", you can scroll down the list and see what other brands from the same industry are doing. Follow these pages. Pick the good and bad from them. Make a list of good things and start doing the same on your page. Make a list of the bad ones also and try preventing them. The best way to supplement your page is to start making curated content. Sometimes curated content works better than your top performing posts. Set goals for Facebook pages to watch to find inspiration for the new ideas with which you can build your own content. Ask yourself these questions before creating or sharing curated content.
Who should I share this with?
What do they need it for?
Is the page trustworthy?
Is it fascinating enough to share?
Will it make the reader smile or add any value to their life?
Comments >Likes
In the running and competitive world of social media, it's not easy to get people to stop and engage with your business content on Facebook, especially now that organic is almost dead in the business marketing sector. However, there are indirect ways to promote your business. Organic engagement is crucial for a Facebook page's success because Facebook's algorithm uses it as the quality signal — the more people who engage with the page, the more people will see the business's next update on Facebook. For engagement like this, comments are the most important tools. Whether good or bad, comments are the sign of your content engaging with people. Good comments are important as they tell you what good you are serving to your audience but bad comments are more important as they tell you to solve the problem and also reflect your brand to your audience as a helping one. Comments are the most effective method of Facebook engagement, more and more people feel inclined to engage when they see a large number of people commenting. It's all psychology.
Here are some of the tactics to get more comments:
Use "caption this" as your caption
It will help you to get more engagement as people are likely to comment where you are directly asking them to. Post a funny picture and write "Wrong answers only" and see the magic. The main factor is to ask people to participate and they will if your post is entertaining.
Give your audience choices
Post a picture with 3-4 options which are relatable to the picture and ask people to choose one. It will boost your comment box with various kinds of comments.
Ask their opinion
Post something for a discussion and ask your audience to join in. The more they will discuss the more you will get an idea of what to serve them. This is one of the finest ideas to get comments on your Facebook posts.
Lastly, People are more likely to join in when they see other people commenting. Keep these points in your mind before getting into Facebook marketing.
Facebook Marketing being a powerful marketing tool is flexible and scalable too. Facebook opens several opportunities for marketing as your outreach increases and these opportunities simply endless. There are many options like video marketing, influencer marketing, etc. you can use to market your services or products on Facebook. The best part of Facebook marketing is that it will stay forever and provide more essential ways for marketing.
To make the most use of this platform for the growth of your business you just have to find the right company for you. Professionals tend to use these platforms wisely and affordably with their skills and strategies. If you are looking for social media marketing services in Jacksonville, then YashaaGlobal, a Jacksonville Digital marketing company is always there to help you.