What is Google Sandbox and how to get out of it?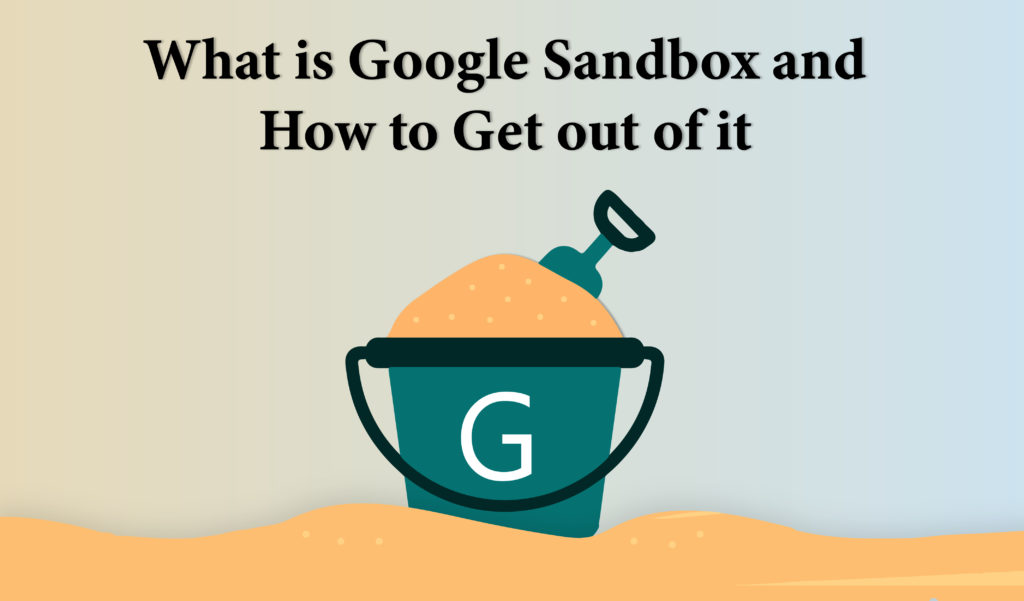 Google sandbox was invented at least 15 years back in the internet marketing world. When SEO experts noticed that it has become much easier to rank a new website through Bing or Yahoo instead of Google, they gave birth to the idea of Google sandbox. Google sandbox seems like a filter for new websites. It traps new websites and keeps them in a fixed position for several months and doesn't let them rank until the websites reach a certain age. When your website undergoes Google sandbox, there is no way to rank your website. It might seem that all you can do is wait. But there are ways that can help you fasten your website's release. In this blog, we will learn about Google sandbox and how to avoid Google sandbox affecting your website.
What is Google Sandbox?
Jacksonville SEO experts have explained Google sandbox as a precautionary measure to prevent newly created websites to rank higher in search results. As an effect, newly created websites do not rank higher in SERPs even though search engine representatives deny it.
It is not clear why Google uses this tool but some experts believe that it lets search engines take the desired time to check if the website is spammy or not. Others believe that it gives google time to understand what the website is all about and also gives it time to collect the desired information needed to rank the website. Yet, there is no way to tell how long Google sandbox can last.
When Did the Sandbox Effect Appear?
Google sandbox was introduced way back in 2004. Then, SEO experts first noticed that it had become impossible to rank new websites higher on the search engine result page. Even utilizing low-volume keywords did not give any fruits because their position was far below desirable. The thing that caught their attention was the fact that it was happening with Google search only. Bing and Yahoo were able to rank new websites high from the beginning. Now even after 16 years, nothing has changed. Google still puts new websites in the sandbox and keeps them trapped for several months.
The History of Google Sandbox
In 2005 Moz's rand Fishkin announced that Moz had finally managed to escape the Google sandbox. The sandbox period for his website lasted for around 9 months even though the website had a strong naturally built backlink profile.
After some time in 2009, rand Fishkin again re-examined the existence of sandbox on another website. He managed to compare his website's ranking on different search engines such as Google, Yahoo, MSN/Live, and Bing and found out that his site's Google ranking was much lower as compared to his site's ranking in other search engines. Later on, he moved his site to another domain and it started ranking easily with the same links and content.
Ways to Stop Appearing In The Google Sandbox
Experts from Jacksonville SEO Company have given some tips to avoid the effect of Google sandbox.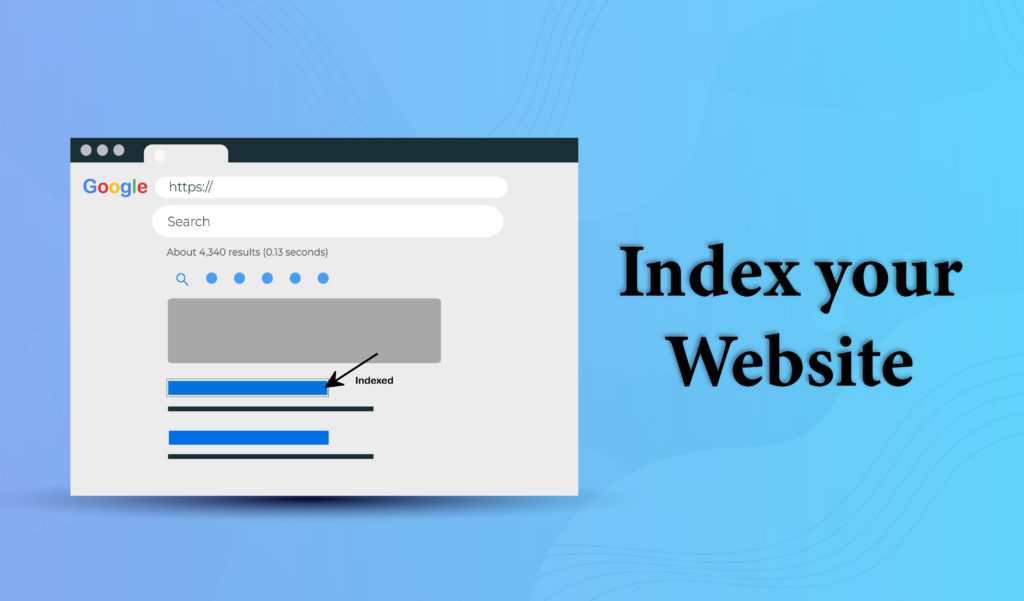 You might believe that it is the most apparent thing to do. However, you may not be aware that websites only start aging after Google has indexed them. That's why you should not be wasting time and instead invest time in figuring out how to index your site more quickly. In that way, you will be able to go to the sandbox quicker and also get out of it more quickly.
You can use tools like Google search console to check whether your website is indexed.
Make sure you have no penalties
You might be aware that there are two types of penalties – manual penalty and algorithmic penalty. The distinction between them is that manual penalties are applied by google employees whereas algorithmic penalties are applied by crawlers.
You might have noticed that when you bought a new domain, your new website's positions did not change no matter what. That is the time when you should check your website for penalties.
Also, manual penalties are considerably easy to find. You can go to your search console account and select the manual actions area. you will be receiving a message from Google if you have received a manual penalty. It will explain why your website was penalized and what measures you should take to get it back up and running. You need to complete the procedures outlined in the notification sent to you. After completing the procedure, you should be filing a reconsideration request.
As for algorithm penalties, they generally come without any notification. If you want to spot these penalties, you should check the date when the traffic coming to your website dropped and compare it with the date when the latest Google update occurred. If the dates match, it is likely that you are dealing with an algorithm penalty. To remove this penalty, you can learn about the latest Google update and make improvements to your site accordingly. Then you need to wait for the search engine to re-crawl your site and remove this penalty.
You might wonder why it happens that some websites get out of the sandbox within a month while others stay trapped for several months. The explanation for this problem lies in the content you produce. It is believed that the more content you produce the more likely you are to get out of the sandbox faster. However, instead of chasing numbers, you should be focusing on producing quality content. This strategy will pay you off in the long term.
Here are some tips for creating SEO-friendly content:
Do keyword research. First, you need to figure out your target keyword and then expand your list with additional keywords. To find new keywords you can refer to Jacksonville Advertising Agency. It can provide you with hundreds of new keywords which will help you in making SEO-friendly content.
Avoid keyword stuffing: The time when writing meaningless articles stuffed with tons of keywords to manipulate rankings has gone. If you follow the same procedure now, you will end up with a penalty. Hence, you should be choosing the most relevant keywords and place them accordingly in your content. If you write quality content, it will also help search engines like Google to rank your website higher.
Prepare some long-reads: A study conducted by Jacksonville social media revealed that there is a connection between content length and website positions. It means that the higher a website ranks the longer content it has. For instance, the top 1 website contains 2500 words. But remember that a website doesn't rank higher just because of its content.
Build backlinks step-by-step
When it comes to ranking, backlinks play a major role. By establishing a strong backlink profile, you can show google that your website is a reliable source of information and many people find it useful. Though it is not clear yet whether backlinks will get you out of the Google sandbox or not, building them will definitely benefit you to rank higher.
Building backlinks is a step-by-step process because it is unnatural for a new website to gain a large number of backlink profiles immediately after it is launched. It can make Google suspicious, which in turn will punish your website, causing your website to spend even more time in the sandbox.
New backlinks should arise with the growth of your website's content. You should be careful about your link velocity and avoid purchasing tons of cheap links from dubious websites.
Buy an already active website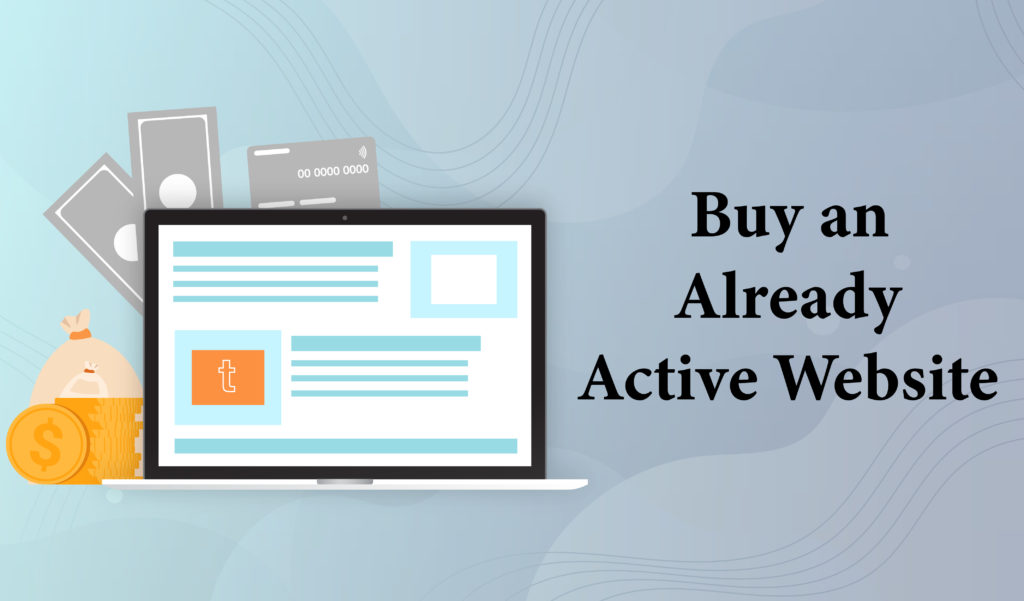 I believe that prevention is better than cure. And so, in the same sense, this tip will help you prevent getting into the google sandbox. If you do not wish to wait for months for google to rank your site or page appropriately, you can choose the option of purchasing an already active website and skip the unpleasant part of the process.
However, you need to be cautious when purchasing websites. You should check if the new website has any penalties. You should also make sure that the domain was active lately because there is no point in buying a sandboxed website.
After this, you need to analyze your new website and check what keywords it has been ranking for. This will help you as it gives your insight as to what keywords are important and is likely to rank your site higher so you will not remove them unintentionally when you will be optimizing your site.
Drive traffic from social media
Social media has become one of the important sources to bring traffic to your website. By driving traffic from Facebook, Instagram, Twitter, LinkedIn, and other social media platforms, you demonstrate to Google that your website is still interesting and attractive to people.
Although social shares do not impact rankings, they are still useful in increasing your website's visibility and might bring you some amount of traffic. That is why increasing social shares is advantageous for your website.
You should be implementing social media optimization to drive traffic to your website. Also, follow these steps for better results:
You can add sharing button to every blog post you create
You can create social media groups and publish content there
You should post daily so that your brand comes at the top of social news feeds
You can add a CTA button at the end of each post where you can ask readers to share your content.
And the primary thing you should be focusing on is the quality of your content. If you follow all these steps social shares won't take long.
Display positive user behavior
Even though behavioral signals are not cited among Google's rankings factors, there is a belief that behavioral signals like visits, interaction, long sessions, comments, reviews, and social shares are of substantial help when trying to get Google to rank your website. Sometimes, there happens a spike in traffic when new web pages are launched and introduced to Google. After some time, it settles down and performs badly. This period where the spike occurs for new content, be it a whole new website or individual pages is referred to honeymoon period by some experts.
It means that, based on user behavioral signals, search engines figure out if the pages will correspond to the user intent and provide valuable content to the audience.
Source some initial visitors
When you have a new website, it is obvious that you need some actual traffic and visitors to display positive user changes. But sourcing visitors for a new website can be a challenging task. One solution here is to capitalize on the momentum of launching a business/website and publish an announcement through various channels like local media, forums, interest groups, and social media accounts.
Keep your visitors engaged
You should design your page in a way that invites users to stay for a longer period and encourages user interaction. A lot of this depends on basic user experience features like easy navigation, segmented content, high-quality visuals, and no annoying pop-ups. The end goal here is to make a good first impression and to engage users and move them down the page.
You can also add elements that let your visitors navigate to different sections of your website. You can offer an incentive for positive user behavior as well.
Create content in clusters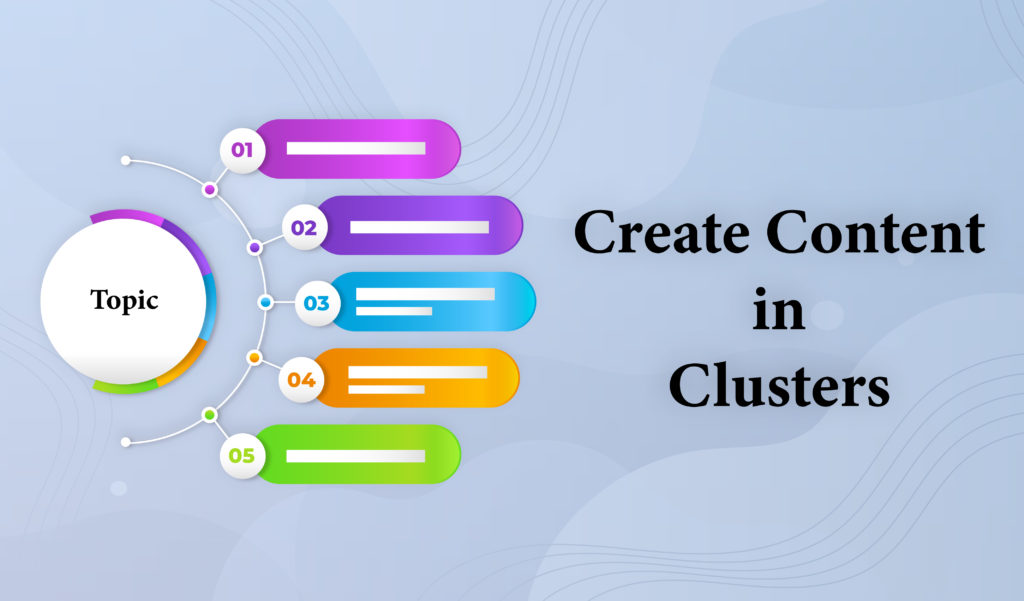 You must note that Google ranks websites or pages that provide content about a particular topic or niche. That's why one of the easiest ways to demonstrate your expert skills is by creating a lot of content about a particular niche. This is why it has become important to create content in clusters, especially in the beginning. What I mean to say here is that you should try to focus on a particular niche or topic instead of jumping from one topic to another. You should try to write about a particular niche in as many ways as possible.
For instance, let's say you are a fashion enthusiast. The proper way to go here is by writing quality content on one aspect of this topic like talking about fashion in general and then going to different fashion choices that will suit different body types based on structure physique color etc. Then you can talk about the accessories that go with different outfits. In this way, slowly and gradually you will cover all the sections and aspects of your particular niche.
No one, of course, wishes to get trapped in the sandbox for several months. It not only makes you lose potential customers in that particular period but also hampers and delays the growth of your business. Hence, Jacksonville SEO experts have presented some techniques in this article. We hope this blog helped you in getting a general understanding of what Google sandbox is and how to avoid it. Therefore, follow the above tips, to possibly avoid the sandbox effect.