What questions should I ask an app developer?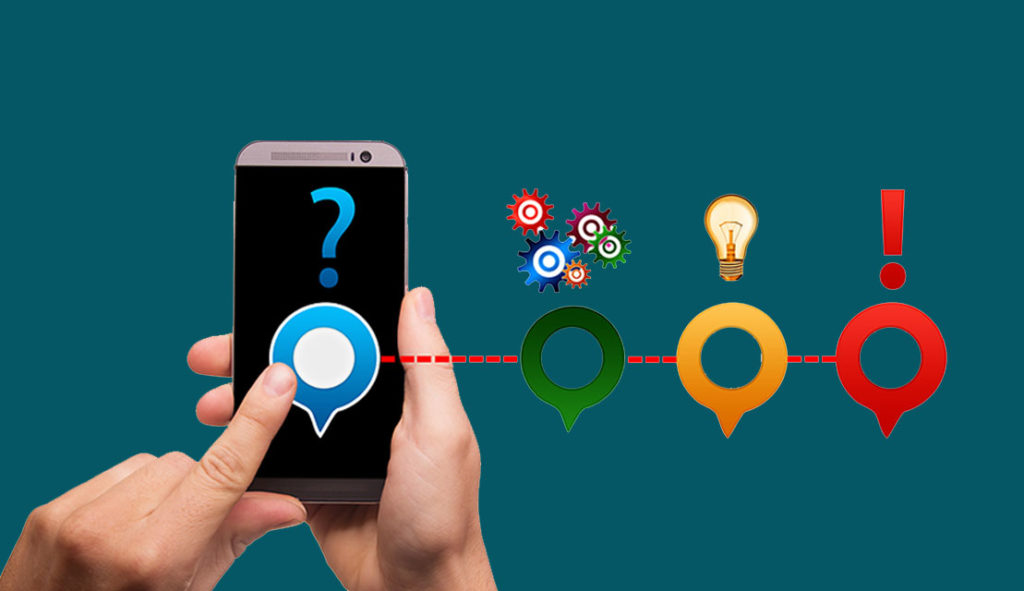 From the past few years, the rise in the use of smartphones and easy access to the internet has greatly impacted the digital world. With the increase of mobile phone users, developing mobile apps has gained a lot of importance to gain more customers. Developing a mobile app for your business is one of the most important investments your company can make to boost your business.
There are many app development companies that will gladly take your money to build your app, but won't deliver the desired results you were expecting from them. As a local app development company ourselves, we know that hiring someone, you can rely on for building an app is not an easy task. You can easily hire the first company you approach that promises you the world but spending a little extra time to know the agency you are considering will save your money, and time.
Hence, it is better to do your diligence first and ask them probing questions to know whether the company you are hiring is worth your money. You may obviously have a bucket of queries for the prospective app developer. But to hire the right company, we have created a list of questions you need to ask the app development agency before hiring them.
Can I see your apps that are already built?
The best way to find out what your work will look like is by seeing the company's previous work. Many companies do promise a lot of things but very few of them succeed to live up to those promises. So, make sure to hire an app developing agency by closely looking at their previous work. You can also ask for case studies that highlight their work or live apps to identify the quality of work they provide.
Most of the companies even have their online portfolio showcasing their previous work, you can get a good idea of their work by looking at it.
Can I speak to your previous clients?
Don't hesitate to ask for their previous clients' contact information whom they claim to have worked for. This will give a chance to know about the company and be sure that they have actually developed the apps they claim to. As well as talking with their past clients, you will also get insights into how the agency handled the relationship throughout the process. Asking this question will help you to get a more impartial and independent look at how well is the agency's performance. If those clients are in the same industry as you, their review will be more about the company will be more useful to you.
What are the steps that you take prior to the app development process?
Most companies dive into the app development process without taking the time to plan it. Having a good idea for an app is great but not enough to start with the developing process. Questions like what type of app (hybrid or native) will be better for your type of business? How to choose between hybrid app and native app? You may also discover many flaws or gaps in that idea by investing some time in planning and analysis. So, it is very important to choose a company that will start its process with insights into your business and the market as a whole.
Every company will not follow the in-depth process but they should at least think in a process-driven manner. You obviously do not wish to work with an agency that doesn't have a vision for your app, which can only be developed by good research and analysis.
What is your app development procedure?
Before hiring any company, it is important for you to know how the agency operates in the most critical time. You can take the updates of their latest project like how long the project took to be completed, what issues arose during the process, and was the agency efficient enough to solve those issues quickly and successfully.
Knowing these things, you can determine how the company responds to the challenges and decide whether it is reliable or not.
With this, a reputable app development company carries out a detailed process while developing an app. This process includes steps like research, strategy, creating wireframes, mockups, prototypes, design and development, testing, and deployment of the app. Make sure to work with a company that follows a step-by-step process to make it more efficient.
Read, what are 5 steps for app development to understand this process in detail.
How do you manage quality control and testing?
Bugs are part of the technology so; it is important to work with a company that will find as many bugs as possible and eliminates them before the app goes live.
Quality control is the process of testing your app and fixing the issues before it is launched in the market. In this process, your app goes through various tests like user experience testing, performance testing, security testing, functional testing, and device and platform testing. These tests assure the efficiency of the app to provide a great user-experience.
The best app developers go through a rigorous testing process to make sure that the app functions properly and is up to the required standards.
Do you offer long-term app maintenance and support?
Even after launching the app, the job is not done. As the technology keeps changing, you will need to keep updating your app by adding new features to it. Moreover, many of the times glitches come to the surface so proper maintenance of the app is necessary to make it work efficiently and be engaging to the users. So select the company that provides such services.
Be bold to even ask about the post-service prices after the launch of your app to avoid a hard position in the future.
What is your pricing structure?
Before hiring any company for developing your app be clear about the pricing structure they are offering for building your app. The price of developing your app can vary according to the type of app you are building, and the features you want to include in your app. As well as the complexity of those features will also play a role in deciding the price for developing your app.
You need to understand the project clearly so that you can accurately set your budget accordingly.
Most of the time you have a great vision for your app, but you sadly end-up choosing the wrong company. This leads to a complete waste of time, money, and effort. Moreover, you need to spend an extra amount of money to develop a new app. As the phrase says 'prevention is better than cure', so it will be better to choose the right company in the first place and these questions will help you to get a reliable and trustable company.
If you are thinking of developing an app and want to hire a reliable and reputable company in Jacksonville, you can always approach Google to search the terms like 'App development Jacksonville' or 'App development Jacksonville Fl' and select the company that provides you the best services. Hiring professionals will not only ease your task but also develop a good app that will surely boost your sales and grow your business with their skills and experience.