Why Hiring a Good Web Development Company Is Expensive?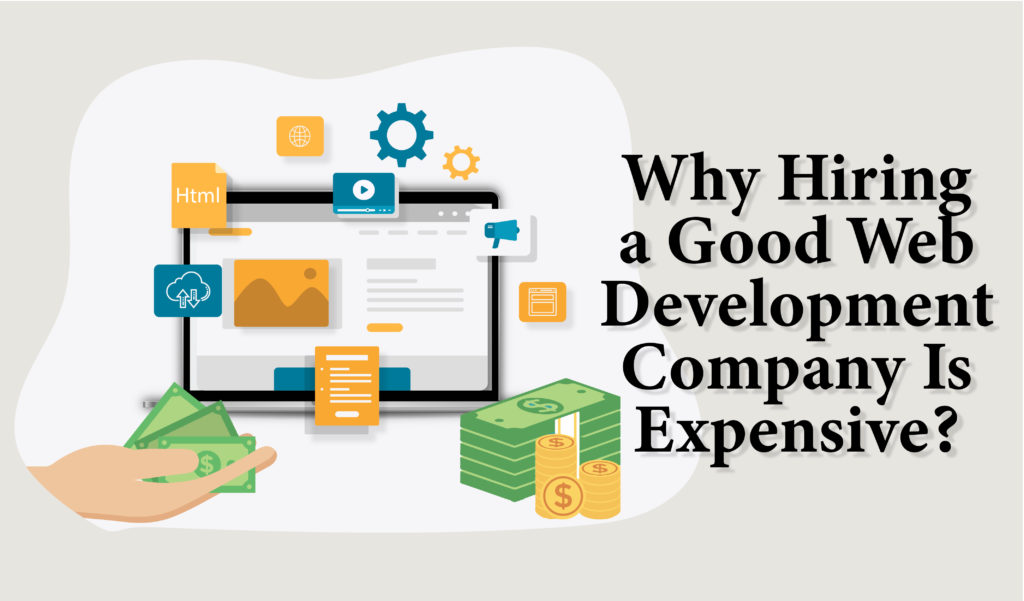 The world we live in today completely relies on the internet. No matter, whether it is to book a movie ticket, make a purchase, reserve a seat, or pay a bill, everything can be done within a fraction of minutes via the internet. So, establishing a strong online presence is a great opportunity for businesses to maximize their reach and gain more potential customers. But how?
Well, it is simple, just get yourself a website. Apart from just showcasing your product and services online, a good and well-designed website will also act as a 24/7 salesman that works without salary. However, as hiring a good Website Design company is quite expensive, so many businesses are dubious about whether should they invest in such an expensive company or not, especially when there are cheap development options. Well, if your one amongst then this blog is for you.
In this article, we will cover all the facts that will reveal the reasons behind why hiring a good web development company is expensive but worth every penny.
Why working with a professional web development company is expensive?
There are many web developers who will build your website with a little amount of money. In fact, there are even platforms like WordPress, Wix, HubSpot Website Builder, and more, that easily allow you to build your own website for free. So, then why do professional web design companies, oops, "good professional web development companies" charge a higher price. Well, businesses who have saved their money by getting a cheap website can give a better answer for this. Just ask them whether their website brings them any sale. You will for sure hear a "no" in response.
So, here is the actual thing, investing your money in a website, though little, is a complete waste until it boosts your revenue. There are of course plenty of options and people who claim to build your website at the least possible price. But they can't give you the end result that is as good and effective as the one, a good web development company can give you to generate good revenue. After all, that's the ultimate goal of every business.
That being said, let us now dive deep into the factors that talk about where this price tag of good websites comes from.
A Good Web Development Has A Team of Experts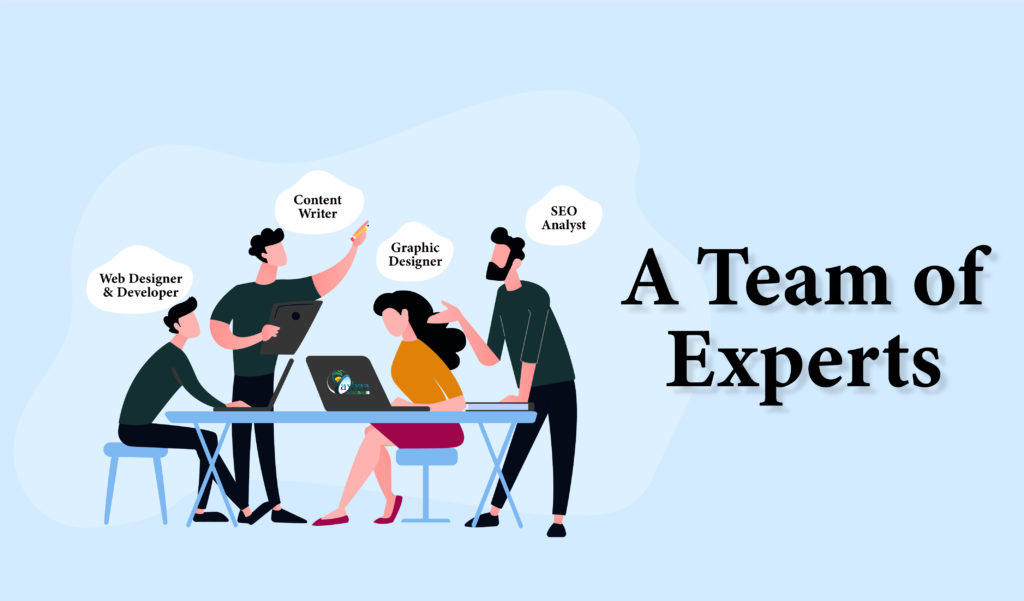 The first thing you need to understand is that a website is not built in a day and it is not a one-man task. Good web development requires teamwork where web designers, web developers, content writers, SEO analysts, and graphic designers work together to create a masterpiece. This is one of the greatest assets in hiring a good website design company. As said, a single website design professional or developer will not be efficient in making your website one of the best on the internet. A professional web development company consists of a full team of experienced experts that looks into your website so that you don't need to invest money in hiring other people. Just one company is sufficient.
Such a team of experts is highly talented and each one of them has expertise in their own field. They work in collaboration to get you an incredibly high-quality website that can bring massive success to your business.
However, if you opt for a freelancer instead, you might end up with someone who does not have the required skills or experience for your particular project. Or else, he or she might have great skills to develop your website but won't be able to rank it higher or market it properly.
All in all, you can see that why hiring a web development company is expensive but worth it to give your website an amazing experience that can increase your leads and sales as well.
Your Website Will Be Built with Professional Planning
Nowadays, every company or organization looks to tell a story to reach a maximum number of people and collect their data in order to drive more sales and the website is inevitably the ultimate place for it. So, there are specific functions that they want to happen within their websites such as contact forms, login portals, and account creation. A proper plan plays a very important role here. When a website is built strategically and with a proper plan, it will act as a revenue-generating machine that will take your business to next level.
The developers, designers, and content creators understand the clients' needs and what they would like their future users to do. They may take time to fully understand how your website will interact with users and what those outcomes need to lead users to. But once, they are ready with a proper plan the end result will lead to the creation of a user story that will help the users understand the story of their interaction.
Proper planning will also help to set a timeline for both the web development team and you and keep all parts of the project on track. These efforts of a web design company are worthy of the price they charge.
It Will Provide You a Good Content with SEO
Well, as discussed above, a good website design company also includes a team of professional content writers and SEO analysts. They create a highly-engaging and unique content that is easily understood by the users as well as the search engine. Which requires a good amount of research, writing, and editing. It can often take many rounds of editing to get the content just right that as expected from websites via Google. This helps you build a strong foundation for high-performing SEO and create the best possible search engine ranking and audience growth over time.
Well, initially you may feel including SEO while building your website is more expensive but it will help you save your money in the long run. Because SEO is the most important aspect in web development to help reach the website to its maximum potential customers.
The research, competitor analysis, and high-ranking keyword research require are all parts of an effective SEO service that can range from $300 to $1,500 per month on average. Having this included in your contract while hiring a website design agency will drastically help you gain a huge revenue in return through the constantly arriving new customers due to SEO.
The Experts Develop Your Website Strategically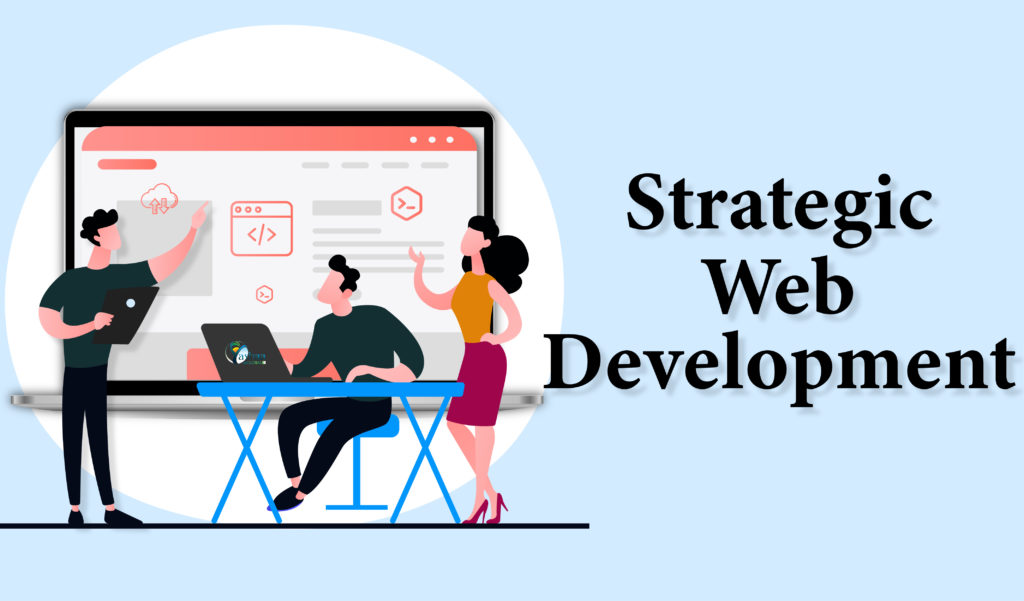 Investing in a professionally built website provides you a long-term value and this is a place where a good web design agency excels. A web design company constantly keeps itself informed about the latest web trends, software language changes, and online security and updates itself accordingly. The developers and the designers already take into consideration the best way to create your website with the cleanest and most up-to-date methods in the planning stage itself. They also consider your users, their data protection, and the security of the website to come up with the solution in order to create something long-lasting and easy to maintain.
In fact, the other important thing about creating a website is that it is never completely done. A great website constantly needs new details, new products, or new pages to host new content. Plus, the new ongoing trends, as already discussed in this point. The web design company is always on duty to scale your website and keep modifying it.
You Get Long-term Support and SEO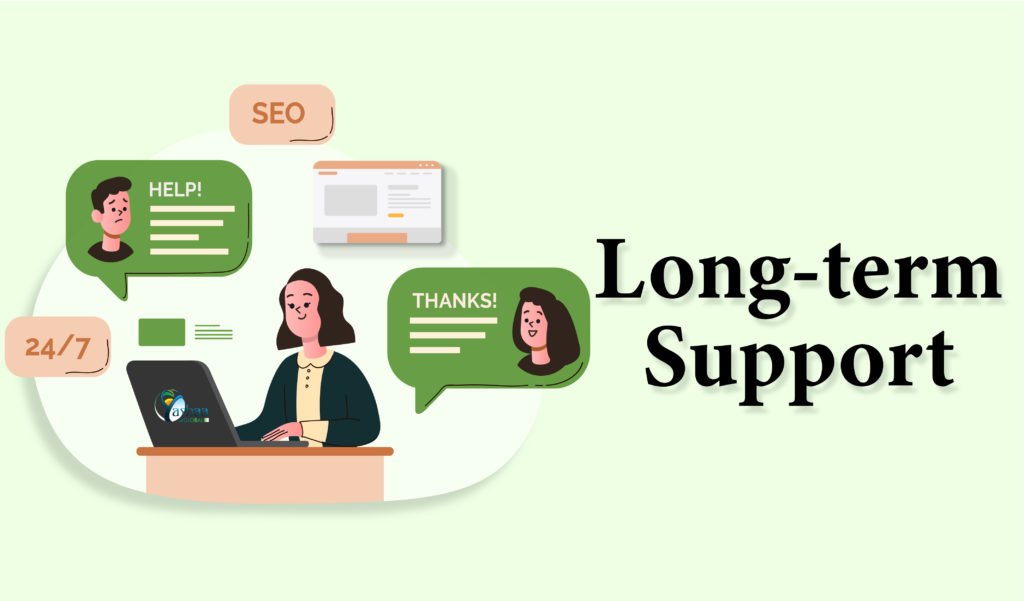 Nearly all web development firms offer follow-up services even after the website is live. In fact, it makes sense to hire the developers that built your website for after-care support and services. They have a good support system during the work and even after it is done are always ready to answer your questions. They provide support regarding improvements, maintenance, and bug fixes. On the other hand, most freelancers or other cheap web development services will not do this. In case they do so, it will be on their timeline and not yours. Maybe, they won't be available to solve your website issues after 3 months of its delivery.
The other fact for hiring an expensive company is that they take consistent SEO efforts to maintain the rank of the website, which is nearly impossible for many businesses due to lack of time. However, ongoing SEO efforts like writing content, working in new terms, and cope up with Google's changing algorithm are necessary after building a website. A good web development company is an expert in these tasks and can help your business flourish in a huge plus. Not to mention, these result-driven services also have good charges but they are worth it.
It Helps You Promote Your Website
This is where working with a good development firm makes a huge difference. We already discussed that how a good company can help you enhance your visibility by developing an SEO-friendly website with exceptional SEO skills. They also help you market your website apart from providing SEO services in order to help you acquire more customers. Well, you all know that just having a website is not enough, promoting it is also important. However, it is the most difficult and tedious task as well.
But a good web-service providing company also assists you with that with their various kinds of marketing services including email marketing, social media marketing, affiliate marketing, and much more. Working with such a firm can help you get good marketing support and even some knowledge. On the other hand, a newbie or only a web developer can't give the right marketing advice or service. The total marketing cost can range from anywhere between $12,250 and $25,500. Though it may cost you some additional amount of money, you get double the revenue you spent in a good web development firm.
Well, all these factors were about what a good development company charges you for. Apart from these, there are also things that need money for developing a website. They include:
Domains are pretty straightforward and they can essentially range between $10 and $20 per year. A good web development company purchases the best available domain for you at the least price possible and also adds that cost in it unless you have your own domain on which the website can be built.
Hosting is an ongoing cost and a good hosting platform can range from $35 to $600.
Now cybercrime is more present than ever that can result in people losing important information, websites along with their income. Thus, securing a website with an SSL certificate is a must. The cost of which can range between $0 to $200.
Building a website that is accessible on all devices like desktop, tablet, or mobile is a must to provide a seamless experience. The charges of making your website responsive can range from $3000 to $25,000.
We hope that by now, you must have clearly understood why hiring a good web development company is expensive but of course worth your penny. It consists of a team of potential, experienced, and highly talented professionals that are experts in the work they do and will deliver the best possible end result.
Apart from the above-mentioned factors, there are many things that make a website expensive. The first is the number of pages, the more will be the pages to build, the more time a developer will take to code it. Plus, the other factors that contribute to the length of building a website and thus the cost are good performance and speed. Good graphics is another characteristic that makes your website expensive and last but not least, there are also some plugins that need to be purchased to add some additional functionality to your website. Well, all these factors greatly impact the cost of developing a website, which ultimately makes hiring a good web design company expensive. However, as we have gone through all the points above about opting for a good web developer firm over a freelancer. We as Jacksonville website design experts will always advise you to select an experienced player for your web-driven initiatives to make your online presence a story of success and get a great business boost.