Why hiring an SEO agency is beneficial for your business?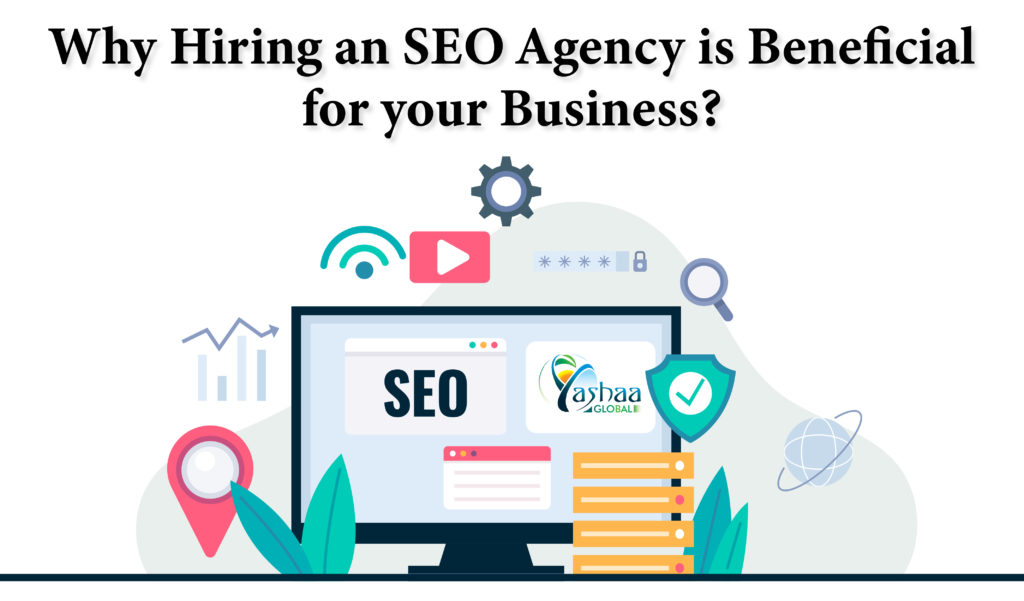 A website is the first impression of your business as well as the first point of contact your clients have with your organization. Thus, it is essential to build and design a highly impressive and engaging website. However, all these efforts will be useless until your website is visible to your potential customers. But optimizing it for SEO will help you boost its ranking and visibility on the search engine results pages. It will act as a guiding factor in the success of your website.
Well, many of you already must be trying to master search engine optimization from the beginning, but unfortunately, it isn't the easiest thing to figure and you must have understood it by now. Moreover, if you don't get a solid grasp of it, you will never be able to get your website off the ground or reach your potential customers. So, indirectly all the time and money you invested in developing your website will go in vain. This is where an SEO or a Local SEO company can help you.
But if you are still dubious about your decision to hire an SEO agency, have a look at the following benefits that emphasize an SEO company can provide you.
SEO Is Ever-Changing
One of the main reasons SEO is always found to be difficult is that it always keeps evolving. The main reason behind this is that Google always prioritizes its users and strives to provide them the best result. In such an effort it keeps updating and rolling out new algorithms every other year and adding new things to the list of what they are looking for.
Apart from this, many people usually follow the black-hat or grey-hat SEO techniques and try to climb the search engine results. Even to combat this practice, Google keeps updating its algorithms and penalizes such websites.
Keeping up with such regular updates becomes nearly impossible when you already have many tasks on your to-do list and if you fail to do so, you will quickly fall behind. Thus, hiring an SEO agency will be highly beneficial as they are aware of the latest SEO strategies and techniques. By doing so you will not only be ensuring that your website is in good hands but also keep up with your competition and even surpass them.
SEO Experts Truly Know the Best
To be honest, SEO is far too complicated with Google considering almost more than two hundred factors for ranking a website. However, as a matter of fact, it is important too for gaining success in the long run. While if you decide to handle it yourself, it may take years to master it. Well, doing so will definitely give you incredible results, but do you have so much time to invest here. Well, as business owners ourselves, we don't think so. Moreover, there are high chances that you invest your efforts and time in optimizing your site for SEO but due to a lack of knowledge and expertise in this field, you won't end up getting the desired results. What will be worse than this? Nothing right?
Hiring an SEO expert will always be better in such instances, especially if you are new to the world of SEO. They know better than you and will help you save the precious time that you can dedicate to another part of your business.
Moreover, as we already discussed above that SEO is a fast-evolving industry and major search engines like Google and Bing keep rolling out new updates, an SEO company will exploit the best resources and strategies to keep up with this changing landscape. Plus, they also keep monitoring Google news channels to keep up with the new updates and their effect on search results, thus saving your site from a hit by an algorithm update.
SEO Professionals Increase Your Reach and Drive Traffic to Your Website
There is no use in having a website if no one is going to find it. Even though you may be the best service provider in your industry, you are not going to see an uptick in your revenue until you reach your potential customers. Here is where SEO can help you and we all of course know that. You can obviously do it yourself, but when you hire an SEO company, you will get more effective and quick results. This is because SEO professionals are greatly experienced and have good knowledge in coding and site optimization. They analyze the website page by page and identify every opportunity where you can build an online strategy. Thus, helping you rank your website for the right keywords. This will not only increase your visibility in the search results but also help to drive more traffic to your website, ultimately generating a good return on investment.
SEO Agency Will Help You Grow Your Sales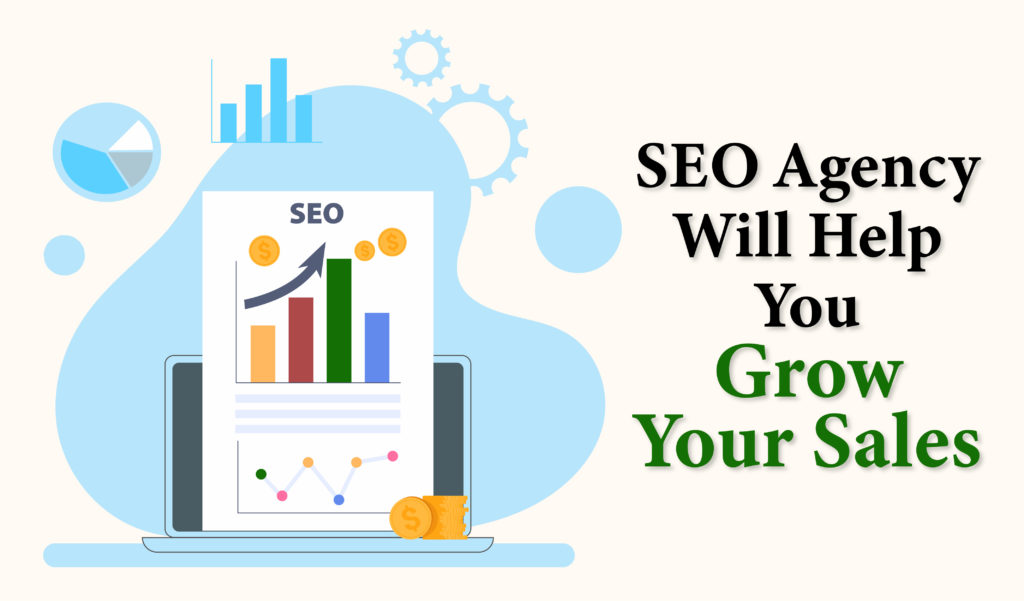 A good SEO does not only refer to driving more website traffic; it is more than that. It also helps you gain more sales and drive good revenue, but only if done properly. By optimizing your website to its greatest efficiency, you not only improve its search engine performance and visibility but also enhance your user experience, thus setting your company for success. This is one of the biggest reasons to hire an SEO agency.
According to research, it is seen that 40% of all online revenue is gained through search engines. SEO agencies perform keyword research that focuses on industry language and search behavior, thus bringing in the right kind of traffic. This allows them to target intent-driven keywords that will only target people who know what they want and are ready to buy and ignore irrelevant keywords. This thus helps you drive more sales and revenue to your business.
But if you choose to forego hiring an SEO company, there are high chances that you make errors that you cannot erase and thus lose business to companies that have hired an SEO professional.
You Gain Valuable Data and Analytics to Boost the Growth of Your Business Even More
We have already discovered how an SEO company can help you grow your site traffic and sales. Apart from this, hiring one also helps you get that extra stuff almost for free. And not just that, you can also get a professional insight on data that will help you grow every part of your business.
Many companies are in fact already using such statistical to understand their customers and boost their revenue. Well, you already must be using tools like Google Analytics to track and gain data, and think that is why you need an SEO agency for all this. Then know that an SEO company can help you fine-tune that data and your total online strategy too. They exactly know how to utilize this data to run an SEO campaign. In addition to this, SEO experts can also define your target audience and align your keyword strategy with those audiences by using keyword research tools. They monitor search traffic, impressions, and click-through rate to explore the opportunities to further enhance high-performing pages and find where to improve your underperforming ones.
Hiring an SEO Company Is Cost-Effective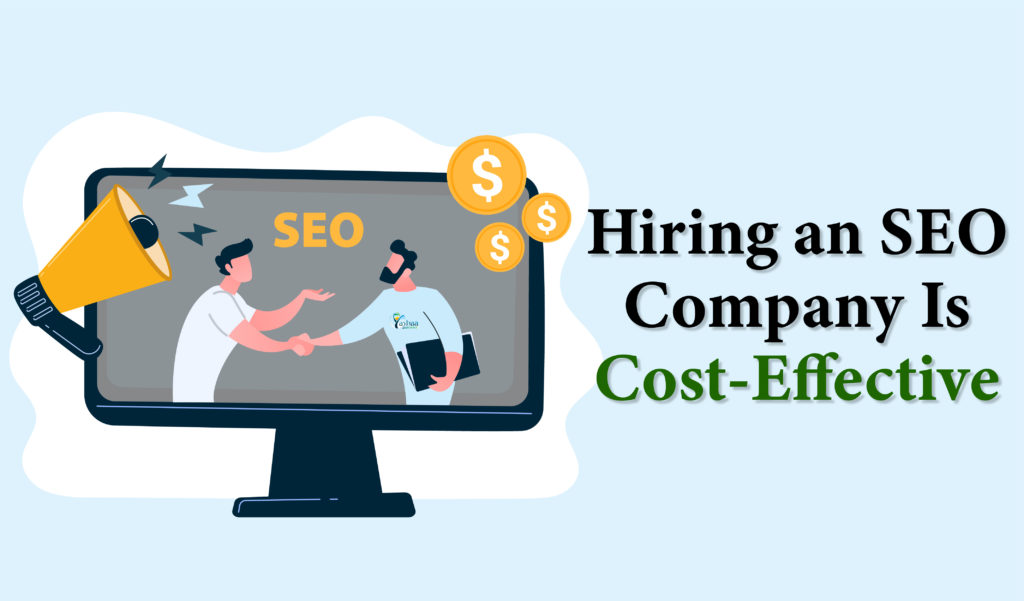 Some of you must have already tried optimizing your site for SEO and must have spent hundreds of dollars purchasing some SEO tools without getting any results. While many of you must be thinking of doing it yourself without any professional assistance. Well, as already discussed if you have the expertise as well time to do so, you can definitely go ahead. But as SEO is a dynamic industry that keeps changing constantly, you will need to spend money on training and mentoring your team as well as purchasing crucial SEO tools. This heavy investment will significantly affect your budget.
Hiring an SEO company will prove to be very cost-effective on the other hand as they will achieve successful results by ranking your website on the search engine. They will treat your every page uniquely and optimize it strategically thus helping you attract more customers. This will help you increase your sales and profitability and boost your ROI. Thus indirectly returning whatever investment you made in hiring an agency, in fact, more than that.
You Can Get Long-Term Help to Improve Your Technical SEO
SEO is just not about content and keyword research; it goes beyond that. Targeting keywords and incorporating them into the content was enough for ranking your website years ago, but now modern SEO has become quite complex with Google's page rank system. Hence, hiring an SEO agency has become crucial than before. Though you have proficient web developers that can help implement back-end SEO factors, you will need an SEO agency. This is because many web developers are not trained to understand search optimization. Thus, they cannot help you with complex issues.
While on the other hand by hiring an SEO agency you will have an access to resources that will help you with such issues. They will also perform a technical audit of your website on a regular basis to ensure that your site is not down-ranked by any search engine. Additionally, they will also ensure that your site is mobile-friendly, your Analytics tracking is working properly, your content is visible to the search engine robots, and also make sure that every page of your site feature good meta-data, have functioning "a href" linking, and a crawlable site structure. If not, then they will fix these issues and keep monitoring the technical health of your site to ensure that its presence in Google's index is not harmed.
SEO Experts Will Ensure Your Website Safety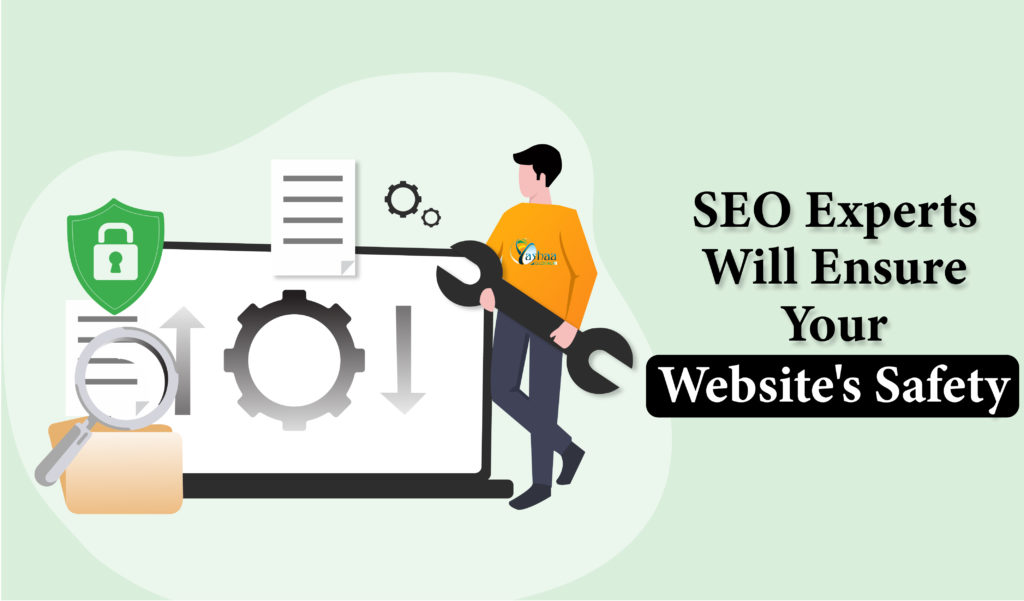 SEO is a tricky task that needs to be done properly. Otherwise, you will be exposing your website to search penalties, spam, and hacking. An SEO expert is well aware of all the possible risks associated with SEO. Thus, he can take adequate measures to prevent them. SEO professionals will work on a daily basis and help make major changes on on-page SEO like canonical issues, robot txt files, and much more. However, many issues and errors occur on a daily basis, and resolving them in time is a must. Hence, hiring an SEO agency is a must to help you keep your website safe from all the risks to allow it to yield maximum benefit for your business.
You will get a Professional view of your Website
Every person has a different view of his or her company's website than everybody else. Hiring an SEO company will allow you to get an unbiased opinion regarding your business website from professionals. Also, allowing them to look at the website will be of great help to formulate great digital marketing strategies that can take your business to the next level.
An SEO company will help you implement those techniques in the most effective way. They are equipped with professionals in the industry and will keep checking your website from a client's perspective. Thus, help you gain ideas regarding the areas of improvement. In addition to this, they will also ensure to make your website engaging and appealing to your audience. Plus, help you effectively market your brand, eventually contributing to the growth and development of your business.
Conclusively, we can say that hiring an SEO company will be highly beneficial than optimizing SEO yourself. It consists of highly trained professionals and experts which means that you will get the best SEO approach. They will effectively optimize your website in such a way that it will not only rank higher but drive the right traffic, ultimately boosting your sales and revenue.
So, make sure to hire an expert SEO agency like Jacksonville SEO Company that will not only handle your SEO projects but also take care of your digital presence with another branding, PPC, social media marketing, and graphic designing services. Investing in such a company will prove to be highly beneficial as it will implement the best strategies and campaigns to enhance your online visibility. Thus, boosting your chances of reaching out to prospective customers in a cost-effective way.