About Our Digital Marketing Agency
YashaaGlobal is a one-stop-shop for all of your digital needs. We are your local Digital Marketing Agency Jacksonville. We are a digital agency with great experience in Jacksonville Branding, Digital Marketing Jacksonville, Web Design Jacksonville, Jacksonville SEO, Graphic Design Jacksonville, and App Development Jacksonville. We are a one-stop, but not a one-man shop. Our experts are the best in the industry.
Our Web Designers are constantly trying to improve user experience by ensuring that our web creations are user-friendly and by making sure that web designs are optimized with the latest in local SEO development. When searching for a local digital marketing agency in Jacksonville, FL looks to YashaaGlobal, for the latest in Jacksonville website design and marketing services. We're your top choice!
View More
Digital Marketing Strategy
YashaaGlobal is your Digital Marketing Agency, Jacksonville. We create a planned digital strategy by reviewing the digital proposition and communicate it using digital customer targeting techniques to target market segments and personas and define digital targeting approaches.
Digital Marketing Services
YashaaGlobal is a leading digital marketing agency that focuses on growing your business successfully with online marketing services. Whether you want to increase conversions, traffic to your website, or both, we can help you design an Internet marketing campaign that can help you reach your goals.
Digital Marketing Technology
Digital marketing is the component of marketing that utilizes the internet and online-based digital technologies such as desktop computers, mobile phones, and other digital media and platforms to promote products and services.
National & International Services
We are a top-notch Internet Marketing agency in the United States that help businesses expand their reach, gain more loyal customers, and boost their growth across the globe through our App development, Graphic design, and Branding services.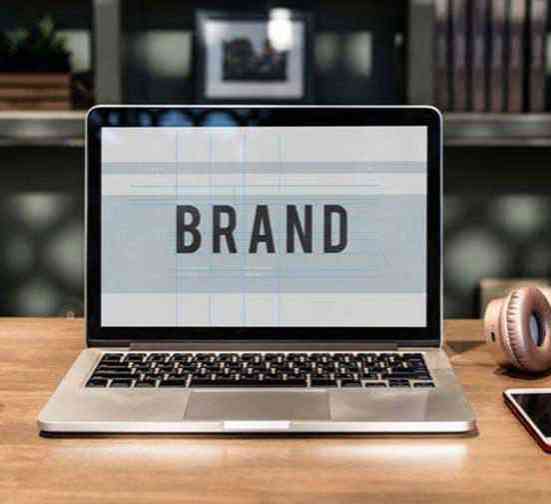 Brand Development
Brand development begins with an evaluation of how a brand is currently noticed in the market and proceeds to make plans for how the brand ought to be perceived. It goes on to determine if it's far from achieving its goals and keeps with making sure that the brand is perceived as planned and secures its targets. Developing a good relationship with goal markets is essential for brand development. Tangible factors of brand improvement include the product itself; its look, rate, and packaging, etc.
The intangible elements are the reports of the goal markets percentage with the brand, and also the relationships they have with the logo. A brand management company could oversee all factors of the consumer's brand association as well as relationships with contributors of the supply chain.
Brand development is a function of advertising and marketing that uses special strategies to grow the perceived fee of a product (see: Brand equity). Based on the goals of the established advertising strategy, brand development enables the fee of products to grow and builds loyal clients through fantastic associations and pix or robust attention to the brand.
View More
Web Development
Web Development has become very simple because of GoDaddy, Wix, Dream-host, or WordPress. Considering this, it is very important to know, with Web Development, you get what you pay for. When your customers look at your website or when Google analyzes your website, they understand the quality of your website design, and that affects your Google rankings, CTR, bounce rating, and session duration. In simple words, if your website does not have a quality build, is not mobile-friendly, and does not have the desired speed, your customers move on to your competitors and you won't be able to market your product or services.
The website Design layout is tricky. One has to take a lot of things into account whilst designing a website, from visible appearance (how the internet site looks) to functional layout (how the internet site works). To simplify the task, we've prepared this guide
At YashaaGlobal, a leading Website Design Company Jacksonville, our website designers work on the main principles, heuristics, and approaches to help you to create a first-rate user experience for your website. We'll start with international things, just like the consumer journey (a way to outline the "skeleton" of the website) and then work right down to the character page (what needs to be considered for the duration of net page layout)
View More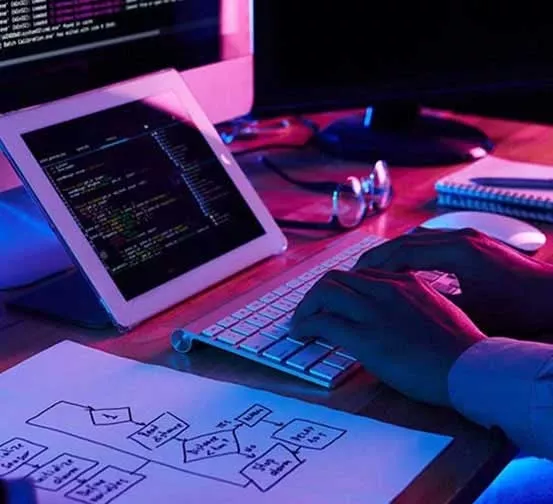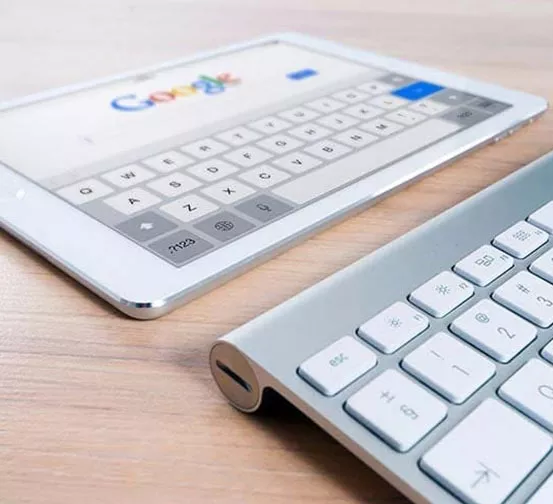 SEO
Search engine optimization or SEO is basically the practice of boosting the visibility of a website by following a specific set of rules defined by Google in order to determine the rank of the websites. SEO refers to the development of unpaid consequences (recognized as "natural" or "organic" outcomes) and excludes direct traffic and the purchase of paid placement. Additionally, it could target different styles of searches, including image seek, video search, instructional search, information search, and industry-precise vertical search engines like google and yahoo. Promoting a website to boom a wide variety of backlinks, or inbound links is another search engine optimization tactic.
SEO differs from local SEO in that the latter is focused on optimizing a business' online presence in order that its net pages may be displayed through search engines like google and yahoo when a user enters a local look for its merchandise or services. The former as a substitute is more focused on national or worldwide searches.
As a Jacksonville SEO Company, our services for Jacksonville SEO are very prolific because we are always striving to help our clients shine.
View More
Digital Marketing
At YashaaGlobal, Digital Marketing Jacksonville, we are a one-stop-shop for all of your digital needs because we provide all of the Digital Marketing Services, along with all of your possible digital campaigns.
Digital Marketing is ideally an online form of marketing that focuses on promoting the brands digitally in order to reach and connect with a wide range of audiences via the internet and other forms of online communication.
Marketing changed in the early nineties, it changed the manner manufacturers and businesses used for generations for advertising. As virtual systems became increasingly incorporated into advertising and marketing plans and regular life, and as people began using digital gadgets more and more as opposed to visiting physical shops, digital marketing campaigns have become prevalent. Using combinations of search engine optimization (SEO), search engine marketing (SEM), Social Media Management (SMM), Content Marketing, Affiliate Marketing, Pay per click (PPC), data-driven marketing, e-mail marketing, Social Media Optimization (SMO, e-mail direct advertising, show advertising, e-books have emerged as commonplace.
View More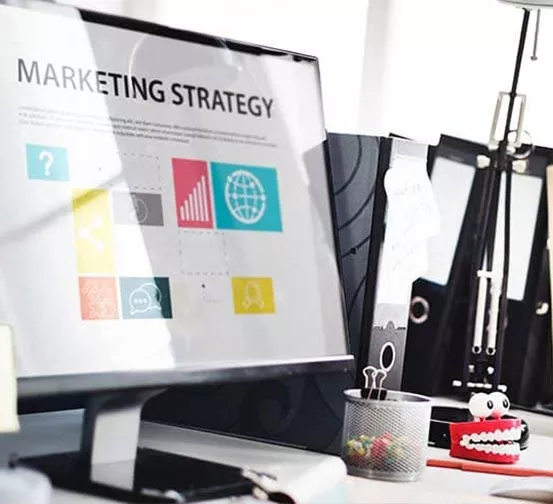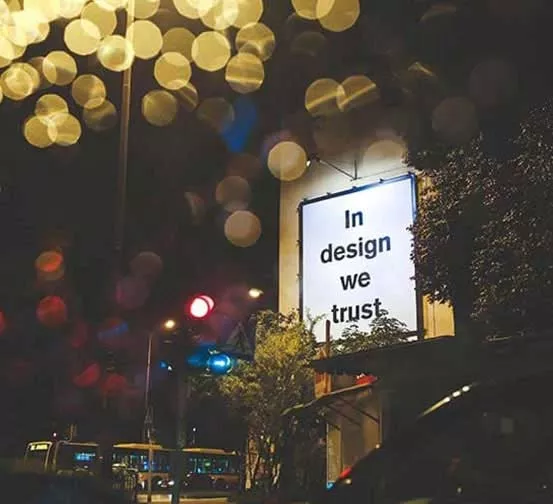 Graphic Design
Graphic design is a manner of visual communication with the use of typography, photography, and illustration. At YashaaGlobal, your Digital Marketing Agency Jacksonville, we understand the importance of visual design. It is especially important when we are trying to convey your message via posts, infographics, or content marketing graphics. Marketing graphics are a very important part of digital marketing. This is the reason our creative team is comprised of logo experts, web designers, and graphic designers.
At YashaaGlobal, our Graphic Design Jacksonville team is innovative and creative. Our team includes Logo Experts & Graphic Designers to Web Designers, which allows us to be the best website design company in Jacksonville. The creativity and innovative ideas of our experts are shown on our YashaaGlobal website itself.
Some of the examples of Graphic Designs are Logo, Postcards and flyers, Magazine and newspaper ads, Posters, Infographics, Brochures (print and digital), Email marketing templates, Menus, Social media ads, banners and graphics, Banner and retargeting ads, Images for websites and blogs, Web page design, Theme design (WordPress, Shopify, etc.), App design. We are very proud to say that YashaaGlobal is the only graphic design firm in Jacksonville that does all of our work in-house.
View More
App/Software Development
When clients utilize our full offering of services, we take a project from opportunity and evaluation via the design and build system and bring the opportunity to fruition via launch, growth, and iteration.
As an experienced App Development Company in Jacksonville, we begin with an initial investigation to learn more about our prospective client and their industry. We identify openings for growth, performance gains, and innovation with the aid of leveraging off-the-shelf or custom tech implementations. We interview stakeholders, do research, host attention groups, dive into analytics, and evaluate data. That leads us to the knowledge of what possibilities exist and what it will take to take advantage of them. We discern out ROI and what a roadmap would appear like; we flesh out some concepts, and then we execute.
We work with a wide variety of customers throughout numerous forms of engagements, so flexibility is key, however, we'll in no way compromise our commitment to modern, agile best practices across product, design, development, growth, and task management.
View More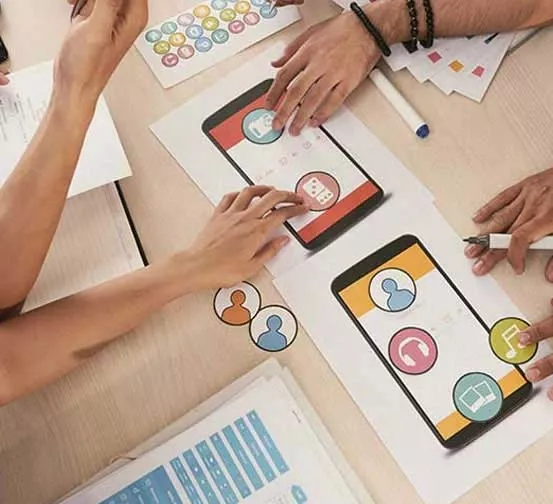 Our Local Services
Get more qualified leads, boost your business visibility, and reach more customers online with our result-driven local services that include local SEO, local web design, and local digital marketing.
We deliver 100% and provide instant response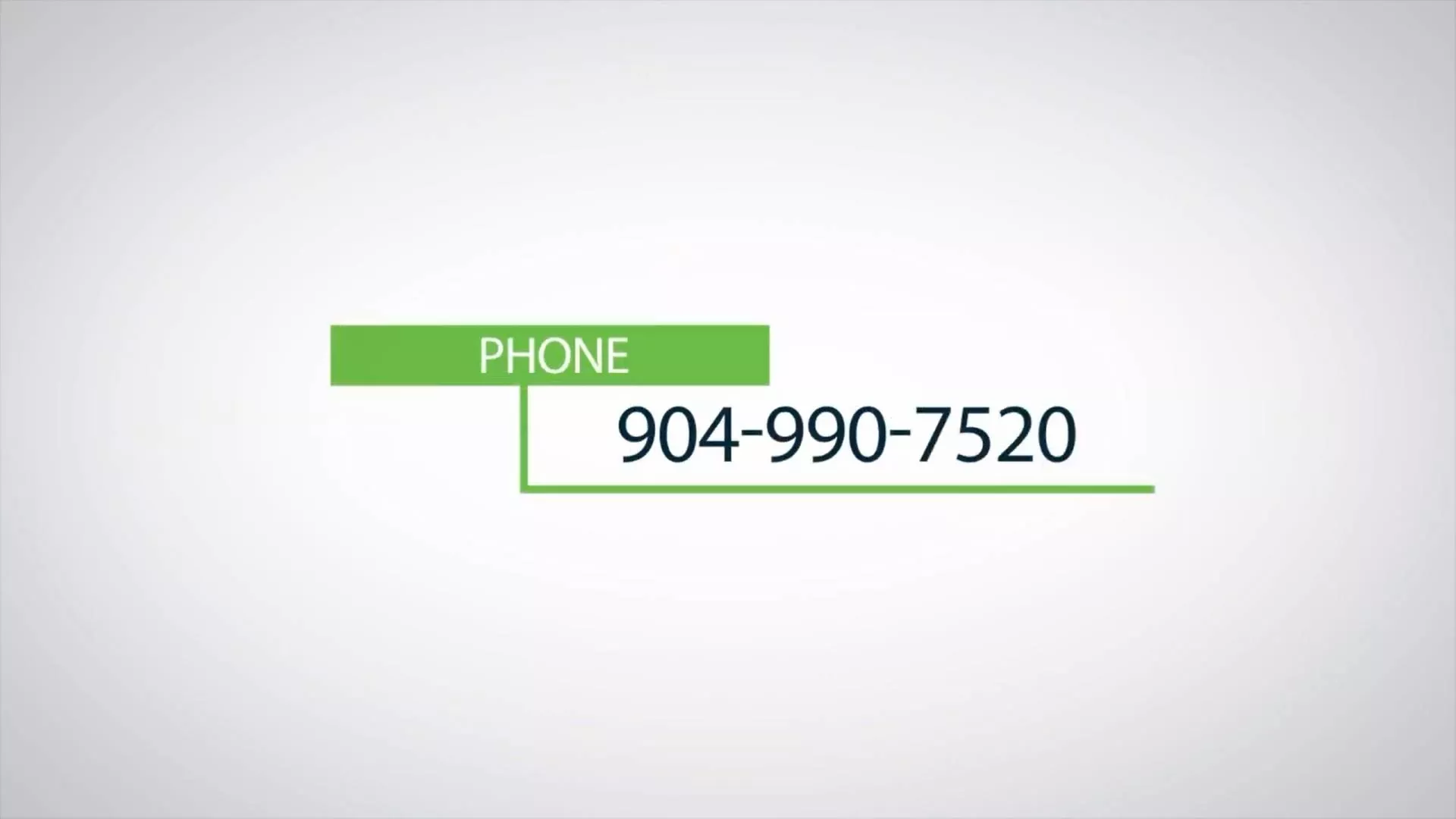 YashaaGlobal is a one-stop-shop for all of your Jacksonville Digital Marketing needs. We are the best Website Design Company and Jacksonville SEO Company in Jacksonville, Florida. We are a digital firm with great experience in SEO Jacksonville. We are a one-stop, but not a one-man shop. Our experts are the best in the industry.
More Info
Digital Marketing Agency
YashaaGlobal, the digital marketing trendsetter always brings new and valuable strategies, techniques, and tools to the Digital Marketing world for lead generation.
85%
Design perfection. The status symbol for any business
Our Skills
We provide high-quality and cost-effective offshore web services.
Digital Marketing
Branding
SEO
Web Design
Graphic Design
App Development
Our Work Process
At YashaaGlobal, we create a unique marketing strategy for all of our clients. We do not use the 'No one shoe fits all' strategy.
01.
Research
At YashaaGlobal, we do marketing research for all our clients and their services to provide the best marketing strategy for our clients for their services areas.
02.
plan
At YashaaGlobal, our results-driven marketing plans are uniquely developed according to the marketing strategy developed with our marketing research for our client and their marketing area.
03.
Execute
At YashaaGlobal, our Marketing Experts, Brand Managers, Web Designer, Web Developers, SEO Experts, and Social Media Experts execute the plan for the best marketing results for generating leads.
Our Success Stories
Here is how we have helped many businesses achieve their goals using our excellent digital services. Take a look at some of our Digital marketing, SEO, Branding, App development, and Web development case studies listed below.
View Case Study
Testimonials

The speed and level of detail YashaaGlobal team applied to their work on the website optimization, website development solutions, lead generation was spot on. I highly recommend anyone anyone looking for website services, not just web design Jacksonville, but globally, give YashaaGlobal team the opportunity to show how well they can help your organization. I'm very happy we connected and looking forward to working with YashaaGlobal team more in the future.

As a small business owner, it was refreshing to work with a marketing professional that understood that my time is important. He took the time to figure out exactly what I wanted and then delivered a product that I can be proud to distribute to my customers and potential customers. The company was easy to work with and I will look to them in the future for my logo and digital design needs.

YashaaGlobal started by creating a beautiful logo for our new hospital, and then they built a website that surpassed anything we could have thought of. Everyone that we dealt with was professional and extremely helpful. Our account manager Stephen took the time to listen to everything that we needed, and worked with the developers and designers to make it all happen. Nothing that we asked for was denied, they didn't tell us that they couldn't do something that we wanted. They made everything that we wanted happen. They were very competitive with pricing and we couldn't be happier!

As a small company starting out, we just needed a logo and some brochures created, but we needed to stay within our budget. YashaaGlobal created a logo that matched what we were searching for, and put together a brochure that we could use that looks awesome. We would recommend YashaaGlobal to any small business just getting started and needing a logo or start up materials like brochures. Everyone we spoke to was very helpful and they took time to understand exactly what we wanted and then delivered in a very timely manner and very cost effective

My business has been blessed to have YashaaGlobal promoting it. I have seen an increase in the surrounding areas such as Baldwin, Orange Park, Macclenny etc. that I haven't seen before. Thank you so much YashaaGlobal

YashaaGlobal Has done a fantastic Job with my web Site. It looks much more elegant and professional than before and is incredibly easy to navigate and maintain. Their support is stellar!!!

I needed a new website that would be very detailed and have several interactive pages. I wanted it to be clean and easy to navigate and YashaaGlobal really delivered on my requests. My new website has everything I needed, and it looks awesome. My account manager Ryan took the time to meet with me several times to make sure that the designers were creating exactly what I wanted. The process was quick and Ryan stayed in contact with me throughout the project. Thank you YashaaGlobal!

YashaaGlobal provided us excellent service, they listened to what I had to say and made me feel heard. Stephen was very professional as were all of the other employees we worked with. I couldn't be happier with the website they designed for me, it's exactly what I wanted and they made some suggestions that I hadn't even thought of that made my website even better than I hoped for. I would enthusiastically recommend their services to anyone starting a business.

The professionalism that I encountered from all the members of this company was outstanding. They worked with me to create all my digital marketing needs very quickly. They kept me informed every step of the way and I never felt like I was out of the loop. The entire process was easy, and I feel like they listened to what I wanted, not just tried to push some outdated designs on me like other companies have tried to do. I am very happy with the end results and thankful for their ability to listen to my wants and fulfill my needs.
❮
❯
Technology Stack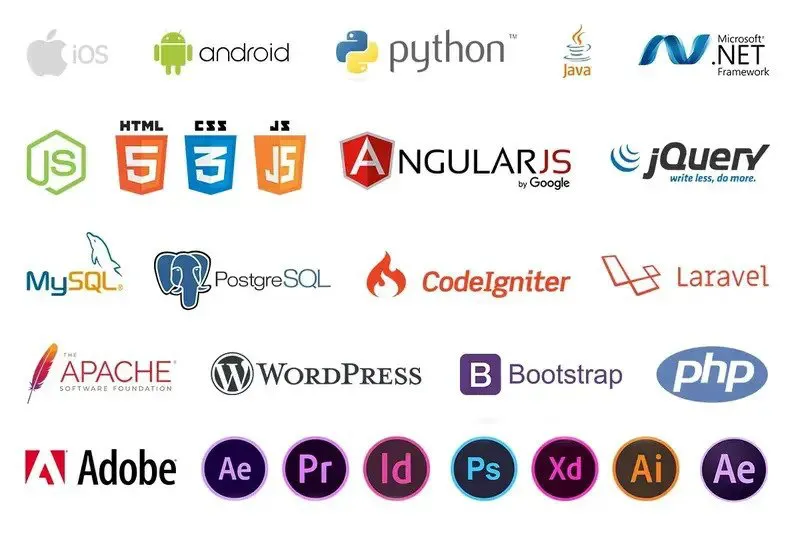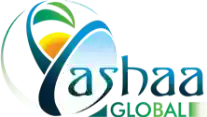 Digital Marketing Agency Jacksonville, a Leading Company in Tech-Enabled Internet Marketing Solutions.
Explore the unlimited possibilities to customize the look of your brand with our top-tier internet marketing services like SEO, branding, web design, digital marketing, graphic design, and app development.
Get Started