9 Effective Tips for Your Healthcare Digital Marketing Strategy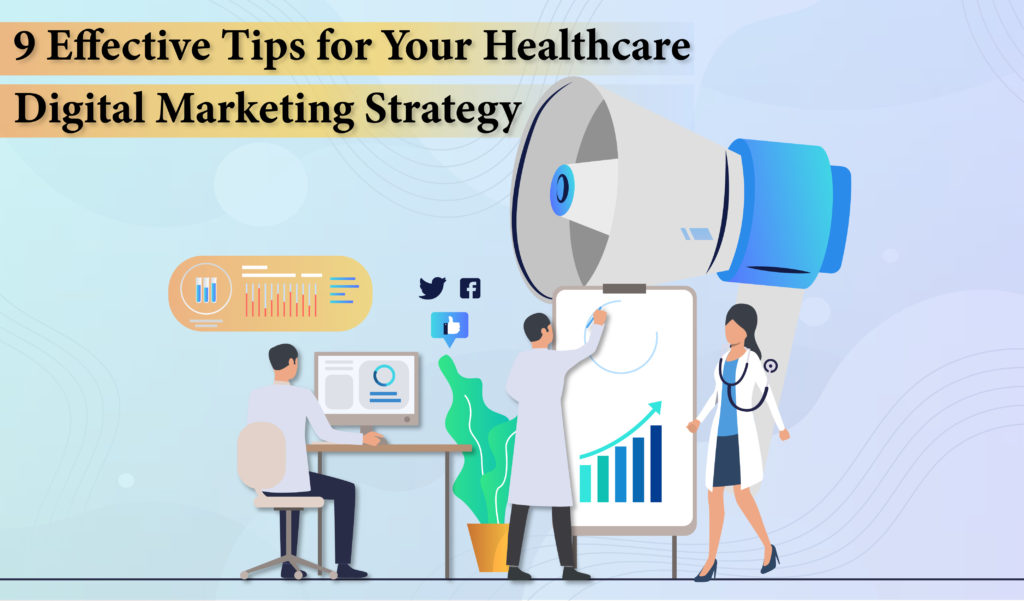 Nowadays, people have more options than ever for healthcare, hence it has become one of the most competitive industries today. So, the question that arises here is that how can you stand out from this competition? The answer is quite simple, with digital marketing. The right Healthcare Digital Marketing techniques can help you turn your small practice into a booming business. However, with endless marketing and advertising channel options, putting together all the innovative marketing strategies can seem to be a daunting task, and understanding the best fit for your business can often lead to a confusing endeavor. Plus, the last thing that you would wish to happen is ending up with a wrong decision and thus wasting your time, money, and resources.
Hence, we as a Digital Marketing Agency Jacksonville have put together a list of 9 effective tips for your healthcare digital marketing strategy. Have a look below.
1. Understand your target audience
Knowing who your target audience is and who you are marketing to, is the most crucial part of a successful healthcare digital marketing strategy. It is important because it will help you ensure that your website's content appeals to the right people and is relevant to them.
If you are struggling to understand who your target audience is, then try getting more specific. Questions like who your competitors are targeting, who will be benefited the most from your services, and who will be more likely to make an appointment can help you identify your target audience. Even market analysis can help you establish your priorities and once you find out your target audience and their needs and interests, you will be able to get more personal and thus build more trust as a healthcare provider.
2. Focus on local SEO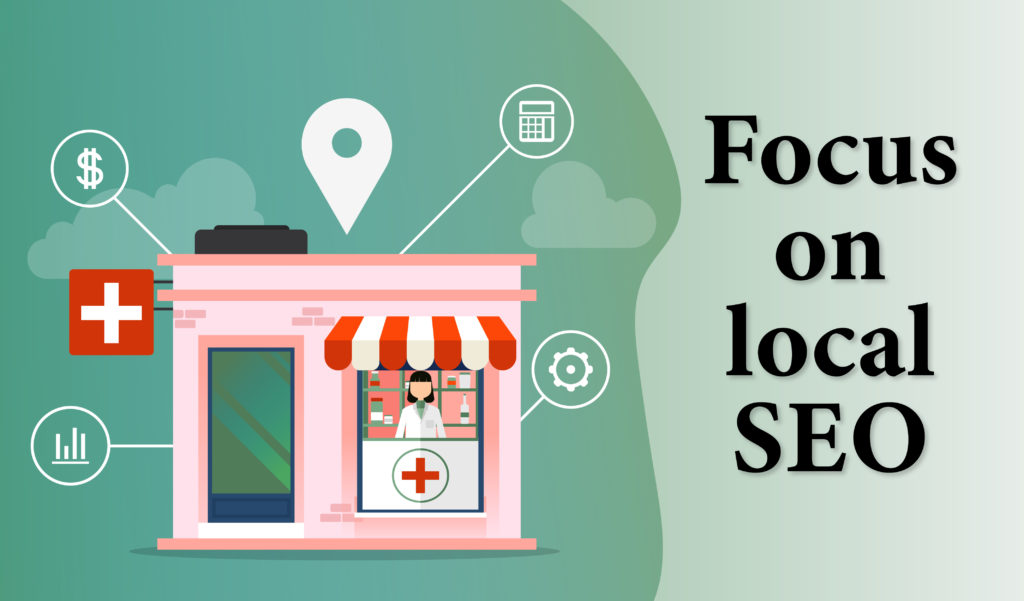 Your healthcare business will not show up automatically when your potential customers perform a search, increasing its visibility is a must and SEO can help you with that. Generally, there are two types of SEO as general and local, you can probably focus on both. But as people generally prefer to visit the healthcare providers physically, we as a healthcare digital marketing agency in Jacksonville would highly recommend you to go with local SEO. It basically involves targeting the search queries that are specific to your area. For example, suppose that you are a healthcare provider in Jacksonville, then you target the potential search query such as "Jacksonville healthcare provider" as your primary keyword.
Also, ensure to create a Google My Business profile and optimize it properly with the correct information to help Google know that where you exactly are. Also, make sure that your blogs and web content are properly optimized for local SEO. Above all these, it is also important to prioritize snippets that stand out for local SEO.
3. Optimize your website for a better user experience
Though you build a website to promote your services and products, people usually and most probably just visit your website in order to find information quickly and a good user experience can help you with that. It sets a paradigm that you care about your patients and customer service.
If you wish to evaluate your website's user experience, you can consider the following things.
Is your website mobile-friendly?
As most of the searches are conducted on a mobile device, optimizing your website for mobile phones is a must. make sure that it has fonts and font sizes easily scannable on mobile devices which don't need to be optimized. Also, ensure that your website should also be adjusted automatically on different browsers and devices to be easily accessed from anywhere.
How and from where users came to your website?
Conduct an audit on how patients are landing on your website and on which page do they land when they arrive at your website.
How quickly does your website load?
Check the speed of your website and if it does not between two to three seconds, make sure to optimize the large images and assets in order to reduce the long loading times of your site. If the loading time is too much then your patients will simply leave your website and also go for your competitors.
4. Add a human touch to your content
Whenever people visit your blogs or articles, they should always feel like they are talking to an expert while reading them. Hence, make sure that the tone of your content is direct and comes across as helpful, approachable, and honest. In other words, make sure that your content is not formal but warm and friendly.
Here are some tips to infuse some personality into your healthcare content:
Add more visuals to your content. It is the best way to grab the attention of your readers because pictures basically add colors and life to your words and the content easier and pleasurable to read.
Also, try to include some humor in your article so that the readers will read along and want more.
Show that you care about your users, understand them, and can want to help them as well through your content.
Considering all these points can help you make your readers stay longer on your website and increase your 5 % retention rate which will ultimately help you boost your profits from anywhere between 25 to 95 percent.
5. Leverage the power of social media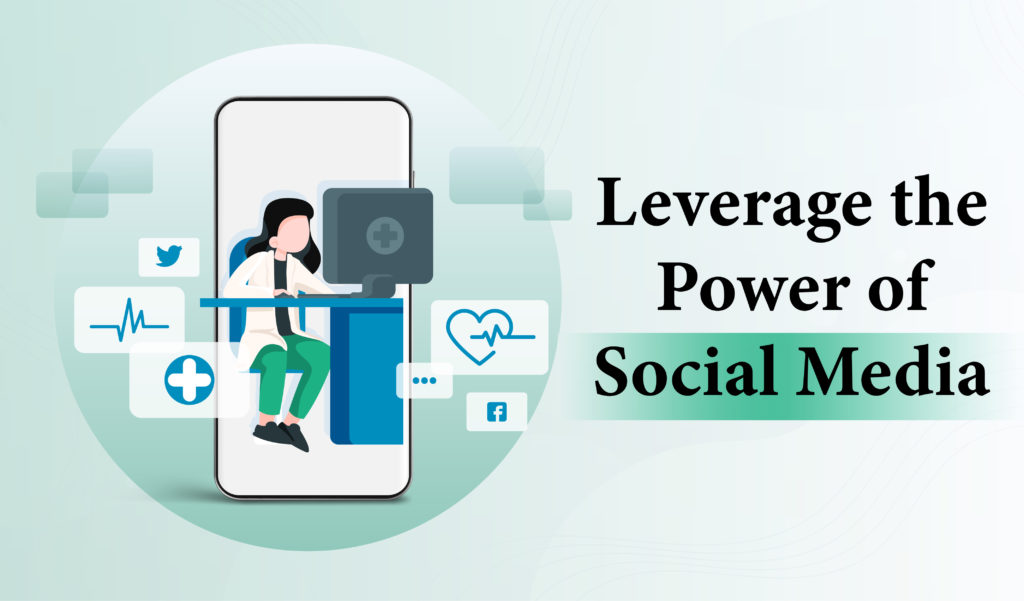 Social media marketing is a great way to reach your ideal patient base. It helps you share your content effectively and is a great contributor to driving traffic to your healthcare website as well as search engine rankings.
You can post anything such as updates of your hospital, some tips about how to take good care of your health, or short reminders such as drink enough water every day. Content introducing some short but sweet treatments that can be easily retweeted to family members. These messages feel more helpful to people and they can rely more on you. It will also help to build a relationship of trust with your patients since people are more likely to stick with doctors they trust and feel comfortable with.
Moreover, a good social media marketing strategy can greatly help you reach a broad audience as well as also acts as a critical lead generation tool. You can also make use of the available analytics tools that social media platforms provide to make the most of it as well as track your efforts and modify your social media marketing campaigns accordingly for your dental practice.
However, remember that not all social media platforms are the same and cannot be the best fit for your medical marketing practice. Hence make sure to invest time in evaluating all the social media profiles in order to identify the best option for you.
6. Answer health-related questions that your audiences care about
Nowadays, two-third of the people looking for a cure for their health problems usually search online. With your years of experience, you can probably anticipate what questions people are asking and create content addressing solutions for those questions. This will greatly help you grab their attention immediately. Plus, rich content on these key search terms will also help you boost your ranking on the search engine results pages. Start determining the topics your target audience is most worried about and specifically answer those questions depending on the type of service you offer and the resources you have. Along with the most common questions related to the symptoms of a specific disorder or disease, its severity, treatment, and tips, you can also focus on the thoughts of a different group of people. For example, people with kids are always worried about their children's safety and health. You can provide them with content on how to get children to eat a certain food or how to strengthen their immunity. All you need to do is just look at your target audience and formulate answers that offer them valuable solution.
7. Invest in pay-per-click ads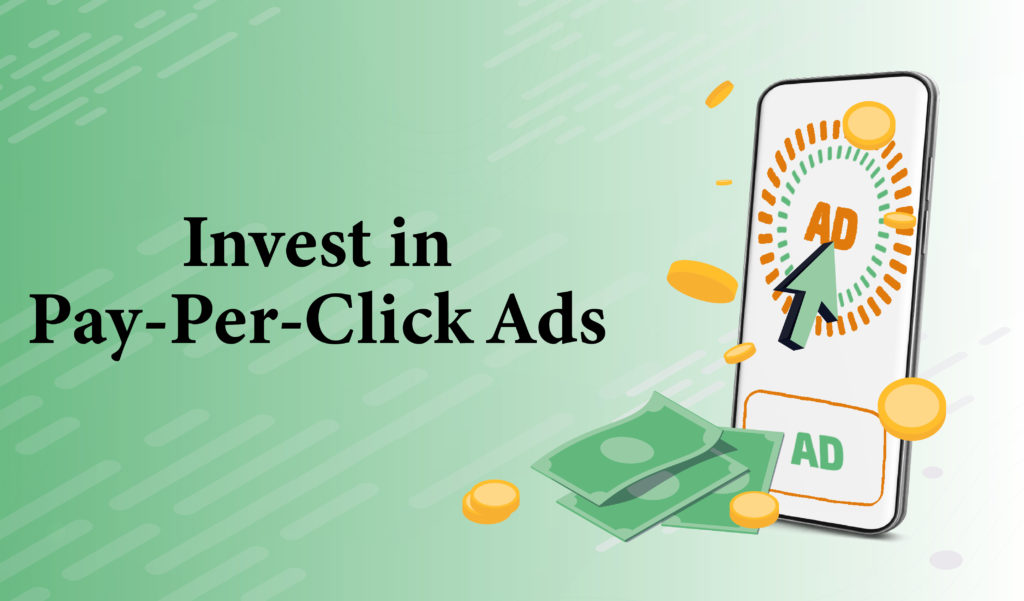 SEO is a lengthy process and it will take time to see a significant ranking change for your keywords. Here Pay Per Click ads can help you get instant results. Google ads are the most common platform for it, but even social platforms like Facebook have PPC programs. Both these advertising platforms allow you to customize your ad and reach the exact potential patient base. You can also get great insights into the success of the advertising program with specific tracking and analytics. This will allow you to modify your ads and improve the data that has been received.
However, make sure that your ads are eye-capturing and interactive to encourage potential patients to engage with you. Thus making it easy to capture their data and convert leads.
These ads will not only help you to drive in new leads but also converts new patients, grow your revenue, and increase your overall practice.
8. Start creating videos
Video marketing is the most powerful and engaging way to connect with your potential customers. Because it receives substantially higher engagement rates than any other type of marketing. Video Marketing will help you easily market yourself and reach your potential patients, thus giving you another avenue for search growth for your practice to pursue.
One of the best and the largest platform to promote your practice in a video format is Youtube. You can create video content specifically talking about the medical conditions and your treatment approach towards it and build a trustworthy relationship with your patients even before they walk through your door.
However, if you come to a point where you struggle to come up with topics, then we as a Healthcare Internet Marketing Agency in Jacksonville will recommend you to start with your patient's FAQs. As a physician, you must already be asked many questions per month by your patients. Just note them down, and start creating interactive videos on them. We can guarantee you that this technique will quickly give you topics for your next six months.
People usually find videos to be most interactive and share them the most, so we will highly recommend you to get on the video training as a part of your medical marketing practice.
9. Make use of email marketing
Email marketing is the most effective internet marketing technique as well as a great way to retarget your patients who have expressed their interest in a particular procedure or treatment. You can build a good bond with your customers by sending them emails that educate them about the health problems, some special healthcare tips blogs, and the best treatments available. You can also share the new promotions and latest practice news through your emails.
To begin with, start building your email list by encouraging your patients to sign up for the newsletter. Even with a newsletter, you can keep your practice in front of your patients by sharing monthly content related to your medical practice. Offering giveaways is another great way to leverage emails as a part of your medical marketing strategy.
Once, you have your email list, you can segment your patients according to their needs, interests, and preferences in order to ensure that you send the right message to the right people and at the right time and create an effective email marketing campaign. Now, you can begin sending your emails. However, make sure that you personalize them in order to increase your open rate, click-through rate, and ultimately the revenue.
Now as you know what are the best healthcare digital marketing practices, take a good look at each of them and start formulating a plan either to implement or update these tactics. Doing so will greatly surprise you with the number of new patients you get.
However, as we have already mentioned in many of our blogs that testing and retesting is crucial whenever you add a new campaign, make sure that you do it and correctly optimize all the aspects of your campaign in order to increase the chances of your success.