9 Ways to Increase the User Engagement On Your Website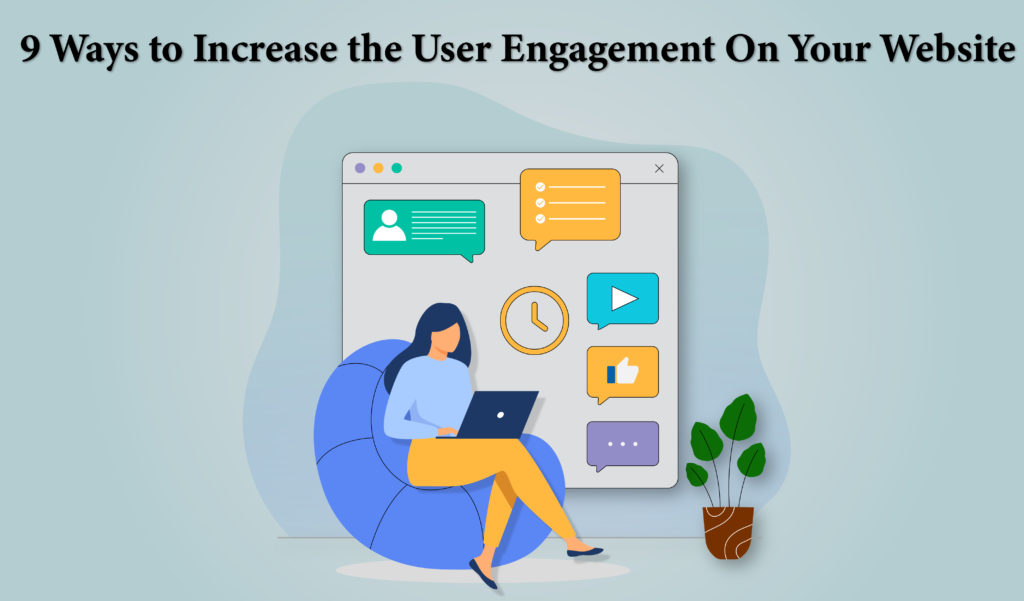 Having a website has become a necessity for every business today. However, developing it is not that easy. You need to take a lot of effort as well as consider various factors while building your website. One of these factors is how your website will engage your users. This is the most important aspect to the success of your company mostly because the visitors you engage are more likely to purchase your services or products, recommend them to others as well as stick around you for longer.
Hence, in this article, we have listed down several techniques that will help you set out to create a successful website by increasing user engagement. But before that let us first discover why does user engagement matters so much?
Importance of user engagement
User engagement basically refers to how interested users are in your website and its content. Simply, we can say that it is a way through which a company creates a relationship with its users to foster brand loyalty, awareness, and boost sales.
Speaking about why you need to engage your customers, then you need to consider this data that states a totally engaged customer is can bring as much as 23% more revenue than the customer who feels less connected with that same company. This ultimately means, more user engagement brings you more profits and you surely want that, right?
Apart from making more money, user engagement will also help you establish trust and loyalty. This will eventually help make your repeat customers. Plus, a loyal customer will not only repeat buying from your brand but also spread the word of your business through social sharing as well as refer your business to others as well.
Here are some benefits that emphasize the importance of customer engagement:
You understand, what your customers need and what they expect expectation.
You can discover factors that encourage customer involvement.
You will also identify the risks associated and take measures to prevent them to avoid a decline in your customers.
You can enhance the brand loyalty and reputation of your company.
You will also acquire new customers through word-of-mouth marketing from already engaged customers.
Best ways to improve your user engagement
Let us take a look at some great ways that will help you grow your user engagement drastically and thus help you take your business to the next best level. Here are some:
1. Create a unique and useful content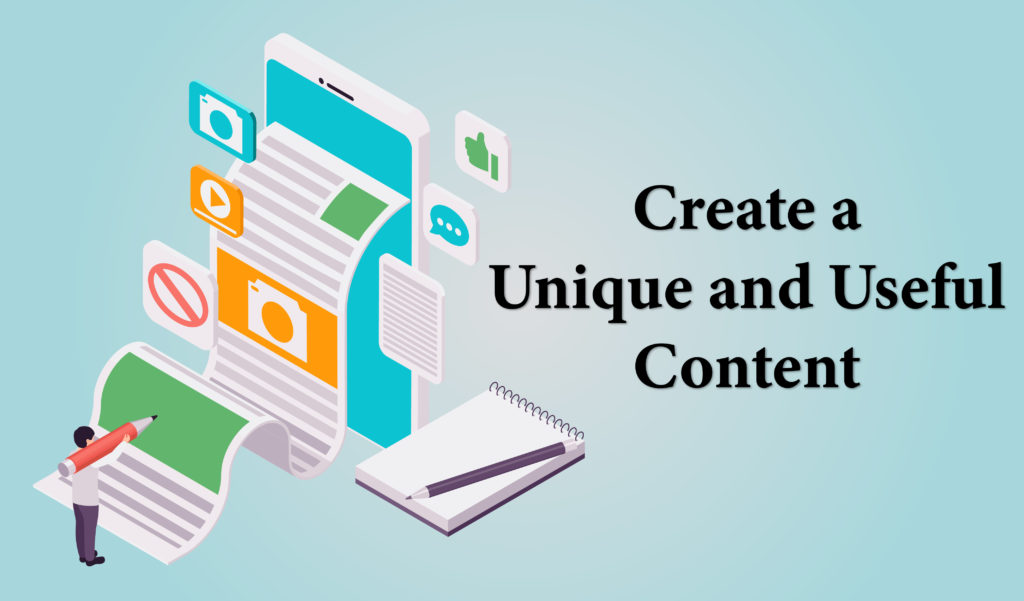 When you aim to increase your user engagement, the first aspect that you need to consider is your content. Valuable, informative, and insightful content on your website will greatly help you to get through to your users.
There are multiple types of content that you can use to boost your user engagement but the most common approach is having a blog on your website. Because it is seen that businesses that have included blogs on their website have got 126% more leads than businesses that don't. You can post content on various helpful topics that include how-to guides, tips and strategies, tutorials, and timely pieces relevant to your business.
Well, talking about the content, just keep in mind that content is not only limited to textual content, it also includes images and videos that you can use on your website.
2. Improve your site's speed
Nowadays, people usually want to seek what they want in the quickest time possible. Even a one-second delay can annoy or frustrate them and they just click away from your website in no time. Hence, optimizing the speed of your website is the most crucial thing as well as the most essential part of user experience, especially when you want to improve your engagement rate. Hence, make sure that your website loads as quickly as possible. Usually, it's ideal to load it within 2 minutes.
You can check your website speed in speed testing tools such as Google PageSpeed Insights and GTmetrix. Here, you will get a clear idea of where your website speed stands and if you find it to be running a little slow, you can fix the issues and boost your speed. There are multiple ways that can help you speed up your website and some of them include optimizing the images, minifying CSS, JavaScript, and HTML, reducing redirects, improving server response time, using GZIP compression, etc. Plus, you will also need to upgrade your hosting plan in order to handle the increased traffic.
3. Improve the navigation of your website
A confusing website usually annoys the user and does not take him/her where he or she wants to land. This basically hampers the user experience. The basic rule here is to provide a website where when the visitor lands can easily get what he wants and reach where he wants to reach. Hence, our Web Design Jacksonville experts will always recommend including an all-encompassing navigation tab across all your pages. In fact, make sure that your navigation tab provides access to significant pages of your website. (Tip: Place it in the top left corner of your website as it receives the most attention).
It will also be a great idea to include a search tab on every page of your website to uplift your website's visibility. This will enable your users to find anything they wish to with ease. Plus, it is important because according to the data 30% of the website visitors make use of search tabs that make predictions and recall previous searches.
4. Interact with your audience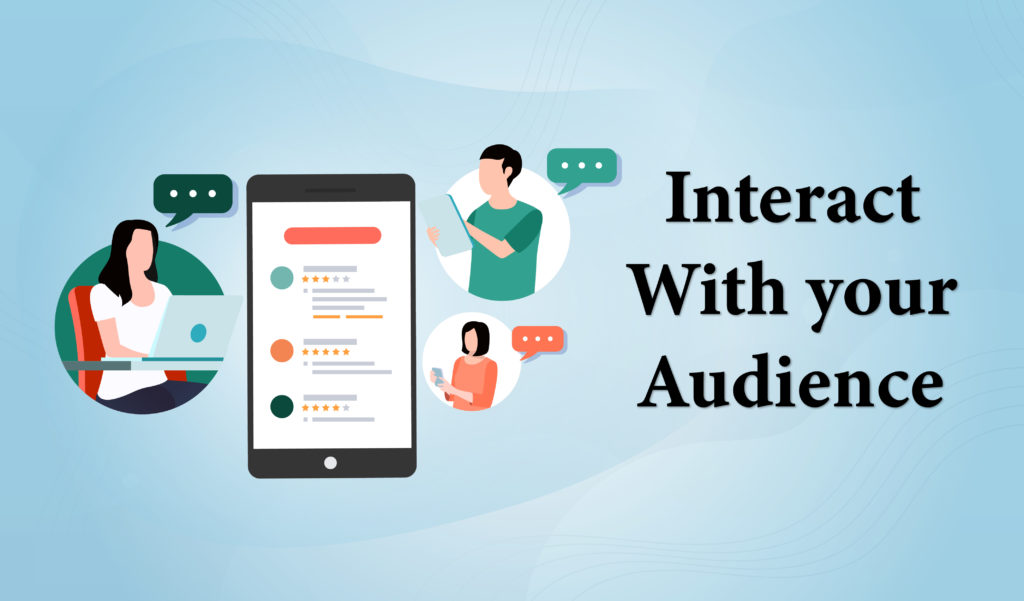 Practicing interacting with your audience is one of the ways to build a strong relationship with your audience. Hence, you should make sure that you invest some time and take some effort in reaching out to your audience across various channels. Make sure to respond to their inquiries as well as address their comments.
Responding to each and every comment, especially the negative one with humbleness, shows that your care about customers, and that perspective will help you to attract more customers to your brand as compared to the brand that does not. Plus, responding to your customer queries and comments will make them feel more attached to your brand.
5. Add social media plugins
Social media is another great way to engage with your users. it is one of the best and most effective platforms for modern-day marketing. It is in fact, a great place to help you interact with your audience. Hence, our Web Design Jacksonville experts will always recommend you to make use of social media plugins on your website which will enable your audience to share your content with their networks. This will thus allow you to engage with not only your audience but with their connections too. Keeping this in mind, make sure that the content you create is worth sharing and compelling to your users. If you can pull this off, you can easily boost your ability to engage with your audience.
6. Create a visually appealing web design
A visually appealing web design is a must in today's world. A good quality design is an instant and direct indicator of high quality. It can play an essential role in motivating a user to stay on your website for longer and even explore it more.
Additionally, it is crucial that your web design protrude your company's image as well as your branding strategy. This allows you to help your users get a feel of what your company is about from the moment they land on your website. One best way to do this is by including your logo colors as your website's theme color. It is also recommended to use a minimalist approach while designing your website because sometimes less is always more. This will allow your visitors to focus on the important things rather than getting overwhelmed with a crowded website. Plus, it will help you to display your website in a proper manner so that the visitors understand your website and you can drive them to your goal.
If you are an online store or a product-based company our web design experts will suggest you categorize them and tuck them in a proper manner so that users can easily pick the product of their choice.
7. Make sure that your site is responsive
With the rise in the number of mobile phone users, we can basically see that most people access the internet through their mobile. In fact, it is found that as many as 31 million people just rely on their mobile phones to access the internet. A great number, right? Hence, optimizing your websites for mobile devices is crucial to reach that large audience. Or else, you will be losing out on your potential customers as well as the revenue generated through them. Moreover, even search engines are putting a lot of focus on mobile websites. Hence, optimizing your website for mobile devices is a must to allow your user's use your website seamlessly for their intended purpose.
Here are some tips that will help you make your website mobile-friendly according to the Website Design Company.
Make use of large and spacious fonts so that the content is easily readable on small mobile screens.
Choose a neutral background color so that it will not overwhelm the text or the visitor's eyes.
Bold your headings so that you can clearly break up the sections of the text and make them understandable.
Make sure that your words are easily understood by your users.
Use images appropriately.
Follow the thumb rule. Make sure that your buttons, call-to-actions, etc. are large enough to be easily clicked by the thumb.
It is also suggested that these websites should include all the functionalities of the desktop website.
8. Include a chatbox on your website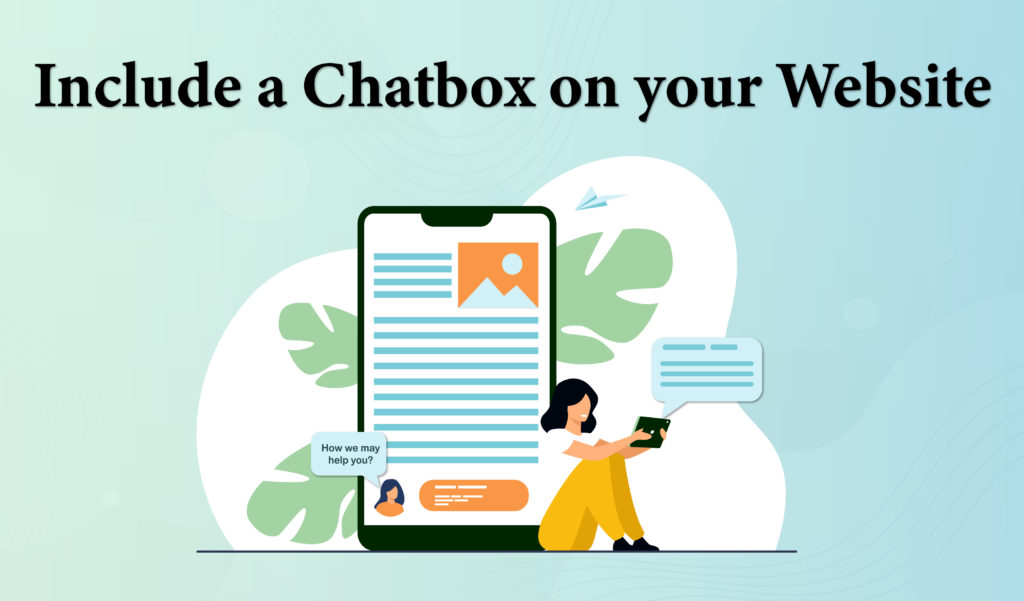 As we are attempting to boost user engagement on the website, we cannot ignore the chatbox. They are usually placed at the bottom-right corner of the website and are a great way to grab your visitor's attention and start a conversation. Chat boxes allow users to send messages and enquire about their queries immediately. This is an amazing functionality and a good tactic you can use to improve your user engagement. It will help you open up an avenue to communicate with your users, especially the ones that look for a quick response.
If you think that it may be hard to have a 24/7 team for the live chat, you can also consider the use of chatbots. These will help you to support the basic inquiries and functionalities when you or your team is not present. Lastly, make sure that the chatbox is clearly visible but not intrusive.
9. Display customer reviews
Before starting a conversation or making a purchase usually many users prefer to read reviews. Including them on your website can greatly help you keep your users engaged. In fact, with some positive reviews, they will also get motivated to make a purchase.
Moreover, you get additional content for your site without any effort. They also help you gain credibility and place your business as the trustworthy ones in the industry.
You can use several plugins on your WordPress website to incorporate reviews and some of the most popular are WP Product Review and WP Customer Reviews. Allowing your customers to leave their reviews on your site will also help you make your customers feel more attached and invested in your brand.
Conclusion:
Investing in user engagement is a great way to stick out with more businesses moving online. It will help you build stronger customer-brand relationships and generate leads faster and we hope that this article will greatly help you build a good user-engagement strategy and accomplish its great benefits. Here is a quick review of strategies that we learned in this blog to boost your website's user engagement.
create useful and impactful content
to improve your site's speed.
improve the navigation of your website.
interact with your audience.
add social media plugins.
create a visually appealing web design.
make sure that your website is responsive.
include a chatbox and
display your customer reviews.