A Complete Guide to Guest Blogging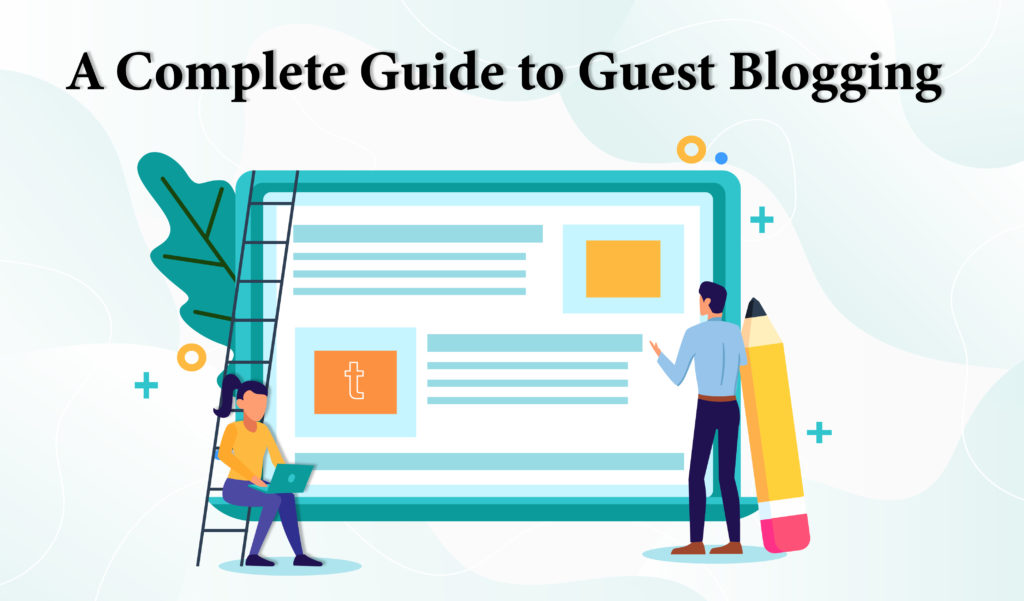 Have you ever considered guest posting as a part of your digital content marketing strategy? If not yet, then you should start it now as it is one of the most effective ways to promote your business. It can bring you many benefits when done appropriately. Usually, most people use this technique for building links to their website to seek a higher position on the search engine results page. But it is also an amazing strategy to promote your content.
However, if you don't know where to begin, this is the guide that will help you. Here, we as a Digital Marketing Agency Jacksonville have covered everything about guest posting. You will learn about things such as what is guest posting, how to execute it, and what are its benefits. So let's begin.
What is guest posting?
If you are just beginning with this strategy and are new to this term, then know that guest posting just refers to publishing content on other websites in your niche. Here the idea is to provide content to the sites that do not belong to you and gain a link back to your website as you are promoting it for free as well as support your marketing and PR initiatives. Just make sure that the content is awesome, insightful, and actionable as well as published on relevant and high-authority sites in your niche.
Here are a few formats for guest posting that are highly popular across industries and guest post-editors will really love to publish.
How-to guides: This type of content is most popular because people usually have many queries and they keep searching about how to solve their problems.
Listicles: They are also one of the most popular types of content, in fact, more than how-to guides because they contain many points in a properly enlisted form.
Case study: This is another great guest post type as you showcase your work and abilities more efficiently here.
Now, if you have understood what guest posting is, let us discover some simple steps to help you be on your way to becoming a great guest blogger.
How to execute a Guest posting strategy successfully?
Guest posting is usually very popular. However, to get started you need a streamlined process. Below our Digital Marketing Jacksonville experts have listed down some essential steps that will help to apply this process in any niche. They include:
1. Ensure that your own website is in order.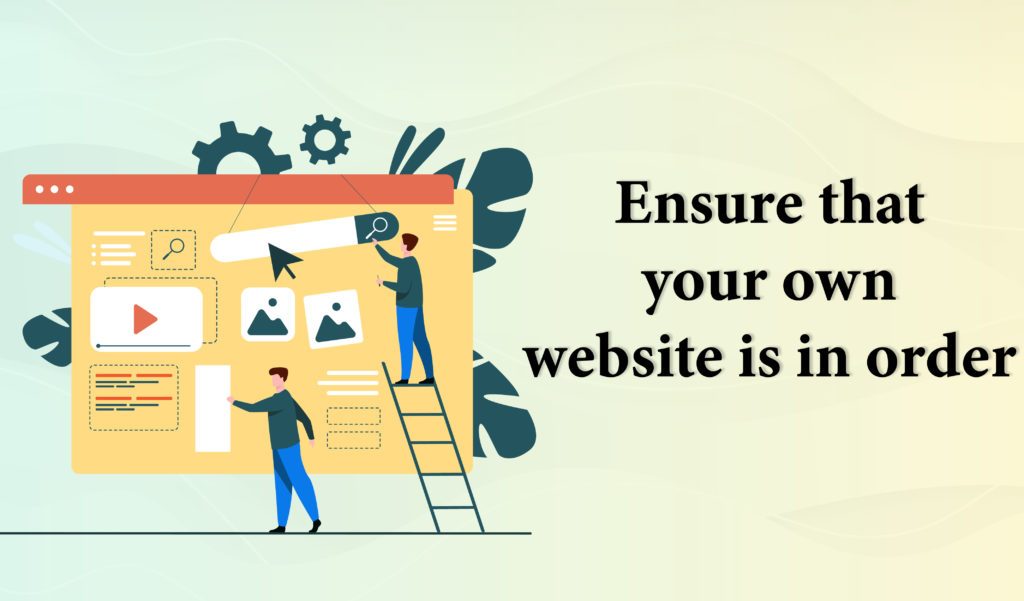 Guest posting is a great way to drive more traffic to your website. However, writing a highly efficient article or blog will not matter if your website is not appealing. It will in fact increase your bounce rate as users will immediately leave your site. Hence, it is crucial to ensure that your website is engaging to users before driving any traffic to it with guest posting. In order to do that take a look at the following points.
Make sure that every page of your website is user-friendly, visually appealing, and professional.
Write highly engaging web content as well as article as your website is a reflection of your business and guest post publishers will thoroughly vet your website, especially the articles when you pitch them your ideas.
Be sure to clear all the dead and broken links, and clean up any clutter.
Write a good and comprehensive "about us" and lay out everything about your expertise and experience in it as prospective clients appreciate it the most.
Boost the speed of your website and make sure that it loads within 2 or 3 seconds.
2. Determine your goals
After ensuring that your website is highly efficient and functional, you need to determine your goals. A smart guest posting strategy always starts with outlining goals and understanding what you want to achieve from your work. This helps you to create a clear road map in order to reach there. There are multiple goals that you can achieve through guest posting. Some of them include increasing brand awareness, introducing products and services, helping people to understand how your service or product can solve their problem, improving your visibility on social media, boosting your SEO efforts, building industry authority, and increasing traffic or leads. You can set any goal according to your business needs.
Determining and setting your goal will make it easier for you to identify the best guest blogging opportunities and prioritize the sites that will take you closer to your goal and thus accomplish it. Let us consider an example in order to understand this. Suppose, that you wish to boost the traffic on your website, then investing time in guest posting on a website with low traffic will not make any sense, neither you would want to do so. However, such a site can be greatly helpful in case you want to build industry authority.
3. Research
Research is the next crucial step when you are getting ready to guest blog the first thing and have determined what you need to accomplish. There are many ways to find your guest posting opportunities and some of the best practices are:
Look for sites that interest your audience
The first step here is to understand your audience. You can visit relevant blogs, check out forums, and take a look at some Q&A sites. These are great ways to see what problems or challenges do they face, what they need, and what are their pain points. Once you know your goal and audience, you can use a buyer persona template to create a profile of your ideal audience.
There are even some tools that will help you narrow down the potential guest posting sites by entering one of the sites that you know your audience uses. These tools also provide you data like the percentage of the audience interested in your category, and topics within that category.
Approach the search engines
Search engines, especially Google are one of the best places to visit when you start looking for guest posting opportunities. You just need to enter the topic that you are interested in writing about then include the required keywords. For example, [your topic] guest blog, [your topic] guest article, [your topic] guest post, [your topic] become a contributor, [your topic] writes for us, etc.
Most of the time, the search engines will not be able to cut it. Hence, you will need some tools like best of the Web blogs. This is actually a blog search engine where you can get a list of various sites in multiple industries that are hard to find on Google. then you can start analyzing each site and figure out whether it is worth your time or not.
Find where competitors post
Figuring out what sites are already linked to your competitors is another great way to find guest posting sites. Here, the idea is quite simple- if the is already links to your competitor then there are high chances that it will link to your website as well. To figure out your competitor's backlinks, you can use a tool like Alexa's competitor backlink checker. Here you just need to enter your competitor's link and it will provide you a list of sites that are already linking to your competitor's site. This will not only help you to gain a list of guest posting sites but also check what type of content these sites prefer to link to.
4. Qualify the guest posting sites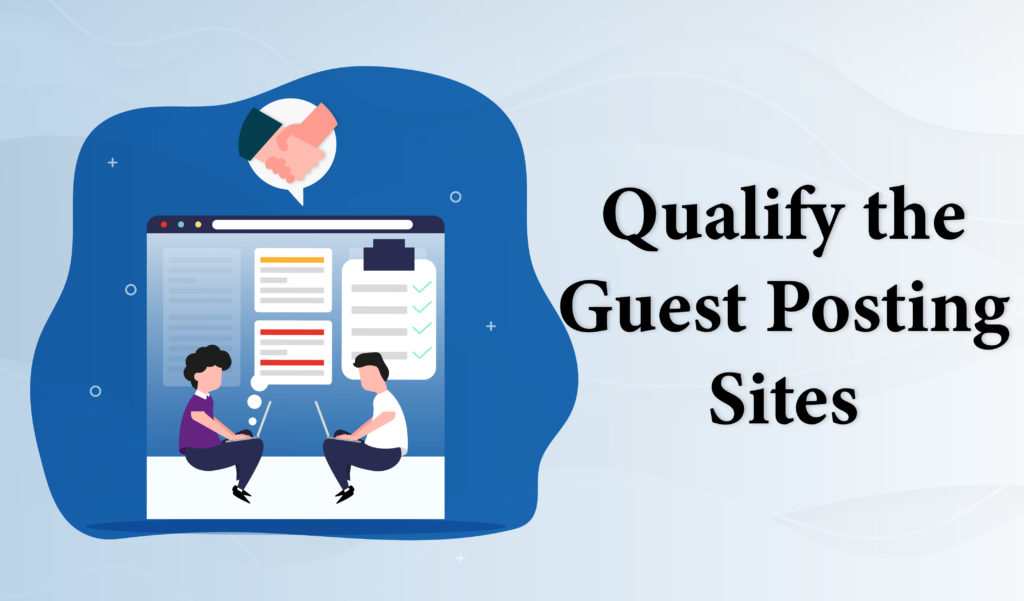 Now as you may have a list of multiple sites, you need to qualify them. Look which of these sites is a good fit for your strategy and most importantly your goals. To do this start by setting criteria that align with your goals. Qualify the sites that have the target audience you want to reach in a good amount, which drives a certain amount of traffic and has a strong authority in search. As already discussed above Alexa's site overview tool will be great for this. Here you can enter up to the top 10 sites and compare their performance and popularity. This will greatly help you to identify the best guest posting opportunities and group them out.
5. Start forming a connection with the site owners
Forming a connection is always a good idea according to Digital Marketing Jacksonville experts before pitching your guest post. Because most of the site owners are just too tired of various pitches and some may not even see the mail. Plus, they only prefer to take content from the people they already know, trust, and like. Here are some expert tips from our Digital Marketing experts to become one of them,
Understand their site and the type of content they prefer to publish by following them on Twitter or subscribing to their site in Feedly.
Check out their top-performing or featured content.
Connect with them on social media and share their content by tagging them.
Sign up for their email marketing newsletter, respond to their emails, and comment on their blogs.
Conclusively, try to build a genuine relationship with the site owner.
6. Develop blog ideas to pitch
Once, you know which sites to post and what matters the most to the site owners, you need a topic to pitch. A tool like Buzzsumo will be of great help to help you find the content that is already popular on the site that you are planning to pitch. It will not only help you help get topics that are likely to be popular but also stop you from annoying the site owner by pitching the idea that they have already posted.
Also, ensure to read any guidelines for pitching or writing, if you find the site has one. Or else, your pitch might just get rejected even before reading.
7. Build A Pitch
Here comes the most important step. You surely want your blog to get published on other sites and a good pitch is the only way. Here are some tips that can help you craft a winning pitch.
Keep your pitch short and to the point, because site owners basically get many pitches, so make sure that you don't waste their time.
Personalize it by using their name.
Make sure to include a post title. You can include it in the email subject line as well as a secondary heading within the email body.
Describe your post in a couple of sentences or few bullet points.
Talk about how it (your post) will help readers their viewers.
Finally, make sure to include a statement that states why you are the right person to post.
8. Write compelling content worth publishing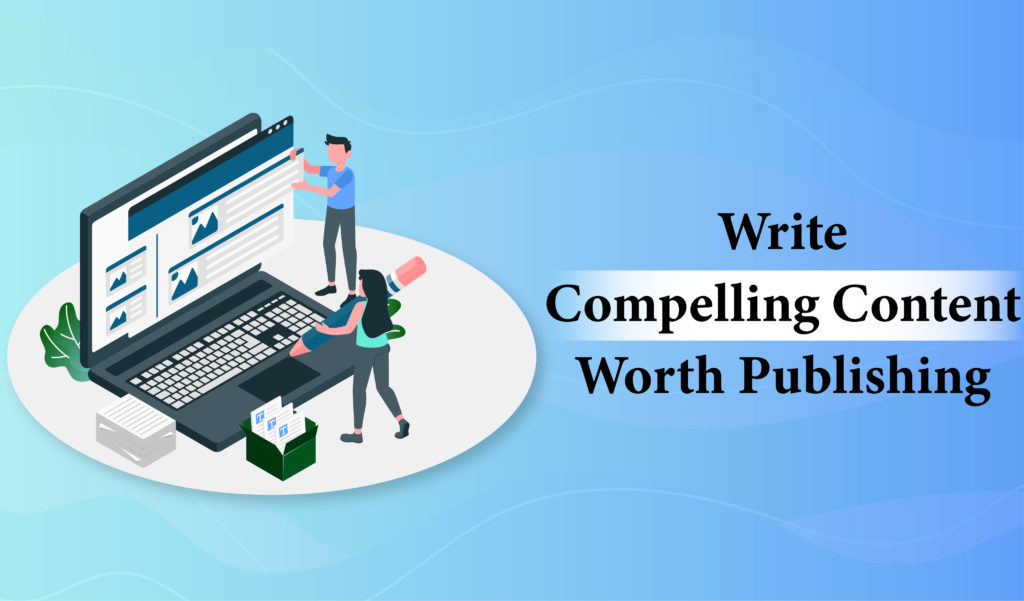 If your pitch is accepted, make sure that you write a post so that the publishers will wish to publish it on their site and if it is compelling, they will be more likely to work with you again. Follow these tips to craft unique content.
Start your content with a stellar headline
Research your keywords phrases as it will help you to rank your content well in the search engines and drive more traffic. Site owners basically love this.
Include images in order to make it more attractive and compelling.
Format your post properly to make it readable.
Lastly, make sure to take a follow-up as your work is not over by just submitting a guest post and also track your guest posting results to fully understand what you gain from it and monitor the marketing ROI of your work.
This will help you determine which sites you could continue with and which should be eliminated.
Benefits of Guest Posting
You gain quality traffic to your website.
Guest posting also helps you gain subscribers.
You can build good-quality backlinks with the help of this amazing strategy.
It also helps you build your brand and gain credibility.
You will gain more exposure with guest posting.
Guest posting is a great way and one of the best practices to promote your content as well as build high-quality backlinks. Hence, as our Jacksonville SEO and Digital Marketing Jacksonville professionals will highly recommend you to make the most of it and we hope that this blog will help you to do so. So, what are you waiting for? Just get started right now.