A Complete Guide to Setting Up Your Social Media Business Profiles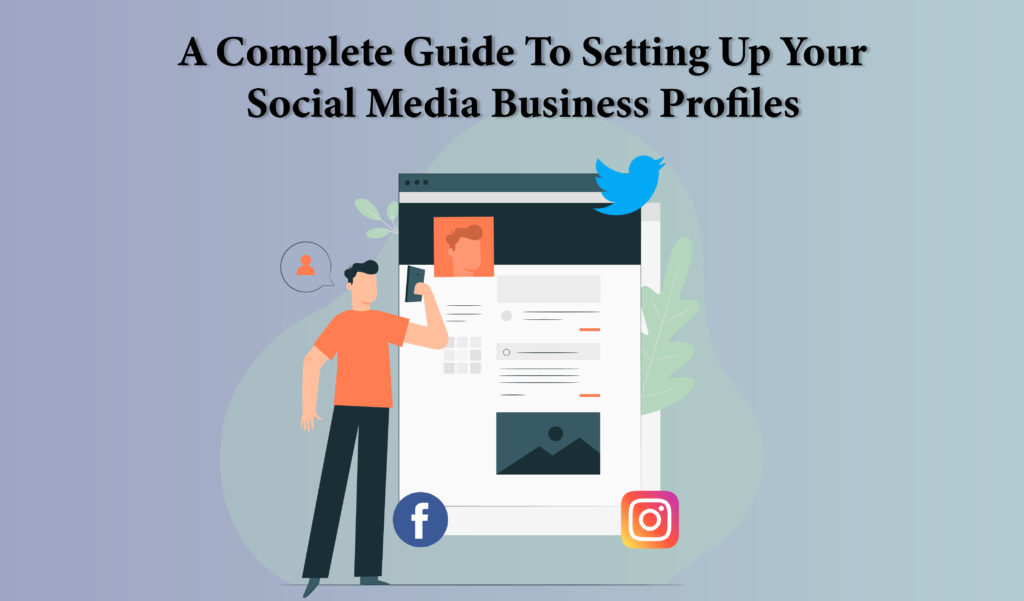 Good social media profiles can help you gain greater online exposure, engage with followers or customers, and boost your online reputation. Consider each of your social media accounts as a landing page for your own brand. Your social media profiles may be someone's first introduction to your brand, and you want that initial impression to pique the visitor's interest in learning more about you. So, let us discover how to create and optimize your profile on each of the social media platform. But before that let us go through the major elements required in each social media platform.
Elements of successful social media profiles:
1. Social media profile display name
Okay, this appears to be very straightforward. Isn't it true that the name that appears on your social media site should simply be your actual name? In most cases, this is correct. However, there are situations when this isn't the case according to social media optimization techniques. A pseudonym can make more sense on networks like Twitter, where you don't have to use your true name
2. Social media username and URL:
Your username is often distinct from your display name on most social networks, and it's included in your URL. You won't be able to modify your username in most cases, so choose wisely. Finally, try to keep your username consistent across platforms, even if it isn't always practicable. It's always advisable to just use your real name if at all possible. If you're the face of your company, the company name may be more appropriate. Brian Dean's Twitter handle is @Backlinko, not @briandean, because it is the name of his company. When this isn't the case, such as when Instagram is @yourname and Twitter is @yourcompany or @yourmiddlename, it can be perplexing.
3. Social media profile picture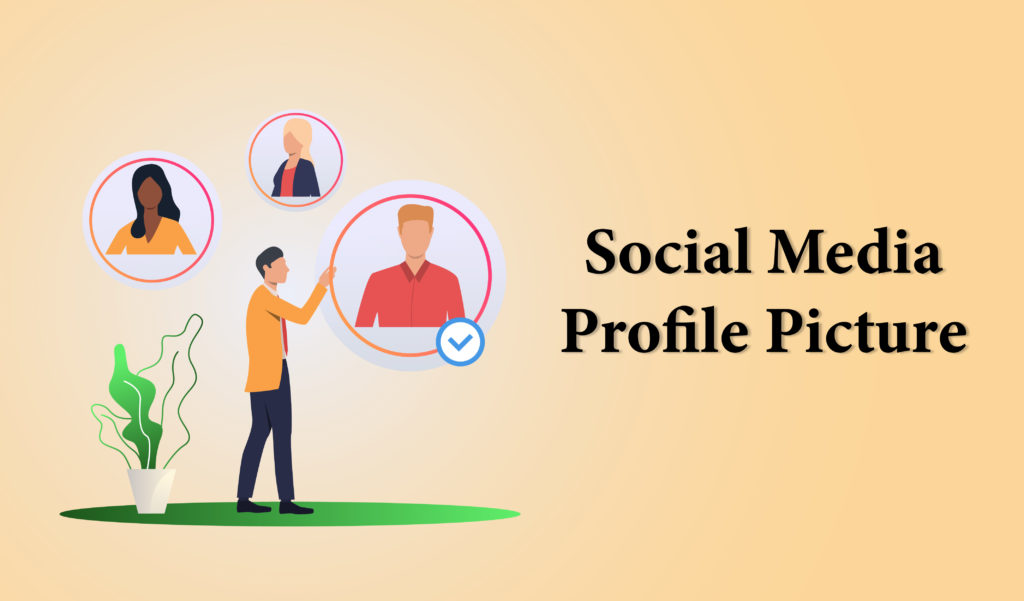 Should you use a logo or a photograph of yourself? If it's for a personal account, a headshot is usually always the best option. What about for a business? It's a difficult decision, but it all comes down to your objectives. Include a headshot of yourself if you manage a small business or are the face of your company. Brian does the same thing on Twitter, even with his company's accounts. This also applies to individuals who are brands in their own right, such as singers, artists, or politicians. Choose the logo if you have a more identifiable brand or if you don't want your firm to be linked with you specifically.
4. Your social media profile link
Social media profile links differ from one social media network to the other, so you can place it your own way. You can, for example, provide a link on the "front page" of your Twitter and LinkedIn pages. Make sure your link is clearly visible to people. Consider creating a specific landing page for your links in order to measure which profiles are driving the most traffic to your site. You can use these pages to provide visitors who found you on Twitter a special discount or to share information that is specific to a network, such as recent blog articles you've written about Facebook.
5. Your social media profile bio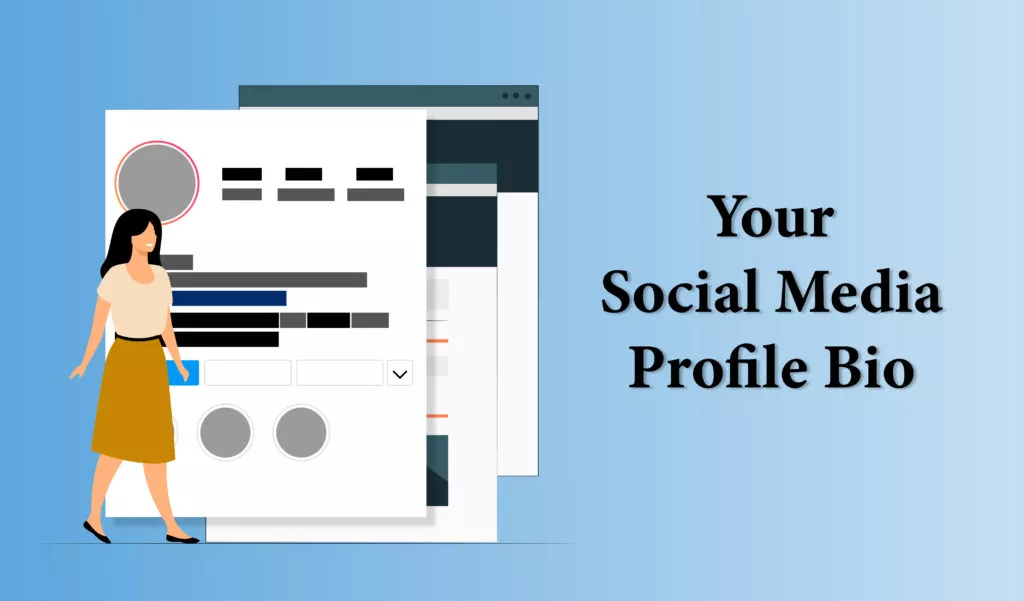 Digital Marketing Agency Jacksonville states that your main social profile bio should usually include a sentence or two about yourself or your business. It is a perfect place to place your keywords and brand message. This is a huge opportunity to make a great first impression and explain what you're all about. Add more than just a simple description of what you've done to make this succeed. Then make sure to provide a brief call to action at the end of your bio. This might be a link to a free report, a request for a call, or even a mission statement that asks, "Will you Join Me?"
6. Your social media profile interests
Some profiles in the internet marketing arena, allow you to include more detailed information about yourself, such as your favorite books, television episodes, and movies. These fields act as an extra source of valuable information and relationships. There isn't a niche that doesn't have at least one or two published novels in it. Add novels, documentaries, and biographies of prominent persons in your sector to these additional categories. This allows you to build a connection with people who encounter your business for the first time and also build credibility.
7. Your social media profile background
Different platforms have different criteria. So never use the same image on every platform. Create a different image according to each platform to place your brand uniquely in front of your audience. This will help you create a brand identity. A nice cover image can go a long way to personalizing your social network. You can also use a video on some platforms, such as Facebook.
8. Your social media promotion
Nothing can beat social media advertisements when it comes to reaching a maximum number of people. However, don't forget to include your social media profile links on your website. Even add an email signature and business card. Also, link your social media profiles with one another. Many platforms provide such an option where you can add links to your other platforms. So, make sure to do it.
9. Privacy settings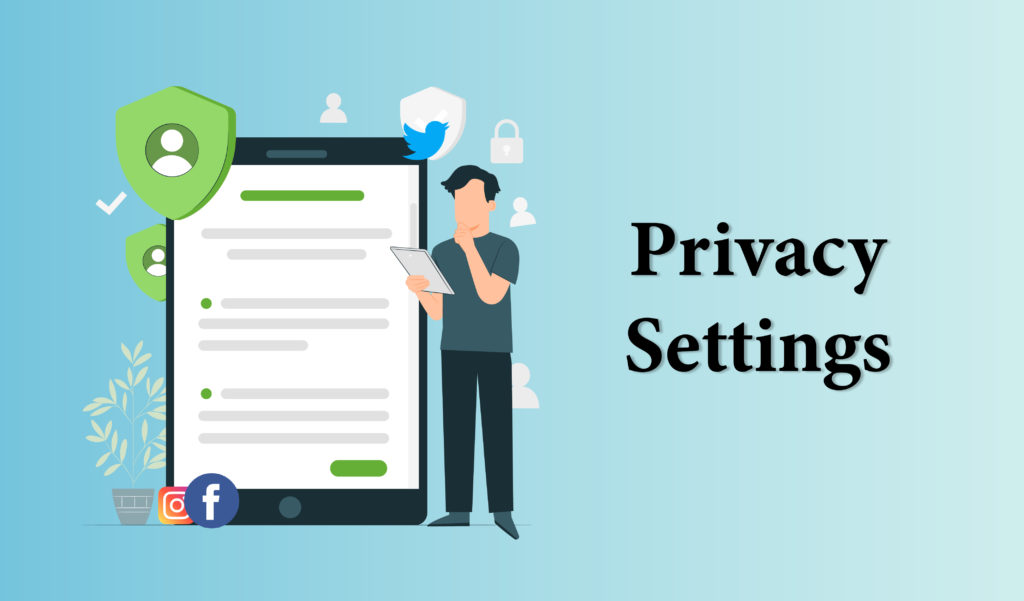 Finally, nothing beats a little healthy advertising of your social media sites to assist more people in finding and connecting with you. Make sure your website, email signature, and business card all have connections to your social media profiles. Also, remember to link your profiles together. Many networks include areas where you can insert links to other networks, and you should take advantage of them wherever possible.
There is much information about how to use social media as your marketing tool. However, understanding how to create and optimize each platform is the first step to it. So, let us discover the same.
Facebook
Setting up Facebook page profile:
Facebook Pages allow you to promote your business. It's important not to mix up your personal and page profiles because it's against Facebook's rules to use your personal profile for business. If you've already made the error of utilizing your personal profile for business, you can rectify the situation by switching to a business page. Then decide on when visitors arrive on your page, what action do you want them to take? Make a CTA (Call to Action). With Facebook's "make an offer" option at the top of your business page, you may build a call to action.
Here's everything you'll need to get your Facebook profile up and running:
Decide the name of the web page
There should be a logo with a resolution of 170 x 170 pixels. According to Facebook, using a PNG instead of a JPG may yield better results.
Add a cover ("Wall"). If feasible, the image should be 820 × 312 pixels, but it must be at least 400 x 150 pixels.
Specify hours of operation and location
State the type of your company
Describe your company in brief
Verify your Facebook page:
Verify your Facebook page to boost your credibility and may be to improve your search rankings. Getting a verification badge for your business page is simple and quick:
While in normal page view, click "Settings."
From the left-hand column, choose "General."
Near the top of the list, select "Get verified."
Enter your phone number, and they'll call or SMS you a code right away.
In the pop-up form, enter your secret code.
If you'd like to learn more about putting up your company profile, Facebook offers a free training course.
Instagram
Setting up Instagram profile:
According to social media marketing Jacksonville experts, make sure your Facebook business page is filled out correctly before you set up Instagram for your company. Because Instagram is owned by Facebook, you build your Instagram business account profile on the same platform. Create a business account profile first, and then convert it to a business page. This is an important step because it allows you to:
Enter your business phone, email, and physical location
Place a "contact" button on your page so customers can reach you
Gain access to your page's Insights
Once, your Instagram business profile is ready, just add an appropriate logo, description of your company in the bio as well as your website link, and then you are all ready to begin posting.
LinkedIn
Setting up your Linked In profile:
LinkedIn is largely a business-to-business network, and it is the most popular social media channel for B2B companies and the second most popular for B2C companies. Your LinkedIn profile contains personal information about you in order for you to network with other companies. You can also build a "business page" and a "showcase page" on LinkedIn.
You may tell people about your brand and add news, updates, and marketing-related stuff on your LinkedIn corporate page. It can also be used to advertise job openings and showcase your company's culture. A LinkedIn showcase page is a place where you can provide topic-specific material and grow a community of interested followers. Select the "Work" tab in the top right corner to establish a LinkedIn company page. The option to "Create a Company Page" is towards the bottom of the list. According to experts at Jacksonville social media service, your personal LinkedIn profile must meet the following conditions, among others, in order to build a company page.
To build a LinkedIn company page, you'll need to comply with the following rules.
It must have at least one non-numeric character and cannot contain more than one hyphen in a row or begin or end with a hyphen.
This must be between 250 and 2,000 characters long, including spaces.
The logo should be 300 × 300 pixels in size.
1536 by 768 pixels is the recommended size for the cover image.
LinkedIn Learning has extra information on how to set up your LinkedIn profile. To access the classes, you'll need a premium subscription, but it might be worth it. It provides a significant number of expert-led tutorials.
Twitter
Setting up a Twitter profile:
You can create numerous accounts on Twitter, so if you already have a personal account, you can create one for your business. Because Twitter profiles are brief and straightforward, consider your phrases carefully and prepare your SEO keywords ahead of time.
Here's What You'll Need to Create a Twitter Profile:
Add your company logo, and the recommended size is 400 x 400 pixels.
The photo for the header should be 1500 × 500 pixels.
@yourcompanyname is the format for the username.
You have 160 characters to describe your business. Consider whether a second URL and/or SEO keywords should be included here.
If your business is of public interest (music, journalism, or business), you might wish to go a step further and get Twitter verified.
Verification establishes your credibility with your audience by demonstrating that you are who you claim you are.
Code of ethics on social media
Proper sourcing
Do not distribute content obtained from an untrustworthy source. Always be wary of the information you come upon.
2. Errors and deletions
If you're editing a previously published post, mention it. Replace the photographs from the original article only if they are misleading.
3. Accountability
Take ownership of the information you distribute. If your content offends someone, apologize.
4. Personal bias
It's not a good idea to change facts to fit your viewpoint; this can be deceptive. Apart from the aforementioned criteria, if your company is in a regulated industry like healthcare or finance, learn about social media compliance for regulated businesses.
It is very important to have an impressionable social media business profile to attract more traffic to your sites. Hopefully, this was informative for you and will help you enhance your social media business profiles.