Advantages of Local SEO for Small Businesses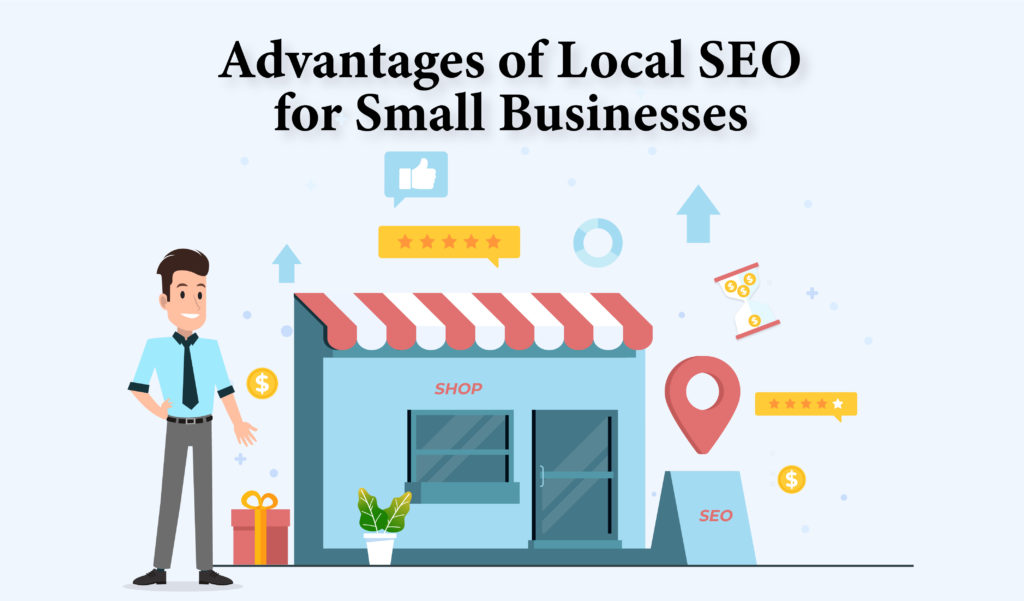 You might be already aware of the advantages that SEO provides you if you are invested in digital marketing. However, with an increase in "near me" searches, focusing on Local SEO has also become crucial for businesses, especially for the ones who serve in a local area. It helps you get discovered by your local audiences and plays a crucial role in generating customers and boosting conversions. But if you choose to skip this step today then you will be missing on a highly valuable market as it is found that almost 97% of people to the internet to learn more about local businesses. Hence, adopting a local SEO strategy is a must nowadays.
If you are not yet convinced to include Local SEO as one of your Internet Marketing strategies, then we as Jacksonville SEO Company will recommend you go through its importance and read the amazing advantages it can provide your business enlisted in this blog. But first, let us discover how it works.
How does Local SEO work?
Local SEO is much like the traditional SEO, you already know. The only difference is that it focuses more on improving your visibility in the local area you serve while regular SEO works towards boosting your rank globally. As we all know that Google strives to produce the best results for a user query and uses its artificial intelligence to crawl, index, rank, and filter out the best results, your position completely relies on the necessary elements on your website that Google prefers. They include location-specific keywords, back-linking to local pages, locally optimized content, etc. relevant to your town, city, or zip code. This thus helps you boost your presence in that particular area and stand out in your community easily as you don't compete with major companies here. Additionally, as local SEO concentrates on gaining preference with a more specific target, you attract a more relevant audience who are most likely to visit your store and make a purchase, ultimately boosting the growth of your business.
Importance of Local SEO
Local SEO is increasingly becoming the most popular driver engagement. This can be one of the biggest reasons, we as an SEO Company in Jacksonville will suggest investing in it. If you are still dubious, then just have a look at the statistics mentioned below that emphasizes its importance.
As much as 97% of people search with local intent.
88% of them are more likely to make a call or visit the business within 24 hours.
15% of consumers have shopped locally online.
While 55% out of the total searches shopped in-store locally.
We think that this data is more than enough to consider local SEO among your marketing strategies. However, let us also take a look at the multiple advantages that local SEO offers your business and ramps up your activity.
Benefits of local SEO
Until now, we already have highlighted many points that have emphasized the importance of local SEO for your small business. Let us still take a closer look at some of its advantages in detail to understand its wonders for your business.
1. You gain more visibility by building citations
When you start optimizing your online presence for local SEO, of the important tasks that you cannot skip is building citations. If you are hearing it for the first time, then let us tell you that citations are basically the online mentions of your business that includes your business name, address, and phone number. This set of data has been basically referred to as NAP where these three alphabets represent the above three aspects respectively. When you build citations on online directories like Yelp or TripAdvisor, you give your business more online visibility. Apart from the directory (the most common source of building online citations), you can also build them on-site like Google and Facebook (Adding your address to your Facebook Page Profile is also a local citation). This also helps you to make your business discoverable to the right people that are searching for similar products or services that your business offers in your targeted local area and at the right time.
2. Local SEO improves your website traffic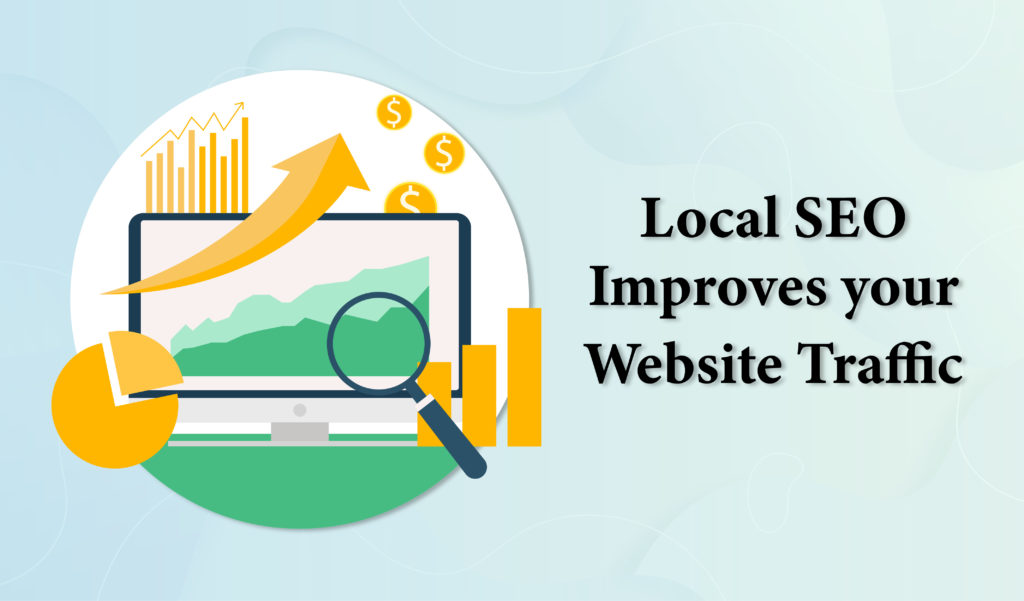 As we discussed in one of the points above that local SEO helps you stand out in your community by not competing with the major companies. However, if you are not taking advantage of this strategy then you will be competing with many companies across the globe where some of them are bigger and harder to conquer. As a result, you may require much time to rank on the first page and get passed over by users who don't have time to scroll to the third page of search results and spot you. However, we are already aware of the fact that most of the users don't go beyond the first page. In fact, many don't even click below the first three or five results on the first page. Hence, boosting your visibility is a must and local SEO can help you with that as discussed in the first point. This will help you have more visitors to your website which means more web traffic.
3. You Can Form Alliances with Nearby Business
Competition is part of capitalism when it comes to running a business. However, with local SEO, you get the opportunity to form alliances with nearby businesses. This is another advantage of local SEO.
There are many businesses that consider cross-promoting their products or services with another company or creating a coordinated marketing campaign in their area. If one such business is in your area and if you are listed locally, they can easily find you. As a result, you will get an opportunity to be more likely to get mentioned in their posts as well as get referrals from their customers looking for products or services like yours.
You can further strengthen these relationships by returning the favor and gain more advantages from them.
4. You Earn More Trust and Reputation
It is no secret that when someone searches for a product or service, he or she goes to the reviews section first and local SEO helps your gain more local reviews. They play a vital role in building the trust and reputation of your business. If someone sees a good number of positive reviews of your business, they will probably think of doing business with you. It is, in fact, found that as much as half of the local shoppers expect to see four-star reviews as a minimum and 85% of people trust online reviews as much as a personal recommendation. Hence, gaining reviews is of utmost importance. Remember that diversity, velocity, and quantity play a major role here. So, you will need to regularly gain new reviews, respond to them quickly, generate reviews with keywords and location, and even reply to negative reviews. The more the reviews, the more visibility you will gain in the local search.
Moreover, even a good ranking will help you build trust among people as it is found that people are more likely to trust the first five to six listings. Once you start ranking higher, people will trust you more.
5. You get a chance to show up in Google's 3-pack with local SEO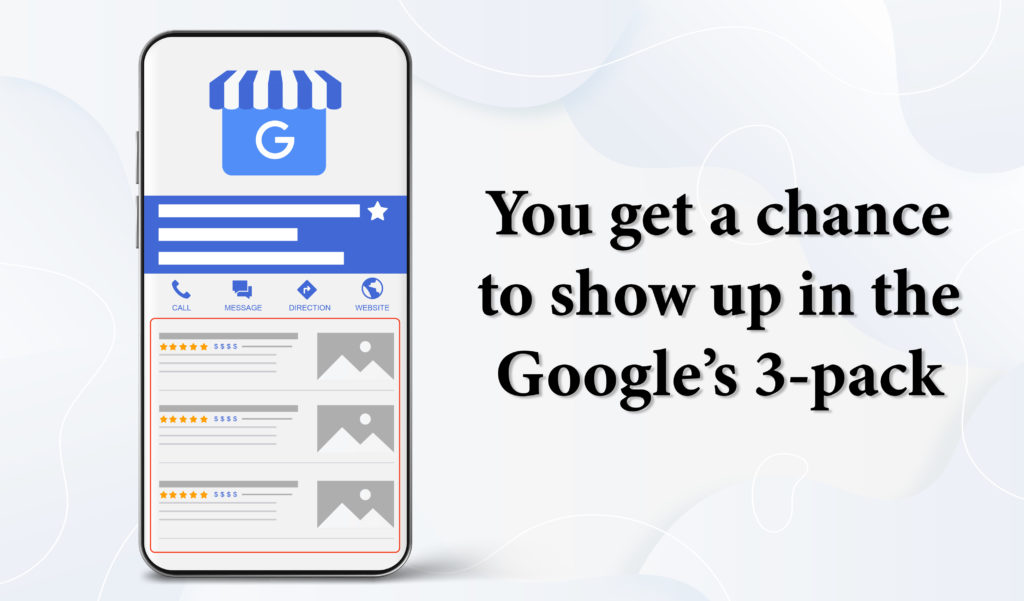 This is another benefit of local SEO. It can greatly increase the likelihood of your business landing in the top 3 results. Google's 3-pack basically refers to the first three listings that are displayed when a user inputs a search query. These 3 listings appear in the top spot in 93% of the local searches as per the local SEO company in Jacksonville.
Previously, Google use to display the top 7 results but now it prefers 3. This change was basically made due to the increasing number of local searches on mobile devices in order to fit results more easily on them. Hence, getting placed in these top 3 results is of utmost importance to gain that mobile traffic. The users will not only see your name but also visit your website, find your contact information, and determine when you are open. In fact, as we learned in our last point that higher visibility helps you build trust, most of them will even visit your store, make a purchase, and give you a sale.
6. You will gain possible repeat customers
Returning customers are the most valuable aspect of your business and local SEO can help you bring more returning customers. See some of your customers might be the people visiting your area from far away. But most of your customers will from the same area. Once, you optimize your online presence for local SEO, you can capture more and more customers from your local area. These are the people who will keep coming back again and again if you provide a positive experience for the first time. They will surely call and visit your store multiple times whenever they need your product or service, thus allowing you to build a long-term business relationship. This will help you to potentially stretch your one sale into multiple sales that too just from a single person. It is also seen that 52% of customers that once made a purchase are more likely to convert again than the new prospects. This probably means an easier sale, in fact, more sales.
7. You stay competitive with the neighboring businesses
Another benefit of local SEO is that it gives you a competitive edge in your local area. When an individual searches for similar products or services that you offer in your local area, your business will show up with all the nearby competitors in the local listing. By optimizing your local SEO properly, you can rank higher than your competitors. Plus, if you offer a better product or service than your competitors, it will be a cherry on top.
However, if you don't use local SEO, you will miss the opportunity to be ranked among the local searches. Even if you have a better product and service that too at an affordable price than your rivals, you will miss out on your potential customers to your competitors.
8. Local SEO helps you boost your sales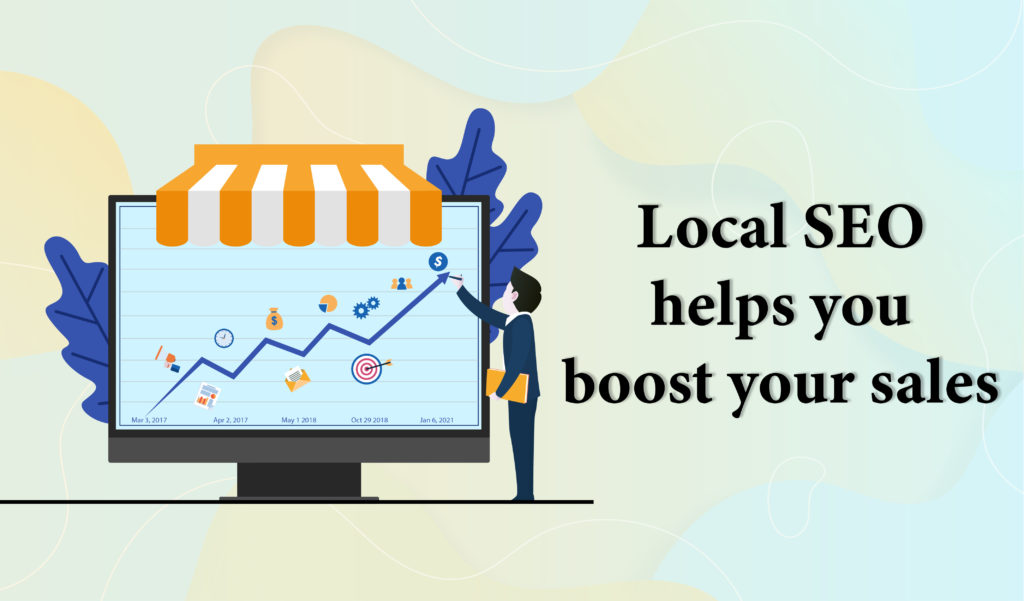 Many people usually go online first to research their products and services for future purchase but local searches are usually performed when they are already ready to buy. This is one of the biggest advantages of local SEO because as already discussed much time above it helps you to target such people who are more likely to make a purchase. In fact, data shows that 24% of people approach the search engine when they are ready to pour some money. This means they have already made their mind to buy something and are most likely to visit their nearby store to make a purchase. If they are among the ones searching for products or services like yours then with local SEO you can easily reach them. Showing up first will absolutely help you to convert that sale.
Additionally, it is also found that 76% of the local mobile searches ended up in an in-person visit on the same day, while 28% of them resulted in a purchase according to research. Hence, local SEO is necessary in case you want to drive customers who are ready to buy and boost your sales.
It is hard to deny the benefits of local SEO to boost the growth of your business and increase your revenue potential, especially if you serve in a local area. It is a great tool for small businesses to not only allow them to be competitive in their area but to be ahead of their rivals. You can effectively stay on the top of all small, medium, or large-sized businesses by using local SEO as one of your internet marketing strategies according to Jacksonville SEO experts. It will greatly help you to generate more visibility, gain more potential customers, build trust, boost your sales, and so much more.
More importantly, it is the fact that local SEO growing rapidly and will only get bigger with time. If you are now convinced to get started with this amazing marketing aspect, then you can also refer to our local SEO checklist.