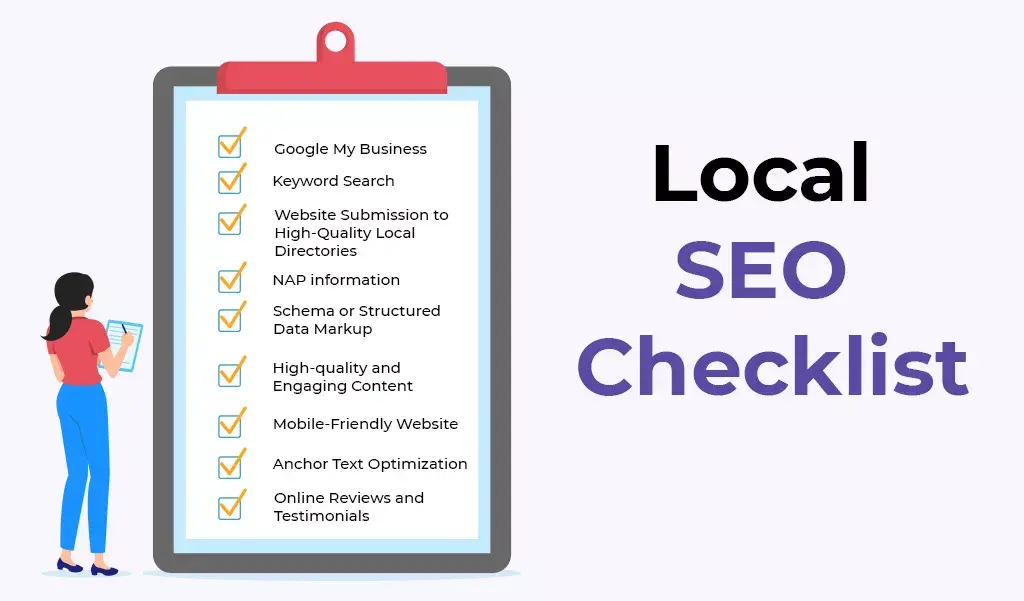 If you are running a small business, then having a local search strategy is incredibly important for you. This is because nowadays customers across all industry types are more likely to search for the best services and products near them.
Additionally, it is a matter of fact that a small business cannot survive without local customers thus making local SEO a necessity more than an option.
Before diving more into its importance, let us first understand what exactly is local SEO. If you have ever heard about SEO, you will know that local SEO has the same aspects.
The only difference is that it aims to optimize your website to rank on the first page for relevant queries related to your specific area, city, or state. So, in general, we can say that local SEO is the process of improving the visibility of businesses in their specific area to reach a geo-specific target audience. Here, marketers mainly place a great emphasis on location-based keywords, ranking factors, and customer testimonials.
Importance of Local SEO
Following are some stats that prove the importance of Local SEO for businesses:
50% of people went to a physical store within one day after conducting a local search on their mobile phone while 18% of searches lead to a sale in one day. Whereas, 34% who conducted their search on devices like computers and tablets did the same.
78% of local-based searches done on a mobile device end in offline purchases.
71% of people said that they confirm the existence of the business by searching for its location before going there for the first time.
1 in 3 searches was conducted on a smartphone just before arriving at a store.
In the year 2017 with 12% of people looking for online business every day almost 97% searched online for local businesses in the whole year.
46% of people conducting Google searches have local intent.
Hence, as a result, many marketers are enhancing their local search campaigns to show up their business in local searches. If you also wish to show up when someone in your location performs a search, then don't miss this opportunity. However, local SEO keeps getting back burner for some reason even if it is on your to-do list. So, to help you get the ball rolling and boost your local search ranking, Jacksonville SEO company has presented a Local SEO checklist so that you can optimize your website for the best results.
Local SEO Checklist
Google My Business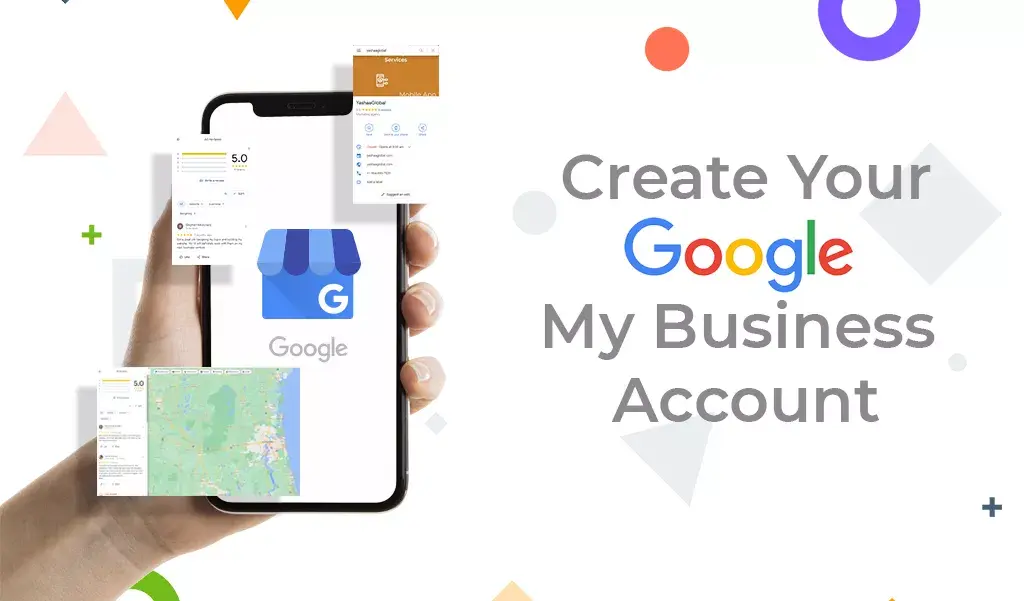 Setting up a Google My Business account is the first thing that you can check off from your Local SEO list. It only takes just a few minutes and is one of the easiest things that you can do to boost your visibility in local searches.
When you create your Google My Business profile, make sure to provide all the information including business category, business name, location, contact number, email, and more. But the job is not done here, you yet have to get your business verified via email
after which your real task begins. This includes visiting the dashboard and adding as much relevant information as possible such as your working hours, your business profile photo, and much more.
Depending on the similar number of businesses you have in your area that have registered with Google My Business, you may also find yourself occupying the top spot.
Keyword Search
The second important part is to make sure that the descriptions of your product and services reflect what people are searching for in your area. This is a fundamental step to ensure the success of your local SEO. So, to begin with, you have to first discover the most relevant keywords and phrases related to your local business, products, services, and locations. But remember to not just search for keywords related to your city or town, but also for the county, region, or any other words associated with your area.
Here are some steps you can follow while conducting local keyword research:
Pay attention to monthly search volume and create your own keyword list.
Make use of a tool like Google keyword planner, SEMrush, etc. to find new keyword ideas by adding the seed keywords and get estimated search traffic for highly relevant targeted keywords.
Filter down the list of targeted keywords regarding their search volume and demonstrate the medium to low competition levels.
Finally, optimize your content for those keywords.
Here is a detailed guide on how to do keyword research
Website Submission to High-Quality Local Directories
Submitting your websites to high-quality local directories will help you significantly boost your position in the search results because when Google indexes the directory entries if it found the directory to be reputable, it will return your directory entry in the top 5 results. This ultimately means that even if you are struggling to get a higher rank for your website, you may still get visibility for your business in search results.
Apart from this, you could also get a backlink out of it that will eventually enhance your general performance in the search results. However, it is very important to submit your website to high-quality directories because not all directories are reputable. Moreover, submitting to the wrong ones can have a negative effect on rankings. So make sure to choose the right ones and be very consistent when submitting your business address and always enter in the exact same way. This is because if the search engine algorithms frequently encounter conflicting address information or local citations, it will raise a red flag about the authenticity of your business. This will ultimately, have a negative consequence on your business's visibility in the search results.
NAP information- Name, Address, and Phone Number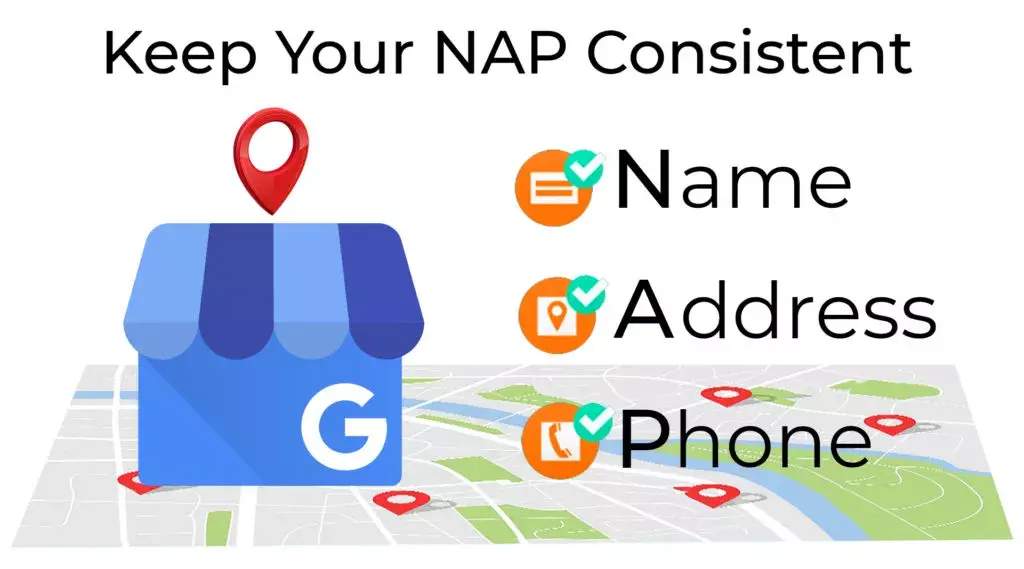 Having NAP information listed is critical in order to rank for local SEO because search engines tend to pick the NAP data to rank for the geo-targeted search queries. But make sure to maintain your NAP consistency keeping your business address the same on the website and anywhere else on the internet (for example, yellow pages, business listings, etc.). Because any sign of discrepancy or manipulation will lead to red flags for your website as already mentioned before. So, never play around with NAP leaving Google suspicious about your intention.
As an SEO company in Jacksonville, we will recommend you place your official business name, address, and phone number in the header and footer section of your website. This will not only help you establish transparency with Google and your users but also gain market confidence.
Schema or Structured Data Markup
Schemas are responsible to help search engines understand your location-based information like business name, addresses, date of events, phone numbers, and many more. Hence, you should appropriately use a schema depending on the type of local business you have. In general, you will find three supported formats to write schema markups for websites. They include JSON-LD, Microdata, and RDFa. For, more information about local business schemas you can visit the schema.org website or just Google it.
Adding schema code will enable search engines to display extra information about your business in the search results and know more about your business. thus having a positive implication for your business when it comes to local search results. However, make sure to run the schema markup in Google's structured data testing tool before adding it to test its validity, and read Google's guide to how to use Schema so that you don't end up doing anything spammy.
High-Quality and Engaging Content
As it is said content is king, it is reigning in the digital world even after two decades. Hence, creating informative and compelling localized content is an effective way to arouse the interest of the people in that particular geographical area. Because websites that feature such content tend to perform well in search results. This is mainly due to two reasons; one is because the content is keyword-rich that generally makes it more likely to match a variety of queries and secondly if is particularly a good resource, other site owners will create backlinks to it that will eventually lead to higher placements in the search results.
This same will apply to local SEO if you create quality content that involves the geographical area you operate in. You may rather find yourself doing better in the local search results. New to blogging, here is an article that will teach you how to write a blog
Mobile-Friendly Website
A majority of searches are now carried out on mobile devices and out of which 61% of the searches are more likely to contact a local business. Hence, Google prioritizes websites that are responsive and performs well on mobile phones. So, make sure that your website performs well so that you don't stand to lose out when it comes to local SEO. You can use a mobile-friendly testing tool to analyze your website's current performance on a mobile device.
Apart from a responsive design also ensure that your website loads quickly on mobile devices. As studies have given incredible results, failing to adhere to Google's mobile-friendly guidelines will make you to suffer a huge loss in gaining organic traffic from mobile users. Hence, if you see your visitors bouncing off your website just because it is not responsive, it is high time to update to a mobile-friendly website. So, make sure to focus on mobile responsiveness while you are overhauling your local SEO strategies.
Anchor Text Optimization
The clickable text that directs your users toward other relevant pages is termed anchor text. It helps the Google bots to understand and get a sense of connection between the host and the linked targeted web page. But make sure that you do not misdirect your users. For example, suppose your anchor text says "home plumbers" but it directs to a home decor page with your users, you are misguiding Google as well.
You can either direct your visitors to one of the links within your website or send them to external sources for related helpful information. Either way, it will Google to understand your business profile link and decide whether or not to boost your rankings. Following are some tips that will help you optimize your anchor text properly.
Keep it as natural and relevant as possible.
Don't spam your page with the same anchor text and avoid over-optimization.
Never link to spammy or adult sites.
Make sure to distribute anchor text variations.
Always place your anchor tag where it grabs eyeballs.
Here are some backlinking techniques that might help you put an additional effect in building Local SEO.
Online Reviews and Testimonials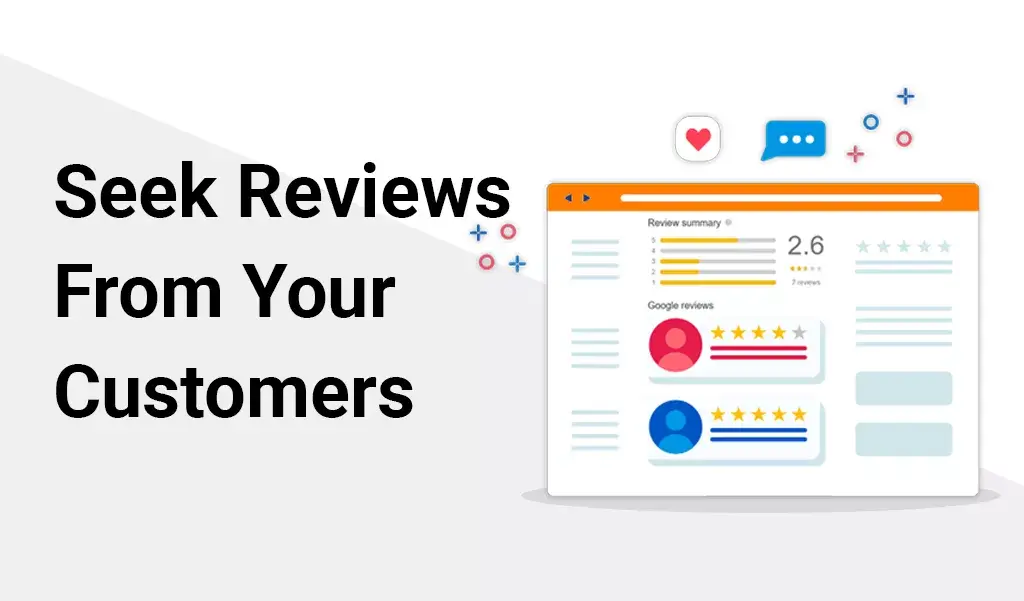 When it comes to local SEO, Reputation management is of paramount importance because of the way your customers and site visitors interact with your brand online correlates to ranking potential.
Seeking high-quality, positive reviews from your customers will not only help you improve your business's visibility but also increase the likelihood that a potential customer will visit your location.
Moreover, Google treats Google My Business reviews as a ranking signal, so it is important to encourage your customers, especially the ones that are happy with your service to leave a review. You will find some useful information on the Google My Business Help site to do this.
The little stars beside your business name that appears after a customer write an online review will help you stick out from the crowd on Google's map results.
Here are some digital marketing strategies for local businesses
Local SEO is exploding and it involves many elements that can help you optimize your website, market your business, and reach more local customers effectively. It is a lifeline for companies that primarily operate in geographical regions and rely on locals. Though the fundamentals are the same for international and local SEO, you have to be much smarter to enjoy a strong foothold in your local market and the above aspects will help you do that.
This quick checklist will definitely help you make significant improvements to your site's performance in Google and stand out at that right micro-moment when customers are ready to buy. So, don't miss out on this incredible opportunity to show up in local Searches and engage with customers in an innovative new way.