Common SEO Mistakes to avoid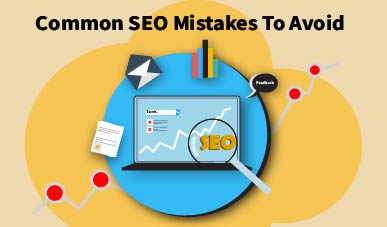 SEO is the ultimate marketing discipline in today's highly digital world. It helps you increase your website's visibility, rank it higher, drive enormous traffic, and thus increase your sales.
However, SEO best practices keep evolving due to the constantly changing market conditions, shifting customer priorities, and evolving algorithms.
So, if you want to reach the top of search engines and stay there, constant SEO efforts are crucial. But the struggle to maintain your website's health in an ever-changing SEO world is not so easy.
However, with a firm grasp of the most common SEO mistakes, you can enhance your chance of surviving this fight to keep pace with continual updates and keep your technical issues at a minimum and website performance at maximum.
Thus, in this guide, we will give you a comprehensive site audit checklist of the most common SEO mistakes to avoid that we have come across within our years of experience at Jacksonville SEO company.
So, let us take a look at some points that you need to avoid when it comes to SEO.
Mistake No. 1: Not setting clear SEO goals or operating blindly without any game plan
It is no surprise that if you want to succeed with your SEO, you need to have clear goals and a good SEO strategy. But most businesses dive into their SEO campaigns without any goal and believe that doing so will automatically increase their traffic and sales. In fact, last year it was found that only 36% of businesses had a strategy while the remaining 64% of businesses were clueless about what they want to achieve and how. However, the problem is things are not always quite that simple as they seem.
First of all, it is important to understand what you want to achieve, whether it is better-quality traffic, more organic leads, or increased sales. Look where your results and site are right now and decide where you want it to be. Once, you set your goal, you can easily develop a strategy to achieve it because hitting goals is nearly impossible without a strategy.
Make sure that you have a proper roadmap or a blueprint to achieve your goals and if you don't, then build one now.
Tips: Consider the following tips as a part of your marketing plan
Analyze your competition and understand their metrics like rankings, content, keywords, and performance. This will help you better approach your keywords, type of content, and strategy in a more effective way.
Look for automated technologies like some tools or platforms that will improve your workflow and help with your strategy.
Mistake No. 2: Not understanding your audience and considering their search intent
Understanding your audience is one of the fundamental principles of SEO as Google's rankings always favor the websites that meet the user's search intent. Here, search intent is a hidden ranking factor that impacts the SEO rankings and refers to the ultimate motivation behind the user's search. Hence, you have to figure out who your audiences are and what they want to get when searching for a particular query on Google. See whether they are trying to learn something or looking to buy something.
For instance, if someone enters "SEO" as a search query then it probably means that he or she wants to understand what SEO is. This tells that the user has an informational intent. While if the user types "SEO services" or "SEO company in Jacksonville" probably means that the user wants to approach a company that offers this service. Once, you understand the search intent of your targeted audience, you can build content accordingly. If you fail to do so then you won't be able to rank for very long.
Tips:
Try to understand the market in which your consumers buy.
Collect both historical and present information to understand the changing marketing behavior.
Select your keywords and build your strategy according to what you found about consumer intent.
Mistake No. 3: Creating irrelevant content
Creating content that is not about your audience is another pitfall in SEO. Because though Google search results are controlled by a complex computerized algorithm, the search engine is surprisingly judgemental when it comes to the content. Google always prioritizes its users and thus is only interested in providing high-quality content that is relevant to its user's queries. Hence, if your content does not answer the user's needs, then it will not rank well.
This mistake is usually a result of:
Creating low-quality content that is stuffed with keywords rather than valuable information.
Fitting few different topics within the same piece of content.
Copying another website's content.
Optimizing for too many keywords in a single article.
Building inaccurate and untrustworthy content.
Posting scarcely or following an inconsistent posting schedule.
You should avoid these mistakes and genuinely produce content that corresponds to the needs and queries of your target audience.
Tips:
Align your SEO strategy with your content.
Ensure that your content is relevant to your user's queries.
Create multiple types of content such as video, visuals, and text for different SERP layouts.
Follow the best practices on E-A-T and search quality.
Mistake No. 4: Not Investing in Mobile-Friendly Experience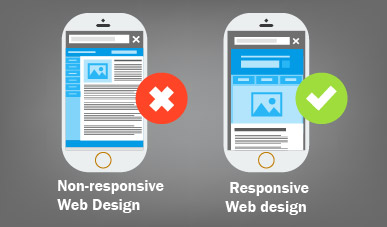 Organizations usually make some of the mobile SEO mistakes that involve slow loading speed, block files, slow-loading images and videos, poor local information, interstitials, difficult navigation system, and non-responsive web design.
But SEO not is only about keywords and content, it is also about your website's quality and performance on different devices, especially smartphones which are people's top choices today. As a result, Google has placed a much greater emphasis on mobile-friendly websites. Moreover, almost 50% of the total web traffic comes from mobile devices.
Google looks at mobile-first indexing and can recognize whether your website is mobile-friendly or not. So, if you haven't yet considered a smooth mobile experience for your audience, then your website won't rank that higher. This same goes for your website's loading speed as search engines prioritize that as well. Hence, you shouldn't be surprised if your website ranks low due to its slow loading speed on the search engine results pages.
It will be always wise to follow Google updates as it moves toward a mobile-first search index. Neglecting it will only decrease your chances
Tips:
Make sure to enhance your website's loading speed first to avoid people from bouncing back.
Build a responsive website to make it easy for the users to access your website on all the devices especially on mobile.
Optimize your local and mobile strategies.
Create content that gives users a better mobile experience.
Mistake No. 5: Ignoring Analytics and using wrong tools and technology
You will never know how your SEO and content efforts work until you track their progress. But many marketers still disregard the numbers which is a severe mistake. However, making decisions or building an SEO strategy without consulting the numbers is not possible. Without tracking your data, you have no way of knowing what is or isn't working or how to use your resources the best way.
Hence, regularly reviewing your analytics is essential for optimizing your results for which Google provides you tools like Google Analytics and Google Search Console. You can use them to measure your website's performance and get an overview of it. These tools will help you to see how your optimization works for different kinds of content and various strategies you are trying out.
Moreover, SEO technology has developed incredibly over the years. Hence, tracking the analytics is the best way by which you can optimize your site along with ranking factors.
Tips:
Look for a tool that best serves you and your organizational needs.
Choose platforms and tools that can handle competitive analysis, SEO management, keywords research, as well as link management.
Mistake No. 6: Not focusing on Quality Links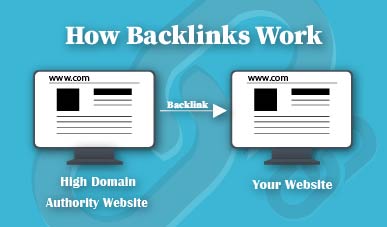 Nowadays, the quality of external links matters more than their quantity and thus it is important to ensure that you link with relevant and well-ranking websites with high domain authority. Linking back to the sites that have linked to you will also be useful to bring back traffic in the future.
Using ineffective anchor texts is another counterproductive practice when it comes to links. It wastes the SEO opportunities because anchor text signifies to the readers as well as the search bots that how the link is beneficial to users and what it is about.
Hence, avoid the use of the same text over and over again as it can be seen as spammy.
Tips:
Build high-quality links from high-authority websites.
Check and fix any broken links if found.
Build high-quality content that is based on E-A-T to naturally attract links.
Make use of some best link-building strategies to build good links.
Mistake No. 7: Buying links
Another mistake that people usually make regarding links is that they buy them. You should know that backlinks are among the most important ranking factors. So, buying them to boost your website's ranking might end with a penalty from Google. Doing so will not only ruin your website's chance to rank higher on the search engines but also waste your money.
According to Google, the sites that sell links don't really boost your rankings because most link-builders and link-sellers all have the same list of sites from which they sell links. While even Google has the same list of sites which ultimately means that they are able to devalue these sites.
If you are still thinking to do so then hear this out. If you have not got any penalty from Google for shady links, then this does not mean that you are safe, your website can still get a penalty for the links that were built years ago.
However, if you still wish to invest your money to get links then we as a Jacksonville SEO company will highly recommend you to hire SEO services to acquire good quality links without breaking any of Google's rules.
Tips:
Never buy links.
Build links only from high-domain authority websites.
If you struggling with your link-building process, then always approach an SEO company for help instead of buying links.
Mistake No. 8: Skipping Meta titles and meta descriptions and no providing context with schema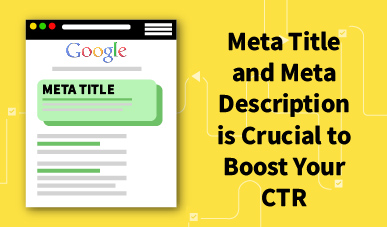 Including a target keyword in your article does end optimizing your content. You should also ensure creating title tags and meta descriptions as they are essential elements of SEO. If you skip them means you are missing a huge potential for your content because though you have amazing content, without a meta title and description search engines will struggle to understand the context of your content. But if done correctly, they can improve your content's performance. Moreover, these factors are also considered by search engines when crawling your website.
However, some marketers even forget to use schema to mark up their content or tell search engines what their site is about.
This means you ultimately rank lower in typical searches and be less relevant in specific queries.
Tips:
Always write a unique title for each page by incorporating your target keywords.
Avoid long title tags and make them unique.
Follow Google's best practices to create good title tags.
Write an SEO-friendly and user-friendly meta description.
Mistake No. 9: Making things difficult for crawlers
Crawlability is one of the crucial indicators of a website because if you ignore any Crawlability issues from a technical SEO perspective, your pages might not be visible as they should be to Google.
In order to avoid such technical issues, you need to assess your site for broken or blocked elements that restrict its Crawlability. If you fix these crawling issues, it will help Google to identify the right links for the right users.
Tips:
Add a sitemap.xml file in your robots.txt file to help the search engine find and identify URLs.
Make sure that sitemap.xml contains no broken pages.
Conclusion
As now more pages are eligible to rank even one mistake can greatly impact your SEO rankings and optimization. If you wish to get results from your SEO efforts and rank higher on Google, make sure to avoid the above-mentioned mistakes.
You can run an SEO audit for your website once or twice every year to spot and fix any problems.