Frequently Asked Questions for Small Business Web Development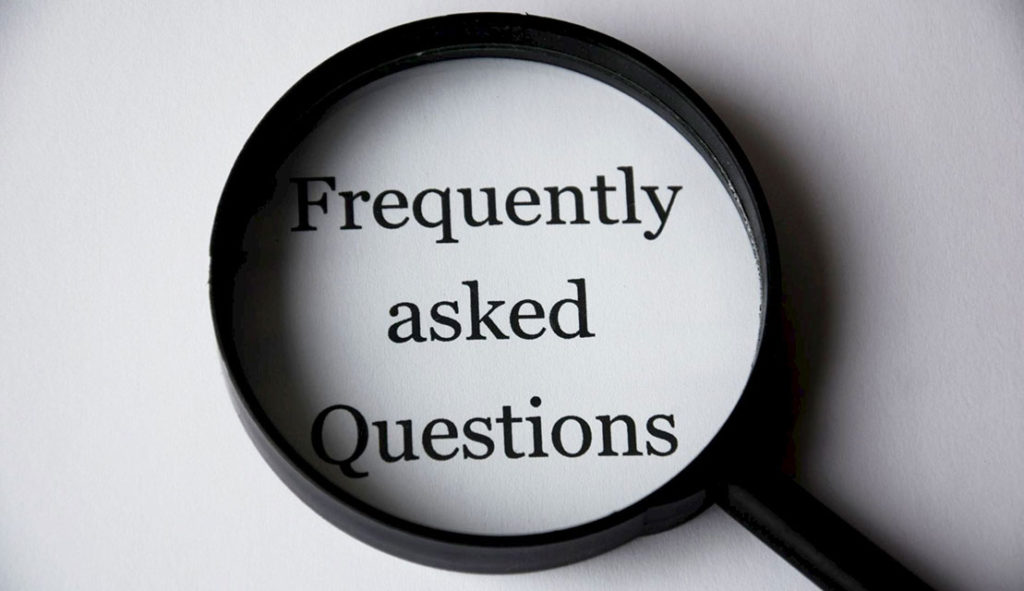 A website has become a crucial part of every business due to the multiple benefits it offers in this digital world. The world is going digital and searching for all the services online. Having a website takes your business to that enormous crowd. Moreover, it creates enormous opportunities for marketing your business. It extends to every digital marketing strategy like social media marketing, PPC, email marketing, and also acts as a sales channel for your business.
To achieve all these amazing benefits, it is important to smartly select a web development company that will help you to develop an amazing, highly interactive, and engaging website that can take your business to the next level.
When you think of hiring a web development company for developing a website for your business, many questions pop into your mind. We have listed below most of the frequently asked questions to a web development agency, you can read and get the answer to your queries. Here we go!
How much does it cost to build a website?
It is generally difficult to provide an answer to this question because the cost of developing a website mainly depends on every individual's requirements. Every website is unique and requires different components according to the client's needs. So, the prices for developing the website vary accordingly. Moreover, it depends on the type of website you want to build. Usually crafting custom websites is expensive than template web designs. A good web development company will access your needs by asking you some questions and know your business first, before developing the website.
How long will it take to develop a website?
There are many variables that decide the time length of the web development process like:
The size of the website
The complexity of the design
Advanced features that you need
The other factors that decide the time-frame of your web development process are the quantity of input you can provide during the initial stages, your availability with feedback, functionality needs, and how soon the content is ready.
Moreover, a website can be built in two ways as discussed above. One is custom web development and the other is by WordPress. If you want to build a website from scratch, then it takes a longer time than the websites that are built using WordPress.
On average, it can take about a month to six weeks to build a website.
What information do I need to provide that should be there on the website by law?
Any business that wishes to build a website should need to provide basic information that is easily accessible all the time. This information includes:
The name of your company
The geographical address that you need to include on the website.
Detailed information like email address, contact information for direct and effective communication.
Registration details, if any.
Any professional body or institution, the company is registered with.
What type of website do I need to build for my business?
This completely depends upon the type of business you run. Businesses can be classified into three areas namely service businesses, merchandise businesses, and manufacturing businesses and sometimes it can be a combination of all the three areas. You can determine the type of your business by the information provided below.
Service businesses offer professional skills, expertise, and advice and not a product of any physical form. Photographers, beauticians, mechanics, coaching firms are some examples of service businesses. If you fall in this category, a static website will be best for you to advertise your business locally.
Merchandising businesses are a buy and sell model, where businesses make profits by buying a product at trade price and selling the same product at a higher price. Distributors, clothes, goods, or toy shops are some of the examples of businesses falling under this category. An e-commerce website is best for such businesses to deliver their products locally and internationally. But sometimes a static website can also be used for extra advertising.
Manufacturing businesses tend to buy products as raw materials to use them to make a new product. These types of businesses sell to trade customers only. So, a static website will be a good option for these types of businesses.
Some businesses like restaurants, travel and tourism agencies, hotels are a combination of all these three types of businesses. For instance, a business like a restaurant offer waiter services (service business), buy and sell drinks (merchandise business), buy products to create meals (manufacturing type). such businesses need to include their geographical locations, booking forms, and payment systems in their websites. So, a dynamic website will be the best option for such businesses.
You can approach a local web development company that provides all these services under one roof.
How many pages should the website have?
The more the information is there on the site, the better are its chances of survival but small businesses need to start small and eventually build it.
The website has as many pages as you want depending on the information you have, the number is not defined. Different websites have a different number of pages according to their services.
For example,
A company that sells products will have a full e-commerce website including the pages depending on the categories of their products.
A service like photography will only contain a homepage, gallery, and contact page on the website.
A hotel business will include all the pages from online booking to the types of services they provide.
So, for planning the number of pages ask yourself a number of questions like what do you do? Who is your target audience? And what resources have you got?
Is the website optimized for SEO?
Optimizing the website for SEO is very important for achieving a higher rank on the search engine result page as well as to improve your website traffic. It consists of on-page optimization, off-page optimization, and search engine marketing.
Once the website is live, it is important to check the search results, analytics, key terms, generate inbound links, consistently uploading good content for ranking better on Google result pages.
Many companies build a highly optimized and search engine friendly website to make it easy for the users as well as the search engine to navigate.
Do you design a

responsive website?
A responsive site is a site that is easily accessible to any device may it be a smartphone, tablet, or computer. A responsive website is mobile-friendly which is an important aspect of search engine optimization to rank your website on search engine pages. It improves the look of your website on any screen and keeps the users engaged for a longer time. The ultimate goal is to make a website easily Navigable on all sorts of devices and avoid unnecessary zooming, scrolling, and resizing. This eventually results in a reduced bounce rate which will ultimately help you rank well.
So it becomes important for web development agencies to build a responsive website.
Can I access my website statistics?
Many of you always skip this question but it is one of the most important questions to be asked as website statistics helps you to monitor your website's performance and improve it with time. Web design companies use different analytics to analyze the web site's performance, hence the company should be willing to provide you with access to this information.
If analytics is integrated while developing your website, you can ask the company for a password and easily access the results any time you need on your own.
Having a website is necessary for online success as it is the first step to your digital presence, so selecting a reliable and the right company is essential. But determining who is the best-equipped company for you is quite a challenging task. Here is where asking questions plays a great role in a successful selection process of a company that can fulfill all your requirements and gets the desired results. 
If you want to learn more about how to pick a web development company, you can read our blog; five tips for hiring a web design company on our website. If you are looking for a web development agency in Jacksonville and wish to select the best company, search for the best Web design Jacksonville services on Google and approach the best company.