Google announces the sunset of Universal Analytics- Get ready for GA-4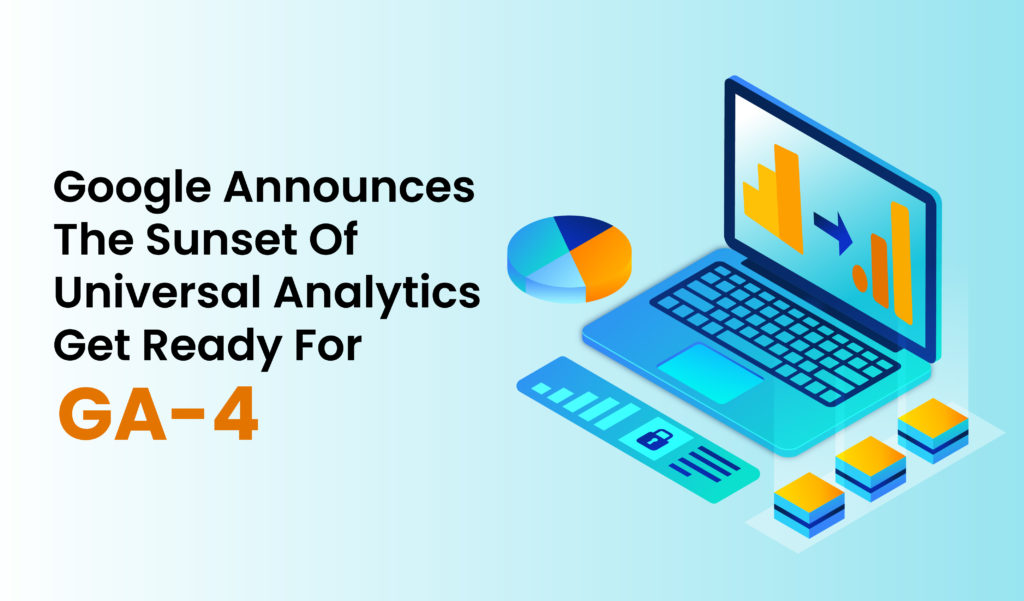 Google has officially announced plans to end its popular Universal Analytics (UA) platform on July 1, 2023. GA360 properties will be renewed for three months and will stop handling calls.
Without a modern measurement solution, you will be left with important information that can affect your business. So it's time to make Google Analytics 4 your cross-platform analytics solution. Google Analytics 4 is the next-generation measurement solution that replaces Universal Analytics.
If you still depend on Universal Analytics, Digital Marketing Agency Jacksonville suggests that you be prepared to use Google Analytics 4 in the future.
Google Analytics 4 has the flexibility to reckon a wide variety of data, providing a powerful analytics experience built for the future. It enables companies to view the unified user journey across their websites and apps. It uses Google's machine learning technology to show and predict new insights. Most importantly, it is designed to keep up with a growing ecosystem. Let's dig deep into the following points:
What is GA4?
GA4 Events
What do you need to do?
Is GA4 just an update from UA?
What does this mean for UA customers?
Importance of Data-Driven Attribution
What is GA4?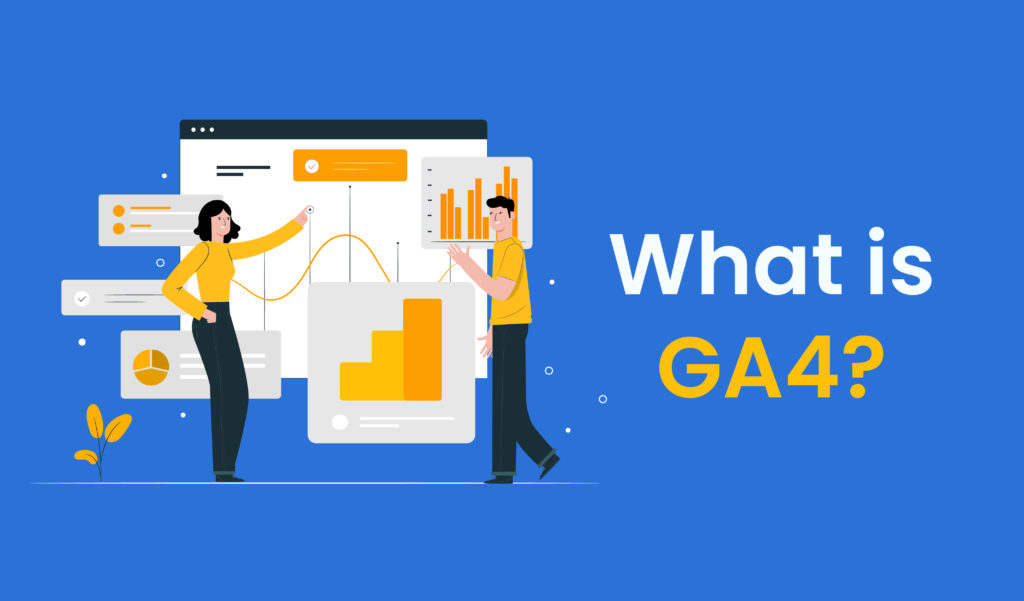 GA4 is the next generation of Google Analytics. It is completely redesigned for marketers' and analysts' current and future tracking needs. It focuses on three key pillars.
Predictive insights
GA4 now uses cleaner datasets updated behind the scenes to improve Google's AI-powered modeling to identify better the users most likely to lead to conversions. In addition, better automation capabilities allow you to focus and respond to data trends more quickly, enabling more informed and responsive business decisions, which leads to improved Digital Marketing Strategy.
Cross-Platform
GA4 is designed to track both the web and your app to use a holistic view across both platforms for your reports. This gives marketers and analysts a complete picture of the performance of the websites they previously blogged here.
Privacy
Recent changes in the post-GDPR situation and initiatives like the ITP have changed tracks. GA4 was developed with privacy in mind to meet these challenges and not solely rely on cookies. In addition, in consent mode, GA4 can use modeling to verify that the site's performance suffers if the user does not accept cookies. GA4 is Google's new analytics product, and all future development will take place on this platform. The following compelling improvements have already been offered to the UA:
Enhanced Measurement provides the ability to enable additional tracking features (scroll tracking, video engagement, file downloads, outbound clicks) within the GA4 UI.
They improved the data deletion function. The GA4 gives you more control over the erased data when making a data erase request.
The Inscope domain can now be added/removed within the UI instead of modifying the code or tag management system. BigQuery links are available in the GA4 standard (this feature was limited to 360 customers).
Data-driven Attribution is available to standard GA4 customers. It is only available to UA's 360 customers and uses machine learning algorithms to evaluate converted and unconverted credit distribution paths.
Standard GA4 customers have access to additional analytical techniques within Explorations. These tools include a freeform, funnel, segment overlap, and path search.
Event editing allows customers to "correct" and fine-tune the events recorded in GA4 properties directly in the user interface without adjusting the tracking implementation.
Rename the event to match the event in another stream. Report customization allows customers to create a customized experience within the report UI by adding/removing elements to the left navigation and customizing the available information.
GA4 Events
GA4 uses a size version primarily based totally on activities and parameters. With GA4, any interplay may be captured as an occasion. Thus, all interactions in Universal Analytics translate to activities in GA4. The workouts here aren't captured as categories, actions, or labels. Instead, you can incorporate parameters that offer context to the occasion date. Events are grouped into four categories:
Automatically accrued activities.
These are the activities robotically accrued with a successful GA4 code implementation. Examples encompass pageview, advert click on, and record download.
Recommended activities.
These activities aren't robotically accrued. However, they are endorsed to be installed on your GA4 account. Recommended actions release current and destiny reporting capabilities. Examples encompass eCommerce activities, login, and signal up.
Enhanced size activities.
These activities also are robotically accrued with GA4 implementation however are enabled/disabled primarily based totally on internet site functionality. No code adjustments are required to song those activities. Examples encompass scroll, outbound clicks, and location search.
Custom activities.
These are activities and parameters which you increase and put in force yourself. The kind and quantity of custom activities vary primarily based on internet site requirements. Custom activities don't display up in maximum preferred reviews and could require custom reviews for significant analysis. Examples encompass menu hyperlink click on and shape submission.
Start Measurement with Google Analytics 4
Google Analytics 4 is built with the following essential goals: Increase sales and app installs, generate leads, and connect online and offline customer loyalty. Some of the few ways Google Analytics 4 can help your business are as follows:
Understanding Customers at All Touchpoints
Get a complete view of your customer's lifecycle using an event-based measurement model that is not fragmented by forum or organized into separate sessions. Google Analytics 4 was a great choice to understand and improve your new e-commerce app.
Improve ROI with Data-Driven Attribution Use
The Data-Driven Attribution leads to analyzing the full impact of marketing on your customer journey. Use your analytics data to help you understand how your overall marketing efforts affect conversions, not just your last click. You can export this analysis to Google Ads and the media tools of the Google Marketing Platform to optimize your campaign.
Measure Engagement and Conversions Using Business and Compliance Requirements
It helps in managing and minimizing the collection of user-level data such as cookies and metadata while maintaining critical measurement capabilities with new country-level privacy controls. It can be converted to get more value from your data. Machine learning generates highly predictive insights into user behavior, and conversions create new audiences for users who may buy or cancel and automatically gains critical insights to improve marketing.
Display Quickly activate insights.
High integration with other Google products such as Google Ads makes it easy to combine web and app data with working and analytics insights to optimize your campaigns.
Google Analytics 4 has provided a powerful measurement platform. We used machine learning to extract valuable insights from our data and use them in marketing to achieve impressive results. Google Analytics 4 properties (standard or 360) can enable analytics data such as conversions and audiences from the Google Marketing Platform Purchasing Tool to improve campaign performance.
Meet the measurement needs of your organization
Analytics 360's new sub-property and roll-up properties allow you to customize the structure of Google Analytics 4 properties to meet your data governance requirements. This gives different teams and partners, such as advertising agencies, access to the data they need according to their policies.
What do you need to do?
There are several things you can plan and start with states the Marketing Agency professionals. Start a new GA4 trait and remember that GA4 is probably different from before.
Create a measurement strategy and configure the GA4 properties to collect the data specified in that strategy.
Evaluate and plan updates to your reporting needs. Use Google Analytics to provide GA4 training to team members.
Create a plan to export and save past Universal Analytics data.
For those currently participating in a digital analytics consulting program using More Visibility, we will discuss the next steps and the timing of the planning phase above. If not, don't hesitate to get in touch with the Jacksonville Advertising Agency's strategist so that we can discuss consulting and support options.
Is GA4 just an update from UA?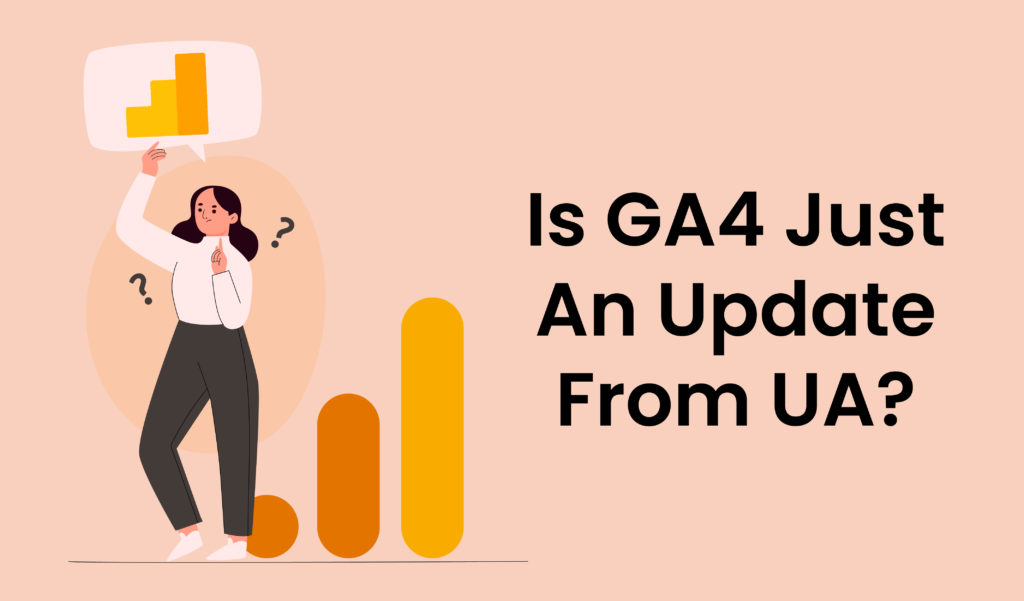 This is not a refresh or generational change to the existing platform; it presents a whole new way to see things. Universal Analytics is as good as the signals it uses, which are already starting to fade. GA4 is ready for the future, with the primary goal of ensuring that your advertising investment and website performance measurement are the best. A separate tracking code must be added to all web properties. If you have successfully used Google Tag Manager (GTM), this can be done within existing GTM integrations without rapid code development. If you are not currently using GTM, you will need to upgrade your site.
What does this mean for UA customers?
Planning for AGM 4 should now be the center stage. UA will be phased out entirely for standard customers in 18 months (as of press date). Therefore, it is necessary to determine the materiality of the annual report and establish migration timelines accordingly. At a high level, migration planning should consider at least the following:
Development Resources
GA4 uses a unique event-based data standard that is fundamentally different from the UA. As a result, tracking solutions will need to be updated, and development resources will likely need to be secured to support them. Customers working with tag management platforms can leverage their existing configuration and data layers to accommodate the new data ideal, which will reduce the number of development resources required.
Reporting and Measurement
With event-based instead of session-based GA4, the way performance is measured and reported will change. This may require a change in KPI definition, and users will likely need time to adapt. All reporting and preset integrations (e.g., with Data Studio) will need to be migrated to take advantage of GA4 data streams, and this could potentially become a resource-intensive workflow.
Training
GA4 is a fundamentally different analytics platform with a new event-based data model and significant changes to the reporting solution that could present challenges significant for business owners. Some UA customers. Therefore, time and resources should be devoted to training/development as part of migration planning, as this will facilitate a smooth and beneficial transition. The sharing of knowledge and ideas complemented it.
Importance of Data-Driven Attribution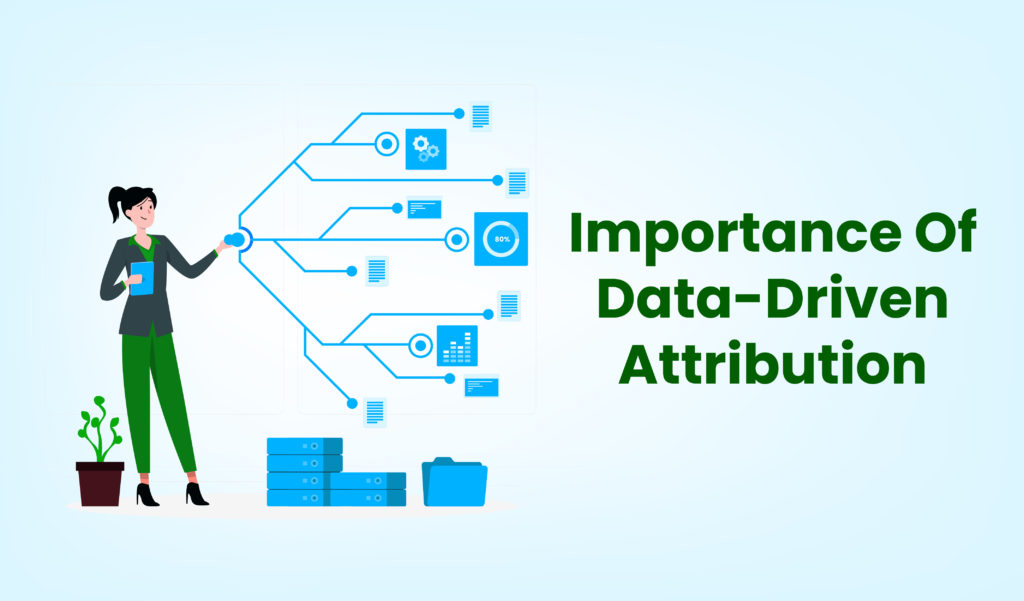 Many teams and brands rely heavily on GA4's default data-driven Attribution states the Marketing Agency experts. Before the Data-Driven Attribution, the standard model for Google Ads was the final indirect click attribution. This model associates all sales/conversion "credits" with the ad (and associated keywords) that the viewer last clicked before conversion. Last click Attribution models are popular but flawed. Which ads are effectively "closed" is taken into account. Still, the purpose is to increase the impact of other ads on the consumer's path to sales or to increase awareness and overall visibility. Non-advertising specific initiatives that have been considered are not considered.
Google's announcement of Google Analytics 4 (GA4) is an exciting step into the future of analytics. This is a significant shift in web and app analytics strategy and the next step in the evolution of Google Analytics (GA). As of July 1, 2023, a product called Google Analytics Universal Analytics (UA) will no longer process new data. UA 360 properties will receive three months of processing unknown calls ending October 1, 2023. On January 1, 2024, all data previously submitted to UA will no longer be available.
Ads can provide detailed feedback on product features and communicate customer needs. As the product continues to evolve and mature, this shift from a pageview-driven model to an event-based model best fits the future of how companies will measure performance—user interaction. The investment in implementing and maintaining existing UA environments is substantial, especially considering all the other systems that connect to the resulting data. In creating GA4, the engineering and consulting teams developed a streamlined process that brought the clients to the new analytics medium with minimal disruption. This acceptance process can run alongside your existing UA setup, allowing for the best of both worlds. As a result, your company will immediately begin collecting data in GA4. As of July 1, 2023, you'll have historical data to compare, and starting January 1, 2024, you'll be able to perform an annual analysis. Till then you can rely on present Google analytics. Here is a step-by-step guide to set up Google Analytics on your website.