How to Do an SEO Competitive Analysis?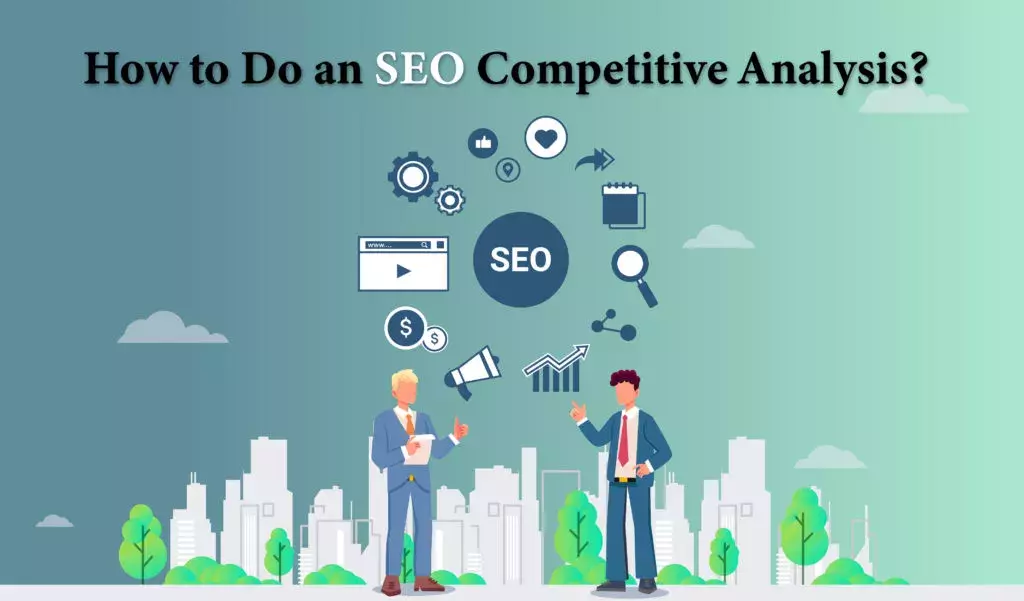 Competitive analysis is an integral part of SEO. If you want your website to have a better user experience, better traffic, and ranking than your competitors, then you need to have an SEO competitive analysis. But what does competitive analysis exactly mean? Let us find out.
What Is Competitor Analysis in SEO?
An SEO competitive analysis is a process where you evaluate your competitor's backlinks, keywords, and other optimization factors. It identifies any website that ranks higher than yours in search engines for search terms related to your product, niche, or company. When you do a competitive analysis of other websites, the insights can be used to form your own website's SEO strategy. It gives you an idea as to what is working for your competitors and what added tactic can be used in your strategy.
Why Competitive Analysis Is Important?
When you perform SEO services, it is tempting to focus just on your website's ranking and visibility. And while you are satisfied with your success and ranking, your competitors are making way for a better SEO strategy. You must understand that the success of your business is also dependent on your competitor's performance and the tactics they use. Thus, performing a competitive analysis is essential. Also, if your site is ranking at the top position in search engines, it does not mean it will always maintain the same position. That is why you must keep an eye on your competitors and know the areas where you might be lacking.
Who Are My Actual Competitors?
When you perform competitive analysis, you might struggle in figuring out your top competitors in the market. You naturally assume that the biggest and the top-ranking website in your niche is your competitor. But what you do not notice are the key players who are slowly making their way to the top. So, you must stop making assumptions, and focus on the entire landscape. Hence, Jacksonville SEO experts have given various tips to identify your competition.
Review your "money" keywords: First, you must identify the sites that are competing against you for the keywords that bring the most conversions and traffic to your website. These keywords are known as money keywords. You should maintain your competitive edge against these sites so that you can obtain the maximum from your SEO strategy.

Evaluate long-tail keywords: now the next type of competition you must identify is the ones that compete against you for the long-tail keywords. These keywords might bring less traffic and value to your website and make a good impression on your portfolio and SEO strategy.

Consider niche competitors: then you should focus on sites that are your strong competitors but only in some areas. They might not be at the top of your list, but it will be good if you monitor them regularly.

Know which websites to ignore: there might be some websites that rank at the top of your niche in search engines. But these sites might be too authoritative or too big and expensive to compete against. Therefore, you should try to ignore such websites and save your resources.
What Do I Need to Beat the Competition?
After you identify your biggest competitors, the next step is to focus on how to beat them. Fortunately, a good SEO competitive analysis has given you an idea as to what you might be doing wrong or what your competitors are doing better than you. It can provide you with a roadmap for your campaign. A detailed evaluation can tell you which areas in your campaign needs more work, which keywords to target, and where you should build the most effective backlinks.
How to do a Competitive Analysis in SEO?
Experts from Jacksonville SEO Company have explained a step-by-step process as to how to perform an SEO competitive analysis.
Step 1: Keyword research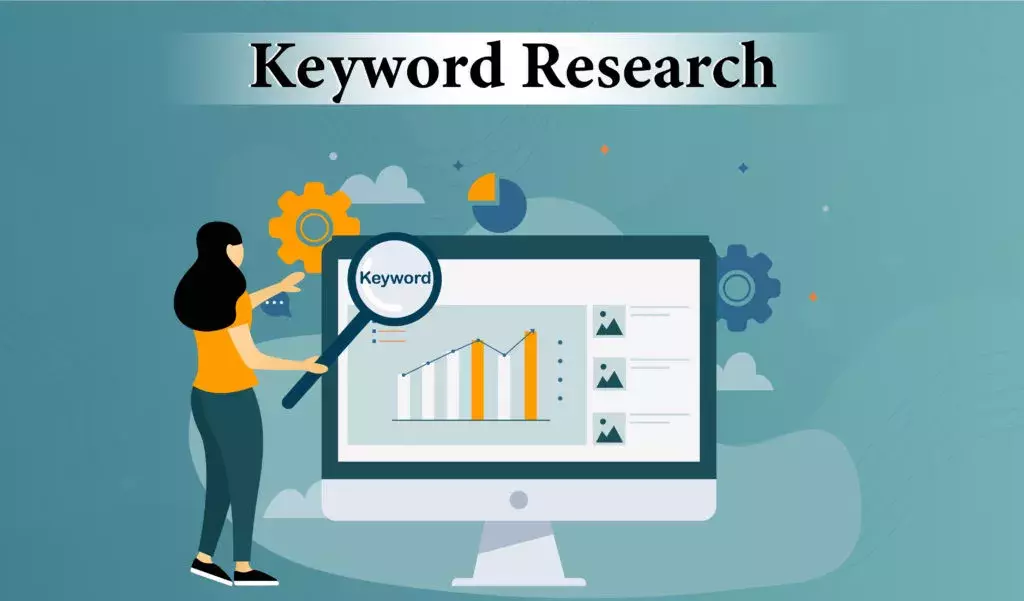 The most important thing to understand here is that you should always identify keywords that your website can realistically achieve. Your goal should be to find a niche in your competitive industry that is achievable. Then you should focus on your competitors and the keywords they use the most. Or the keywords that bring the most traffic and conversion rates to their site.
Step 2: Finding the right keyword opportunities
For this, you can use a method called term frequency-inverse document frequency analysis. It can be used to find new keywords that you might have missed and enrich your content with proper keywords that your competitors are using and thus properly optimizing your page for search engines.
In the analysis, you might discover that the top-ranking sites for your targeted keywords or niche share similar kinds of phrases and keywords. You can also add those terms and keywords to your existing content or make new content using those terms if you have not used them before. You must remove keywords that are too difficult to compete with or else, you will only be wasting your time and resources.
Step 3: Identifying competition
The first thing that you need to do here is to find out the biggest websites that are using keywords related to your product service, niche, or company. Through this, you will obtain a clear image as to what you are up against, including what drives the most traffic for them, how they position their product in the market, and areas in which you lack as compared to them.
You can use various apps and technologies to conduct a thorough competitive analysis. This will help you in discovering topics that your competitors are outperforming in.
Step 4: analyzing the competition
After you know what your competition is and which competitors to prioritize, you need to dive deeper to analyze them. Link Velocity, Domain Authority, Inbound Links, Social Shares, Domain Age, etc. are some general metrics that you should start grabbing from them.
Next, you should Download Their Backlink Profile:
You can use Ahrefs to sort domain rank to view their backlinks from most authoritative to least authoritative. This will give you an idea as to how many quality links you might have to target.
Next, you need to Analyze Their Topical Authority:
You can use Majestic's backlink tool to analyze their topical trust flow and understand their semantic link profile.
The last thing you need to do is Establish Industry Averages:
You can use a competitive landscape analyzer to establish industry averages. It will give you guidelines for starting your campaign.
Step 5: How to win over your competitors
Now you have the keywords and your top competitor's analysis with you. So, the next thing to do is to make a strategy for beating your competitors. Jacksonville SEO Company has mentioned some ways that you can implement:
On-Page SEO Factors: you can use this way to beat your competitors. You can publish high-quality content with internal and external links, which cover important keywords and have a lot of social shares. You can make your website more engaging for the visitors as well to give them a better user experience.
Off-Page SEO Factors: in this way, you can focus on backlinks and the number or quality of domains that are linked to your site. One important thing here is that you need more backlinks from higher authority domains to outperform your competitors.
After you have found some ways to beat your competitors, you should look for content where you can outrank your competitors. You should also try to keep up with Google SEO updates and check how your competitors are performing after the updates. Analyze the performance and then frame your SEO strategy.
You should base your SEO campaign on facts obtained from three main channels:
Consider the data channels available to you- consider data channels like Google Ads to analyze the competitive landscape.
Conduct off-page and on-page analysis. I have already mentioned these tools above. It involves analyzing your competitor's backlink, anchor text, social shares, etc.
Analyze your competitor's marketing strategies – analyze your competitor's marketing strategy including change in plans, change in traffic, and leads before and after implementation of marketing strategies.
Step 6: Social media and Content Audit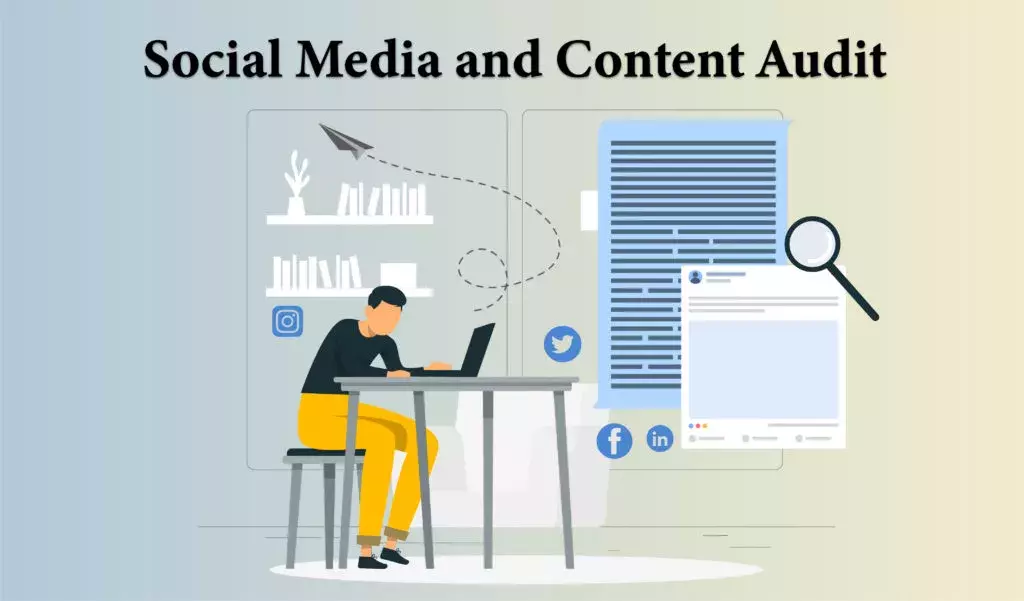 Now that you have a clear idea of who your competitors are and the keywords you should be focusing on, you will now need to research the social media strategy of your competitors. Your research should include questions like how often your competitors publish new content, which platforms your competitors are using, how your competitors communicate with their followers, which types of content get the most engagement, what is your competitor's engagement ratio, how many active followers they have, etc.
You should also evaluate different social media platforms like Facebook, Twitter, Instagram, LinkedIn, and Pinterest accounts. It will help you in determining how active you should be in terms of creating and sharing content, which platforms give you the best returns, and your strategy for gaining more followers and increasing the engagement ratio.
Step 7- Optimize or Create Content Based on Your Discoveries.
After you discover new keywords that your competitors are using, you have two options either optimize your existing content or create new content.
Google's algorithm changes constantly. Your site which is located on page 1 today might drop to page 2 or worse in the next month. That is why you constantly need to monitor your page rankings and optimize your content.
It will a great idea to create new content and not optimize the existing one when your target keywords are too far outside the striking distance. You should understand that when this happens, it is time for you to create content so that you can address the needs of your customers in a better way.
Step 8: Determine Your Barrier to Entry and Strategy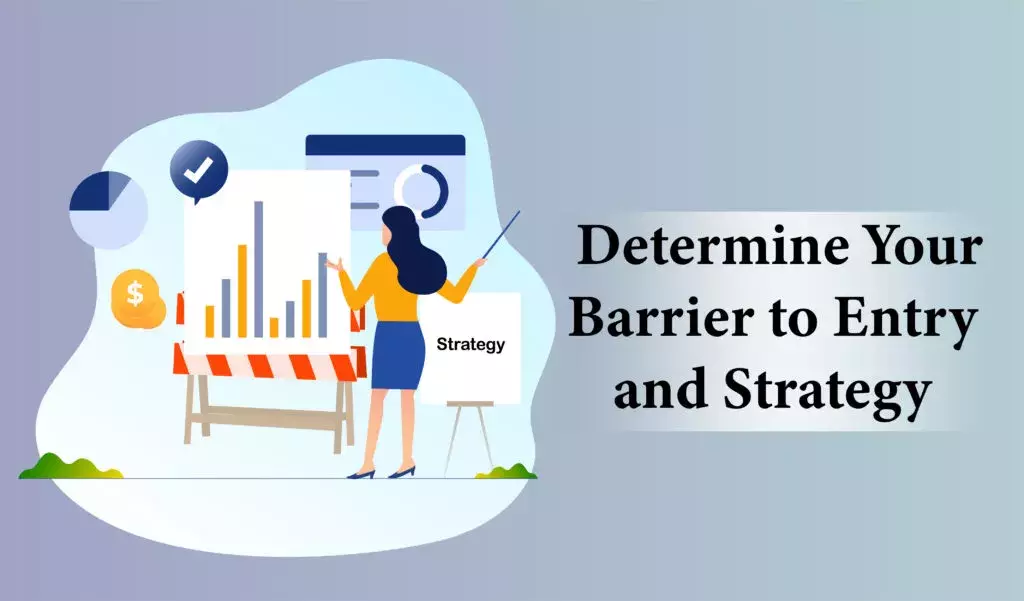 Now the last step is making a strategy based on the averages of the data you collected about your competitors.
The first thing that you need to do here is to know the quantity and quality of links that you have acquired. These links will be based on the averages of the websites that use your targeted keywords. You should avoid using keywords that are used by websites having high domain authority. It will not just save your time but resources as well.
Then you need to determine how many links you will be needing based on tropical categories. E.g., how many of your total links will be in a direct niche and how many will be more generic niche etc.
Lastly, you must determine how many articles you should be sharing on your blog every week, how much you need to post on social media, how many followers you need to acquire, etc.
Thus, the data collected by this step will help you in creating an SEO strategy and it will also create the structure of your campaign.
Tools for Competitor Analysis
Now, you must have understood how important it is for you to improve the Google SEO rankings of your website, and to do this, you need the right tools. Jacksonville SEO Company has mentioned some of the most powerful tools for competitive SEO analysis. They are:
You must make a competitive analysis of SEO an important part of your marketing strategy. It can help you in improving your website's performance, beat your competition, and identify problematic areas. This helps you in gaining an edge over your competitors and lets potential customers choose you over them. This will ultimately help you boost the growth of your business.