How to grow your small business with digital marketing?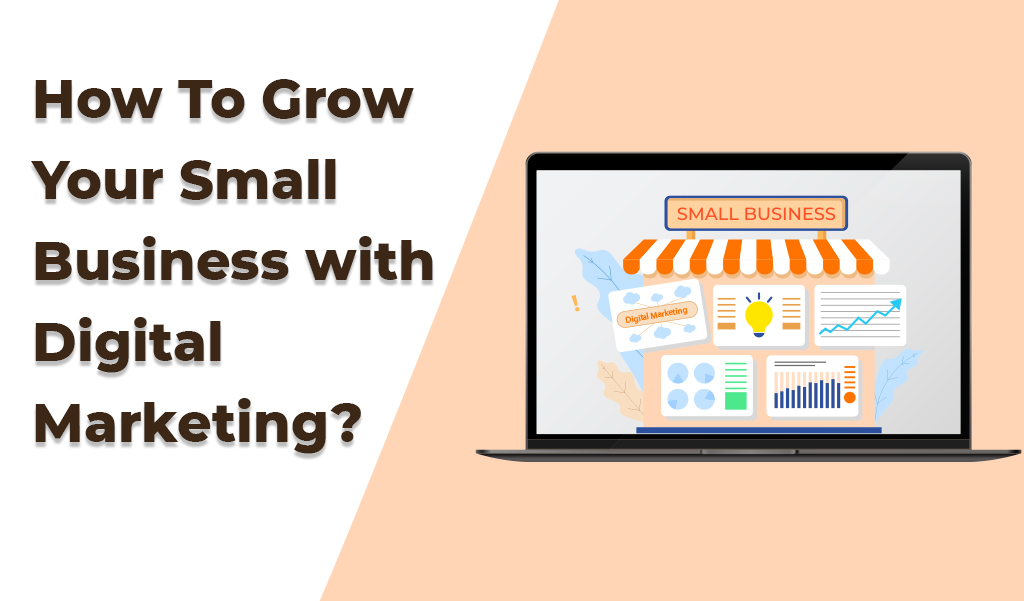 Growing a small business in an oversaturated market like the one we are facing today is not so easy. It is one of the toughest challenges that many businesses face when they are looking to set themselves apart from their competitors offering similar services or products. But as we have heard of the phrase "what you sow, so shall you reap", the success of your small business will completely depend on the efforts that you take in order to achieve it. So, if you want to succeed, marketing your business is crucial.
While there are many ways of marketing, we can't deny the fact that the internet has penetrated nearly every aspect of our lives, so targeted digital marketing will work more efficiently to help you grow your small business. That being said, there are specific realms of digital marketing, that can help you establish a unique position for your business in the market as well as connect with your audience in a very streamlined and efficient manner. So, let us take a look at how can you use them to grow your business.
Website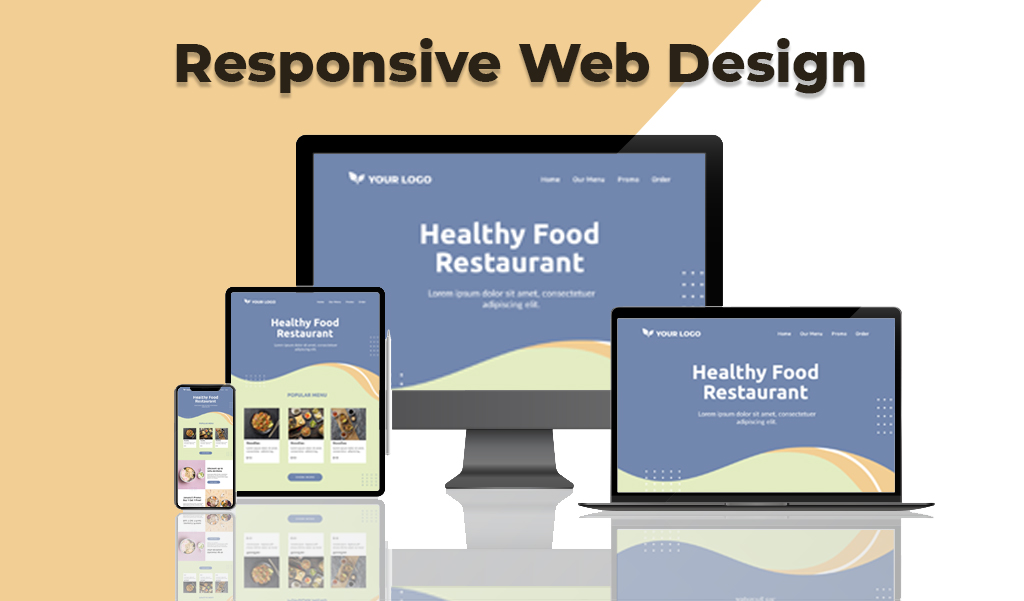 Having a website is the first step to creating an online presence and is a core part of your every digital marketing strategy. If you think that your business is too small to have one, then you are missing a huge marketing opportunity. Because these days most purchases occur online and your target customers will most likely lookup up a business like yours. Hence, it is essential to build a high-quality website that represents your brand well as it is the first interaction a potential customer will have with your company.
There are many things to discuss on how to grow your small business by marketing your website but let us look at the basics first.
Make sure to build a functional website that works on any screen. Highlight your contact information so that visitors will be able to contact you from anywhere on your website. While there are many things that go into a great website, these two things are of primary importance. Overall, keep in mind to not just build the website for the sake of having one. Your website needs to be visually appealing to make an excellent first impression with its design and easily navigable allowing your customers to find what they are looking for effortlessly. Additionally, website speed matters too as it is an important aspect regarding the user experience of your website. So, make sure that your website loads within a maximum of 3 seconds as everything above that will put you at the risk of high abandonment rates.
Once, you get your website up and running, it will bring you many benefits such as:
Your target customers will be able to reach you quickly with your name, address, and phone listed on your website.
It will increase your local and global marketing opportunities.
You will be able to inform and educate your visitors by providing content on your website and convert them into your paying customers.
It will help you gain credibility for your business.
You will be able to generate leads and boost sales with the use of your website.
So, consider developing a website as a first step to your digital marketing strategy as it can deliver significant results when developed properly.
SEO
You can take all the resources and time in this world to build and maintain a highly interactive, functional, and well-polished website, but without a good SEO strategy, your potential customers will never be able to discover it. Hence, you should make sure that your website ranks higher on Google and becomes one of the top results on this search engine. Being one of the most effective and long-term strategies, search engine optimization is greatly helpful in generating highly targeted traffic thus leading to a successful business.
SEO can prove to be the most powerful tool but only when you know how to leverage it. In order to rank higher on Google and embolden your web presence, you will first need to optimize your website for SEO properly. This includes developing an SEO-friendly structure, creating unique, insightful, and engaging content, building high-quality backlinks, and inserting the right keywords and phrases in title tags, meta descriptions, and throughout the website.
While, we are talking about the growth of small businesses in this article, focusing on local SEO by using Google My Business can be a quick win as there is always less completion locally. All you need to do is create a Google my business account to accomplish your position in the local listings. Regularly updating this account will help your small business stand out locally. Both these simple actions will help you place your business on the first Google results page, thus boosting the growth of your business.
Social Media Marketing
Social media marketing is an increasingly popular form of digital marketing that helps you reach hundreds and thousands of people at once. It can also be used to achieve a number of business goals that include establishing brand awareness, generating leads, and driving sales.
Social media is a very powerful tool and there are many platforms like Facebook, LinkedIn, Twitter, Pinterest, etc. that are the most common social networks for small businesses. However, it is best to focus on platforms that are mostly preferred by your target audience. These platforms give you access to valuable customer feedback and also offer you the chance to exchange messages thus opening a line of direct communication with your target audience. You can establish your business and brands on these platforms by publishing captivating posts, interacting with your followers, and responding to their messages. But make sure that you respond to every comment you get even though it is negative. You should take a practical approach towards it and be amicable while responding to negative comments from your customers. You can also opt to send private messages to your unhappy customers and seek their feedback to perk up.
As per the research, the average person spends countless hours on social media during which he or she encounters and engages with multiple businesses. So, if you don't use these platforms to reach them with your brand message, you miss a major number of people.
Hence, regardless of which industry you are in, you should always consider social media marketing in your marketing strategy because if done in the right manner, it is the most cost-effective way of creating brand awareness and accelerating your business growth.
Content Marketing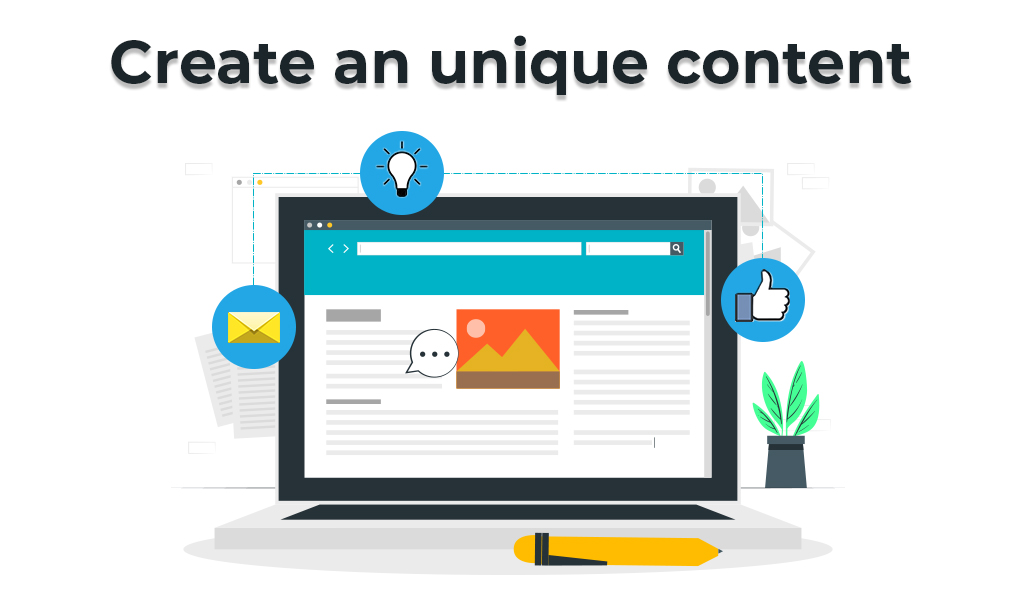 Content is an integral part of digital marketing and the fuel that you need to run your marketing campaigns. You will need high-quality content in every aspect of marketing from web copy and off-site campaigns to ongoing blog posts and ads to improve your chances of staying ahead of the curve.
While content marketing is an idea of adding content to your website to meet your target market's goals, you can publish a weekly blog worth reading to engage and nurture your online following.
This will not only help you entice your potential customers but also build your brand and reputation.
Providing a valuable blog will make your readers return again and again, so, think of ways to add value to your audience as you build the blog. Make sure to share insider tips so that the users will start seeing you as an authoritative voice.
While high-quality content is the principle of any successful blog, it is important to note it is much more than simply posting content. You should also nail down a promotional strategy for each blog post across your social media networks for more exposure. You can utilize platforms like LinkedIn, Reddit, Quora, and Medium for this purpose.
Though content marketing is the best way for business to engage their site visitors, position themselves as an expert in their industry, build trust among new clients, and make buyers aware of what they offer, the main challenge that many small businesses face is not being able to produce enough content.
So, we as a marketing agency Jacksonville would like to propose two basic ways of creating content while you can choose the one easiest for you. One may be creating videos and then transcribing the text to use as a blog whereas the other is to hire an expert business marketing agency to handle content marketing for you so that you have time to focus on other aspects of your business.
While if you wish to do it yourself, here are a couple of things to get you going:
Though you should focus on your business and products, you need to tailor your content according to your customer issues and challenges offering solutions to their problems.
Make sure that your content is easy to read, actionable, unique, and grammatically correct.
Make use of visuals like videos, images, or infographics to make your content more attractive.
Update your content with new information and stats regularly to keep it fresh.
Make use of webinars, podcasts, and videos to deliver content to your customers when they are on their go so that they can easily consume it on their mobile devices.
This will help you position your small business as a relevant and trustworthy partner with a credible source of information.
Email marketing
Email marketing is another great way to boost the growth of your business as it is a direct form of marketing. Even if you have ten thousand followers on Facebook, Twitter, or Instagram, there is no guarantee that all of them will see your posts, whereas email marketing offers you direct access to your core audience or potential buyers. Thus making it the most effective way of marketing.
Yet many businesses tend to overlook it while considering their marketing strategies. But we will highly recommend you to engage in email marketing as it allows you to send personalized messages according to the interests of your targeted audience and keep them coming back.
To start with email marketing, you will first need to build an email list of your customers for which you can include signup forms asking for an email address on your website. While other ideas are to host an event in your area and add attendee's emails to your mailing list or ask them to email their receipts instead of printing them. Once, you are ready with your list, you can start sending personalized emails to your subscribers.
You can share links of your recently published articles to your subscribers asking them their thoughts on your article, promote your upcoming events, and even have a monthly email newsletter. But make sure that your content is relevant to the needs of your customers. Because your customers are going to be truly compelled by the content that is tailored specifically according to their needs.
Otherwise, there are chances that your message would get deleted, or even worse your recipient would unsubscribe from your email list. So, before you start with any email marketing campaign, it is important to segment your email list to provide content relevant to your customer needs, thus making your campaign most effective.
As different customers have different needs, you can segment your email list based on their characteristics and interests and begin sending accordingly.
Conclusively, we can say that growing a small business in this competitive market is quite a difficult task but executing the above-mentioned strategies will undoubtedly help you achieve this goal. With effective digital marketing, you can easily help your business succeed in the most cost-effective way.
Just by following the above-mentioned strategies appropriately, you will soon see improvement in your sales, growth in your customer base, and an increase in your revenue. If you find this task overwhelming then you can always approach a company that uses the mix of technology, creativity, and experience to help you develop, run and manage your online marketing campaigns.