How to increase sales with email coupons?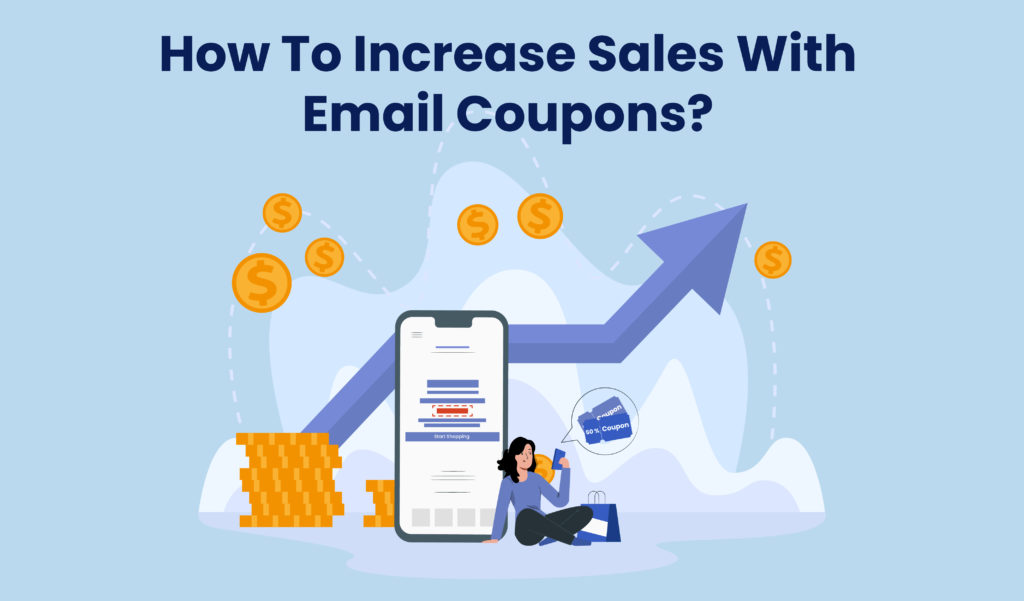 The impact of coupon marketing is well known, and if you don't use coupons in your business, you'll miss out on significant opportunities exclaims the Marketing Agency experts. The coupon is a discount, and everyone loves the feeling of finding a bargain. Many popular online stores offer a coupon system and often distribute them to their customers. However, there are multiple ways to use coupons other than simple discounts, which help you earn more sales. Coupons are helpful for e-commerce because they encourage customers to take action. This need for savings is why discount coupons are a big part of a successful e-commerce business. There are also popular TV shows that use coupons to follow people who buy hundreds of items.
People don't have to spend hours looking up weekly leaflets, cutting and organizing coupons, or browsing coupon pages to encounter and publish coupons. With the correct coupon marketing strategy, you can attract customers already spending their time online, such as through email, SMS, and social media. As more and more e-commerce retailers turn to digital coupons to sell their products, it's time to look for new ways to share coupons. Remember that it's more strategic to share your discount with your viewers than to post the same type of coupon multiple times. There must be relevance, timeliness, and perceived value to maximize exposure and customer follow-up.
In this blog, the topics covered in coupon marketing are mentioned below:
What are the Digital coupons and strategy behind its marketing
The benefit of using coupons in the business
Types of email coupons
Strategies for increasing sales
Conclusion
What are the Digital coupons and strategy behind its marketing?
Email Marketing Coupons are great for attracting and retaining customers. Email Marketing plays a significant role in receiving and using coupons. Digital coupons are deals and promotions offered by retailers to current or potential customers. Digital coupons are primarily intended to invite consumers to purchase on retailer websites by offering specific percentage discounts, free shipping, or other discounts. Their purpose is essentially the same, but there are some minor differences between the physical coupon and the digital version. Digital coupons can be sent via SMS, email, and auto-generated messages. Digital coupons are very easy to send, but you can get lost in the many emails that most inboxes process daily.
The basic coupon marketing strategy is simple. Provide coupons or codes that users can redeem for discounts and free items. The advantages of this strategy are:
Make attractive offers to help you grow your sales.
Get more patrons.
Increase traffic to the store and raise interest through social media.
Organize unnecessary product inventory.
After all, coupon marketing works very well because everyone loves bargains states the experts from Marketing Agency. However, when it comes to e-commerce, using a simple discount coupon is a straightforward approach.
Benefits Of Using Coupons In The Business
When used wisely, coupons can add a significant amount of top-line revenue with a small allocation of marketing costs. It's hard to find an e-commerce website that doesn't use coupon plugins when selling online. Most e-commerce store owners start their online business by first spending money on Google or social advertising to get leads to the store.
If you have the money to invest or build a business, spend money to generate paid traffic. This is why coupons are so popular and widely used on e-commerce sites. This is to keep the online shopper longer, go through the conversion funnel, and finally complete (and come back) the purchase.
One of the benefits of offering coupons is introducing new customers to your store or website. The other is that they can help you reduce your email bounce rate and enhance your deliverability effectively. Coupons also help raise new product lines and sell excess or unnecessary inventory to make room for new products. Vouchers can be used to strategically encourage customers to buy new, more profitable products and increase their profit margins. Coupons can also use discounts as rewards to increase the loyalty of existing customers and ensure that they continue to shop at the store. Let's explore what are the types of email coupons.
Types of email coupons
Discount code email
Email rebates are offered in various forms, including 10% off, 20% off, 50% off total amounts, and even flat rates. Discount code emails are a great way to attract customers during the "recognition" stage of the sales goal achievement process. The best thing about these consumers is that they are usually ready to buy when looking for a discount code. We will leverage this to introduce our brand to new customers and drive additional sales from existing customers.
‍BOGO mail
To develop more online sales via email is to get your customers to buy something they didn't intend to purchase or buy more than they originally intended. The first strategy is to send a good old BOGO (buy one and one for free) email during the "examination" stage of the sales goal achievement process. Customers who did not plan to visit your store or shop online may change their minds when they receive a coupon from you.
Limited deal coupon email (VIP access)
Digital Marketing Jacksonville professionals exclaims that hierarchical VIP programs are accelerating among e-commerce brands. The reason makes sense. Psychology, especially social comparison theory, suggests that VIP programs create a sense of community and promote a sense of accomplishment. When done correctly, exclusive (and often limited) VIP offers can encourage customers to make more or more purchases, and they are happy with it. Another trick to emailing VIP vouchers is to send higher discount codes to more loyal customers. This strategy is effective because consumers can get great deals.
Christmas shopping voucher email
If you haven't set up an auto-promotion coupon email for each major online shopping holiday yet. Customers are highly motivated to buy during vacation and can use targeted vacation campaigns to optimize the "intention" part of the sales target achievement process.
Free shipping promotional email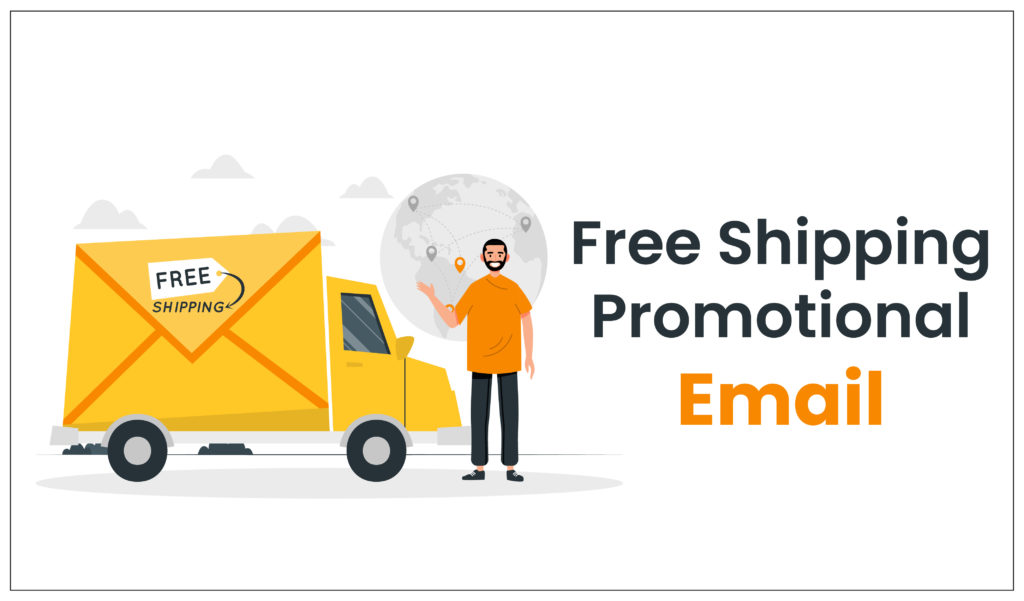 Free shipping coupon emails have the highest revenue per email among promotional emails. The customer also mentioned the result of multiple free shipping promotional emails.
Limited time coupon (today only)
Please send a limited-time offer to your email subscribers if you want to limit sales. You can also send first-time subscribers a one-time value during the "interest" stage of the sales funnel to get their attention and turn your browser into a buyer.
Strategies For Increasing Your Sales
Use a limited-time offer
Limited-time offers are discounts that customers can access for a specific period. You can set availability for hours or days. The goal is to limit access so that customers can act faster rather than later. Digital Marketing Agency Jacksonville experts say studies show that millennials are particularly accepting limited-time offers. Limited-time offers usually appear during a product launch or at a particular time of the year.
This approach is also suitable for attracting customers who are in the process of considering the customer journey. They conducted a survey and limited their options. When they land on your site and see the offer, they understand the value you are offering and get what they want at a discounted price. To set the offer apart from its competitors, we'll research what offers are available to other retailers. Then find a way to take it one step further. For example, if you want to offer your customers a 10% discount on your first purchase, do the same, but add free shipping. Use Email Marketing to keep in mind limited-time offers for subscribers. Include a countdown timer in your email to add urgency to your actions and remind them that they don't have time to buy the product they're looking for.
Create a sense of urgency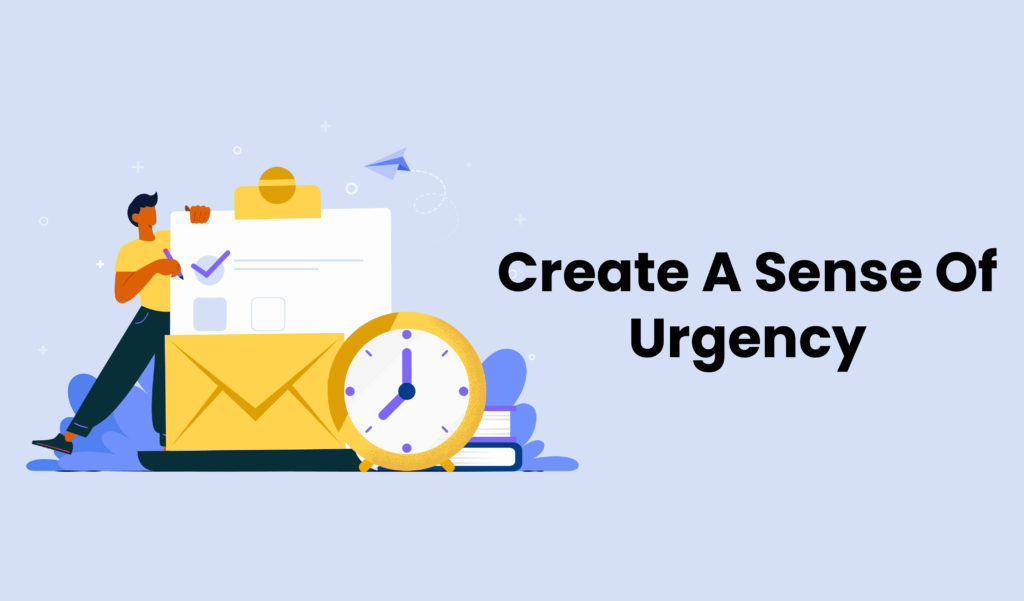 All the coupons I've seen so far probably had an expiration date because if you have a small number of them, or if they are only available for a short time, you will like things more. Limit coupons in some way to encourage customers to make purchase decisions faster. You can use the expiration date or limit the inventory.
Use Creative Visuals
Coupons are a request for customers to buy something. As a result, coupon codes can quickly be sent as plain text messages. Customers appreciate attractive visuals, so use the discount offer to incorporate eyecatching graphics, colors, and text. After all, you want your request to get customers excited.
Use the same concept to share the special offers. If the customer does not use the coupon at the time of purchase, please send an email with a special request for future purchases. This approach works for customers to focus on personalization. You can use creativity to make the offers visually appealing and more personal.
Make coupons accessible
Well-designed graphics that give off a visual appeal can add edges with email, coupons, or without coupons. This also applies to eye-catching images of related products, especially with catchy texts that inspire the shopping spirit. However, it is also important to make email accessible to various devices and users who have difficulty reading in image formats. Sophisticated design strategies can help attract some customers, but you won't want to miss them because color contrasts and fonts pose challenges for other subscribers. If you can't read the discount code on your smartphone, you can also lose it. Optimize all graphics on both mobile and desktop to ensure that coupon content isn't lost in translation. Also, test your email accessibility.
Try different coupon formats.
As with the email itself, the coupon details vary. The purpose of the coupon is also different. Unless you're always offering everything at 50% off (the deal we take), it's not enough to use the same coupon format every time you need to increase your sales. To maximize your reach, determine the format of each special offer and adjust your email to reflect your rewards. Coupon-style options include:
Item or category-specific coupon
Free shipping or discount
Sale
Clearance sale
Holiday discount
Royalty Rewards Program
You can also use different formats to keep your customers interested and increase the likelihood that related offers will reach the right customers.
Frequency of master emails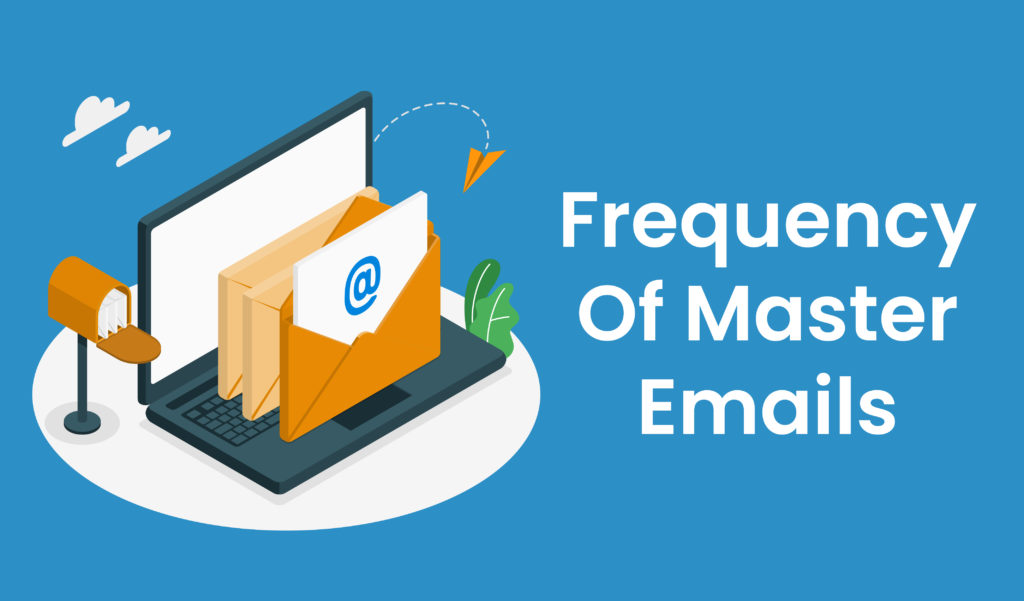 An essential factor in the email marketing strategy is how often you send it. For coupons, this is a significant consideration. This sounds like a great deal, but sending coupons for the same item every day can ultimately reduce the perceived value of the agreement and the product. On the other hand, limiting the availability of lists can further increase sales and create a sense of urgency.
Email coupons is one of the top techniques to generate and close leads with email marketing. E-commerce offers discounts and many opportunities to use coupons in more creative ways. With the right approach, coupons can help you grow your sales in certain situations, and you can always try new methods. Use coupons to create excitement at specific times of the year. Offer the lowest price coupons to increase your average sales. Create a Buy one get one offer to move less popular items: many email coupons and promo codes for digital marketers and small business owners. Coupon usage is expected to double in the next few years nearly. This means that every company needs to take email coupons seriously.
Consider the following valuable tips before creating the email campaign for increasing your sales with email coupons and promo codes. If standard email discounts don't work, consider other ways to save your customers money. Follow email marketing best practices to improve the performance of your campaign. This includes creating compelling subjects, segmenting lists, and personalizing campaigns. Find ways to trigger email coupons and promo codes from websites, social media, and other emails. Effective marketing campaigns that offer email coupons can increase sales without spending a fortune on advertising. You can do this with an effective email marketing platform. Remember that the coupon marketing strategy is most effective when combined with other tactics. Relying solely on coupons to grow your business has the opposite effect because customers don't see the value of your product. They may shop at another store with a higher perceived value simply because the competition is more strategic about when and how to offer discounts. Take hours to understand your ideal customer and their expectations. Consider building a coupon marketing strategy before starting the campaign.