How to search keywords for creating content?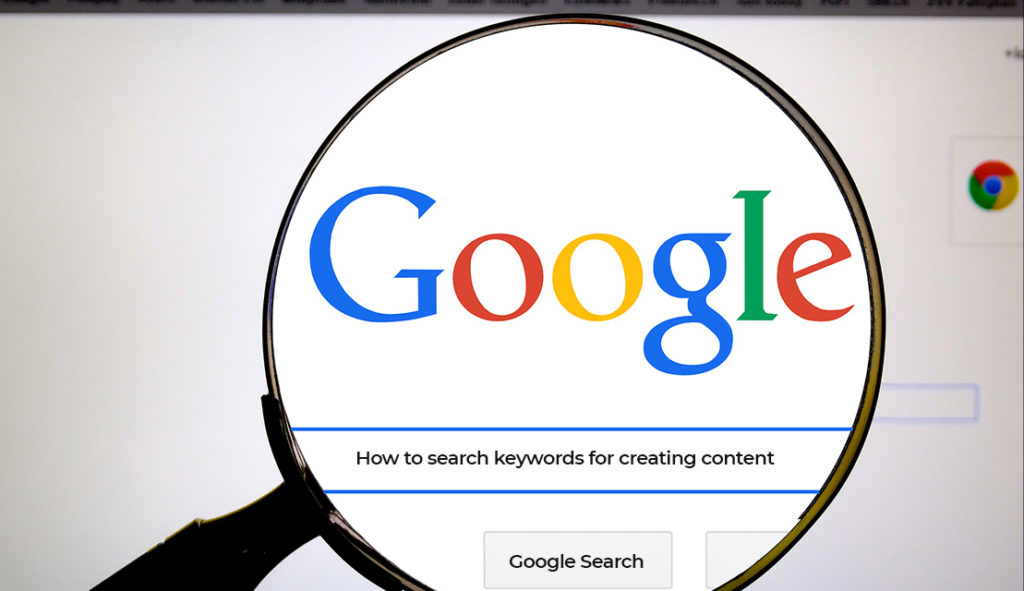 Content marketing is the most effective tool of inbound marketing and is growing potentially. But it won't be essential until it is reached or seen by the potential viewers. Keyword research for content marketing can make a visible difference in the search engine result page's rankings. It will improve your website rank as well as make it visible to the viewers. Hence, in this blog, we will be discussing various methods to search appropriate keywords for your content. But before we begin with the process of understanding, how to search keywords for creating content, let us first know that why it is important.
Importance of Keyword research
As discussed above writing high-quality content is not just enough when you are aiming to gain a lot of traffic on your website. Your content won't be read until it is visible on the SERP or searched by anyone. This is where keyword research helps you.
Keywords are actually the search queries entered by people on the search engine. When people have questions, they approach the search engine and input their query. The search engine then displays the results in the form of websites on SERP with content relevant to their query. So, keyword research relevant to your niche helps you understand the topics you need to address and it will exactly tell you what you need to cover in your content. Moreover, incorporating such keywords in your content will improve your website's ranking and help you reach a maximum number of people. This will ultimately drive a lot of traffic to your website. Hence, a proper keyword research is essential.
Learn more: Keyword and locations are they still important for SEO Now as we have determined why searching keywords is important for creating valuable content, we can proceed with the steps you need to take for searching keywords.
Understand how to identify best keywords
To start with effective keyword research, firstly you need to understand how to identify the best keywords for your content and what makes the keyword a good or a bad choice. To help you understand this, we will be further discussing some points based on the identification of a keyword.
Keyword relevancy
The relevancy of the keyword is the most important factor in keyword choice. Keywords relevant to your content prove to be a good choice, as drive relevant traffic to your site.
Keyword search volume
The most searched keyword has the highest volume. Keeping this in mind, selecting the words with higher volumes help you reach that amount of audience.
Keyword competition
The keywords with less competition are preferred over those with medium or high competition as it increases the chances of visibility due to less competition.
Long-tail keywords
The keywords with three or more phrases are called long-tail keywords. They are considered to be a good choice because they generally attract more relevant traffic and are less competitive.
Discover what questions your audience is asking
If you wish to create impactful content, you need to have a good idea of who your audience is, and what they are thinking and searching on the internet. Additionally, find that how often those terms are searched. Find their queries on various platforms like social sites, forums, online groups and engage in conversations. You can also approach content analysis tools for this purpose. Probably there are not many spaces where you can find people discussing their interests relevant to your niche. So, you can create one; start a social media group or forum page where you will get to understand your target audience's needs and requirements related to your area. Try to carefully understand their questions or concerns and develop your content strategically, around those topics.
This will also help you understand the expansion of your market and get a list of potential keywords.
Note what your audience has already consumed
Writing something that is already stuffed on the internet or which people already know, won't be essential. As we know that the keywords are the search queries asked by the people on Google. So, make sure that you select those keywords that are not yet addressed until now. This will improve the chance of your content ranking well on search engines and being read.
Choosing the right topics (questions asked by people) is the most essential part of effective keyword research. So, you need to first figure out what your audience has already read and eliminate those topics. This will help you provide something new to your audience and target your keywords accordingly to rank better.
Approach the Google
Think about what would you search in Google if you were looking for information relevant to your topic. Type your query in the google search bar, you will see some suggestions provided by Google related to your query. These suggestions are the terms mostly searched by people on Google. You can choose these as keywords to incorporate in your content. If you already have a list of keywords, input every keyword in the google search bar, Google will display the number of results it has on its pages, just below the search bar. Choose the one with fewer results to rank better.
Look for your competitor's keywords
Make a list of your direct competitors and visit their content to check the keywords they are ranking for. Spy them and look how and where they have placed their keywords. Analyse their content, observe their communication standards and do detailed research. You can also use tools like Spy Fu or SEM Rush to let you see what your competitors are bidding for. Examine their content strategy but remain true to your identity because the strategy that works for one brand may not work for the other. But keep in mind that just because a keyword is good for a competitor doesn't mean it to be the same for you. However, it knowing what keywords your competitor is ranking for, at least gives an idea about keywords to choose and evaluate.
Identify what is common in highly engaging posts
The other thing which you can do is search your niche on Google and analyze the first five results that Google displays on its result page. Try to find out what keywords are common in them for which they are ranking and you can select the ones that are relevant to your niche.
Remember that the keywords which have worked for them may not necessarily work for you. But it will give you an idea of what type of keywords you choose. This will also help you get an idea of those keywords are placed in the content and how the content is written to begin your process of creating content.
Narrow down your keyword list
After collecting a good list of keywords, it's time to narrow down your list. It is specifically important when you are looking to rank your content. Filter the keywords according to their category, competition, and search landscape.
Categories are helpful to meet the search intent of your user. Let us say that you have come up with around 20 keywords, so you can drop those keywords that are least relevant to your categories. Select the low competitive keywords as they will help you rank earlier on the search engines and search landscape defines selecting the keywords with high search volumes.
Pick specific keywords you are interested in writing about and which will help you rank better in search engine result pages.
For more information read our detailed post on how to approach keyword research.
We hope that using all these ways for key research proves helpful for you to begin with creating great content and move towards the top of Google rankings.
Remember to also create content by keeping your users in mind and not only for SEO so that it improves the chances of your content being read and reduces your bounce rate. Proper keyword research can help you rank higher. But if still, you are not sure about your capabilities, you can hire a Local SEO company to help you with this. The easiest way to select the best company locally is by approaching Google. For example, if you need SEO services in Jacksonville, search for the best Jacksonville SEO services. Google will display all the good companies in Jacksonville. Get detailed information to rank higher on Google by reading our post: How to rank #1 on Google: The 2021 guide