Lead Generation Strategies for small businesses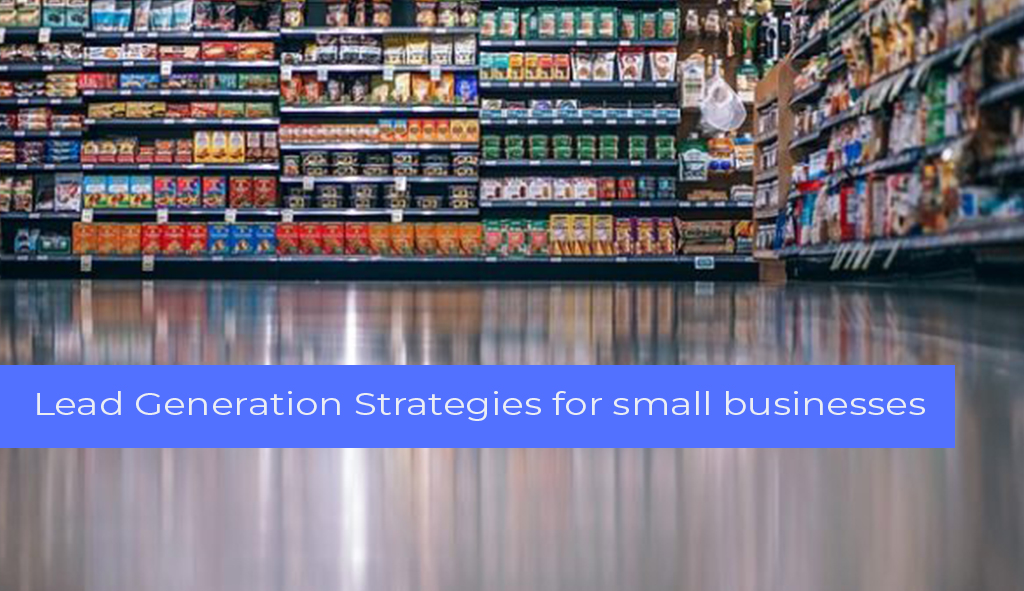 The success rate of any business depends on its ability to bring new clients and that ultimately begins with leads. Where a lead is an individual who is interested in your services or products. Hence, by increasing your leads you can eventually increase your business. This makes lead generation incredibly important for the overall success of every business irrespective of its size. Thus, lead generation is a crucial driver of growth for your business and also a key to build a relationship with the customers and influence them to buy your services.
Without a reliable source of new leads, your business cannot grow and succeed. So, for generating leads, you need to create content, attract traffic, covert it, and then also qualify it. This may appear to be a daunting task but with the right strategies, it is not as overwhelming as it seems. So to make this process easy for you, we at YashaaGlobal, an expert marketing agency that provides digital marketing Jacksonville services have come up with the best lead generation strategies with our years of experience.
We will be discussing these strategies in this article but let us first understand what does lead generation strategy indicates and what are its components.
What is a lead generation strategy?
A lead generation strategy includes the techniques used to attract potential customers and convert them into leads by somehow having them share their contact details. A lead is simply a person or an individual who has an interest in the services or products that your business provides. There are basically four important components of a lead generation strategy namely lead capture, lead magnets, lead qualification, and lead segmentation.
Lead capture:
A lead capture is a way to collect information like the lead's name, contact information, and any qualifying details from the lead or an organization (business name, position, number of employees), in case if you are a B2B business.
Lead magnets:
A lead magnet is an incentive offered for the purpose of gathering information from the prospects to become new leads.
Lead qualification:
It is the process that is used to determine whether the prospects are able, ready, and willing to buy the product or services.
Lead segmentation:
It is the process of segmenting or dividing the leads according to their habits, information, and activities. For example, job title, the lead magnet by which they got attracted, and the pages they visited on the website.
To fulfill these components, you will need leads, so let us learn the best strategies that you can use to generate leads.
What are the best lead generation strategies for small businesses?
Lead generation is important for many reasons like engaging with potential customers, increase the client base, and most importantly to build revenue for your business. But before you start any marketing endeavor, knowing who is your audience is the first essential step you need to take. Identify the answers to the questions like what type of customers would your services serve? What are their interests? And what are their demographics? Once you know the answer to these questions, you will have a clear idea of whom to target.
Having a buyer persona, that basically represents your target audience will help you to get an insight into your customer's mind so that you can target them better. Now you can take a look at some of the lead generation strategies listed below.
Create an engaging content
You must have probably heard the old maxim, "content is the king". Yes, that is said because great content attracts a great audience. Whether you are creating an infographic, a newsletter, or writing a blog, make sure to create it in a way that should be valuable and meaningful to your target audience. If you just provide the content that is stuffed with keywords and not even relevant to your target audience, you may initially see a surge of traffic. But this traffic will hardly be sustainable in generating loyal leads. While creating content you should always remember that customers are smart today. They clearly understand the difference between content that is informative and educational and the one that is just designed to pitch and promote the services and products.
So, focus on your target customer's needs and requirements and build your content around it. Make sure that it doesn't look promotional and is compelling enough to get the prospects to perform the desired action. This will ultimately help you generate new leads. Once you are done with capturing those leads, you are all set to market your products and services and make sales.
Build an optimized website
Your website can prove to be your best bet to generate leads if optimized and designed properly. So, make sure to design and optimize your website in a way that provides an optimal experience to the users. You should consider some of the parameters like speed, responsiveness, navigability, and SEO while designing your website to attract visitors to your website.
People are most likely to leave websites that don't load fast. So, you should properly optimize the size of the images, reduce the number of plugins, minimize your coding, and use a CDN to improve your website's speed. Your website should also be responsive to reach a large audience it is important because many people use their smartphones to access the website. You should also properly optimize your website for SEO to rank it better for improving your website traffic by improving its visibility. To increase the chances of viewers staying longer on your website, they should be able to easily navigate it. This will even provide a smooth and simple user experience. If done properly, will not just drive good traffic but also create their interest.
Since, your ultimate goal is to generate leads, ensure that you add a call to action button that is clearly visible, especially on your landing page.
Run paid ads on Google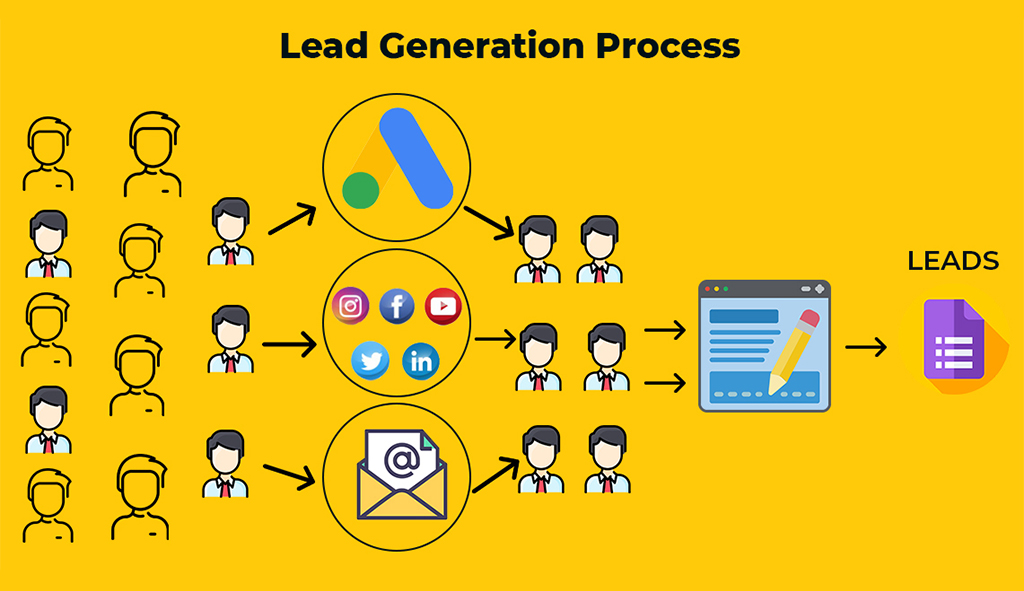 Promoting your organization on Google is another great way of generating leads for small businesses. You can use pay-per-click (PPC) ads, to rank at the top for searches based on keywords related to your service or product. This will, improve your visibility and make people aware of your existence and visit your site.
You can reach out to many potential customers, whenever they are spending time online by using Google ads. You can embed a click-to-call button on your ads so that people can call you. You can also display your company's locations to drive people to your business.
Decide where you want these ads to appear and create tempting ads with appealing content and images to get prospects. If you are running Google ads for the first time, then here is an advice for you. Start with a small budget and then you can increase your amount after you are sure about what works for you and what does not.
Use social media platforms for marketing
The use of social media platforms is a must when you think of generating leads for your benefit. The whole world is on social media including your prospects. Begin with creating an account on every social media site like Facebook, Instagram, Twitter, LinkedIn, and Snapchat if your target audience is millennials. Now, create relevant content for every site respectively. You should write a social media post for every platform separately. You can create videos, infographics, images, held quizzes, keep your followers updated with the latest event, etc. Well, whenever marketing on social media, engagement is a key to success. So, be sure that you actively reply to your followers and address their comments and reactions. These platforms can prove to be a great way for expanding your customer base if your content is good enough to motivate the followers to share and interact with it.
Running paid ads on social media is also a great option. You can post audience-specific ads based on their interests and demographics. This will allow you to reach only the audience interested in services like yours and target them directly. You can direct them to your site by building their interest. Then they can explore and decide for themselves.
You can also be more specific while targeting your audience with social media platforms like Facebook. You can retarget the audience already in your existing lists through custom audiences and lead ads.
You will establish yourself as a trustworthy business, by consistently posting good content on social media platforms also generate a regular source of new leads.
Host an event
Hosting events is another way of generating leads and increasing your revenue. You can conduct seminars or webinars where you can directly interact with people directly and tell them about your product and services and obtain their details to target them in the future. Use different channels and tools to promote your event and build interest among your target audience. Think about how can you emphasize the importance of the event for your target audience in your promotions.
You can build a simple form in your promotional ad so that your interested audience can register there. This will allow you to have a readily estimated number of people who are going to attend your seminar. You can decide your goals like how many people you want in your seminar and how many of them you are targeting to convert. This will help you to analyze the success rate of the event.
Take a follow-up after the event with each of the attendees to obtain feedback and convert them into your customers.
Approach Co-marketing and Work with influencers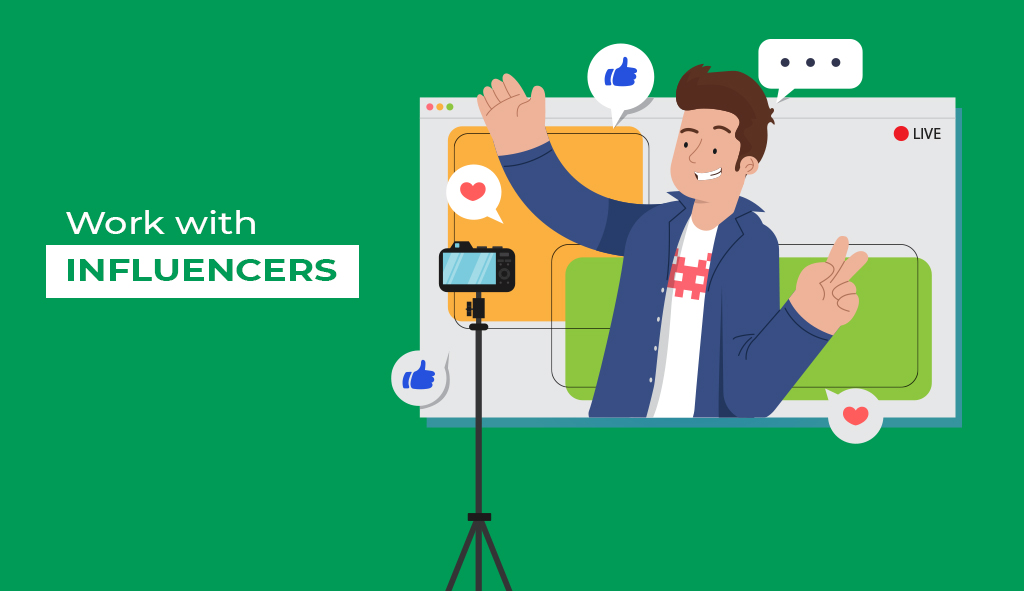 Co-marketing simply means getting others to actively market your business. You can partner with another small business of the same industry as yours and effectively increase your outreach. Your visibility will be doubled than before when you were promoting your content alone. This will eventually get you more leads. The greatest advantage of co-marketing is that you need fewer efforts while building your content while you get more results. You can create any content collaboratively, it may be a blog post, an
event, or an e-book. But make sure that both businesses are on the same page when it comes to generating leads or creating goals.
Another strategy that you can use when it comes to collaborations is working with influencers. Influencer marketing is rapidly growing because of its affordability and ability to generate quick results. People find influencers more interesting than brands and moreover these popular social media celebrities have plenty of followers. So by collaborating with them for promoting your services or products you get access to a whole new bunch of prospects. It is also the best way to increase your visibility on platforms where you have fewer followers by targeting the influencers in that same sphere.
Finding the best influencers is a key to successful influencer marketing. So, find the best influencers in your niche and build trustworthy relationships with them. This will help you achieve more than you expected.
Lead generation is the most important goal of every business but around 61% of the businesses still face challenges while generating leads. However, any business can generate good leads with a properly planned strategy that incorporates the methods discussed above. While we have mentioned some of the best lead generation strategies, at the end of the day there are multiple lead generation strategies out there.
Remember that one size doesn't fit all, so the lead generation strategies won't be the same for small businesses as large organizations. If one strategy fails, don't be afraid to try the other. You have to choose the one that will be successful for your business. You can also make your old strategies work by updating them with a new twist. Lead generation strategies are not expensive at all but expect to spend at least a little cash. And lastly get creative because you never know what will work for your business. With consistency, your efforts will definitely pay off.