Outdated SEO strategies that you need to leave behind in 2022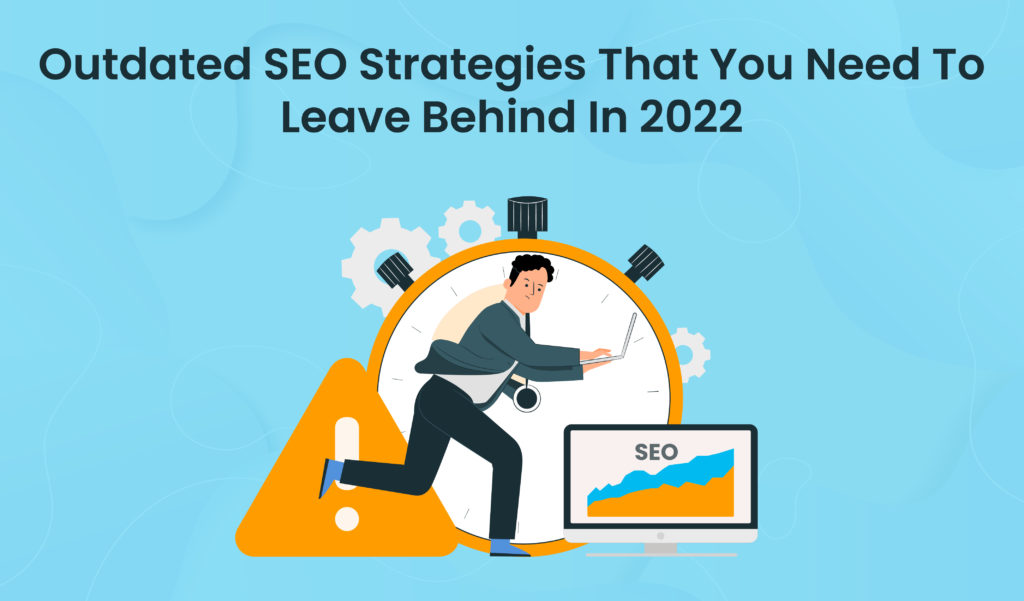 The hardest part of SEO is its versatility. Google keeps updating its algorithm nearly 550 times a year. This means there is at least one update every day of the year. 
When it comes to separating fact from myth in the SEO world, things can get confusing. There's so much information that it's easy to get lost if you don't know what you're dealing with. Especially as time goes by and new algorithm updates are released. Fortunately, this doesn't have to be at all. As you head into the new year, we want to help you separate the wheat from the chaff for SEO truths. So let's dive into SEO services and identify and debunk some Google SEO updates in 2021 that you don't want to lug into the following year. Not all changes can be tracked. Don't waste your time with this. 75% of internet users never get past the first page of search results. Therefore, it is essential to understand how to beat these algorithm updates and stay on the first page of search engine results.
By the time you've finished reading this, not only will you know some of the most common SEO mistakes, but you'll also have a relative understanding of how SEO works, meaning any future SEO service myths you hear about will be easily recognizable immediately or at least with a bit of research. As in 2022, you need to leave behind old SEO updates and do something new and improve. If you're still working on your SEO services solutions.
To help you stay on the first page with appropriate efforts, our Jacksonville SEO experts have compiled a list of outdated SEO strategies that you need to avoid in 2022. They are:
Exact match domains
Duplicate Content
Creating posts for "SEO best practice."
Private blog network
Sticking with the same strategy
Emphasizing domain name keywords
Posting content only for the search engines
Adding irrelevant alt text to images
Spam comments
Let's have a close glance at each of them.
Top outdated strategies that you need to leave behind in 2022
Exact match domains 
When SEO strategies were first developed, many people tried to include details in their domain to improve their search rankings. However, Google doesn't take your domain into account these days. Instead, the environment is purely a form of branding that should include your business title. If your website domain still has keywords instead of just branding, it's time to change. Including keywords will not improve your rankings, but it can also make your site look like spam, ultimately hurting your Google rankings. Think of the domain as a branding tool at the beginning of the year rather than an SEO tool.
Duplicate Content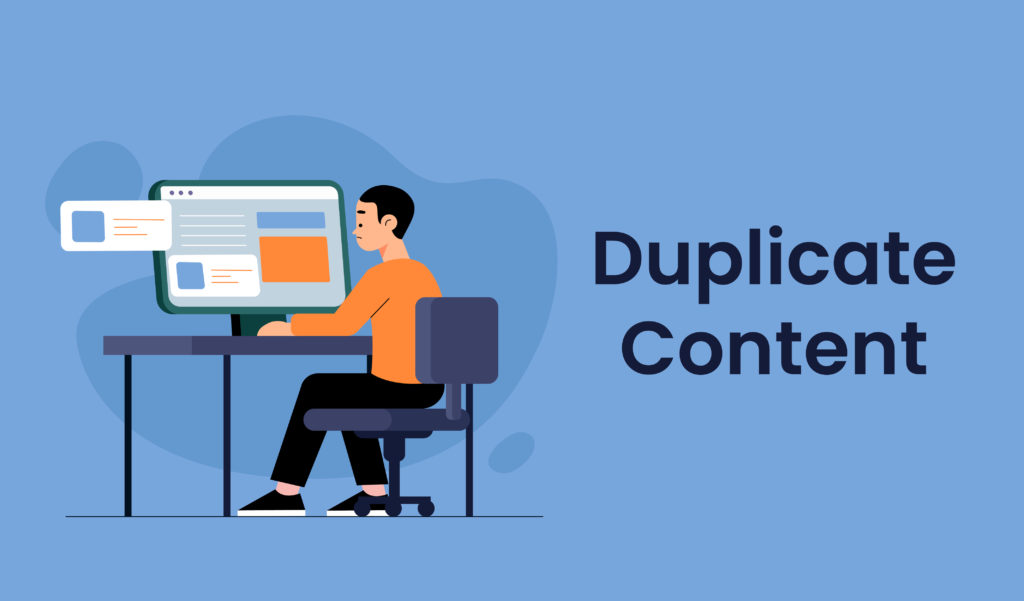 Duplicate content refers to similar content that appears on multiple websites, whether that page is inside or outside of your site. This situation puts your SEO strategies at risk because search engine crawlers have the power to hide sites with similar content from search engine results pages (SERPs). Duplicate content includes the following:
Duplicate product descriptions
Use the same page in different sections of your site
Mishandling the global zone (www) and hypertext transfer protocol (HTTP) on your site
Use content from another blog on your site
Share the same content across multiple domains
While there is no penalty for duplicate content, your page may not be as visible to the public as when searching for a relevant topic. Instead, search engines will show users other blog posts that are more relevant and unique, resulting in your business losing money. So let this SEOtechnique go obsolete as you progress in your website development.
Instead of constantly duplicating content, you can hire professional content writers to help you create high-quality blog posts. It seems very useful to take advantage of plagiarism-checking tools to ensure 100% originality of your content. If you don't use these tools, you can copy and paste a short phrase in your content into the search engine to see if any duplicates appear.
Check out our post on Duplicate Content: Causes and Solutions for more information.
Creating posts for "SEO best practice." 
Search engine optimization (or at least those who are misunderstood) has done to the Web. Excessive "search optimization" content has no purpose other than helping the page rank a particular search query. As a result, the Internet was poorly written and flooded with poorly researched content, urging people to click on search results. From Pandas to Core Updates, Google has done its best to present valuable content and functional websites that have proven to serve the intent of all users. And the result is impressive. Google's SERPs deal with people's questions and challenges very effectively.
So it's time to stop if the company updates its official blog just because the CEO heard somewhere that "publishing new content" is one of SEO's most important tactics. Instead of investing in content publishing because "competitors are doing" or "that's how it optimizes your site," try the following:
Creating purposeful content: What do you want that content to do? This usually leads to conversions on your site, so plan your content accordingly.
For content to generate sales, we create content that solves target customers' problems by positioning products and services as solutions.
Position the brand as a knowledge hub and create content that attracts quality links. Publish your survey based on the findings, or create detailed surveys and other lead magnets based on company data.
Please do not do this often as it will affect the quality warns the Internet Marketing Service professionals. One or two well-researched articles a week, backed by quality public relations, are sufficient. In addition, you can create up to 20 unique contents by diverting the content of one survey. YouTube videos can also be used to run advertising campaigns on Facebook to raise brand awareness and grow the community. But don't forget to add subtitles. Most people watch videos in silent mode, especially on social media. Creating relevant content is still essential, but only if done intentionally.
Private blog network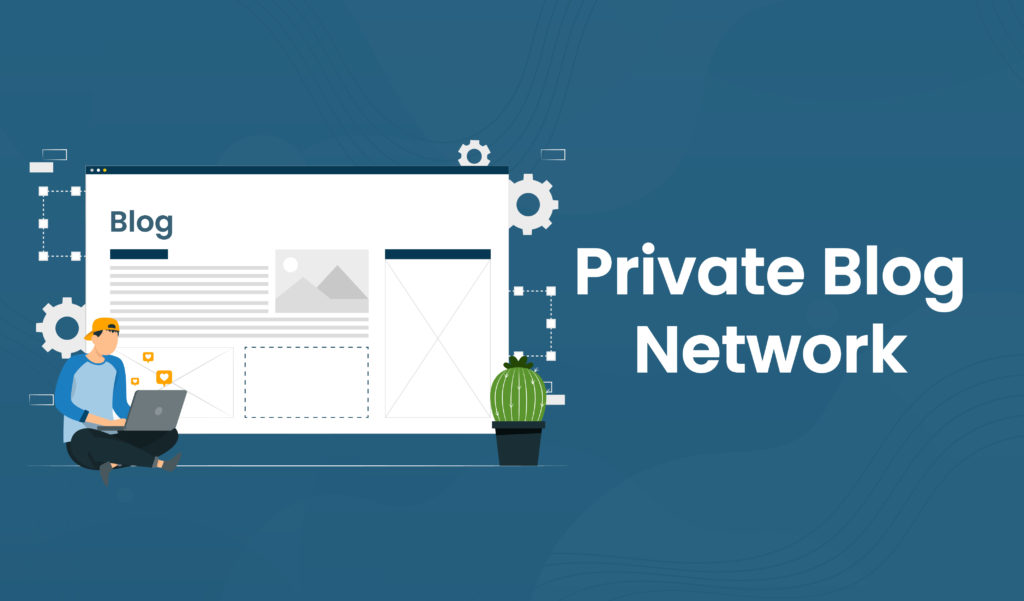 Another way to generate backlinks in bulk is to create your network of websites and link them to your primary website. The appeal of this link-building technique is that you can control the network. You don't have to haggle with other website proprietors, and you don't fall victim to the nofollow attribute. When done correctly, it is one of the fastest ways to improve your ranking.
Google is not a big fan of PBN and will not hesitate to attack the entire network with a penalty if found. Of course, some companies have been successful in evading detection. They hire writers to create high-quality content, spread IP worldwide, and diversify backlink profiles. Apart from that, these PBNs are pretty expensive to maintain, and most companies struggle with the break-even point of this strategy, at the risk of final penalties and investment loss.
Sticking with the same strategy
Core Web Vitals are a new SEO term that you may have never heard of. However, in 2022, it is essential to understand what they mean and the metric reference benchmark behind them. Google rolled aside experience, a new algorithm directed to the page based on its crucial Web vital score. Google defines them as a series of metrics that measure speed, responsiveness, and visual stability. We will dig slightly more profound in this post, but here is a quick return.
Largest Contentful Paint (LCP): Page speed is the time until the main content of the primary salary is required. The ideal LCP is faster than 2.5 seconds.
First input delay (FID) measures page response as the time it takes for the page to become interactive. The ideal FID is more smallish than 100 milliseconds.
Cumulative Layout Shift (CLS) Measures visual stability as the number of unexpected layout shifts in the displayed page content. The ideal CLS is smaller than 0.1.
Google has updated many existing tools to accommodate Core Web Vital measurement options. Each of these tools provides a report that provides details and insights into the health of core web metrics. These platforms have a while and understand these reports well and how to improve your results before the site experience update was created.
Emphasizing domain name keywords 
The domain market has never been as stressed after the pandemic that forced many companies to transform digitally. It's almost impossible to find a meaningful .com domain. The .com domain has no SEO value. Google has removed the signal for all parts used so far. Domain age and TLD (top-level domain) are no longer critical. What matters is the authority of the page and the brand's credibility. Keywords in the field also lost power.
Meaningful domains are still important because they can create strong relevance to the products you sell and increase your CTR. But these days, investing thousands of dollars in a .com domain makes little sense.
Influential players enter the domain market and help business owners navigate them. The business name generator finds cool domain names and checks the availability of words on social media.
Posting content only for the search engines
EAT principles help you master long-term SEO success, even though Google's algorithms are constantly changing, and it's pretty good. EAT stands for ability, authority, and credibility. It essentially measures your brand's reputation on the internet. Google ranks well-established, branded, credible pages higher than unknown pages. If the industry is a bit more saturated than other markets, you may be wondering how to beat big companies and established brand-name competitors. Start small, and don't get overwhelmed. You can take explicit steps to develop your brand's authority, credibility, and reputation. Here are some:
Request customers to leave good reviews on reputable sites such as Yelp, BBB, Amazon, and Google.
Get quality links from your industry website.
Take action and encourage mention in public forums. Show EAT on your website through customer testimonials, case studies, reviews, and other forms of social proof.
Refer to our post on A complete guide to E-A-T for detailed information.
Adding irrelevant alt text to images
Over 20% of all web searches are Google Image Search. Therefore, to conquer SEO in 2022, it's essential to know how to optimize your images for SEO. First, make sure all the images you use are high quality and related to your keywords. You need to make it clear to the user what the content is by looking at the picture. Be sure to compress the images you use before uploading them to the website. Keep in mind that Google considers page speed to be a ranking factor. Pictures make up 21% of the total weight of a web page. This means that even large images can slow down fast websites.
The alt tag on the photo is also significant. This is text instead of an image used by search engines to associate keywords with images. It's also what the user sees in the upper left corner of the idea that isn't loaded. When creating the alt text, include relevant information and keywords as needed. However, be careful not to use keywords. If it doesn't make sense to have the above keywords, don't. Google considers this spam and may penalize your site accordingly.
Spam comments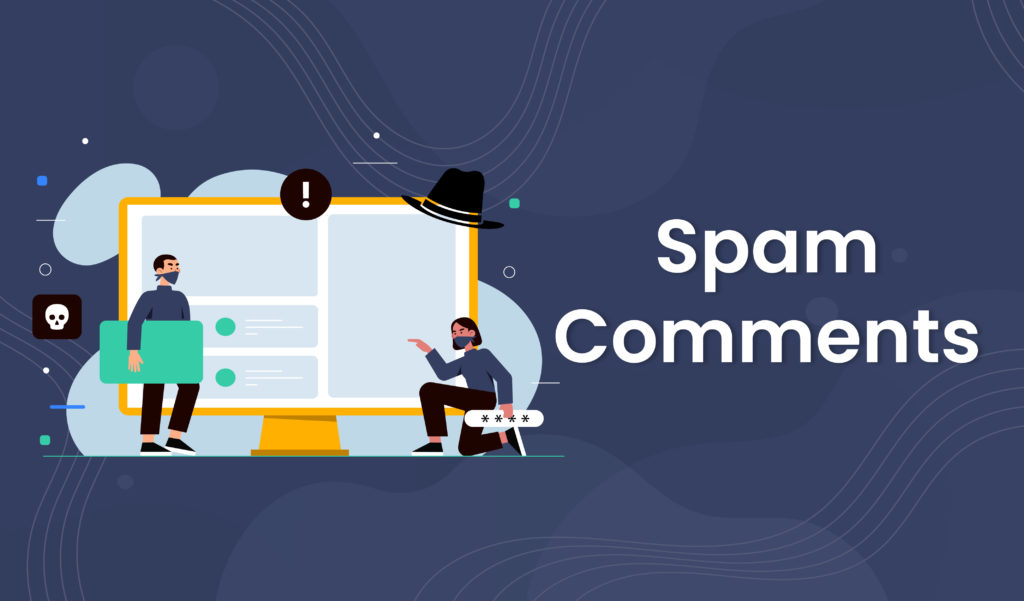 Another black hat SEO strategy is to comment on other resources that may or may not be relevant to your niche with backlinks to your site. Many people use automated scripts to import comments into various online journals. The same applies to the discussion. Spam Comments are probably banned from online journals and meetings that post irrelevant comments. It's okay to comment on various web journals and conferences, but you need to know how to do it. If you are part of a group and everything you post is necessary and beneficial to others, you can add a lot of activity to your website.
Google has released some algorithm updates specifically to address comment link spam, but most web admins and SEO specialists are entirely sceptical of such practices.
It takes time to get rid of unhealthy SEO practices, but it's never too late to relearn them and follow new, more effective methods when you have got both outdated SEO strategies and top SEO strategies state the experts from Jacksonville SEO Company. Ensure your site's success by planning the use of external links, adding keywords, and determining the correct content length. This action plan improves the user experience, increases organic traffic, and increases revenue. You need to get out of your familiar comfort zone and face new challenges without hesitation. If you're using older SEO techniques, it can affect your SEO campaign.