Top Content Marketing issues and their solutions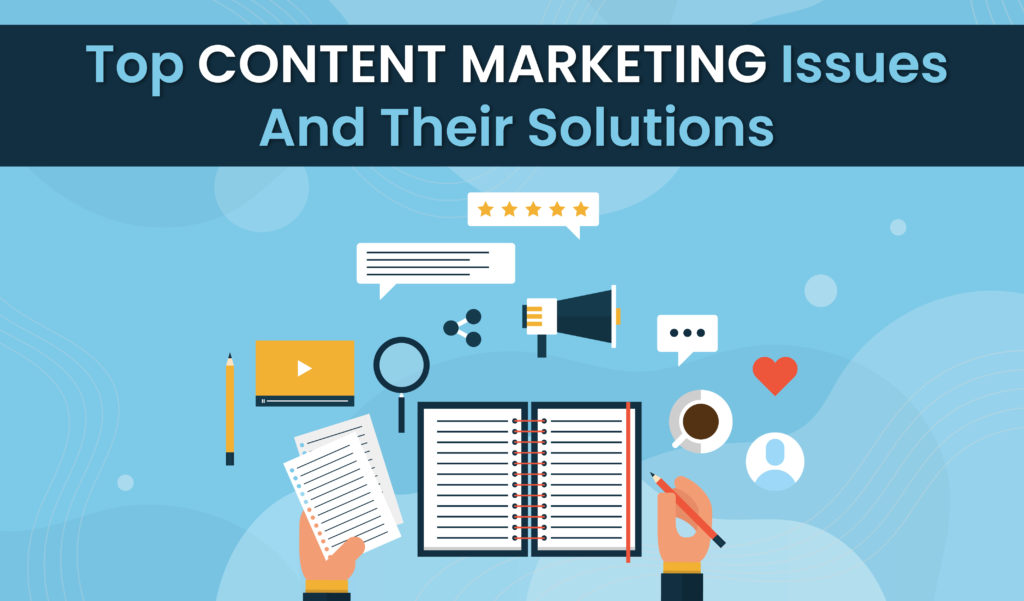 Content marketing provides excellent brand and business development opportunities, so the most successful marketers are now allocating more than 40% of their budgets to the content system. Unfortunately, many businesses waste time and money by failing to create content that engages and influences their target audiences. This highlights the fundamental issue of some brands' inability to overcome a number of crucial content marketing challenges.
When it comes to organizing the content function, brands face many challenges. They must deal with content proliferation, inconsistent and uncoordinated content creation, a lack of strategic oversight in the content discernment process, and the difficulty of finding relevant and timely content for consumers, customers, and prospects.
A blog post, emails, images, infographics, videos, or whitepapers can provide expertise and thought leadership to your target audience, encouraging them to interact with the brand and ultimately purchase from you. As content marketing is an essential and practical component of any digital marketing strategy, there are a few content commerce challenges to be aware of in order to develop a successful plan.
It is simple to create content. It is much more challenging to create good content. It takes time and skill to produce high-quality content consistently. Many small businesses tackle their content marketing efforts for a good reason. After all, no one understands the company better than you, so you're the ideal person to blog about whatever you do. Unfortunately, consistently producing great content can get in the way of other things, such as running your business.
According to research and the experience of Jacksonville Advertising Agency, the following are the top ten content marketing challenges that marketers face today:
1. Attempting to Understand How to Feed the Content Beast
Many businesses spend far too much time worrying about creating the perfect piece of content. Or they are concerned with producing only the type of content that their boss, sales, or customers want (see point #1). The real goal is to create content aligned with the buyer's journey consistently. Every day, buyers conduct online searches. And their search patterns reflect the importance of fundamental education. Precisely the kind of content you're afraid to publish because you believe your target audience already knows the fundamentals. Or because you are unaware of how many people your target audience must persuade to buy your product, say the Digital Marketing Jacksonville experts.
Your content should be published on a regular basis, based on your buyer's journey, and mapped to keywords relevant to your business. That is why Jacksonville Advertising Agency clients outsource content creation to us: we deliver foundational content that meets buyer needs while also providing business results. Consistent publishing in content marketing is always fraught with difficulties, attributed to a lack of resources, ideas, organization, and other factors. The primary goal of content marketing for businesses is to generate more high-quality leads.
2. Resources are limited
Creating high-quality content regularly and consistently is a skilled task that can take time. Many businesses struggle to make content always due to a lack of time. You could be a small or large business with insufficient capacity. It doesn't matter who you are; many companies struggle with a lack of content creation resources. It is frequently pushed to the bottom of the priority list as you focus on more critical tasks, such as the day-to-day operations of your business because of Internet marketing.
Another significant barrier that businesses face regarding content marketing is a lack of funds. Content production can be done in-house or outsourced; both methods require time and money. Suppose you don't have a content expert on staff. The best explanation may be to outsource to another company that can dedicate their time to assisting you in creating the right content for your business and distributing it in the right places.
3. Focus broadly
One of the most common mistakes many content marketers make is focusing too broadly on a broad subject or a narrow niche. Even established, well-resourced content production teams struggle to strike a balance in terms of editorial focus. If you cast your content net too broad, you may face an uphill battle to establish a name for yourself. Otherwise, you may lose traffic to larger, more established publishers.
Focusing on a particular niche, on the other hand, may appear to be a good idea at first. Still, you may struggle to expand your readership later on or even run out of genuinely new and insightful things to say about the industry.
4. Trends Shifting Toward Paid Promotion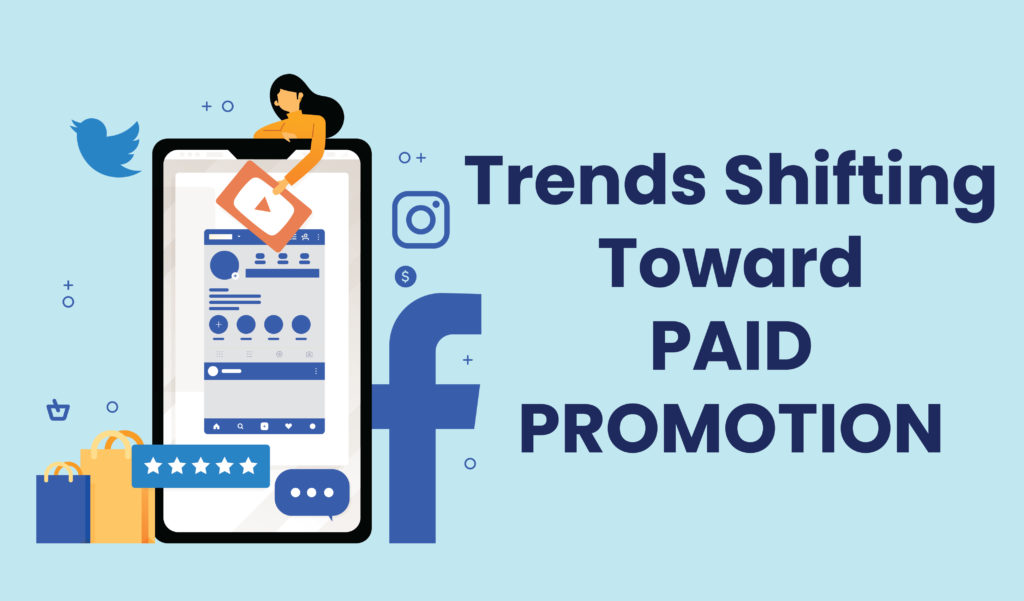 Simply publishing great content isn't always enough. The content landscape is rapidly shifting toward a heavy emphasis on paid promotion. Organic social media promotion has its place. Nonetheless, with platforms such as Facebook, Twitter, and LinkedIn providing increasingly cultivated ways to segment audiences and contact the right people – for the exemplary price, of course – more force is being placed on expending to get your content in front of the people you want to see it.
Organic social promotion may suffice for a while, but if you're looking to expand your reach and grow your audience aggressively, you may want to look into paid promotion options. You should expect to make a monetary investment in creating your content, but you may also have to pay to ensure that it reaches more people and serves its purpose.
5. Keeping to Extensive Publishing Schedules
The phrase 'signal vs. noise' comes up frequently in content marketing discussions. The signal in this context is your content, and the noise is everything else. With so much content being produced, the pressure to publish as much as possible (with the highest goal of brute-forcing the way through the sheer volume of pieces published every day) is often too great to ignore. Numerous blog posts, white papers, and how-to guides will tell you that publishing at least once per day is required for content marketing success.
6. Aversion to Risk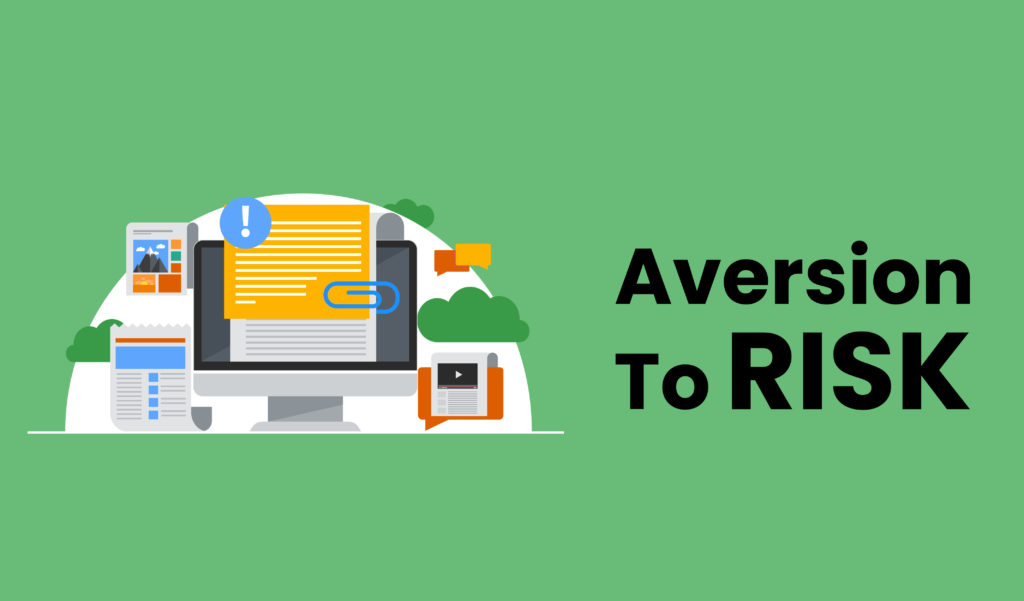 Content marketers are, for the most part, creatures of habit. They stick to what works. If a specific type of post resonates with our audience, we'll frequently apply that formula to the next post, the next, etc. This is due to two significant factors. The first thing is that we genuinely want to provide our readers with practical, actionable, and valuable content. The second reason is that, to be honest; we're hopelessly addicted to page views. Establishing an audience and generating consistent traffic from content marketing campaigns can take years.
7. Unrealistic Expectations and Impatience
It can take years for your content to start producing results, regardless of your content marketing team or how large your budget is. It takes time to create content for SEO and appear in the SERPs or for your content marketing to start bringing in leads. Building an audience and credibility for your brand is a long-term strategy that should be implemented alongside shorter-term methods like paid search. Although content marketing takes time to produce results and consumes significant resources, it is also one of the most effective marketing strategies available. It will persist in paying rewards for years to come.
Many content marketers work with executives and managers who have unrealistic expectations about the results they can expect from content marketing and how quickly they can achieve them. They are accustomed to traditional marketing strategies that provide a quick return on investment. Explaining the process to managers and executives and informing them of what they can expect and when they can expect it will help set internal expectations and allow you to continue producing content that will impact the business's bottom line.
Developing a plan so that you can stick to, understanding your objectives and audience, and producing high-quality, consistent content will ensure that you get the most out of your content and overcome the challenges.
Check out our blog on Digital Marketing: Assumptions Vs Reality and get started with a fresh and realistic perspective.
8. Demonstrating credibility and authority
Many marketers struggle with finding and establishing a credible and authoritative voice for their brands and breaking through the clangor to capture the attention of their target audience. For example, the financial space is crowded with experts offering advice and insights to consumers, making it extremely difficult for brands to stand out with their content.
Marketers are thus attempting to devise an effective content strategy that will allow them to maintain the brand's identity and boost marketing ROI while also increasing their brand's authority and thought leadership in the space.
9. Alignment of Strategic Business Objectives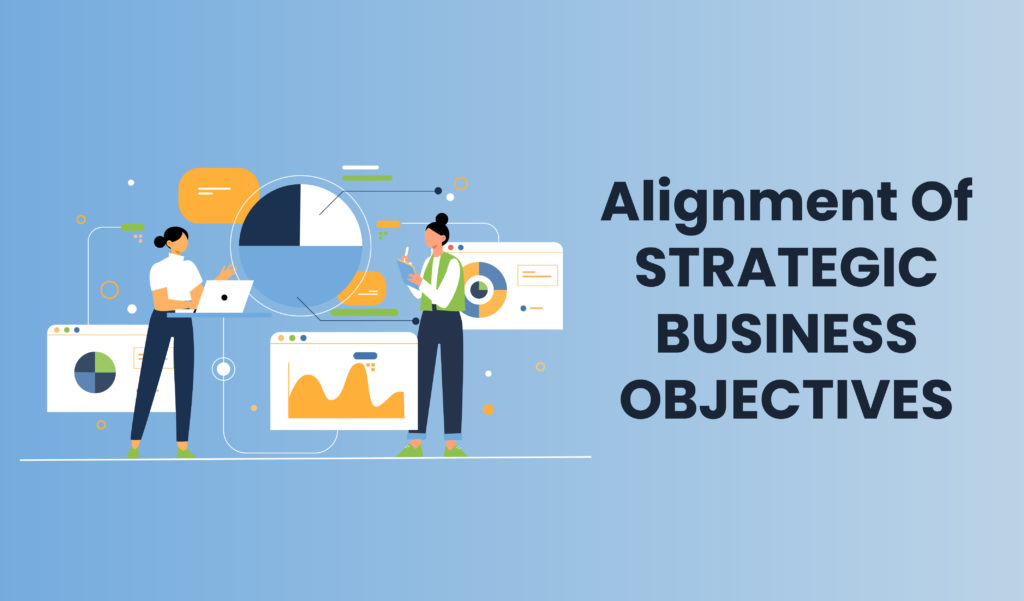 There is a lack of consistency in digital strategy and messaging across platforms for many brands, which can negatively impact customer experience and content marketing success. When individuals and teams work in silos and toward different visions and goals, cross-team collaboration becomes a significant challenge for marketers. Every good Marketing Agency believes better alignment between marketing and IT teams is required.
Marketing is becoming increasingly digital, necessitating technology more than ever before. Marketers can also use new technologies to experiment and innovate their practices in new ways. Another reason marketer require better marketing and IT alignment is that technology now plays a critical role in assisting marketers in providing a seamless, compelling customer experience to reach, convert, and retain customers.
Organizations create content in a dispersed structure, which frequently results in multiple pieces of content being created by different company areas with little awareness that other content objects existed or were in production. Furthermore, no master editorial calendar frequently drives the content creation or amplification process. Because there is no chief content officer or well-defined governance process, there is no central authority to lead and direct the content creation process.
Solutions to these issues
There are no guarantees in content marketing, but one thing is sure: if your content is terrible, you'll fail. Every post you publish must be as good as possible, and you must maintain this standard for years if you hope to build and sustain a sizable audience. It's nearly impossible to hit the mark every time – even the best blogs occasionally publish mediocre content – but you must strive for nothing less than excellence. You must also actively promote your content and provide it with multiple opportunities to succeed (for example, republishing content on Medium and other sites where it can reach a new audience).
It would be naive to believe that an article published in a glossy monthly technology magazine has less clout than even the best posts on a scrappy upstart blog. However, if you consistently push yourself, take the time to improve your writing skills, and only publish the best content you can, you'll soon be publishing content that is better than at least half of what is posted online every day. Maintain your efforts, even if it appears that no one is reading you. Also, avoid comparing your work to that of other publications. Yes, being aware of overall editorial standards and content trends is beneficial, but you should concentrate on making your most recent post even better than your previous post. Be realistic about how much and how frequently you should publish. Set attainable objectives and deadlines. Be forthright about your quality standards and long-term objectives. Burnout is a genuine and severe issue, and as the saying goes, an ounce of prevention is worth a pound of cure.
Yes, content marketing is more complicated than it once was, but it remains one of the most effective ways to grow your business. Over time, content marketing has transformed the marketing industry. Creating content that will satisfy and most likely interest your audience to read is not an easy task.
It would help if you first decided what you want your content marketing to achieve. Do you want to broaden your social audience with your blog? Can you generate leads? If you're hoping that blogging will generate more leads for your company, make sure you have conversion paths and tracking set up correctly in Google Analytics (or your preferred program) to demonstrate that your strategy is working.
It took a long time to research and discover what prevents content marketers from creating shareable content. We eventually came up with a list of the top Content Marketing Challenges and found ways to overcome them.