Top Ways To Drive Traffic From Facebook (Meta) Page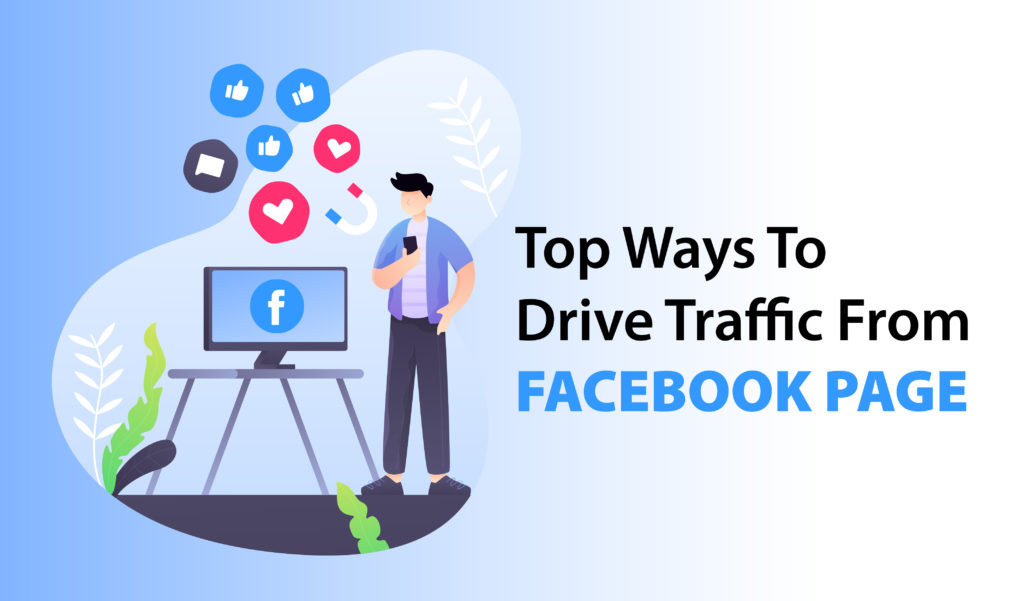 Today, Facebook (Meta) is an important channel for brands to connect with their audience. As part of this, it is used to increase traffic to corporate websites. It doesn't matter if your business is small, medium, or large-as long as your customers use Facebook, you need to use it to increase traffic to your website. A few years ago, Facebook was used only for personal communication. In most cases, individuals use it to connect with friends and family. But over the years, more and more businesses and businesses have noticed that their audience is using Facebook (Meta) and have begun to promote their brands. Engagement and sales on Facebook are common strategies. Bringing leads and customers from social media to your website opens up more possibilities. The main advantage is that you can transform them and work individually, personalize your communications and focus on the end of the sale.
With more than 1.44 billion monthly active users and more than 900 million daily active users, it's no exaggeration to say that Facebook is the best social network in terms of the user base. Facebook is becoming increasingly popular and essential, making it a virtual social network for businesses to move forward and optimize effectively in the field of Digital Marketing Strategy. Over the years, Facebook has put in place rules that make it difficult for business sites to display content in front of an audience. Still, when a large audience sees Facebook content, it often appears on Facebook pages. Facebook remains essential, and its importance grows over time. Now is the start if you haven't optimized Facebook for your business. If you already have or want to get a Facebook page, you need more traffic on that Facebook page. Digital Marketing Agency Jacksonville has come up with some ways to increase traffic to your Facebook page which we will be covering in this article. Here is a glance:
Posting multiple times, a day
Using Facebook Ads
Use videos
Sharing with other Facebook pages
Be focused on the content quality check.
Promote your Facebook page on other social networks
Interact with the viewer
Focus on Page Insights too
So, let us now explore them in detail.
Posting multiple times, a day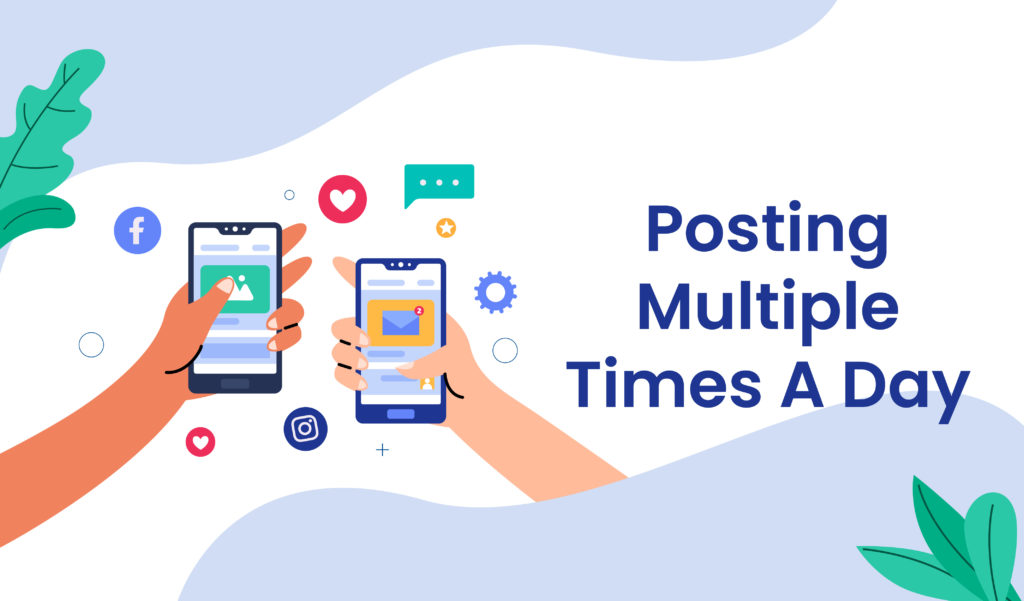 You can generate traffic from blogs and other social networks that post multiple times a day, you also need to generate traffic from Facebook. Exchanging screams with other Facebook pages like you is one way to get traffic from Facebook, but one of the most important ways to get more traffic from Facebook is to Facebook multiple times a day. To post on the page. Not only is it important to post to your Facebook page numerous times a day to get more traffic, but by posting to your page multiple times, you are strong between yourself and the audience you have already built. You can create a relationship. If you don't post and interact with your audience, succeeding on a Facebook page with over 100,000 likes doesn't make sense.
Using Facebook Ads
Facebook Ads are one of the most potent forms of advertising on Facebook, and some people rely on Facebook Ads to get hundreds of thousands of likes states the Digital Marketing Jacksonville experts. Some marketers have completed the system and have won thousands of likes for less than $ 100. If you spend $ 10 a day promoting your Facebook ads and optimize your ads to work well, your page can get thousands of likes each month. All are just $ 300 a month. It takes time and practice to reach this point, but when you get thousands of likes for hundreds of dollars, you'll be able to interact with a large audience. If you have a landing page to get more subscribers and you're promoting your landing page to your Facebook audience (preferably if you're promoting a landing page with ads), your mailing list will be oversized. The result of the multiple mailing lists is that the next time you do some product promotion, you can generate more sales, and some extra sales can go to Facebook ads. It's about starting that cycle to the point where you can always count on it for your business.
Use videos
Videos have always been an excellent help in marketing and getting followers and traffic. Not only does it increase brand awareness, but it also helps attract leads, which can lead to higher sales. Consider making a video about the current trend. However, you need to ensure that what you post there is relevant to your business or website. Your audience needs to be involved in your message; if they don't, it doesn't make sense to post it.
Sharing with other Facebook pages
One of the most undervalued ways to get more likes on your Facebook page is to share it with other runners. Suppose you are a digital marketing expert with a Facebook page about digital marketing. In that case, you will use this strategy to target different digital marketers with a successful Facebook page. The people you contact should have about the same number of likes as you. If you contact someone with a small number of likes compared to your number of likes, you will not get good results on the deal. If you contact a person with ten times your preferences, that person will probably not agree to do a screaming exchange because that person will not get good results on the deal. If you have 3,000 likes, you need to contact someone with 2,500 to 5,000 likes on your Facebook page. More people will answer "yes" to your screaming request. You can agree to remove the shoutout post 8 hours after both send the shoutout post so that the Facebook page is not over-promoted and displayed. Most Facebook page owners answer "no" to these requests, but if you let ten people say "yes" to 3,000 likes, the Facebook page will reach 30,000 additional people. It will be published, and you can choose to rate your page. It also has the benefit of helping someone else in your niche grow and thrive on Facebook. In this strategy, you and the Facebook page owner agree to exchange screams and take each other to the next level.
Be focused on the content quality check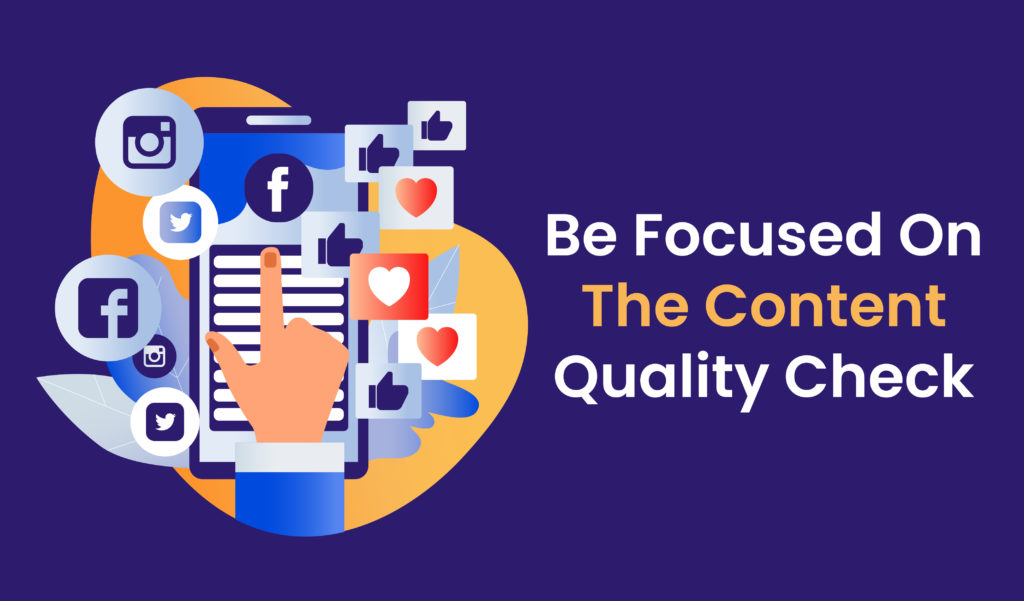 A great way to get people a glimpse of your page is to post some quotes f to your Facebook page. Be sure to include valuable resources so that viewers tend to click links to quotes and posts. Post your blog content to your Facebook page. Find a quotation, short paragraph, or sentence from the most popular articles and add it as a description to your Facebook post. Be sure to include a link to the article to make it easy for people to click. You can also personalize it by adding a short biography or photo of the article's author.
Another essential part of knowing how to use Facebook to increase traffic is the high-quality onsite content they care about. Matching your ad content to your landing page is a great way to improve your ad's performance metrics and reduce your bounce rate. However, high-quality onsite content that adds value helps to drive traffic organically. If it's perfect, you can increase traffic from Facebook to your site based on shares, incoming interest, and even virality. This means that content is shared more often on the Facebook platform, displayed more often in algorithms, generates more engagement, and spreads further by itself. Facebook also offers tools to help individuals and businesses create and monitor content marketing. This can mean more natural and organic results that drive traffic to your site.
Promote your Facebook page on other social networks
One of the most basic ways to promote your Facebook page is to promote your Facebook page to an audience you've already created. Depending on your current needs, you may spend additional time promoting one of your social networks. Instagram has about more than 1 billion monthly active users. Therefore, you can raise your ante and extend your advertising campaign to Instagram to get more profit. Fortunately, Facebook makes it very easy to promote between the two platforms. When creating Instagram ads, be careful not to use the same creatives for Facebook. To optimize ad performance and ensure higher quality traffic, Digital Marketing Agency Jacksonville experts recommend creating a Facebook-only campaign and a second Instagram-only campaign. You can use similar images and text in the two campaigns. Still, by separating them, these images will display correctly according to the needs of each platform, and the text will be best suited to your target audience.
Interact with the viewer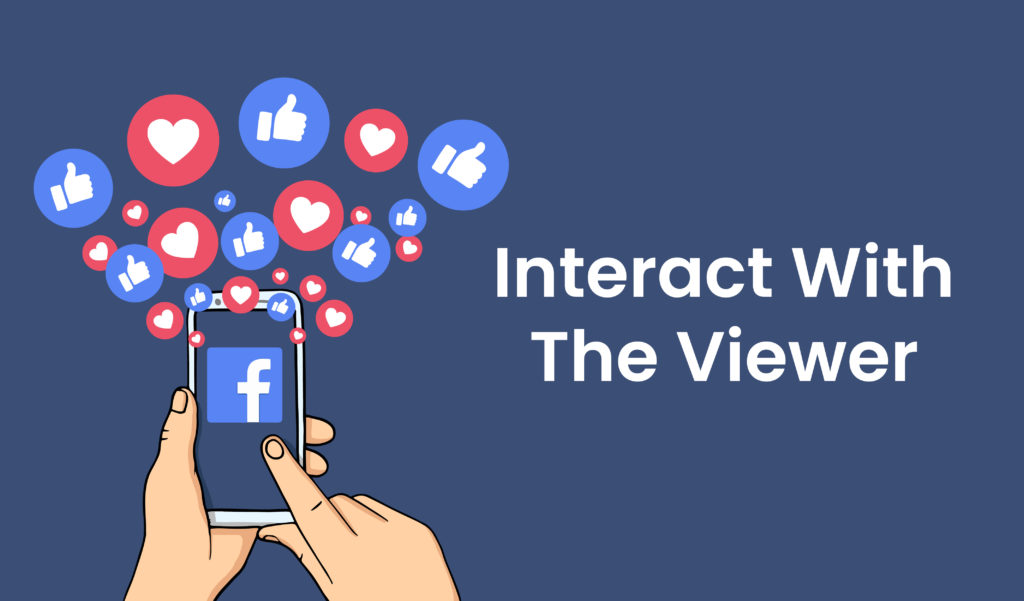 There are many ways to do this, but one of the most effective ways to interact with your audience is to ask them a question. But don't forget to ask relevant, engaging, and interesting questions. Otherwise, viewers may not want to interact with you. You can also ask your audience to fill in the blanks, give your personal opinion on a particular topic, or write a riddle or trivia quiz. Always remember that the questions are easy to read, short, and relevant to the content and the overall topic. Challenge your audience's thinking by asking questions that stimulate their brains. You can also encourage your friends to appreciate, comment, and share your questions to ask for help.
It's essential to redirect the answer to your question to your website or content so that your viewers tend to click on the link. In this way, you'll attract users to what you post on your site and improve your Facebook experience.
Focus on Page Insights too
Facebook pages provide you with page insights for free; knowing when to post content is just as important as posting content. These insights show that the majority of your audience is on Facebook. This information will tell you the best time to post your content. You should mainly send Facebook posts at the best time you know your viewers will see them so they can spread further and get more engagement. Jacksonville Advertising Agency believes that this is the best way to use Facebook to increase traffic to your website, but it's not the only way. As I said before, don't underestimate the power of organic content. Think about how often you've seen an ad or post on Facebook and clicked on the profile name at the top rather than the content in the body. Each of these times was another opportunity to generate traffic for your website.
For this reason, Facebook business pages need to offer a wealth of opportunities to increase website traffic. These opportunities are provided in the form of responsive page banners, timeline posts, sidebar content, and other things that belong to profile pages. And they still offer the bonus of boosting brand awareness and helping to get more out of your content strategy. Therefore, if you feel that keeping your Facebook page up to date is the cause of your loss, don't do it. Especially when promoting on Facebook. You may have missed an easy (and free) way to increase website traffic.
Here is more on how to boost your Facebook organic reach, in case you need some more tips.
Facebook pages are becoming increasingly important as Facebook approaches 1 billion active daily users. If you spend your time every day increasing your Facebook (Meta) audience, your Facebook audience can change your brand. You can drive Facebook growth by spending some money on ads, but development is essential if you don't post new content on your page and spend time interacting with your viewers. Facebook can be a great source of traffic for your website, as long as it's running correctly. You can use it for free or optimize it to get more visitors to your website.
Many companies know that if their fans want to see their content, they need to buy Facebook traffic through social advertising. The problem is that it can be added quickly, and not all companies have substantial marketing budgets. Your customers are interested in your company because your brand, products, and services will appeal to them. Maintain a relationship with Facebook content. This helps you take advantage of repeat traffic, which is the most desirable marketing indicator. It's great to use Facebook to increase traffic to your website. But it's even better to keep them coming back. Implement the above tips by Digital Marketing Jacksonville experts and follow the process outlined to ensure that your website will have more traffic in the future.