What are progressive web apps and how can they benefit your business?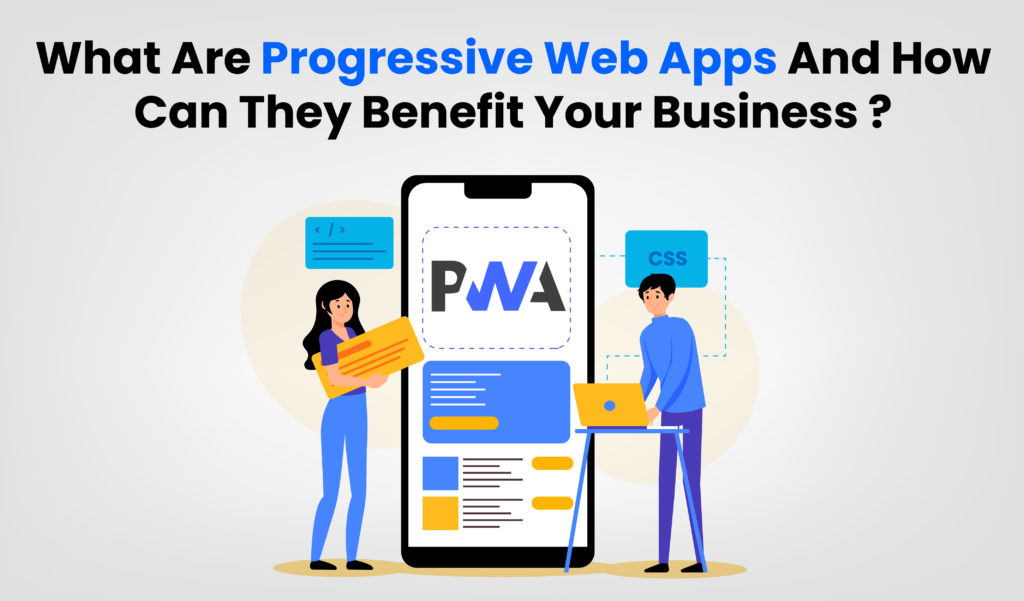 Progressive Web Applications are recognized as the best way for developers to create web applications. This application is fast to load, but it also outperforms its corresponding web applications (web pages and native apps). As a reminder, it's still a website, but it looks and feels like an app. They use the latest and most advanced web standards that allow installation on any device used. Today, there are apps for everything. From banking to studying, trading, shopping, etc. Most companies are more competitive than others because they rely on apps to improve their customer experience.
Therefore, you can install a progressive web application on your system and have it work offline. If you are using a browser such as Chrome and have the required flags enabled, you will be prompted to install the app as soon as you visit the site. Progressive Web Apps may sound like jargon, but it's only intended to provide a user-friendly app experience. Contact a technically savvy and well-tuned advanced web application development company to switch to P.W.A. If you're here to find out how progressive web apps can help your business. Then this article will help you.
In this article, we will cover:
What are Progressive Web Apps?
Features of Progressive Web Apps
Connection independent
Searchable with search engine
Progressive and responsive
High security
Applique structure
Save the start screen
What are Progressive Web Apps?
The progressive web app is a web application based on standard web technology and adds the latest JavaScript functionality. It is a web-based application that functions increasingly like a native application, basically an improved version of a web app. It was introduced as a concept by Google in 2015 and is expected to be standardized. As a result, Google goes further regarding P.W.A.s and their support.
By implementing a progressive web app, businesses can make a lot of money. This new technology is already in use by top players. The combinations allow you to create ultra-fast websites with P.W.A.s that improve your user experience, retain your visitors, and improve conversion rates. Experts from Website Design Company says that they bridge the gap between responsive websites and mobile apps. P.W.A. technology broadens the general understanding of websites. It can be saved to desktops such as native Android and iOS apps. The developer community is already aware of the great potential of progressive web apps. Every week they launch a new web shop that will benefit business owners.
P.W.A. provides a web app with additional capabilities such as offline usage and push notifications. Most importantly, web app users can install it as a standard app on their smartphone or computer. As a result, P.W.A. attempts to bridge the gap between a native app and a web app. However, it may not have all the elements provided by native apps. Use a native application. Users can access resources such as phone cameras and sensors. Support for leveraging these hardware resources is limited on the P.W.A. site, but it's a growing technology, and Google continues to drive it. Google also allows developers to add progressive web apps to the Google Play store. These web apps have become more prevalent in recent years.
Features of Progressive Web Apps
The essential benefits of progressive web apps. P.W.A.s help you access your app even if you have a terrible internet connection or are offline. This is made possible by P.W.A.'s Service Workers technology. The Service Worker allows your application to control network requests. In addition, recommendations are cached, providing offline access to the cached content for better performance states the Website Designers.
Searchable with search engine
P.W.A.s are very easy to find on the web. The P.W.A. manifest allows search engines to categorize these apps easier to find. Unlike native apps, P.W.A.s have URLs that can be crawled and indexed by search engines. Therefore, users can find them directly in the results of search engine pages. Compared to regular/responsive websites, P.W.A.s have higher performance and engagement, making them higher ranked and even higher if optimized for search engines.
Progressive and responsive
As the name implies, progressive web apps are progressive. They are produced according to the regulations of progressive improvement. It is a web design strategy to provide basic functionality and content to everyone, regardless of the browser used to connect.
P.W.A.s work on all browsers and are compatible with all devices such as mobile phones, tablets, laptops, and T.V.s, regardless of screen size or other specifications. This advantage of progressive web apps helps you avoid creating separate apps for individual operating systems.
Here is another post on how to make your website accessible that can help you.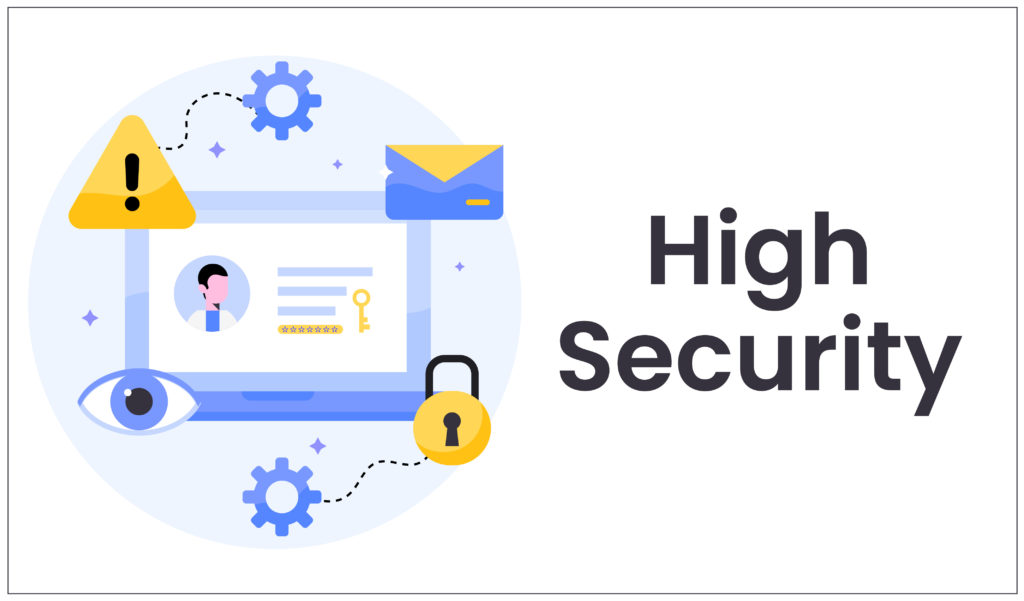 High Security: P.W.A. runs over HTTPS, so it's very secure say the Web Design Jacksonville experts. It protects the privacy and integrity of the data exchanged. Therefore, entering sensitive or personal information such as credit card details and contact information into the P.W.A. will make the user more secure and give them the peace of mind they deserve. The URL matches your website's domain, which can also help ensure that you have the correct app installed. This is different from apps in the app store. There are apps with similar names in the app store, which can be confusing. P.W.A. removes this confusion and ensures that users enjoy the best possible experience.
It provides the same user experience as native/hybrid apps, regardless of the tools or technologies used to develop the P.W.A. This is due to the application shell or app shell model. The app shell architecture helps create a P.W.A. that loads reliably and instantly on the user's screen when the user loads a native app.
The main advantage of progressive web apps over apps and websites is that potential users can add P.W.A.s to their home screen directly from their browser. As a result, they are ready to use much faster. The P.W.A. eliminates the need to bookmark web pages and removes the need for users to search the Play Store or App Store to find and download the applications they need. With the addition of the P.W.A., users do not need a web browser to use the application. It is displayed on the home screen so that you can access it at any time.
What is included in the Progressive Web Applications?
The advanced web applications combine the coding of a website with the feel of an app. These apps automatically improve the user experience and increase satisfaction. P.W.A. is a responsive website that depends on the user's browser. The essential components of the P.W.A. are:
Service Workers – primarily for offline support architectures and background tasks. High-speed loading by service staff is also possible.
Web App Exhibit-Web App Exhibit is used to build apps with native features such as app icons on the home screen.
Benefits of Progressive Web Applications:
Now it's time to look at the benefits that advanced web applications can bring to your business. These benefits should help businesses of all sizes take action. The benefits of understanding Google's unique (F.I.R.E.) principles. It stands for Fast, Integrated, Reliable, Engaging.
Fast: Progressive Web Applications are closed because the pages are pre-cached. This tends to return readers to reliable, fast-loading websites and increase traffic and retention for those websites. These applications also feel fast to the user. In other words, the time it takes for helpful information to appear on the screen.
Installable: The Progressive Web Applications emulates the behavior of a harmful application that can be installed on the device's home screen and then re-accessed via the icon. Again, the ability to send push notifications to users makes P.W.A.s look like native apps.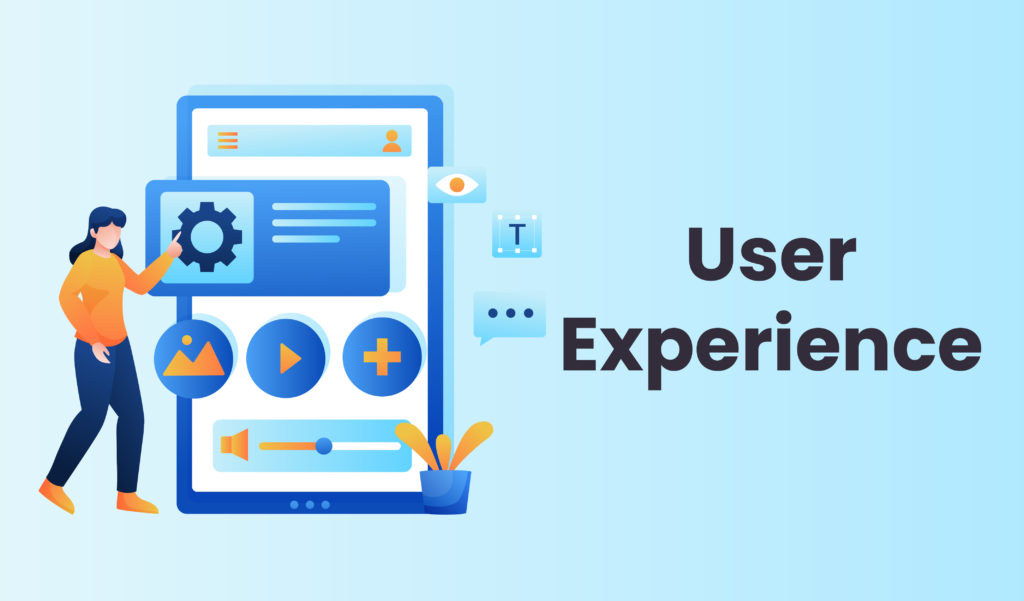 User Experience: Progressive Web Applications provide users with a reliable experience. With the technology and speed of service workers, service workers bring offline capabilities to the world of P.W.A.s. This allows the page to be pre-cached for final offline use. This is great for readers in areas of poor connectivity or potentially inferior hardware. They can still have a great experience, and dialogue with P.W.A.s is a reliable framework. Another reason P.W.A.s can be trusted is seamless upgrades.
Cheap to build: A single progressive app meets the needs of different devices and endpoints, significantly reducing developer time and effort. Therefore, the cost of creating a P.W.A. is decreased substantially. The price is one-third to one-fourth that of a native mobile app.
Faster installation: Unlike native mobile half-brother apps, progressive web apps do not require a complicated installation process. You don't have to go to the app store because the steps are clear and straightforward. This limits the user's chances of leaving the app. Users can also access the application from the desktop icon.
Outstanding achievements: The progressive web application cache smoothly serves other content such as text, images, and videos and acts like a regular website. This quick operation with faster execution is another feature that significantly impacts user retention and conversion. Progressive Web Applications developers use P.W.A. to provide a positive user experience that guarantees customer consensus and loyalty.
Easy update: Progressive web applications have features that help you update yourself without your permission. The app updates automatically each time a user visits your website, eliminating the need to download and install individual batches. It doesn't involve humans like native apps, but it gets updated. Several advanced apps send push notifications to notify users of new modifiable updates.
Built-in. Progressive Web Applications are built into the API, and it feels natural to you and your device. P.W.A.s can be launched and behave like other native applications, and APIs can be used to take advantage of device capabilities. The API provides the benefits of user engagement and aggressive application integration.
Hassle-free offline operation: Progressive web applications are so flexible that they work seamlessly offline and can handle finesse in vulnerable networks. Unlike websites that require a stable internet connection, these apps don't care what cave you are in! Service workers cache essential features of your app, so you don't need to download and access your app over an internet connection.
Push notification: Progressive web applications also have access to device-specific features similar to native mobile applications. Companies can benefit endlessly from such elements. Push notifications are very effective for P.W.A.s. According to Web Design Jacksonville, almost more than half of users send installed P.W.A.s.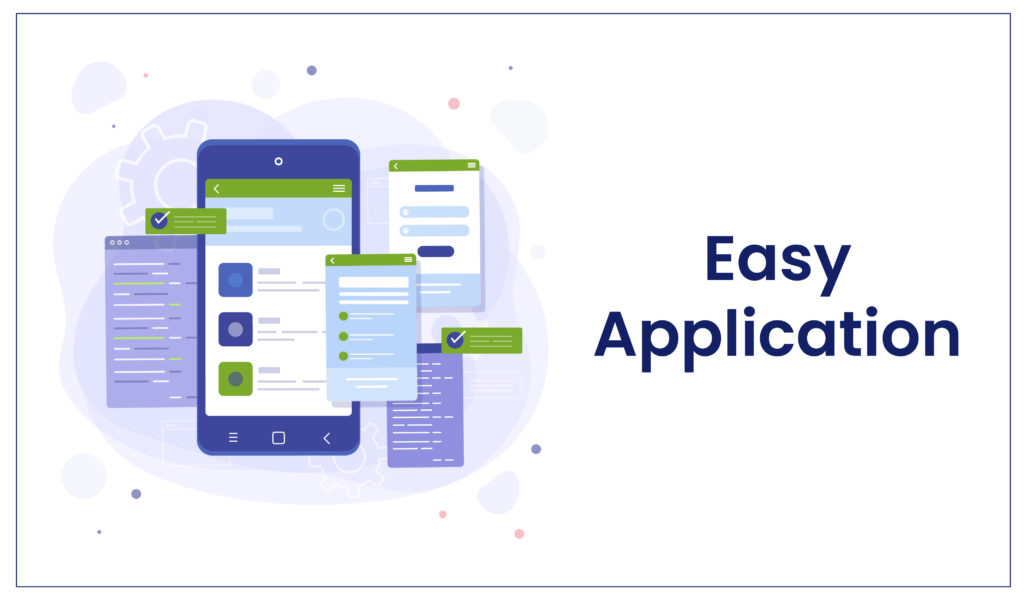 Easy Application: Mobile users are more comfortable with the app than browsers and have stats to back up. Global mobile app downloads are expected to increase by 45% between 2017 and 2022. While apps are getting a lot of attention for their excellent user experience and offline work capabilities, P.W.A.s improve the user experience by blending the look and feel of the app. Their design and configuration closely mimic native mobile software. They offer as good an experience as a native phone and are also more appreciated by the website.
Progressive Web Apps (P.W.A.s) are an excellent way to expand your mobile toolbox. They are quick, can run without an internet connection, and, if done correctly, perform like a native program. As a result, P.W.A. can provide a fantastic experience for your users while increasing retention rates. Customer loyalty and satisfaction aren't the only things that add value to your company.
Progressive Web Applications is web-hosted, users do not need to install app updates, and developers can immediately redeploy new versions. The great thing about P.W.A.s is their responsive design capabilities that make your content look great on all devices.
Websites are important for small business and progressive web apps are their future. Therefore, you should consider switching today to take full advantage of your business opportunities. Therefore, start building this future-proof solution with the support of the right technology partner. P.W.A. is still in its infancy as a company with a proven track record of advanced web applications, and we believe there are many challenges. Still, they can change our way of life.