What's the new Google Marketing Suite?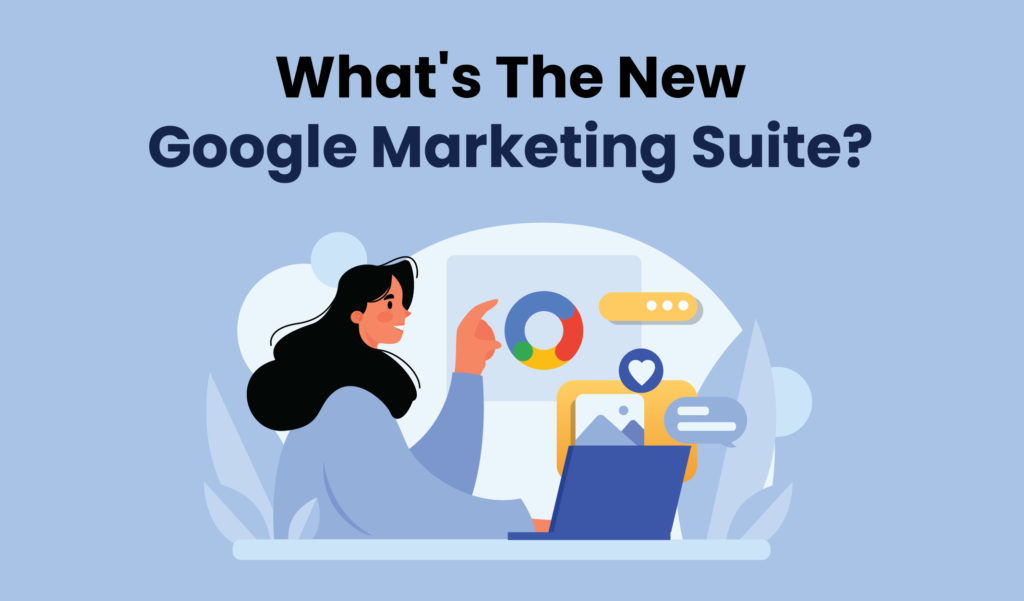 Modern advertising strategies are built on data-driven online marketing and ad management say the Digital Marketing Jacksonville experts. Customers now expect a personalized experience, and Data-driven Marketing uses Data and insights to develop effective campaigns that objective the right Demographics at an individual level. The Google Marketing Platform unified suite's goal is to simplify your digital marketing tools for better collaboration, clearer insights, and greater control over your marketing data.
The new Google Marketing Platform will enable businesses to reap the benefits of a unified marketing stack. By removing the distinction between DoubleClick and the GA 360 Suite, Google will be able to continue developing the world's most comprehensive and feature-rich marketing suite, one that includes:
A consistent user interface and experience
Improved cross-functional marketing collaboration
A unified perspective on channels, campaigns, audience, performance, and insights
Media channels, product features, audiences, data, and targeting are seamlessly integrated.
Google Marketing Platform will continue to support integrations with various third-party data and measurement platforms and service providers across the ecosystem while remaining media-agnostic. A single location may be used to plan, purchase, measure, and optimize digital advertising and customer experiences, thanks to the integration of the Google Marketing Platform's products. On the side of advertising purchases, you have:
Run advertising campaigns and assess their effectiveness with Campaign Manager 360.
Manage search campaigns across Google Ads, Bing, Yahoo, Baidu, and more with Search Ads 360.
In terms of analytics, you have:
Analytics 360: Recognize how customers interact with your brand
Run experiments and customize content with Optimize 360
360° surveys: ask a variety of online consumers' opinions
Manage web and app tags from a single interface with Tag Manager 360.
Create data visualizations with Data Studio.
What is Google Marketing Suite?
Google Marketing Suite is comprehensive online analytics and advertising solution that includes Holistic Data Integration, Innovative Marketing, and Intelligent Reporting. It also integrates various products such as Campaign Manager, Analytics 360, Data Studio, Search Ads, and others into a single Cloud platform. The constant data flow between tools that allows Marketers to achieve objectives and track metrics at a low cost makes Google Marketing Suite a robust solution. On the other hand, businesses can use the tools separately or combine them for integrated advertising.
Google Marketing Suite is a unified cross-channel digital marketing solution. It consists of a helpful advertising toolbox and an analytical suite of products designed to assist digital marketing campaign managers in optimizing their online marketing strategy efforts. With the automation of your mundane day-to-day processes, the Google Marketing Suite enables you to think smarter and faster. Instead, focus on what is essential: strategy. It will also allow you to pinpoint precisely which aspects of your marketing strategy are working.
Google Marketing offers audience insights to help you fine-tune your digital marketing strategy by connecting your data with Google cross-device and intent signals. Finally, combined reporting and digital analytics allow you to collaborate with your entire marketing department.
Benefits of Google Marketing Suite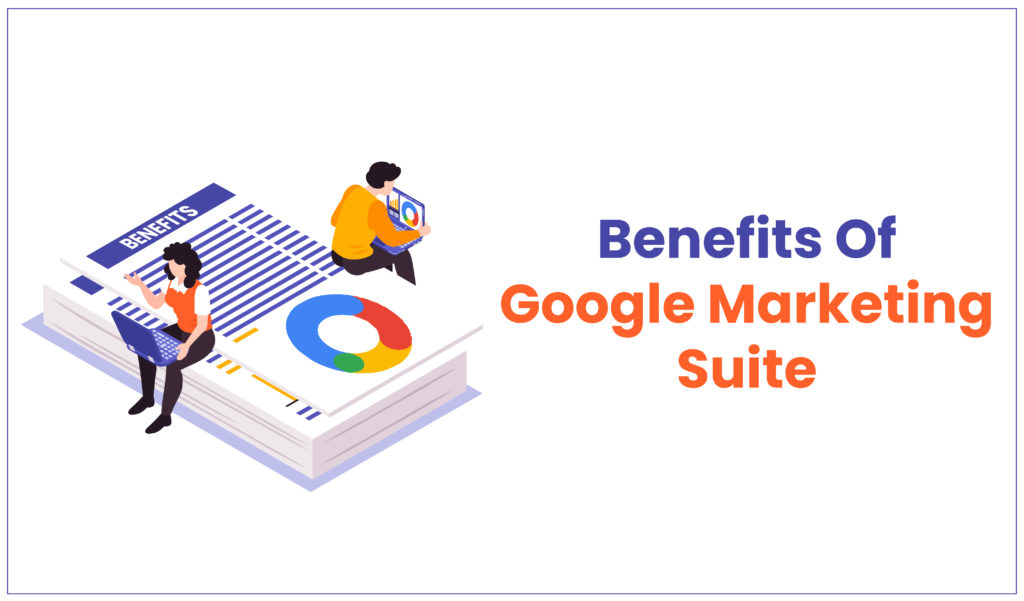 Smart Marketing Campaigns
Machine Learning-powered campaigns assist businesses in reaching the right audience and getting the best ROI from their online advertisements. Google Marketing Suite streamlines online advertising and refines ads using Machine Learning technology. Setting up a Marketing Campaign with Google Ads has become simple because Google's AI handles the maintenance. You must, however, understand how Smart Campaigns save time and optimize your campaigns for the necessary metrics suggests the Digital Marketing Jacksonville experts.
More Personalized Marketing
Marketing Success Campaigns are about being relevant and timely. Finding the appropriate audience is as important as sending the right message. You must reach customers using the right messaging, platform, and format. Google Marketing Suite provides specific information about customers' interests and preferences, allowing you to tailor every message and tactic to their likes and dislikes.
Reaching the Right Customers
Every business requires a Buyer Persona. Analyzing customer behavior across multiple devices is an excellent way to fine-tune it. More information about your customers will allow you to be more specific and relevant in your product/service offerings to prospective or current customers. Google Analytics assists Online Brands in tracking and analyzing customer purchasing behavior. If you haven't yet set up here is a step-by step guide to set up Google Analytics. The latest Google Marketing Suite takes it to the next level by providing comprehensive integration across multiple Google Data Tools.
Data Integration Across Devices
The benefit of using Google Marketing Suite is its Data Integration Across Devices capabilities. Marketers can use this platform to better analyze and present customers' journeys across devices such as smartphones, tablets, laptops, and desktops. This Data enables Digital Marketers to develop more innovative campaigns and fine-tune them to provide personalized experiences for their target audience. Cross-device reporting is a recent development, even though tracking user data is not a new capability.
Tools Offered by Google Marketing Suite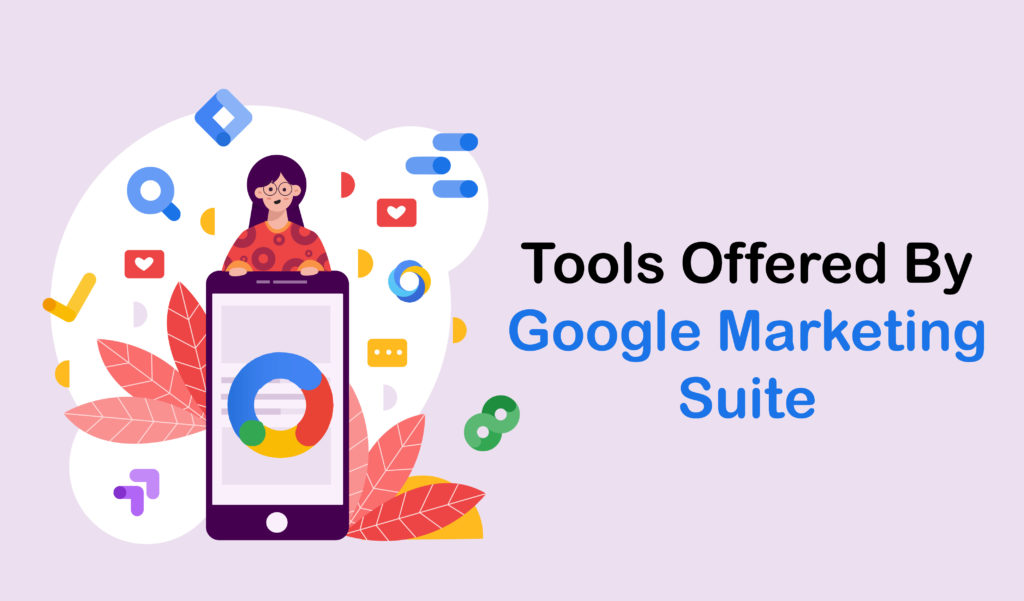 Advertisers can use Campaign Manager 360 to track visitors' journeys across devices and channels in an advanced and scalable manner. It is a unified Google Platform for advanced advertising measurement and reporting. Campaign Manager 360 can make and manage campaigns and other Google Marketing Suite tools. Marketers can use event tags to plan future campaigns, choose advertisers, set the time, plan landing pages, manage floodlight setup, track down templates, log impressions, and click data. Under Report Builder, CM360 also provides a variety of built-in and customizable reporting templates. Reach, Standard report, Instant reporting, Floodlight, Path-to-conversion, and other common words are available.
Marketers can use Search Ads 360 to reduce management time, run cost-effective campaigns, and improve ad performance. It also provides highly customizable Cross-Account Reporting for individual campaign-level and top-level paid Ads performance. De-duplicated and cross-account data provide transparent insights, maximize ROI, and improve budget allocation. The following noteworthy feature of SA360 is its Smart Bidding, enabled by Machine Learning. It improves campaign performance by automating keyword bidding. SA360 has a bid strategy forecasting feature that uses historical campaign data to forecast conversions, revenue, and acquisition costs.
Google Display and Video 360 is a demand-side platform for buying and running programmatic advertising. Advertisers can customize the Audience, Budget, and Ad Timing preferences. The platform then uses this data to connect Advertisers with various publishers to reach the desired audience within the budget. DV360 provides access to a wide range of Ad publishers on a single platform, eliminating the need for advertisers to contact each publisher separately. Scalability, access to Google's Ad Exchange, development of a custom target audience, and end-to-end campaign management are some of its standout features.
Analytics and Analytics 360
Google Analytics is free for small businesses through Google Marketing Suite, while Analytics 360 is a paid version for large organizations and enterprises. The main distinction is that GA360 provides a 99.9% uptime guarantee, support, and Service Level Agreement (SLA) obligations. Both versions are capable of tracking events, but the collection limit differs. GA can track up to 10 million hits, and GA360 can track over 1 billion hits. It also includes a comprehensive monitoring platform for customer performance, advanced reporting, and BigQuery integration for additional analysis. Google Analytics is completely free to use.
Tag Manager and Tag Manager 360
Google Tag Manager permits the rapid deployment of Tags and tracking codes, event tracking, and third-party testing tools. It's a free tool that works with third-party Tags to revise them quickly. You can also use available vendor templates or search the Community gallery for additional templates. Enterprises can upgrade to the Tag Manager 360 premium version. It enables enterprise-wide collaboration and provides support for working with third-party Tags.
Optimize 360 can help you improve Conversion Rate Optimization (CRO) and personalize the user experience by testing website and app variations. It enables marketers to run tests such as A/B, Multivariate, and Redirect at the same time. Optimize 360 is easily integrated with other Google Marketing Suite tools such as Analytics 360, allowing you to identify areas for improvement on your website and test those changes with Optimize 360. It is a paid service, and businesses can contact Sales.
One of the most acceptable ways to understand your customer is to solicit their feedback and opinions. Google Surveys 360 is a game-changer for gaining valuable consumer insights. Marketers can easily create custom surveys and collect accurate responses from real people. They gain access to premium content, while businesses gain valuable insights. Surveys 360 also provides dashboards to help companies reduce risk and make better decisions. Surveys 360 can also integrate with other tools to visualize data, saving time and increasing efficiency.
Data Studio is the tool for data visualization and reporting in the Google Marketing Suite. It merges data from 12 platforms into Charts, Maps, Graphs, and Widgets for simple visualization and sharing. Data Studio allows for the quick and inexpensive creation of reports. Marketers benefit from an easy reporting process and limitless widget access. Automated reporting, Interactive Data Visualization, and customizable and shareable report dashboards are also included.
Marketers employ various platforms to monetize their website traffic and advertise third-party items. Google Adsense is one of the most well-liked tools for website monetization. It allows marketers and site owners access to a large number of advertisers. Site owners can run ads in various sizes and types with AdSense, including text, images, video, HTML, and more. To select an advertisement that works for your website, test and attempt a variety of sizes and designs.
What Should Marketers Know about the Google Marketing Platform?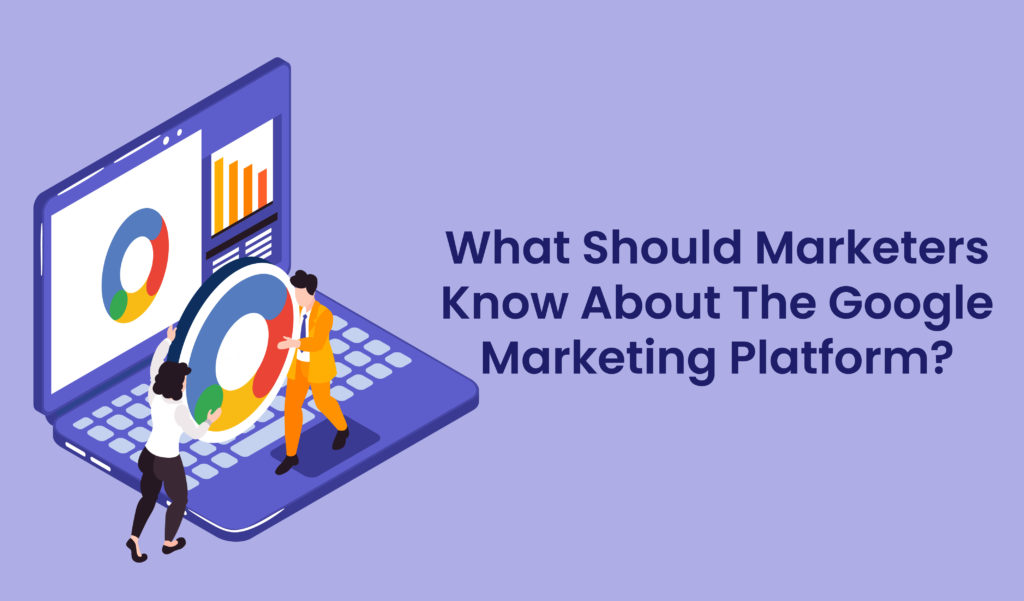 The Google Marketing Platform offers a range of tools and services that can assist you in developing clever, data-driven campaigns that improve results for your company states the experts from Digital Marketing Agency Jacksonville. The following things are mentioned below:
Google Marketing Platform contains both Google Analytics 360 and DoubleClick
As a result of the merger of DoubleClick and Analytics 360 Suite, the Google Marketing Platform was created. This should not be shocking, considering that most of Google's marketing tools work best when used in tandem. A premium version of Google Analytics is included in the Google Analytics Suite, along with five other products.
Google Marketing Platform endorses more than 100 other solutions.
Because Google Marketing Platform is not a standard offering that marketers can use or ignore, Google selected the word "platform" to characterize it. It is a platform with various offers, so marketers and companies may choose what works for them and add and integrate internal solutions. Businesses identify who has access to their data and own all the information they gather using the Google Marketing Platform.
It underscores Google's frequently expressed desire for people to decide what they purchase, how they make their purchases, and how to measure their investments. More than 100 additional connectors are supported by the Google Marketing Platform in the spirit of absolute adaptability and variety.
Google Marketing Platform highlights Google Marketing Platform Partners.
Google now provides Google Marketing Platform Partners as an added perk. Users of this program have access to materials that enable them to get the most out of the Google Marketing Platform. There are currently more than 500 accredited technology firms, media firms, interactive agencies, and other companies. All Google Marketing Platform products are the focus of Google Marketing Platform Partners' training and skill-development efforts. In the past, as in the present, Google's partners were required to adhere to strict standards.
Google Marketing Platform expands on previous integrations between Google Analytics 360 Suite and DoubleClick advertiser products. Marketers have seen excellent results when they combine advertising and analytics technology. Setting up your marketing campaigns during the research phase requires significant data transfer. Without having to create the code or export the data repeatedly, Data enables you to securely and fully automate the direct transfer of data from a source of your choice to a Data Warehouse or other desired destination. Making data migration hassle-free will simplify your life and allow you to concentrate on your marketing strategies. It is easy to use, dependable, and secure. Your money and attention are worth investing in cross-channel marketing. Outline the customer journey, to begin with, emphasizing the problems and potential areas for improvement. Then, enter Google Marketing Suite. You've finished your preparation work and are now ready to take advantage of a team-based set of marketing tools. Most 360 goods have volume-based pricing, and you can use many of them for free. Google Analytics, for instance, is cost-free as long as your monthly impression total does not exceed 5 million. Most small businesses may rejoice! Today's marketers have a lot to manage—many channels to monitor and numerous client needs, such as privacy, transparency, and control.