Why did my website traffic decrease?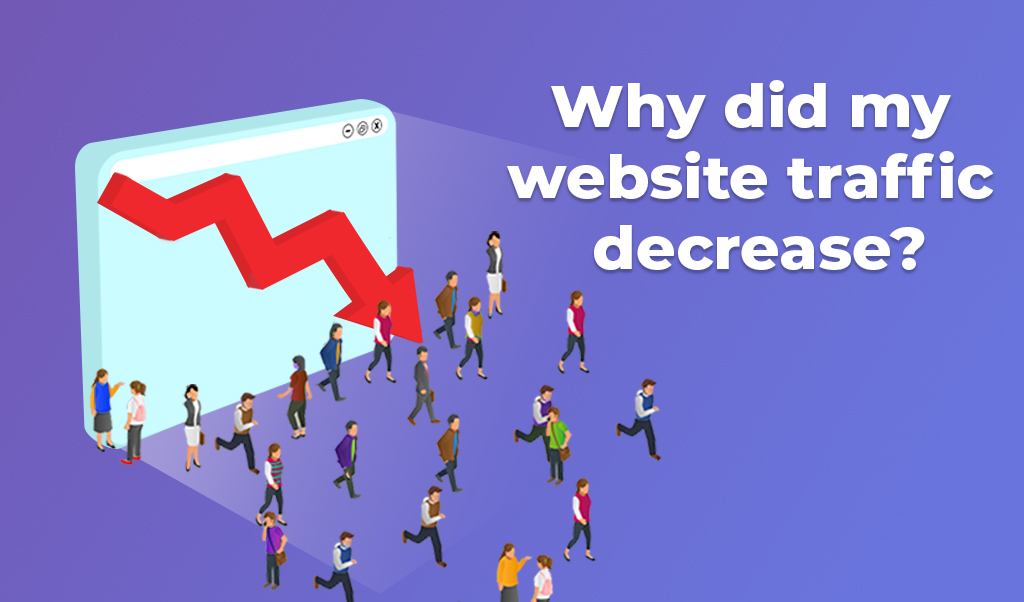 Website traffic is very essential for any business with an online presence. The more traffic your website gets, the more will be your conversion rate. But imagine waking up one day and suddenly you notice a dramatic drop in your website traffic. Well, that is the worst nightmare for any website owner out there. Yes, traffic drops are terrifying as they can ultimately lead to business losses and lower revenue. However, let us just admit to the fact that no one is immune to a traffic drop and it is likely to happen one day.
If you see such a thing happening to your website, you may panic or have a feeling of uncertainty and it is completely understandable. But you have got to know how to handle these issues. So, rather than stressing out it will be better to figure out the most likely causes for your decreasing traffic to avoid more losses. This is where comes a checklist of the reasons for the decrease in website traffic.
There are many possible reasons for this to happen. It may be a technical issue, a new Google algorithm update, significant changes to your website, manual search engine penalty, or Valuable backlinks lost. Fortunately, finding out the most likely causes can help fix them. Hence, we at the Jacksonville SEO company have listed down some of the common causes to help you walk through the process of confirming why is your website traffic decreasing. So, let's start discussing them.
Google algorithm update
SEO-friendly websites usually gain a good amount of traffic. Hence, most of the time Google algorithm update is the main reason behind a sudden decrease in your website traffic as it can affect your SEO. Google always keeps looking for ways to improve its user experience and as a result, keeps updating its algorithm. Many sites have been affected by these changes and lost their rank. Well, as we know ranking higher on Google is the most essential way to gain organic traffic, by losing your rank you ultimately lose your traffic too.
Google algorithm update creates a great impact on your SEO strategies. It can either be a new update or a refresh of the one already known update.
Google's Panda, Penguin, and Hummingbird updates are the major ones to look out for as they are part of the search engine core algorithm and thus refresh more frequently. But there can be other rollouts too.
If you suspect any algorithm update rollout that can affect your website's ranking, you can check the search engine to collect information about it. While there is no escape route from the search engine's changing algorithm, you need to modify your strategy to account for these changes. To prevent your site from getting hit by the Penguin update, make sure that your link-building game is fair. Ensure to go only after the links from high domain authority and relevant sites. On top of that be sure to regularly audit your links to identify any suspicious links coming you're your way. By running, site crawls and looking for duplicate content and you can save your site from Panda update. For the Hummingbird update make sure that your website is ready for the mobile world as this update is mainly mobile-focused. We as SEO services providers will highly recommend you to invest your time in analyzing and spotting out any correlation between them and ensure that your site doesn't suffer anymore.
Manual Google penalty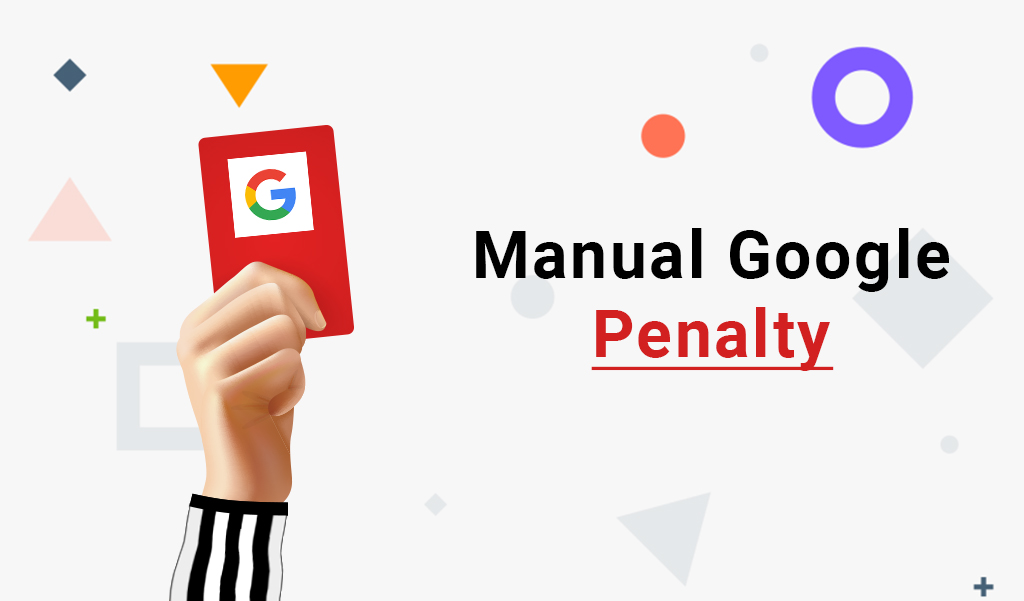 If you see a significant drop in your website rankings, then it could be due to Google's human reviewers are penalizing your site when they determine that your pages are not compliant with Google's webmaster quality guidelines. Especially, if you are ranking on other search engines then it is an obvious sign that your website is has fallen victim to the Google penalty. You may be penalized for multiple reasons such as spammy or irrelevant links on your pages, thin or duplicate content, unnatural incoming or outgoing links to your site, sneaky redirects, etc.
Google penalties are easy to find. We will guide you step by step.
Log in to your Google search console account
Go to Security and Manual Actions
Then check the Manual Actions section
If your site is indeed suffering from a Google penalty, there will be a notice in your Manual Action sections affirming that the action was manual and specifying the reason for it. You will find a list of instances of the pages of your website that the Google employee has found to be not in compliance with their guidelines. However, Google won't be too particular in specifying the reason, but you will get a solid idea of where to look for the culprit. Well, for whatever reason you are penalized, the ultimate goal should be to fix the problem and get the penalty removed. You can find many tips and suggestions on google to fix these problems.
Ignoring Mobile-First Indexing
Mobile-friendly websites are always at the priority when it comes to Google rankings as search engines are keen on making a mobile-friendly website. It doesn't mean that desktop sites are less important but Google firstly looks at the mobile version of the content rather than a desktop while deciding the rank of your website and hence the name Mobile-First Indexing. According to the blogs that Google is putting out, we can surely say that websites that are not optimized for mobile devices will definitely, see their ranking disappear.
Since, more than half of all the total web traffic comes from mobile devices, if your website is not mobile-friendly, it can also lead to an SEO traffic drop. Especially when your competitors have optimized their website for mobile devices and outranked you.
However, you need to filter out your traffic by the device to figure whether your website SEO rank has dropped due to mobile-unfriendliness using Google Analytics. Google also offers some free tools, that you can use to check if your website is adapted for mobile devices or not.
A mobile-friendly website, may or may not be the reason for your traffic drop. But if you find that your website is not optimized for mobile devices, then it is high time that you should consider doing it for ranking well and gaining more traffic.
Changes in the SERP layout
Google keeps changing its Search Engine Result Pages, although once in a blue moon if you see a sudden drop in your traffic, this can be quite a possible reason for it. You must have noticed recently that Google has made a number of changes in an effort to enhance its search engine results such as showing featured snippets, knowledge panels, video clips, Q&A sections, job ads, and lots of others too. These are definitely beneficial for the user but they do take away from the organic search results making the life of a digital SEO company frustrating.
If you search anything on Google now, before you reach organic results, you will see Ads, Knowledge Graphs, Featured snippets, and Google suggestions. To check whether if you are a victim of any of such enhancements, go to the Rank Tracker, then open the Target Keywords section, visit Rank tracking and check the SERP Analysis. You see the history of SERP enhancements on the dashboard. This will help you to check whether any of them correspond to your ranking changes.
If you find out that new SERP features have impacted your position, then you can probably learn how to make changes accordingly and be highly adaptable to such changes.
Lost links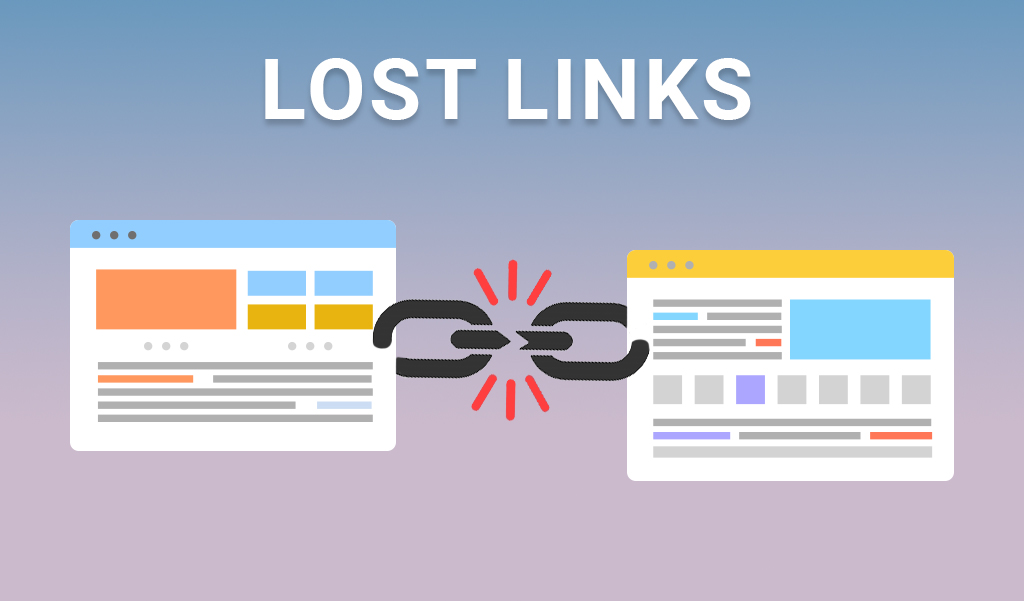 Losing links is another reason for losing your website rank and traffic. You can see a significant reduction in the referral traffic from that link by losing that link. But there can also be an indirect effect to your site like it will indicate to Google that your site isn't authoritative anymore if you lose inbound links. This will ultimately lead to lower page ranking and thus reduce your page visibility. This in return will result in low traffic as only a few people will be able to find your site.
So, to determine the lost links check your website for lost links over the last three months, you can use tools like Ahrefs or Majestic to determine if you have lost any links. These tools can help you to determine information like site-wide link decline, link decline to a specific page or group of pages, and decline in inbound links to your pages.
According to what you find, you can either contact the sites that removed your backlinks or again take efforts to build new links. If you decide to build new links then you can write guest posts on sites with high domain authority, approach influencers to enhance your influencer-marketing campaigns to earn backlinks, and consider social media marketing to increase the social shares of the link attached in the post.
Site Redesign or Migration issues
There are high chances that your traffic may decrease due to the change in your site's design and if have recently redesigned your site. Especially if you had made some essential changes like moving to HTTPS, or changed your CMS, you will need to see that if you have unintentionally de-optimized something on your website.
For instance, having a fast-loading site is important nowadays as Google has confirmed that page speed is one of the ranking factors now. So, if you made some changes that caused your website to load slowly then it can come to haunt you. This will eventually lead to lower ranking and hence in loss of traffic. If this is the case, make to take effective ways to speed up your website. You can optimize your images, by using CDN, reducing HTTP requests, compressing JavaScript and CSS files, etc.
The same goes for the site design, if you have redesigned or changed the site design indirectly the way how your users interact, it can impact your traffic too. Because user pathways are important to help them easily move from one element of your website to other. If they end up struggling in doing so, they will ultimately leave your site immediately and this in return will increase your bounce rate. Increased bounce rate means lower rankings and thus lower website traffic. Moreover, whenever you redesign a site it can be quite tricky as it introduces a whole new slot of problems such as service interruptions, failed redirect implementations, loss of content, broken links, and many more. Due to which your site can suffer from loss of potential traffic.
Fortunately, you can overcome these issues by working with the developers and surface any mistakes, you might have made during the process.
Losing website traffic is really terrific, but the fact is that it happens. If you have faced such an issue recently, our sympathies are with you but at the end of the day, everything is contextual. So, instead of getting upset, it is always better to make a comeback. The above-mentioned were some of the most common causes that usually lead to this mishap. But there can be many other reasons like switching to the unreliable server or present server issues, broken 301 redirects, competitor improvement, tracking errors, poor content, and much more. You can almost imagine everything that may have reduced your website traffic. Creating a checklist increases your chances of easily identifying the issue by strategically opting for the process of elimination and eliminating the unlikely causes. This will allow you to fix those issues that dropped your website traffic as soon as possible to avoid more losses.
By learning and knowing the reasons or causes behind the drastic reduction in your website traffic, you can surely fix it.
After all, it is important to remember that in the process of fixing these traffic drops, you ultimately be improving your website's performance, and also gain a lesson on how to deal with such situations. So, be optimistic about traffic decline and look at it as a learning opportunity that eventually grows your site.