Everything you need to know about the Facebook business suite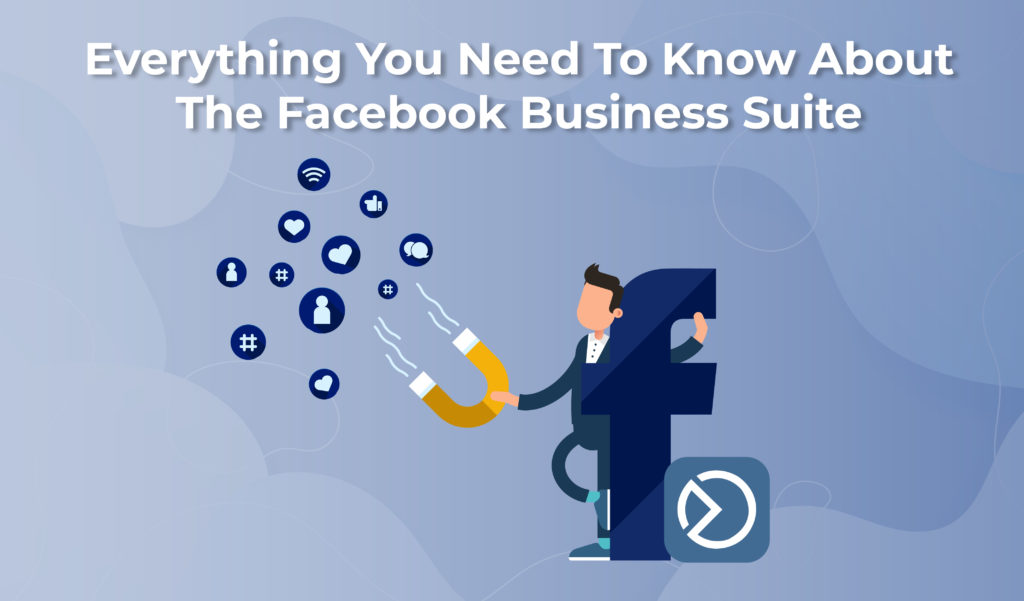 Facebook Marketing must already be a part of your Digital Marketing Strategy. Facebook has introduced the Facebook Business Suite. It is essentially a way for businesses to manage their presence on Instagram, Messenger, and Facebook. It is currently available for small businesses worldwide, but it will become available to larger firms in the coming years.
This is not Facebook's first app to provide cross-platform content management. Pages Manager and Creator Studio already have similar features. The Facebook Business Suite, on the other hand, is more important because Facebook intends to use it as the primary interface for managing business accounts across Facebook, Instagram, Messenger, and WhatsApp.
"We're building Facebook Business Suite for small businesses first, but this is a long-term investment to make this the main interface for businesses of all sizes who use Facebook, Messenger, Instagram, and WhatsApp," was stated in the announcement.
The current rollout does not yet include WhatsApp Business accounts. However, the company stated that WhatsApp management would be added to the business suite in the future. The suite will be the only app that allows content management across all of Facebook's primary communication channels when this happens. As a result, it is a platform that should be taken seriously. Probably a great way to promote your business, says the Jacksonville social media marketing experts.
What is the Facebook business suite?
The marketers and small business owners have been looking to make the two platforms work better since Facebook acquired Instagram in 2012. Sure, you could cross-promote the posts from one channel to another, but doing so has always been clumsy and usually necessitates using another app.
Mark Zuckerberg kicked off F8 2019 with a keynote focused on connection and privacy, during which he revealed the company's ultimate plan to combine all of their messaging apps into one tool. In September 2020, Facebook made significant progress toward that goal by enabling privileged accounts to message across the apps.
Facebook announced their most recent management platform, Facebook Business Suite, designed to manage a small business's presence on Facebook and Instagram easier and faster.
According to Sheryl Sandberg, Facebook's chief operating officer, Business Suite will enable small businesses to "post to the Facebook and Instagram at the same time, as well as manage and receive messages, notifications, and alerts in one place." With Facebook and Instagram insights, they can easily see what's working and learn what's resonating with customers."
Because of the global pandemic, more people than ever before have found themselves online and using social media. This has resulted in more brand interaction, more messages to businesses, and more people shopping online. By providing a centralized platform to access and monitor their social inboxes, post engagement, and insights, Facebook Business Suite helps small businesses keep up with the increased demand for their online presence while saving time. Because of the simplified design, it is simple too:
To ensure compliance, keep up with changes to policies, guidelines, and terms of service.
Respond to follower engagement.
Nurture the leads that come your way.
The content aligned with the company's goals and mission should be strategically planned, created, and posted.
Examine the effectiveness of the published content and its impact on revenue.
Business Suite is open on both desktop and mobile platforms. The mobile app has taken the place of the Facebook Pages Manager app. When you attempt to log into the Facebook Pages Manager app, you will be prompted to opt into the Facebook Business Suite app.
Facebook Business Manager vs. Facebook Business Suite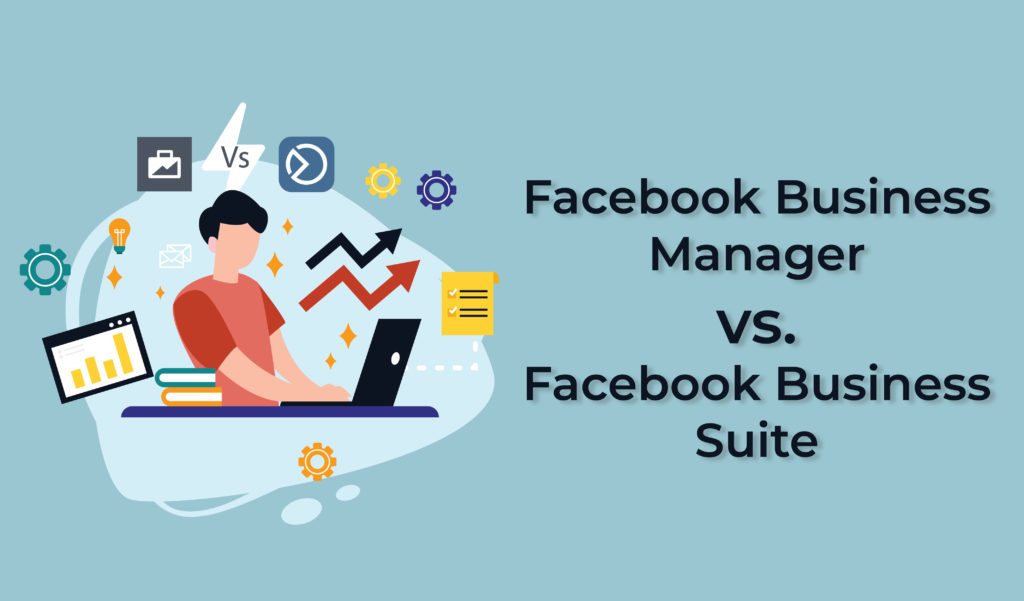 As previously stated, Facebook Business Suite is meant to take the place of Facebook Business Manager. The link that used to take you to Business Manager now defaults to Business Suite. Facebook has provided a more unified tool designed to handle all business activity for Facebook and Instagram in their new business interface. Facebook has settled to combine the Business Manager and the Business Suite. While there will be many similarities, there will also be some differences that we will go over.
Home View: Notifications for your Facebook Page and Instagram account will be displayed in a single location. Here you'll also find a summary of recent ads and insights from your posts.
One Inbox, One Account: In one place, you can read and respond to messages and comments from your Facebook Page, Messenger, and Instagram accounts.
Cross-Platform Posting: At the same time, publish or schedule new posts for your Facebook and Instagram feeds.
New Insights View: Get a new perspective on how your organic and paid posts perform across both platforms.
Creating New Ads: In Business Suite, you can create new ads, boost posts, and promote your Page while viewing detailed campaign analytics in Ads Manager.
How to Contact the Former Business Manager?
You may see this when you log into your account. Congrats! That's the new Facebook Business Suite in action. To access all valuable Business Manager features, go to Settings and Help.
This Page includes Business Account Info, People, Business Assets, More settings, Ad account settings, and Billing information. The other Business Suite tools are housed in the dark grey bar on the far right. You can add and manage pixels, product catalogs, billing information, ad account settings, and company information.
How to Begin with Facebook Business Suite?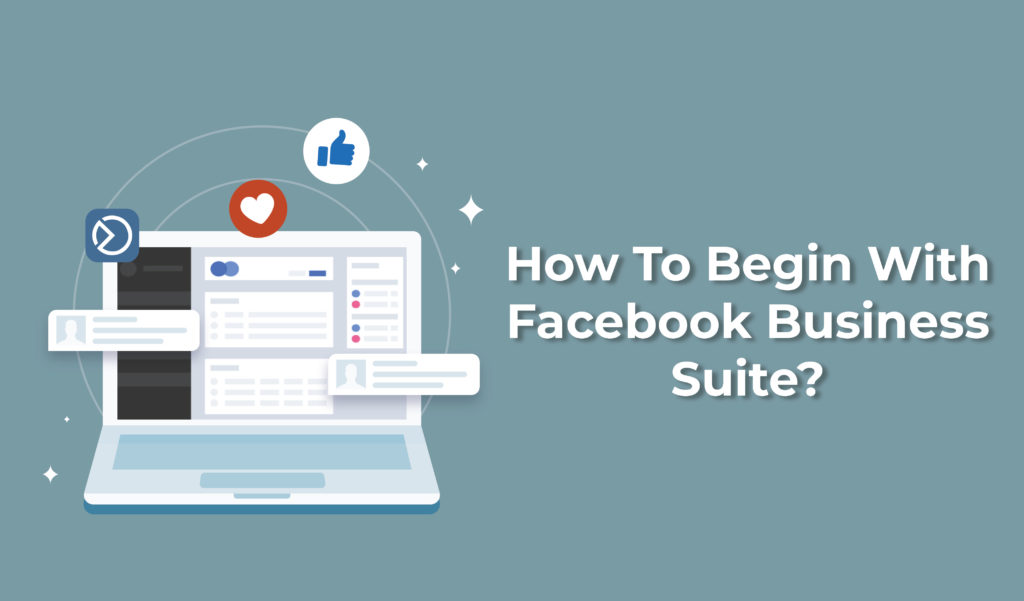 The platform is available via both desktop and mobile devices. The first step is to connect your business accounts on Facebook and Instagram.
This can be conducted by following the instructions in this guide on adding an Instagram account to your Facebook page. You can use your smartphone to download the following app:
iOS Facebook Business Suite
Android Facebook Business Suite
If you already use Facebook Business Manager, you will be redirected to the Facebook Business Suite page when you log in. At the moment, this will only happen if you log in via a desktop.
Homepage
The design is uniform with the rest of the Facebook For Business tools, with a user-friendly homepage. The homepage displays summary information about posts, ads, and insights for Facebook and Instagram accounts. This is also the screen where users can post or promote their company. On the right side of the screen, you can see overview insights. They display data on engagement trends and audience insights.
Activity Page
You will see any recent activities associated with your Page on the Activity Page. This includes likes, comments, shares, and links, among other things.
Inbox Page
Users can read and respond to all comments and messages sent to their Facebook, Instagram, or Messenger accounts via the Inbox Page. There is also a section on this Page called "Automated Responses."
This feature enables you to create instant automated responses to frequently asked questions. These automated responses could include the following:
First greetings
Notifications of absence from the office
Answering Frequently Asked Questions
The ability to add personalized features such as the sender's first or last name to make the message feel more personal is a bonus.
Calendar Page
The calendar section is a handy new feature that visually allows you to see your scheduled content. The calendar will display all content published on your Facebook and Instagram pages.
It also has a convenient drag-and-drop feature for reorganizing or rescheduling posts.
Posts Page
You can create or schedule new posts for your Facebook and Instagram accounts and view your most recent posts from this Page. It is simple to create a new post. At the top right corner of the screen, click "Create Post." When the edit window appears, you can write your post and choose whether it should be shared on Facebook, Instagram, or both!
The post can be scheduled for later, or if you want it to appear immediately in your News Feed, click "Publish." Your content is so fantastic that you want the entire world to see it! To promote the post on Facebook and Instagram, click the "Boost" button. To reach a more significant portion of your intended audience, this should be done.
In this section, you can specify and customize your ad promotion. Among the flexible options are:
Geographic Location of the Target Audience
Advertisement Budget Advertisement Duration
Facebook Pixel Conversion Tracking
Ads Page
You will be able to establish new ads and can analyze the performance of current or previous ads in this section. This is a critical province because it allows you to launch and select a goal for a new ad campaign. There are five campaign objectives from which to choose:
Boost a Post: This will promote a single post to reach a more significant portion of your target audience. Here is more how to write a social media post, in case, you need any help, you can refer to this article.
Get More Messages: This goal is intended to increase users' number of messages sent to your Page.
Get More Website Visitors: Select this option if you want people to visit your website from your Facebook/Instagram account.
Obtain More Leads: Lead generation gathers customer information such as email addresses, phone numbers, and names.
Facebook will suggest goals it believes are best for your campaign, but you are free to choose and adjust as you see fit.
Insights Page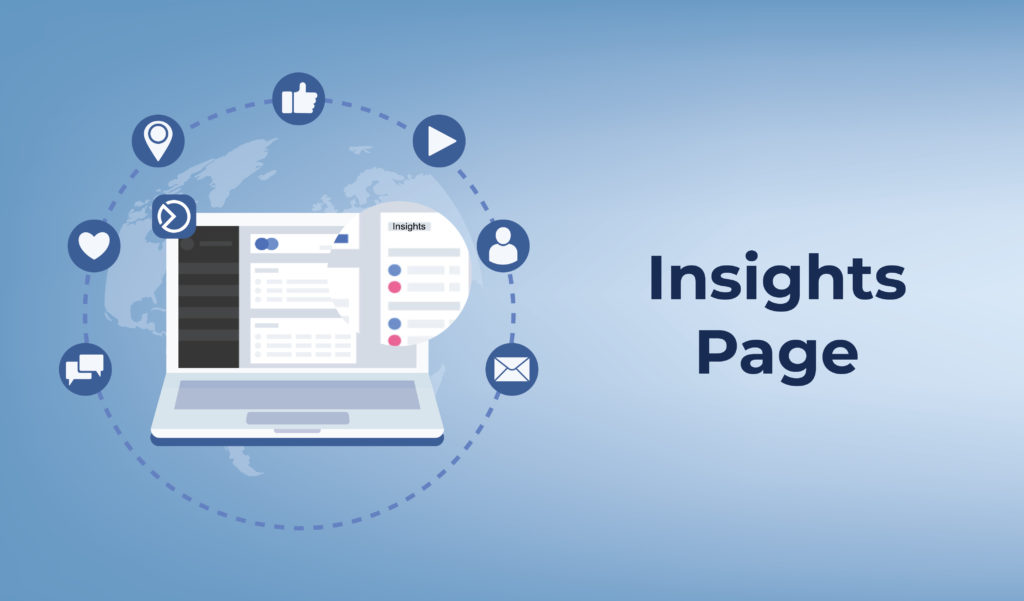 The Insights section is intended to assist you in better understanding your Facebook/Instagram pages and how they perform. You will be able to see your pages' total reach and compare it to previous days, months, and years. There are four major insight sections:
Overview: Displays general statistics on your audiences throughout the 28-day attribution window.
Trends: Visually examine how your page reach evolves.
Content: A more in-depth statistical review of each post.
Audiences: This allows you to challenge audience report data to see how people react to your posts.
Settings Page
The Settings menu is accessible from the bottom of the menu bar. By selecting the "Page Settings" tab, you will be taken to the screen shown below. In this section, you can change important information for your accounts, such as permissions and access settings. You can create shortcuts, change access permissions, and edit your Page Info, among other things. You can also connect your Instagram page from the Settings page.
To accomplish this, first:
Navigate to Settings.
Choose "Instagram Connection."
Click the "Connect Instagram" button.
Enter and confirm your Instagram login information.
This is an essential step because it connects your Facebook and Instagram accounts. You can now create and schedule posts, respond to Instagram messages, create new ads, and explore Instagram insights, among other things.
Conclusion
Facebook Business Suite is being rolled out gradually to small businesses and larger enterprises. If you've been moved from Facebook Business Manager to Facebook Business Suite, you can still return to Business Manager if necessary. However, similar to timelines, Creator Studio, and the new Facebook layout, Facebook will eventually make the change permanent and mandatory. So, if you already have the access to Business Suite, we recommend making the switch and getting acquainted with it. This is frivolity more frustrating in the world than trying to learn a new layout or tool when you are on a tight deadline or in the middle of an extensive campaign.
It's unclear whether Facebook Business Suite will replace Facebook Creator Studio or if the two will be integrated to work together. For the time being, familiarize yourself with how content creation works within Business Suite, but stick with Creator Studio for more in-depth insights.
Finally, Facebook Business Suite is best suited for businesses looking to streamline their management across multiple Facebook properties according to the Digital Marketing Agency Jacksonville. Suppose you're already using another social media management tool to monitor and manage your business across various channels, particularly those outside the Facebook network. In that case, you might desire to take a look inside the Business Suite to familiarize yourself with some of the features, but I wouldn't worry about switching away from your favourite tool just yet. Facebook has decided to combine Facebook Business Manager and Facebook Business Suite. This means that we'll all have to get used to the platform whether we like it or not. While being forced to try something new isn't always appealing, Facebook assures marketers that their goal is to make Facebook/Instagram account management easier for all businesses. Only time will disclose how it all plays out, but we hope this has been a helpful and comprehensive guide from Digital Marketing Agency Jacksonville to getting started with the Facebook Business Suite!