Factors to Consider when Planning your Website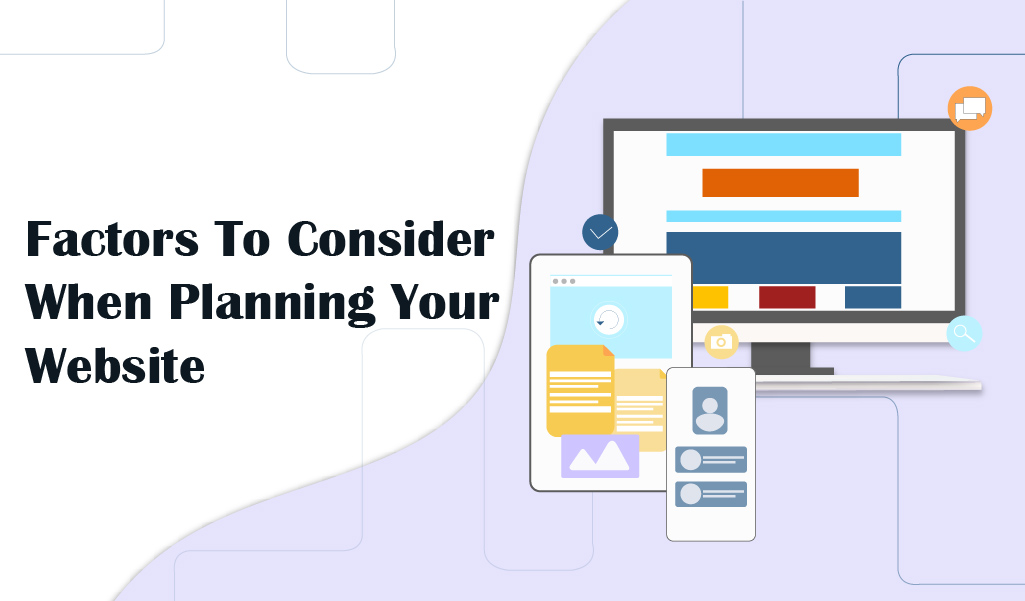 Investing in a new website is a major decision for every small or big business. But today, developing a website is the need of time as it acts as the face of your brand in the online world. We can call it an online version of your business where your potential customers can come to gain in-depth knowledge about who you are and what you do.
Your website can function as a lead-generating machine that will convert your web traffic into quantifiable conversions, only if developed correctly. Otherwise, it could turn into a disaster and a never-ending cycle of tweaks and fixes that will chew through your time and money.
While most businesses are aware of the risks associated with web development, many companies end up building websites that do not function as intended or match the vision that was originally pitched.
However, you can avoid ending up with an underwhelming website by considering some factors that are crucial for the success of your site.
Digging into some trends that high-performing websites follow, and determining which features, processes, and strategies separate them from others, we as a web design Jacksonville service have listed some factors that you should consider when planning your website. So, are you ready to develop a great website that can take your business to new heights, then keep reading?
Domain
Though being short, great domains can say much about your business. But choosing a domain may seem to be a straightforward task, but it is more complicated than you could imagine. Because millions of domains have already been registered and there are great chances that the name you choose might be on that list. You will need to adjust your domain to avoid confusion and potential lawsuits if it is taken.
However, you can only enhance your chance of being located in the search engine results by finding the right domain that incorporates a combination of SEO, and your brand identity. Your domain needs to accurately reflect your brand's voice, nearly be impossible to misspell, and should be memorable. As a thumb rule, make sure to keep the name short, avoid using hyphens, and if possible, always use ".com" which is a top-level domain.
Web Hosting
Web hosting is another important factor that you will need to consider when planning your website. It is vital to consider the nature of your website and business while selecting the hosting. Whereas, you can compare the hosting packages by understanding your specific hosting needs and what you want to achieve through it. For instance, if you are planning to build an e-commerce website where you will need to accept card payments, store and process confidential customer data, you should host your website on a PCI-compliant server.
While you can choose shared hosting or managed to host such as WordPress hosting if your website is simple. You will also need to consider some factors like the amount of traffic your website will receive, will you have technical support in-house or do you need responsive support from the hosting provider. Also, think about whether the hosting company offers scalable solutions, and what backup, security, and additional features it offers. You can also research reviews about the company's performance on third-party websites or social media before making a final decision. Once you have figured out the perfect hosting package for yourself, you will need to investigate host reliability. Make sure to keep away from the hosting providers who cannot guarantee uptime.
Key information of your Business
Most people always develop a website based on their desires and what they like but don't consider what others need. If you are on the same track, then you are going wrong. Don't post unnecessary things like inappropriate flash animations, and music. Rather you should focus more on the key information about your product and services, contact details, and location as suggested by every website design company.
Depending on the industry you are in, there are some important things that should be found on your website. For instance, suppose you are a restaurant then having a menu on your website will be necessary. Or if you have multiple branches then listing all the locations on your website is important. While any service-based business should include reviews or comments on its website. For example, a website design company should have reviews written by their former customers sharing their experience with the company.
Call to Action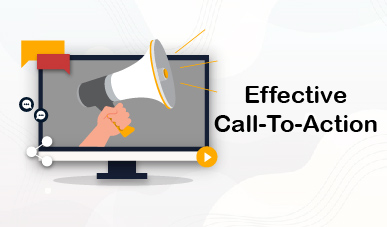 Placing a call-to-action button on your website is crucial to encourage your customers to contact your business. For example, you can add a friendly suggestion such as "Contact Us" which demonstrates that your business wants to develop a relationship with your customers. Just make sure that your call to action is appropriate for a visitor's level of engagement. As a thumb rule, every page of your website should have at least one call to action button. It is also important that when you add a call-to-action button on your website, it should immediately be able to complete the suggested action when clicked.
For instance, if your CTA says "download the brochure here" then your visitors should be immediately taken to the download link when they click on the word here. Because complicated CTAs or broken links will annoy your users and this will likely result in a higher bounce rate, ultimately affecting your website rank on the search engine results page.
Contact Information
We all are well aware of the fact that contact information is the most important element for any business. Hence, you should have a special section for it and include information such as phone number, email address, your companies address, contact form. Make sure that this information is properly displayed and easily accessible for your visitors or else they can get frustrated if they are unable to find your contact information easily.
When incorporating this information, it is always recommended that it should be written in a text form so that users can copy it as needed rather than including it within the image.
Effective Security
With the evolution of technology, newer and more advanced security risks can threaten to compromise your website's integrity. It is crucial for websites to prevent security breaches from both the front end and back end to keep your website secure from malware, viruses, malicious apps, and hackers. Especially, if you have an e-commerce website or a website where online transactions take place, you will need to take additional security measures to protect customer information.
While you must add an SSL certificate to your website to reduce the potential for browser-based threats. SSL will encrypt the communication between your website and your customers and thus will protect your important information. You should consider reviewing the security features included in your website's framework and design during development. You should also make sure to conduct regular security checks or opt for the company that provides this service.
Integration with Social Networks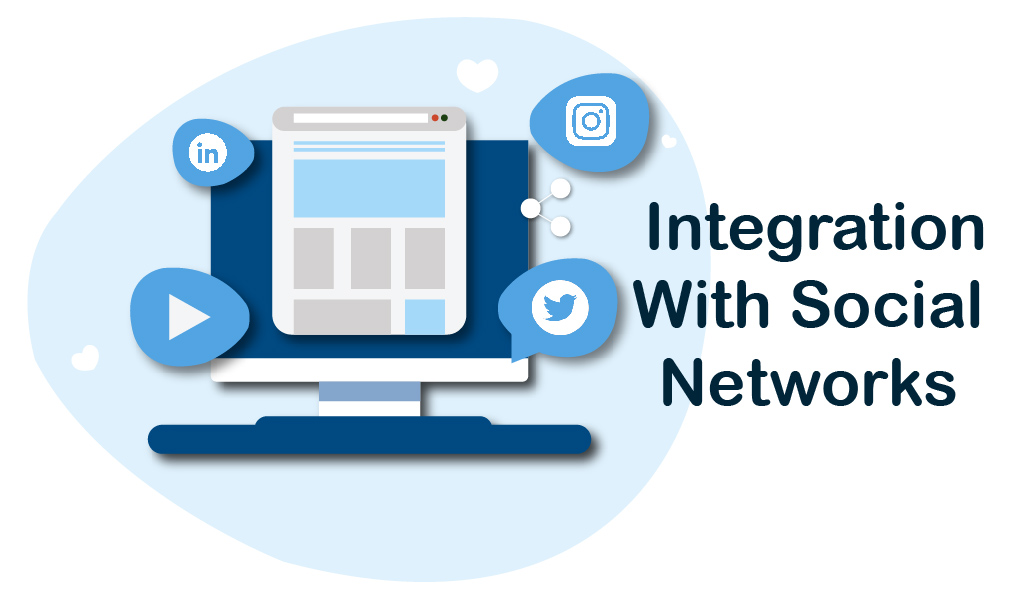 Integration with social media is no longer a novelty, it has become a requirement. Because social media is now a major aspect of online marketing and by incorporating social proof into your website, you will be giving your visitors an additional reason to support your business and thus increase your brand loyalty.
There are a large number of platforms like Facebook, Twitter, Google Plus, YouTube, LinkedIn, Instagram, etc. You can promote your written and visual content on these platforms and thus drive more traffic to your website.
Clean, and SEO-friendly code
If you are going to invest your money in building your website, you will need to make sure that it is easily found by your customers. Hence, while planning your website keeping your code SEO-friendly is crucial. SEO will improve your site's visibility on the search engine by ranking it higher. Eventually, helping you to gain more traffic. You can increase the overall return on investment by taking the time to improve your site's code. It will act as a guide for search engine spiders and provide a clear picture of your website's content.
Hence, you should start thinking about SEO from the moment you start planning your website. It will help you plan your website structure, write high-quality content, and deliver an excellent user experience. This will help you build your website on a solid foundation and thus any further SEO work you do will be much more effective.
However, there are certain custom management systems like WordPress that provide plugins that are designed to simplify the process of cleaning up the code. Thus, increasing the search engine rankings.
Content
You should definitely spend a good amount of time on your website. Because while a web designer will build you a great website, you will need to provide the content that you want to include there. It should consist of information about your business, your unique selling points (USPs), your contact information, and information about your team. You will also be required to provide information on the services you offer.
Apart from text content also includes images. As a good website has plenty of images, you can provide high-quality original pictures of your products, team, and work as well. You can also make use of stock images were needed after ensuring that you have the rights to use them. Additionally, you should also consider including a mission statement, client testimonials, videos, and links to your social media accounts.
Comprehensive sitemap and its structure
Whenever you sit down and open a book to read it, what is the most helpful section to review? Of course, it is the table of contents that acts as a summary of book details. It provides a snapshot of the material within the book.
Same as the table of contents, a sitemap will provide the information to your visitors as well as the search engines that will help them easily navigate and find the content of your website.
But make sure to keep your visitors journey in mind and figure out how you want to map out your pages when planning your website. Start from what your top-level menu categories will be before mapping out the pages. This will make it a lot easier for you to manage when you begin to map your site.
While it is always necessary to revise your site map when new pages are added to your website to keep it updated. While Google webmaster tools can simplify this process for you.
Customer Testimonials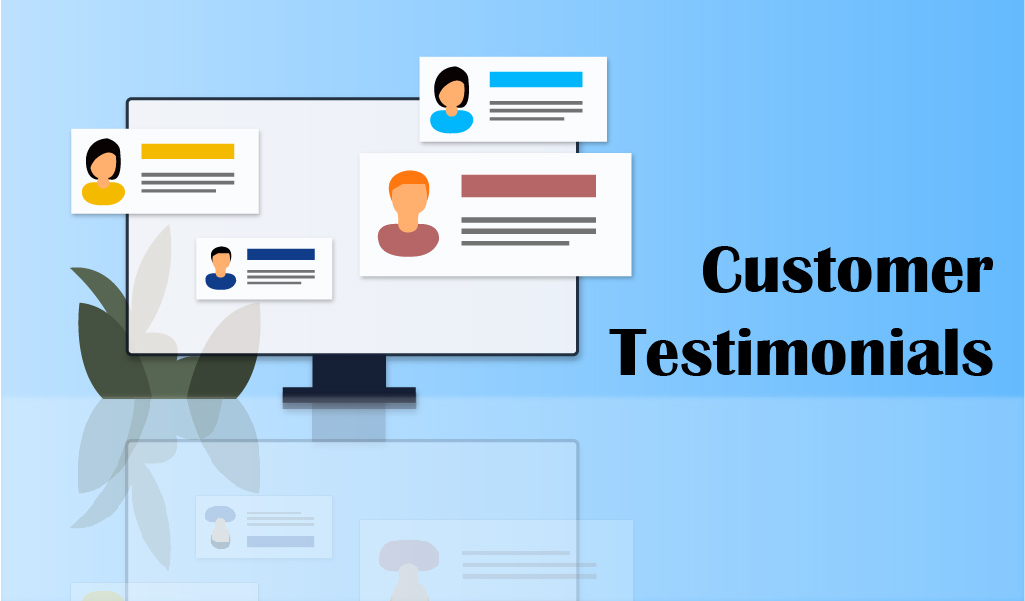 If you already have a loyal customer base, you can reach out to a few and solicit online reviews. They can help you promote your business because by featuring customer reviews on your website you will be demonstrating your company's skills, services, products, as well as a commitment to customers.
Well, it will be even much better if your customers will be willing to provide a recorded testimonial. You can take advantage of this opportunity and create a branded video. The more genuine and detailed your customer's opinion will be, the greater will be your chance of gaining new customers.
Navigation
Your customers may leave your website and never return if it is confusing and difficult to understand. So, make sure that you conduct an in-depth review to increase efficiency while the other way to improve your visitor's ability to navigate your website is to add a site map. Also, ensure to remove the unnecessary or underperforming pages while streamlining the navigation will help you increase the quality of your brand's presence.
You already know the importance of having a website in today's world and now by reading this article you must have also understood the important factors that you need to consider while planning your website.
Conclusively, we can say that though there are many factors to consider when planning a website, these twelve will help you build a branded one. While they constitute a solid foundation that must be laid right before anything is built on, keeping these considerations in mind, you can increase your chances of developing a successful website and ensure that it supports your business goals.