How to use local SEO to attract more clients?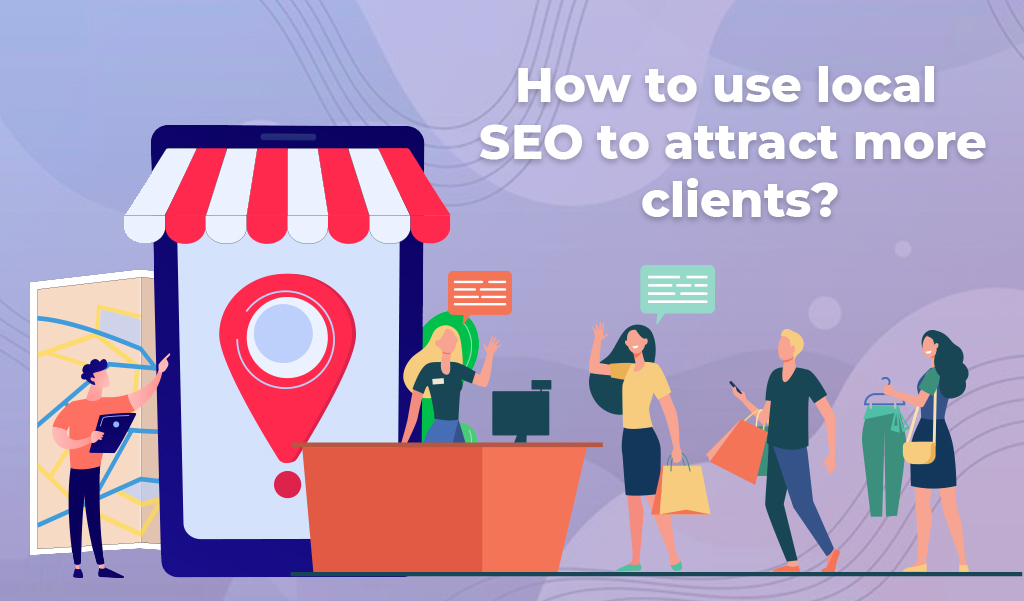 Whether you own a big or a small business, marketing it online has not remained an option anymore, it has become a necessity. Today most people turn to the internet to search for services and products near them, so it becomes important for businesses to show up in their local area. Here is where local SEO comes into the picture. But it is a lot different from typical SEO. Though the basic concept behind local SEO and SEO is the same, they differ in specific practices. Where traditional SEO helps you to boost your website rank in the overall results, local search engine optimization is a part of search engine optimization that focuses on improving your online business visibility in the local area.
According to the statistics, almost 50% of prospective customers that look for local businesses tend to make a purchase. This is one of the major reasons to encourage businesses to implement local SEO in their marketing strategies. Apart from this other stats illustrate that 97% of the search engine users search with local intent, while 84% who conduct a local search on mobile devices tend to call or visit the store within 24 hours. Moreover, 72% of the consumers who conducted the local search actually visited the store within five miles. Additionally, developing a Local SEO strategy helps you stay far ahead of your competitors, stand out, increase your authority, attract new customers, receive more visitors, and eventually sell more.
Also, as the number of local searches has increased, Google started prioritizing websites depending on geographically related searches, based on their proximity, relevance, and prominence to meet the needs of its searchers. So, we being a local SEO company will highly recommend you optimize your site for local searches to gain more customers.
But now, the only question that arises is how can you use local SEO to attract more customers. Hence, we have listed down some ways to help you get in front of your customers and attract them.
Ways to use Local SEO to attract more customers
But before we begin make sure that your website is responsive, has no other technical issues, and error-free. Now, if you are ready, let us dive into those tactics to help you show up better in the local search results.
Establish your presence on Google My Business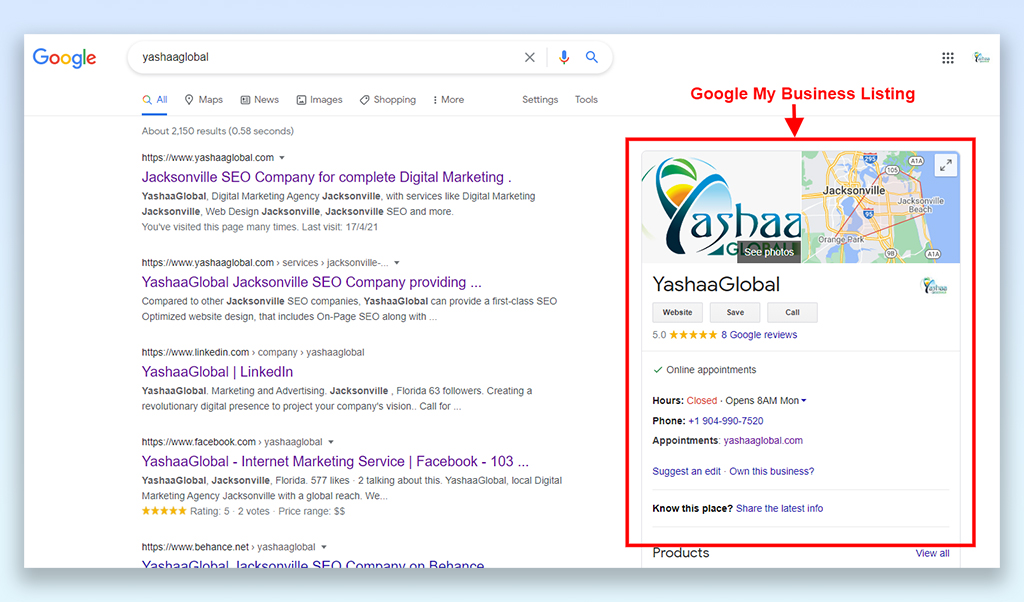 Without a doubt, Google my business is the most essential part of local SEO and the good news is it is completely free and easy to use. You can drastically improve your local search rankings by claiming and optimizing your Google My business listing. If you are hearing it for the first time then let us tell you that Google My Business is the profile that Google associates with your business. Having a profile on this will alone ensure that your local business shows up on the search, maps, and Google+ when people will search keywords related to your product or services. If you don't have a profile yet, you should consider making one as soon as possible.
To get started, just visit google.com/business and enter all your business details like business name, country, street address, phone number, opening hours, website, etc. appropriately and click submit. Once you claim your listing then you can start optimizing your profile with data that can directly influence the decision of your users such as photos and videos about your daily life events and more. The more you keep your profile updated, the greater will be your chances of winning Google's trust and appearing in the top positions.
Encourage your Customer to Leave Reviews
Online reviews are very valuable as they can influence the consumer's decision regarding making a purchase. Well, we all know that it is not easy to trust a local business completely without knowing anything about it. So, an average customer always tends to read the reviews before deciding whether a business is trustworthy or not. These reviews offer a quick snapshot of other customer's opinions of your business and also influence how potential customers feel about your business. They appear on the Google My Business listing. Online reviews increase people's confidence in your business and also encourage them to make a purchase. Moreover, they also impact how Google ranks your business.
You can encourage your customers to leave a review by creating incentives such as discounts, easy-to-access forms where customers can leave their reviews anytime, or sending out a short survey after business interactions. Yes, positive reviews are great but there is always a possibility that you will encounter some negative reviews also. In such cases, make sure to reply to the negative remarks in a thoughtful and productive way. This will allow the customers to see that you value their feedback and are open to hearing from your customers.
Make your Website Mobile-Friendly
A mobile-friendly website is critical, no matter whether you are targeting traditional SEO or local SEO. It is important because a high number of local searches are made on mobile phones. So, if your website is not optimized for mobile devices, you are losing a high number of customers. Moreover, it will not look good and easily operable on it. Hence users will click away quickly. This will increase your bounce rate and as we all know that high bounce rates are not good for SEO. It will affect your search rankings for both traditional and local SEO.
Testing your website on different devices and making sure that it is mobile-friendly is the best thing you can do for your business. You can consider the following tips to satisfy your mobile visitor's experience:
Make use of a responsive theme that will automatically adjust according to the user's screen size and resolution.
Use HTML5 instead of flash to create effects.
Use a bigger font size for texts to ensure easy readability.
Make sure that your buttons are big enough to be easily clickable and avoid accidental clicks.
Make use of CDN, minify your codes, optimize your images, and minimize redirects to enhance your website's speed.
On top of this, even Google has started to prioritize mobile-friendly websites for ranking it. So a website that is optimized for mobile devices will win the highest spot in search engines as compared to other websites that are not. The frequent appearance of your website on mobile devices will help you grow your customer base and thus revenue.
Target Local keywords
Keywords are important when it comes to SEO, but when you are optimizing your website for local SEO then using local keywords will be to your advantage.
For instance, if you are an SEO company in Jacksonville, you should consider local keywords like "best Jacksonville SEO company" or "SEO company near me" to show your customers that you are within their area instead of using general keywords like "SEO company" or "SEO agency".
This is one of the best ways for a local business to attract more customers without much competition. So, take your time to select the best keyword list that will help you get your business in front of your local community with a good local SEO strategy.
A complete guide to rank high on Google will help you get an overall scenario on getting a better ranking on Google.

List your Information on Directories
When someone searches for local services or products there are high chances that they will come across directories or listings listing websites. A free listing on one of these sites will give you enough presence in your local area. So, it is a good idea to create a listing for your business on these sites. There are many business directories like Factual, Neustar Localeze, and Express Update that can help you showcase your business and also help you to generate valuable backlinks.
Make sure to check the contact information such as business name, address, phone number, and website, you entered while creating the listings and maintain your consistency across these directories.
If you have just opened the business or changed the business location then you can add your location to these directories. You can immediately generate backlinks with this and also help various map services to accurately list your business. Some of the popular websites that use these directories are Google Maps, Apple Maps, TripAdvisor, and Yelp.
Create Content for your Local Audience
Content can make a big difference in attracting more potential customers. Appealing content is a great way to attract local customers. So, if your website does not have any content, consider creating it. Especially when you have multiple locations then you can create a unique landing page for each location and content on topics related to that specific area. It can include content about local events, local traditions, or anything else specifically relevant to that area. Including this information in your blog or social posts will help you signal to Google that your business is a trustworthy source of local information.
Start with researching about your local audience and create content according to that. You can easily connect to your potential audience by using culture, language, mannerisms, and terms in the right context. Also, make sure to optimize your content for search by inserting keywords regarding what people are looking for. This will help you strengthen your tie to the local search results and also increase your chances of ranking higher.
Optimize your Website for Local SEO
We all are aware of the fact that good SEO is important for your digital presence. Optimizing your website for local visitors provides your business the best possible chance to appear in front of your potential clients. As we have already discussed before that general SEO and local SEO differ in some ways but some of the practices overlap as well. These general SEO practices will also help you with your local SEO. They are as follows:
Meta information: make sure to have a title and meta description containing keywords for every page.
Internal linking: make it easy for your users to find what they are looking for by linking your pages together. It will also help you to boost your page's visibility.
Proper formatting: format your content properly logically by ordered headings, use paragraph breaks, proper spelling, grammar, etc.
Backlinks: create high-quality backlinks from other reputable sites.
Keywords: approach keyword research properly and use them naturally throughout your content.
Finally make sure that your website is fast to load, responsive, easily navigable, and contains high-quality content. This will create a positive impact on your ability to attract and convert customers.
Use Schema Markup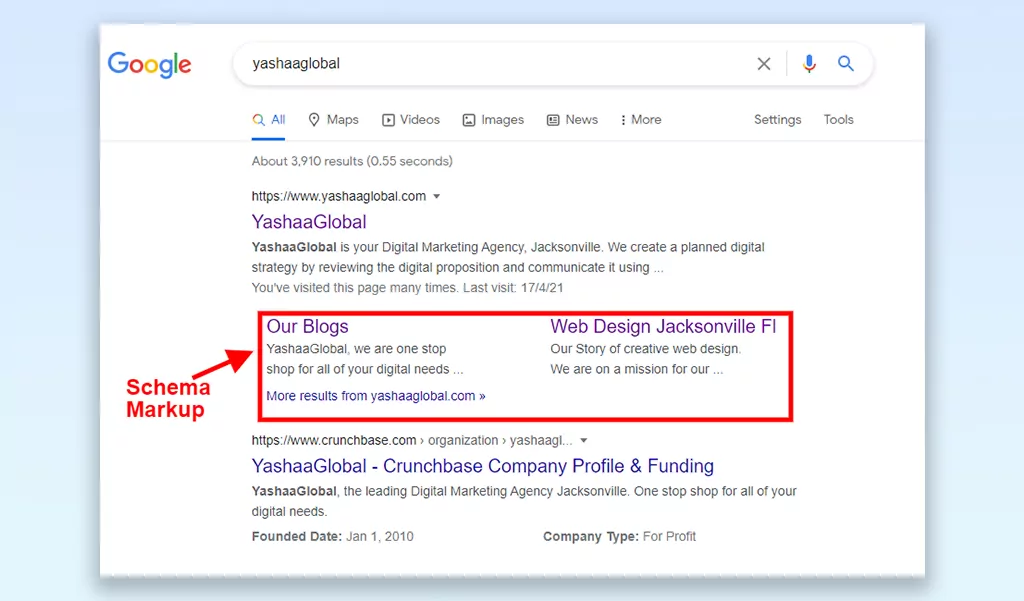 Schema markup is a code that you incorporate in your website HTML. It is a new form of SEO optimization or a set of microdata that is easily understandable by search engines.
It helps to improve how search engines show your business information to your potential customers. It is created by a collaborative effort of major search engines like Google, Bing, Yahoo, and Yandex. Schema code helps you get better search visibility by adding richer snippets below your page title.
These snippets help your searchers to learn more about your business than the information that is usually displayed on the search engine result pages. Your customers will be able to see more details like business testimonials, store hours, and even product prices.
There are different kinds of schema markups like website schema markup, site navigation schema markup, etc. that you can choose to your advantage.
When it comes to attracting new customers in your area, local SEO proves to be very significant if it's given proper time and attention. If you haven't yet considered local SEO, then it is high time that you do so. The above-mentioned methods will definitely help you improve your local visibility on Google and you will see a significant boost in your traffic over time. This will ultimately bring visitors to your location. Instead of tackling all these methods at once, you can start slowly and measure your improvements.
With consistent efforts, you will see improvements in your local SEO and also rise higher in the searches in your area and thus attract more customers. Just have patients and no matter what your strategy is make sure to provide value to your target audience.