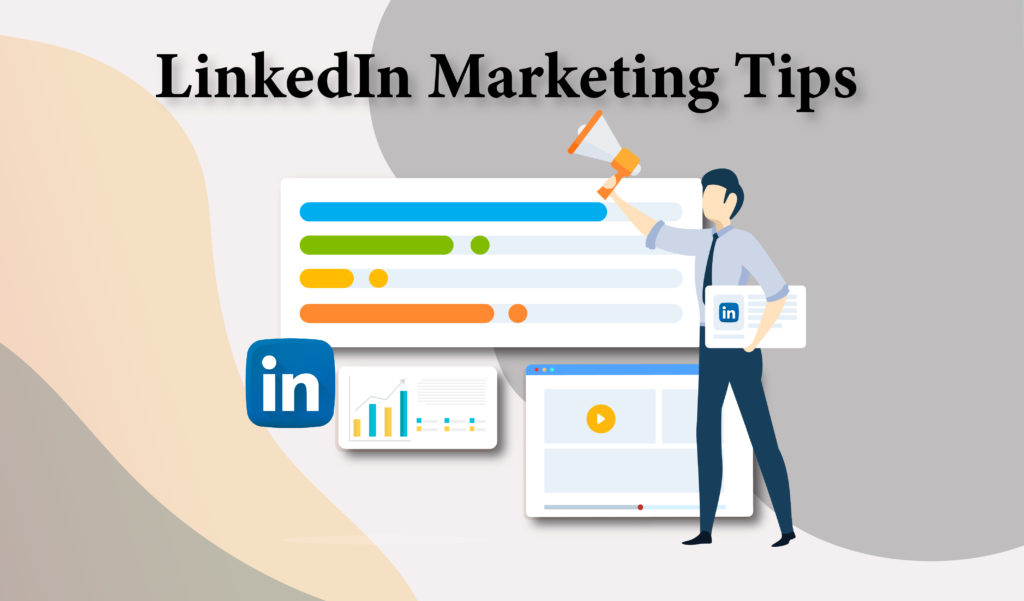 Initially, LinkedIn was just perceived as a professional networking site. But now it has drastically turned into an extremely useful marketing tool for businesses with 600 million users across 200 countries. That being said developing an effective LinkedIn marketing strategy, has become crucial for every business now. If executed properly, it will not help you build awareness of your brand but also forge long-term relationships and can play a major role in lead generation. However, if you are wondering how you can come up with a great Linked in strategy, then don't worry, we have got you covered.
In this article, our experts from Digital Marketing Agency Jacksonville have shared some LinkedIn marketing tips which will greatly help you reach your goals through this amazing platform. But first, let us talk about the importance of LinkedIn marketing and know what exactly it is.
What is LinkedIn Marketing?
We can define LinkedIn marketing as a process where businesses can build connections, generate leads, improve their brand awareness, foster business relationships, as well as drive traffic to their website.
Linked marketing can be extremely powerful as this platform enables its users to connect and share content with other professionals, new employees, customers, job seekers, business partners, and colleagues. Plus, by choosing this platform for your marketing purposes, you also gain access to many useful features related to analytics, connections, and brand-building.
So, now let us take a quick guide on the tips listed below and learn how to use LinkedIn for your business and marketing.
Amazing LinkedIn Marketing Tips That Will Help You to Boost the Growth of Your Business
LinkedIn is an ideal platform for every business to promote its services. Below are some astonishing tips from our Jacksonville Social Media Marketing experts that will efficiently help you incorporate LinkedIn into your social media content strategy.
1. Optimize your LinkedIn profile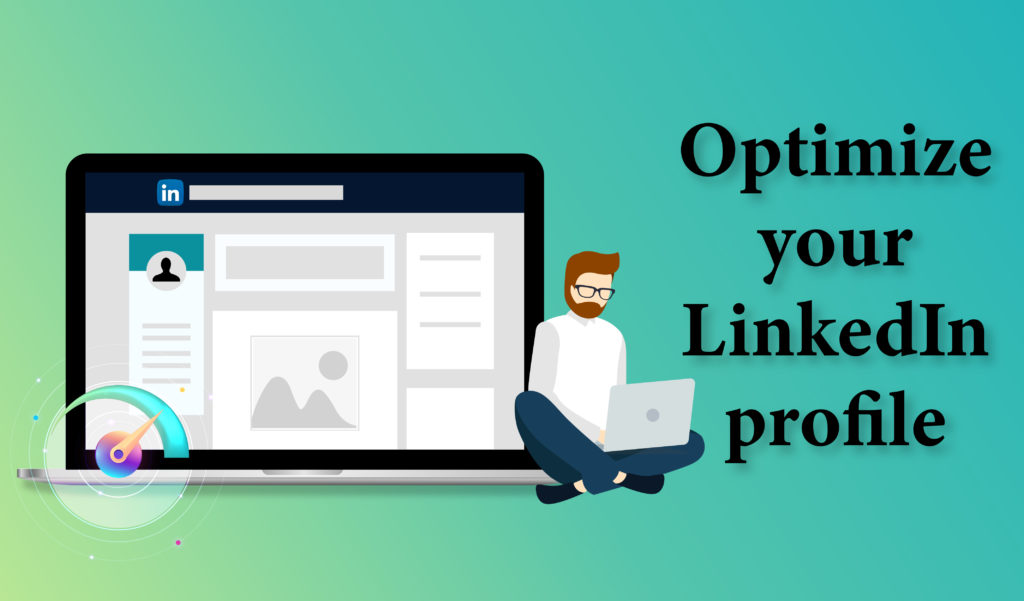 This may seem quite obvious, but you focus your efforts on more advanced LinkedIn marketing strategies, this step can be easily overlooked. No matter, whether you are marketing through your personal account or your company's page, certain profile improvements are always necessary to boost your chance of getting noticed.
Here are some things to consider when optimizing your Linked profile:
Choose a high-quality photo that is relevant to your brand. You can also go with a headshot with a casual, friendly, and professional photo that highlights your personality very well. Just be mindful that you have limited space there and ensure that the photo you select is just of you. Cropping out friends or partners will not only spoil its look but hamper its quality too.
After the photo, the other major visual on your profile is your banner. We will suggest you create a simple but attractive banner and an app like Canva can help you there. It has perfect-sized templates for Linked banners. You can also use your own creativity there. Just make sure that your banner includes your contact information and a single line about your company. Plus, the addition of keywords related to your business will be of great help to allow the right people to find you.
An "About" section is more like a resume. Here you can introduce who you are and how can you help. You can add multiple things like your experience, education, and even share some feedback you received from your customers. Just make sure that your "About" section is attention-grabbing and more interesting and describes why your potential clients should choose you.
Until and unless you know where to reach, you cannot take the right path. Similarly, if you don't know what you want to achieve, you cannot take the right steps. Even the type of content you publish and the approach you use to distribute it completely depends on what you want to achieve at the end. Hence, it is extremely crucial to define your goals before you start marketing on LinkedIn. According to your business needs your goal can be anything. You may want to build your brand awareness, generate qualified leads, strengthen your brand reputation, engage with your target audience, or sell your product or service. You can either target one or multiple goals at the onset of your LinkedIn strategy.
3. Understand your audience
Once, you know what you want to achieve, it is important to know your audience. This step is a must to build a solid LinkedIn marketing strategy. 
To do this, you can start outlining your audience on the basis of various parameters such as job title, geographic location, industry, etc.
In addition to knowing your audience, you should also have a deep understanding of your existing audience. Approaching the analytics section on your company page will be a great idea to learn more about your followers and page visitors. This will not only allow you to gain meaningful insights about your audience but also understand the type of content they prefer. This will greatly help you alter your LinkedIn marketing strategies according to the needs of your audience.
4. Make use of hashtags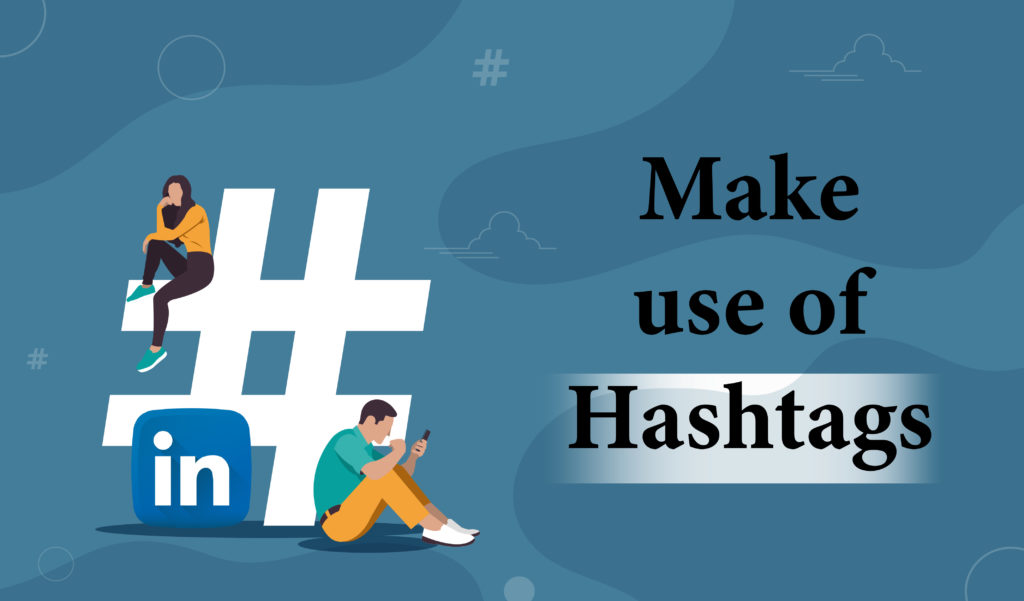 Hashtags play a great role in enhancing the LinkedIn marketing campaign. They are basically simple phrases preceded by a hashtag symbol used to help the users find the content on a specific topic. Hence, when you add a hashtag to your posts, those posts have a higher chance of being discovered by the users who follow those hashtags or search for them. However, make sure that you don't use too many or wrong hashtags. Because doing so will hinder your reach and affect your performance. Hence, you need to strike a balance between relevant and popular hashtags.
You can start by searching for a broad hashtag. For instance, suppose that you are working in the digital marketing industry, you can start by #digitalmarketing. Check the number of people who are following this hashtag and similarly search for other three to five hashtags too. While doing so, just remember to not get fixated on high numbers only. Because even lesser-known hashtags or the hashtags with a low number of followers are greatly helpful to narrow your reach to an audience who would more likely engage with you.
5. Always post relevant and high-quality content
Good content is a way to good engagement rate. This being said, always remember to create content that will help others to solve a problem related to your industry. You can provide them tips, tricks, as well as information as thus establishing yourself as a thought leader in that space.
However, make sure that your posts always vary in length. Even consider quick and bold posts along with long-form stories. Because many of your connections on LinkedIn won't always have time to read a long post. Here, short posts will play a great role in grabbing their attention. Plus, varying lengths of posts will always allow you to provide fresh content to your audience and thus keep them excited about your next posts.
6. Be consistent with your publishing schedule
Once you have started posting high-quality content, remember to be consistent with your posting schedule. Our experts from Digital Marketing Agency Jacksonville will suggest you develop a specific way for sharing your content. Check what days and times are yielding you the best engagement and stick to them for a period of a month. This will help you in developing a bond of trust with your connectors.
Here are some great ideas so that your sharing does not look the same each time you post.
A quick tip
Thought on a topic related to your industry
An article you liked 
A checklist 
A blog
Finally, make sure to add a call to action so that your viewers know what they should do next and even you get an idea of how people are engaging with your post. A common call to action that you add to your post is a comment, message, like, and share. They are a great way to learn more about clients, their likes, and their interests and thus can also help you in making your marketing decisions.
7. Join niche-specific LinkedIn groups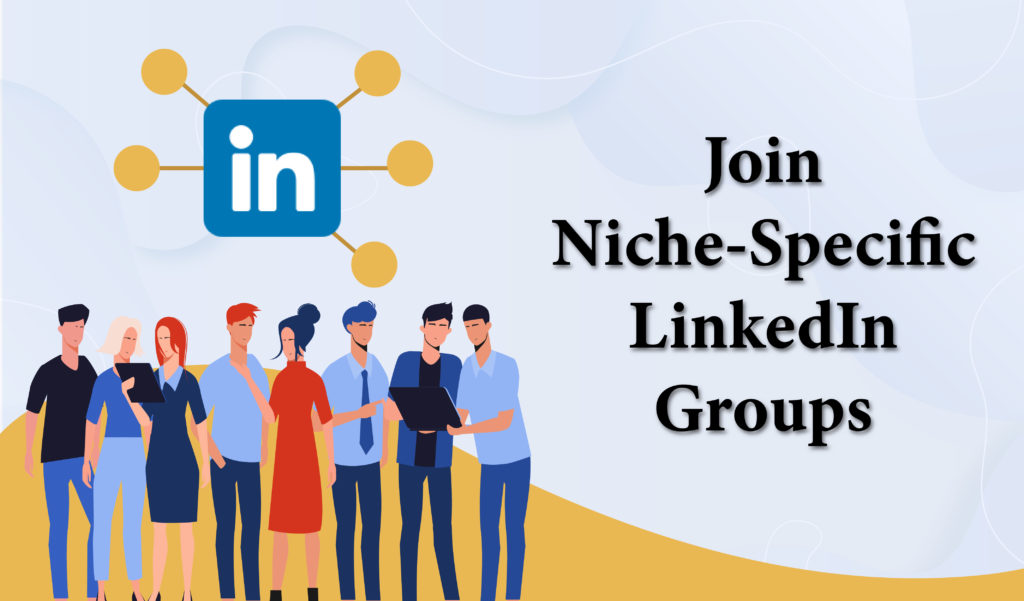 You will find many groups related to your industry on LinkedIn where your potential customers are already present. For instance, suppose that you are a digital marketing company, then you just need to search digital marketing in the LinkedIn search bar. You will find a list of many active groups with more than 10,000 members that you can join to promote your business. 
Here are some ideas that will help you promote your business on LinkedIn groups:
Promote articles, blog posts, how-to guides, etc.
Post infographics and short videos
Participate in group discussions and solve the member's query to establish yourself as a trusted source and thus increase your network. (It is found that people who comment on the group posts more than five times get more views.)
Follow the 80-20 marketing rule where 80% of your posts should display industry-related valuable information such as latest news, research, case studies, infographics, etc., and 20% of the posts can be promotional that showcases your business stories, customer reviews, employee experience, and more. You can also stretch this 80-20 to 70-30 or 60-40 proportion but make sure that you don't over-promote your services or products.
8. Create your own group on LinkedIn
You can also create your own group on LinkedIn that will help you stand out as a leader in your industry. Moreover, you can also showcase your innovations and ideas as well as other's opinion about them in your own group. 
After creating a group, you can showcase it at the top of your company page as a featured group and add your all employees to the group. After that, the only thing you need to do is encourage them to send group requests to their friends and industry-related professionals in order to maximize the members of your group.
Here are some tips to increase views on your group.
Add your website link, your name as an owner, and your professional details on your group.
Include your website link in your posts as well.
Always keep your group active.
Update your group with the latest news, and valuable information regularly. This will help you in gaining more requests from people for joining your group.
Even if it is your own group, don't over-promote your product or services there.
9. Implement LinkedIn ads
Incorporating ads into your LinkedIn marketing strategy is a great way to promote your business efficiently on LinkedIn. These ads also allow you to send personalized ad messages to the users. Following are some various types of advertisements that you can use to promote your business.
Sponsored content can greatly help you wider your audience and gain a good number of views on your business page. Plus, it will also assist you in building lasting relationships with your connections and LinkedIn professionals.
Sponsored InMail is similar to email marketing but you can use it only within the LinkedIn network. The major advantage of this facility is that it allows you to send personalized message ads to your members which get delivered only when they are online or active on LinkedIn. This means that your message will always be at the top of their inbox and easily visible to them.
Text ads are similar to pay-per-click ads. They are basically visible on the LinkedIn homepage, search result pages, group pages, and profile pages and can greatly benefit you by increasing the number of leads.
LinkedIn Matched Audience
This facility allows you to retarget your website visitors as well as promote your services or products to the contacts from your CRM database.
Boosting your presence on social media platforms has become extremely important for businesses today. Hence, you should know how to social media as your tool and LinkedIn is one of them. There are undeniable benefits of LinkedIn Marketing such as enhancing your brand's name, building a credible and reliable image as well as keeping your clients and partners informed. Hence, our Jacksonville Social Media Marketing experts will definitely recommend you to use this platform for your marketing purposes.