SEO Tips for E-commerce Websites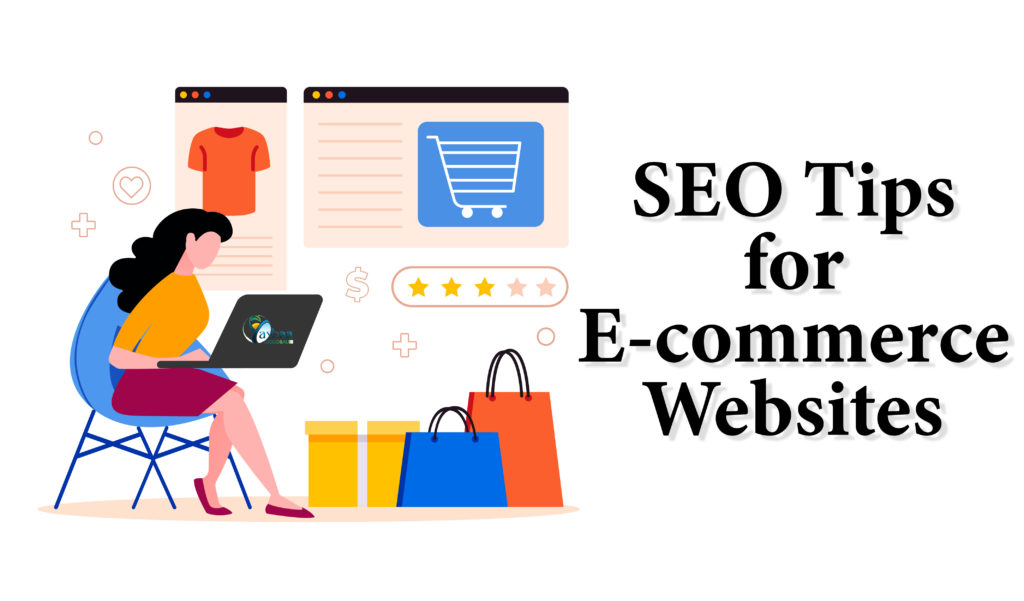 In this competitive world, where product listing ads are becoming more and more expensive every arriving day, generating new customers at a reasonable rate seems nearly impossible for retailers.
But compiling a list of SEO best practices and implementing them correctly to rank your e-commerce website higher in the search engine results pages can help you combat these rising prices. So, instead of worrying about your rising expenditure on marketing ads, a Jacksonville SEO Company will advise you to drive your efforts towards e-commerce SEO.
It will not only help your gain more traffic to your websites but also boost your sales.
However, as you cannot do it without a powerful SEO strategy, here are some to skyrocket your e-commerce website's rank, boost your traffic, and thus increase your sales.
So let us dive in:
Have a Properly Structured E-commerce Website
Your website structure is the foundation of your SEO strategy as it will not only help crawlers to find and index the pages but also creates a better user experience. Thus having a well-structured website is crucial for ranking it higher.
Here, we will advise you to think about your target customers first, because visitor satisfaction from interacting with the website is an essential behavioral factor that is taken into consideration while ranking your website.
So, make sure to tailor your website keeping the needs of your visitors in mind. Firstly, think broadly about what type of products you are going to offer and then you can begin with dividing one category into several subcategories. This clustering will help you cover a large number of key queries and thus rank higher on the search engine results pages.
Have a look at the following tips that are important to consider when designing your website structure.
Structure your URL in a user-friendly and SEO-friendly way.
Keep your navigation clear and easy for the users by creating an order and logical site structure (main page-categories-product pages).
Make sure to place the navigation menu on every page of your website from where it is clearly visible.
Make use of navigation chains (breadcrumbs) in order to increase the usability of your website.
Following these tips will help you create a convenient and logical structure with easy navigation that is important for both the search engine bots and your visitors.
Make Use of the Right E-commerce Keywords
If you are done with optimizing your site structure with all the above points, you are now already halfway through boosting the rank of your website. Now it is time to research and optimize your website with relevant keywords. Keywords play an important role in ranking your website as they are actually the search queries of the users entered on Google and Google always picks the page that best addresses their user's queries. Hence, choosing the right keywords is essential as it not only helps you rank your website higher but will also boost your sales if targeted properly.
But before you begin with creating a detailed plan for optimizing your keywords understanding their categories regarding the user's intent is a must.
Generally, keywords are categorized into three broad groups namely commercial keywords, informational keywords, and navigational keywords depending on the search intent of the users. Where the highest 80% of total searches are informational, while the rest 20% of the total searches are commercial and navigational.
Commercial keywords basically indicate the desire of the user to buy a product. Whereas informational keywords specify the need of the user to learn about a specific issue, while navigational refers to a specific brand, product, or location.
Now as you know to identify keywords based on the user's intent let us discuss how to choose them. There are basically two rules that you need to follow while a keyword.
Rule No. 1: Select the keywords that have a high search volume per month.
Rule No. 2: Go for the keywords that do not have much competition.
Following the first rule will help you reach a broader audience while the selected keyword is search by many. While the second rule will help you rank your website quicker in the search engines because the lesser will be competition, the higher will be your chance to rank your site quickly. Tools like Google Keyword Planner, Ahrefs, SEMrush, or Moz can help you achieve this. Pick the one that best fits your interest and start optimizing your e-commerce website with relevant keywords.
Avoid Duplicate Content and Create a Unique One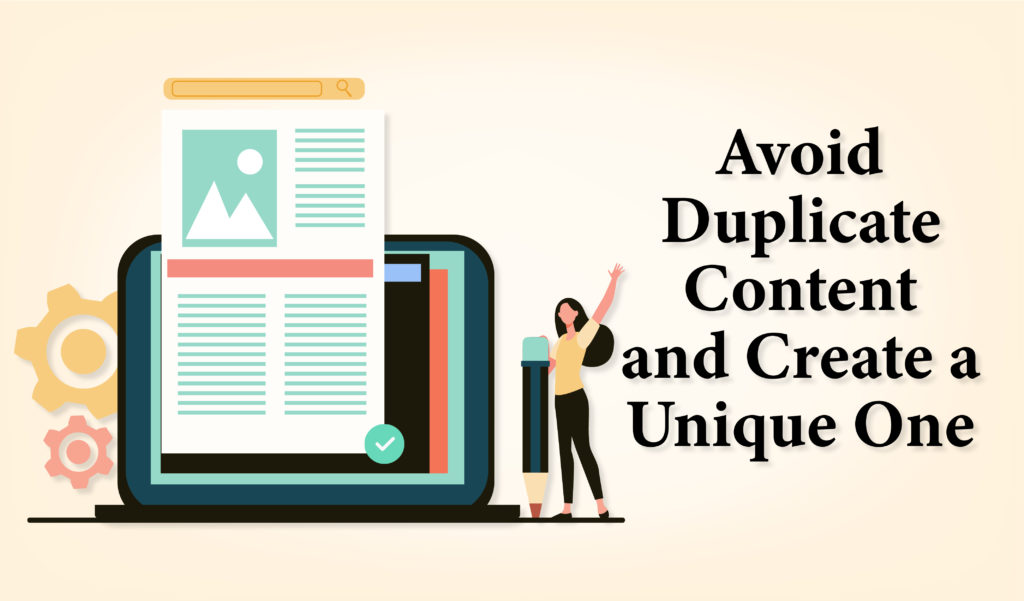 Now due to the changing Google algorithm updates, more and more websites are being penalized for duplicate content. So, in order to avoid hurting your rankings, it is always better to create a new and unique description for every product on your website. Well, this may utilize a lot of time and effort but ultimately it will help to set you apart from your competitors thus enhancing your chance to rank your website higher. Just make sure that your product descriptions are clear, interesting, and easy to understand by the readers.
Write at least about 1000 words of content on your product as well as category pages with your targeted keyword used 3 to 5 times throughout. You can make use of power words like "free", "new", or "proven" on your product pages and also write blogs more often to drive traffic and boost your sales.
Secure Your Website with HTTPS
While usability is one of the several factors that play a crucial role in your website's user experience, security is another that you should never overlook, especially if you have an e-commerce website. However, still, some stores have their website without HTTPS and it is quite shocking.
As a store owner, it will be the best practice for you to secure your site as the shoppers are required to enter their credit card details and shipping addresses to complete their purchase. This will ensure that all their information is encrypted and signal your shoppers that you are up to date on security standards.
In fact, even as Google has declared HTTPS as one of the ranking factors for sites so this will also help you boost the rank of your website on the search results.
Luckily, there are many platforms that have made it very easy to add an HTTPS protocol to your websites such as Shopify, BigCommerce, and Squarespace.
Focus on enhancing your website speed
Along with all the ranking factors, the speed of your website is also responsible to give you an SEO boost. Enhancing your site speed gives an immediate impact on your e-commerce website rankings and user experience as well.
It is found that 75 % of users refuse to visit sites that take more than 4 seconds to load their pages. This will not only increase your bounce rate but also decrease your search engine rankings. So, optimizing the speed of your website is crucial.
There are many tools that can help you detect the speed of your website and uncover the issues that are responsible for slowing it down. Just make sure that your site should load within 2 to 3 seconds.
Optimize your Product Images
Images are integral to any site and especially for e-commerce sites as the visitors in search of any product pay attention to the photos in the catalog first. Hence, optimizing them is a must. This will allow you to solve two main problems. Firstly, it will help you boost your website speed, and secondly, it will increase your website traffic.
Talking about SEO, you need can consider the following tips while optimizing your images.
Optimize the size of your images and reduce their weight by 20 to 30% while keeping up with the quality.
Pay attention to the meta tag and the actual name of the image file and make sure that both describe the image in few targeted keywords.
Use alt text in your images to help the search engine understand what your images are and why they are on a specific page. Alt text will only help you get your keywords on the website but it is also important for the users who are legally blind or have a hard time seeing things as their browser will be able to read it out for them and thus help them in understanding your image.
Avoid instances like displaying a product in Flash where alt text may not be displayed.
Ensure that all your images, even the thumbnails or the smallest buttons have alt text assigned to them.
These tips will help you make your images SEO-friendly thus enhancing your chance to boost your e-commerce website rank.
Create A Product Review Section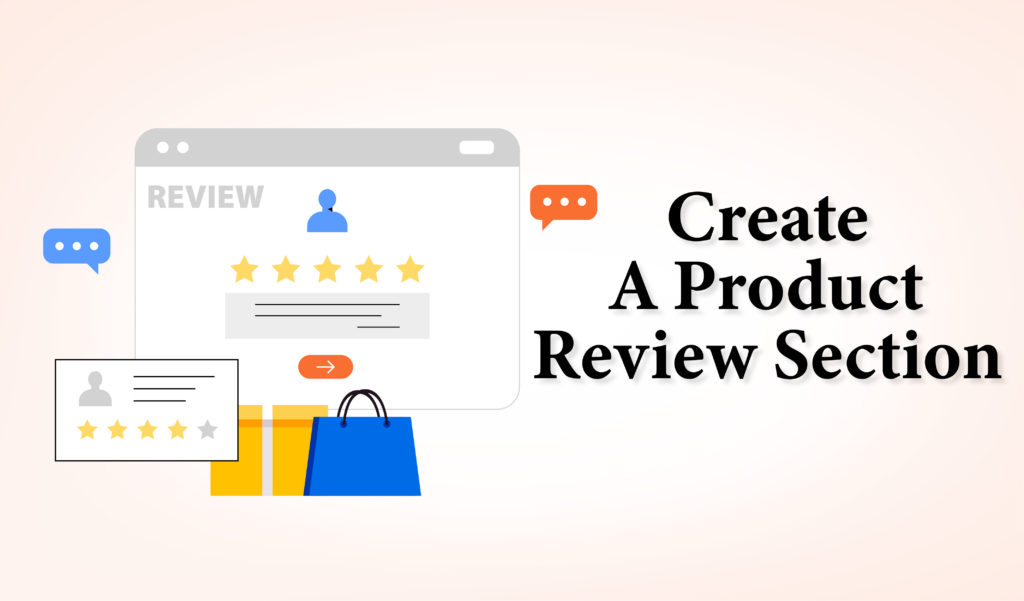 In online shopping, your customers cannot actually see and feel the products. So, when it comes to purchasing a product online everyone first moves to the review section to know other people's experience with that particular product. These reviews can help in building trust in the particular products you sell and thus your online store. In fact, it is found that almost 90 % of the total visitors are more likely to buy the products that have reviews even if they are not completely positive.
So, allowing your customers to speak for your product after they buy it will be in your best interest. This will also help you with your SEO as customers are very likely to use keywords naturally in their reviews. Even though duplicating the same keywords that must have already appeared on your page will not have an impact, there are high possibilities that the reviewers might use synonyms or long-tail keywords that can help in ranking your website.
Check for Broken Links and Redirect Them to the Closest Product Equivalents
This is one of the most important things that you should prioritize doing not only to boost your rank but also to improve your user experience. Usually, users get annoyed if they visit a link that directs them 404 error. So, redirecting such pages to the closest product equivalent will help you keep your users happy. Moreover, as the search engines attribute ranking authority and keyword rankings to individual URLs, if the page comes out to be broken, these rankings are lost. But passing them to another page via a redirect can help you save your rank.
Follow these tips to keep your website free from broken links.
Make use of tools like Moz, Screaming Frog, and Sitebulb to find broken links on your site quickly.
If a product is no longer available, place a permanent 301 redirect in order to pass the page's associated keyword ranking on the closest relevant product. This will allow you to redirect the shoppers to a closely related product so that instead of meeting a dead end, they are more likely to find the product they want.
Broken links are a bad experience for everyone including Google, so make sure to fix them as soon as possible.
Create a Sitemap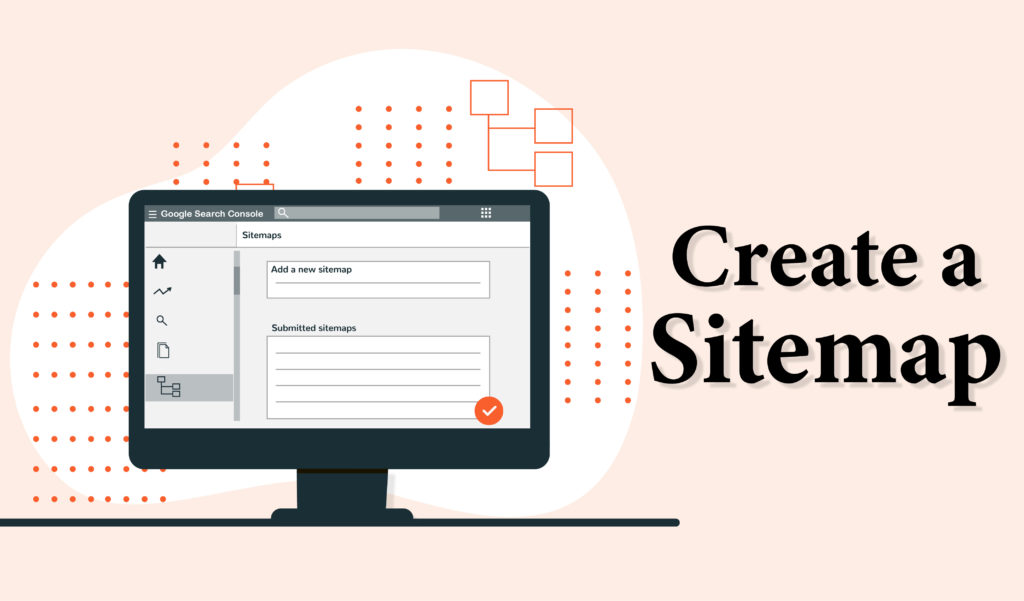 Though sitemaps are not necessary for indexing as the crawlers can still crawl your website, they can make it easier for the search engines to find your pages easily and get your site indexed more frequently. You can either use an HTML sitemap or XML site, just make sure that it is easily available to the search engine crawlers.
Tips to be followed:
Submit the sitemaps to Google so as to encourage more frequent crawling.
Update your sitemaps consistently by adding new products or deleting the old ones that you no longer sell to help improve the crawling efficiency.
SEO world keeps constantly changing and gaining organic traffic is not that easy, but definitely possible. By adapting to these swings and following all the above-mentioned SEO tips you can help your business grow over time. It may take months before you see the results but the efforts are worth it. Just be patient and consistent with your efforts while continuing to implement these strategies and soon you will see your e-commerce website climbing the search engine results.