Top WordPress Security Plugins: You Must Be Aware Of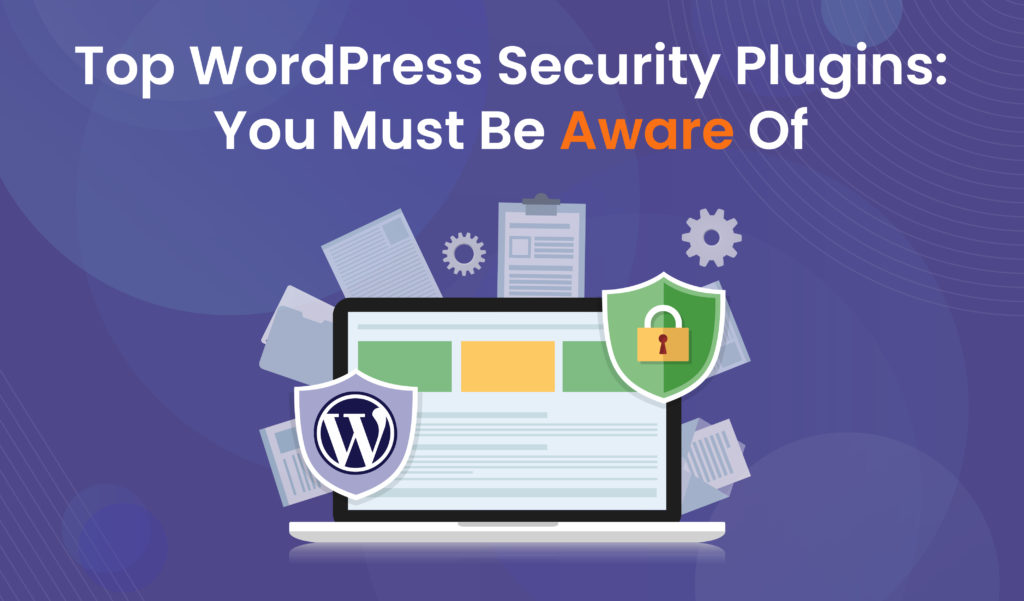 Assume you are purchasing a new home. This exciting new investment necessitates a sizable down payment that you're probably not used to making. Of course, you'll have to pay inspection fees before you buy. Then there are the mortgage and insurance payments, which all come out of your pocket.
They say that buying real estate is one of the best investments you can make, but it is also one of the most expensive.
Wouldn't you want to protect such a high-value investment (and something that could make you a lot of money in the future) to the best of your ability? That is why you purchase insurance and consider installing an alarm system or security cameras. Many experts recommend putting a security system sign on your door to deter those who don't want to take the risk. This security is intended to protect the initial investment and the potential for future investment. The same is applicable to your WordPress website states the Web Design Jacksonville experts. Because it is the most popular, WordPress is one of the most targeted content management systems (CMS) globally.
Hackers and other malware infections can destroy your online business by stealing sensitive information and causing reputational damage.
So, if you want to keep hackers out of your WordPress website then purchasing a WordPress security plugin is an excellent place to start. A WordPress security plugin rescues your website from malware, brute force attacks, and hacking attempts.
This article will go over the best WordPress security plugins for preventing hackers. But first, let's dive into its importance.
Why Should You Use a WordPress Security Plugin?
Every week, approximately 18.5 million websites are infected with malware. Every day, an average website is attacked 44 times, including WordPress and non-WordPress websites. A security breach on your website can have severe consequences for your company states our Website Designers.
Hackers can steal your data and the data of your users and customers.
A hacked website can spread malicious code to unwitting users and other websites.
You could lose data, lose access to your website, be locked out, or hold your data hostage.
Your website may be destroyed or defaced, affecting your SEO rankings and brand reputation.
At any time, you can scan your WordPress site for security flaws. Cleaning a hacked WordPress site without professional assistance, on the other hand, can be difficult for non-technical users. To protect the Website Design Ideas from being hewed, you must adhere to security best practices. We've compiled them all into a simple step-by-step WordPress security guide for newcomers.
By default, WordPress core includes some security measures, but they pale compared to what a reputable security plugin can do for you. For example, the best WordPress security plugins include the following features:
Active security surveillance
Scanning of files
Malware detection and removal
Monitoring of deny lists
Hardening of security
Following-up actions
Firewalls
Protection against brute force attacks
Notifications when a security threat is discovered
Using a WordPress security plugin is one of the essential steps in securing your WordPress site. These plugins assist you in hardening WordPress security and preventing brute force attacks on your website.
Is a WordPress Security Plugin Required?
Yes! Effective security is one of the most critical factors to consider while planning your website. Plus, whether you are a large corporation or a small business website, it makes no difference. Hackers prey on everyone. Each week, more than 18 million websites are infected with malware.
Some or all of the following features will be included in a security plugin:
Protecting the website from brute force attacks when a hacker guesses your login information.
Keeping sensitive website files safe.
Blocking contact form plugins from sending spam.
When a security threat is detected, notify you.
Best WordPress Security Plugins
There are numerous reasons to use a plugin to secure your website. Furthermore, it is preferable to throw caution to the wind and avoid being breached. Using a security tool on your WordPress site is critical to running a successful online business. Cleaning a hacked website may necessitate the services of a professional, which may be prohibitively expensive for new website owners.
Jetpack
Jetpack is one of the most reasonable WordPress security plugins, providing comprehensive solutions for protecting your website, improving performance, and managing site activity. It has both free and paid versions. Website downtime monitoring and brute force protection are included in the free version. In terms of site administration and performance, you can use its 100+ free WordPress themes, view 20 recent activities, and view traffic and revenue statistics. However, if you want more security options than the free features, consider using their premium version, which includes:
Daily automated website backups
Archive for 30 days
Automated spam filtering
Malware scanning is performed automatically.
Automatically resolves security threats.
WordPress accounts require secure authentication.
Site activity is monitored.
Plugins are automatically updated.
BulletProof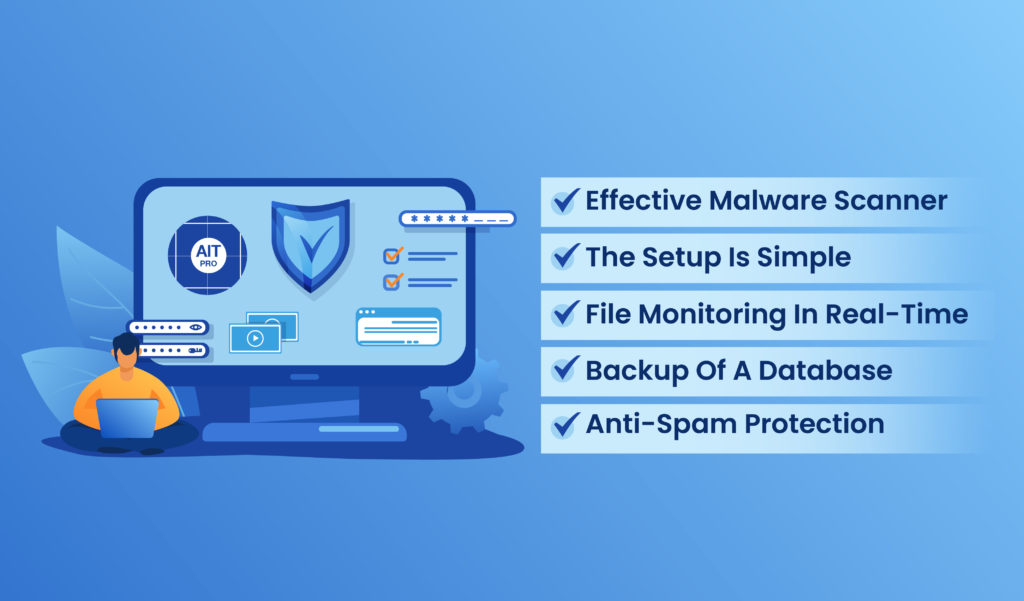 BulletProof Security is another well-known plugin that provides features to help protect your WordPress website from hackers. It doesn't have the most user-friendly interface, but its features make up for it. You might be interested in the following BulletProof Security features:
Effective malware scanner.
The setup is simple.
Logins and security should be monitored.
File monitoring in real-time.
To prevent hacking, install a firewall.
Backup of a database.
Anti-spam protection.
HTTP error logging and security.
Sucuri
Sucuri is the WordPress security plugin for protecting your site from various threats. We also use it on our websites to keep them safe and secure. It is a cloud-based security platform that safeguards your website against hackers, malware, brute force attacks, DDoS attacks, and other threats.
Sucuri's website application firewall, or WAF, is what makes it the best WordPress plugin. Before it reaches your server, it scans and filters out malicious traffic. Sucuri, in addition to the firewall, provides the following powerful security features to protect your website:
Monitors and scans your website for security flaws.
SSL certificate verification
Searches for SEO spam
Protection against zero-day exploitation
Websites that have already been hacked are repaired and restored.
Provides a content delivery network (CDN) to improve performance.
Supports HTTP/2.
Options for WordPress security hardening
Perform a security audit.
Wordfence
Wordfence is a free WordPress security plugin with incredible features that prevent hackers from breaching your website. It also has a delivered version with additional security features. It includes complete WordPress firewall malware signatures and protects your website from malicious IP addresses. Here is a list of the features provided by Wordfence Security:
WordPress firewall detects and prevents malicious traffic. It scans for malware and contains requests from malicious code or content.
Malware signature updates in real-time
Constantly monitor your website for threats.
Login with two-factor authentication
Simple to use interface
An analytics control panel can be used to track visits and hacking attempts.
WPScan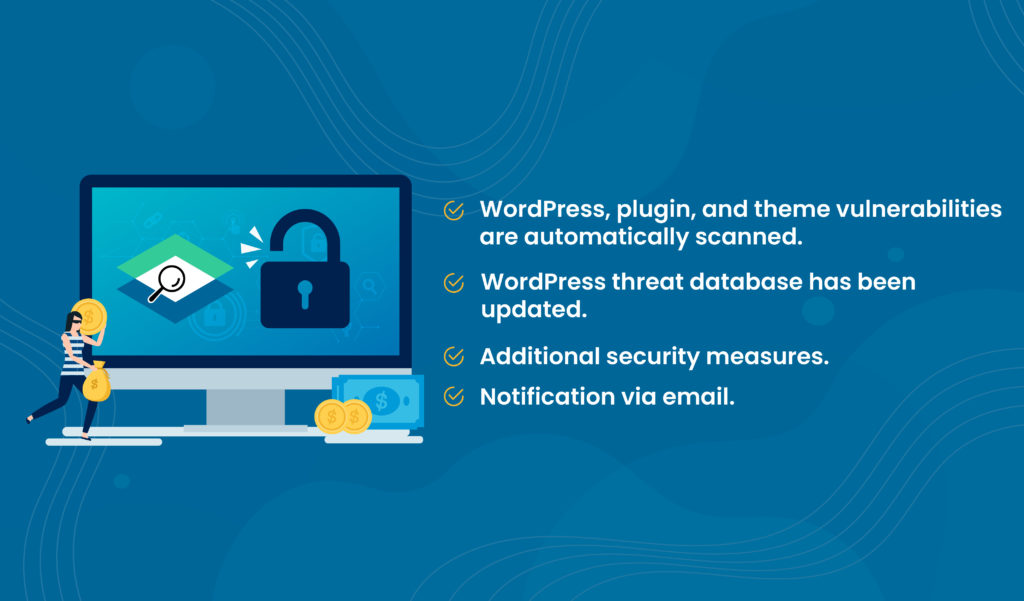 WPScan is also a top WordPress security plugin. It uses its database to scan your website for vulnerabilities. It has over 21,000 known security threats in its database as of now and has been adding new vulnerabilities since 2014. You don't have to worry about manually scanning your website for threats when using WPScan.
The security plugin detects and reports the most severe flaws that could compromise your website. WPScan also looks for debug file logs, weak passwords, backup files, and other things. WPScan also has the following additional features:
WordPress, plugin, and theme vulnerabilities are automatically scanned.
WordPress threat database has been updated.
Additional security measures.
Notification via email.
All In One WP Security
Another popular WordPress security plugin for protecting your website from the most dangerous threats is All In One WP Security. You can use the plugin for auditing your website for security flaws, monitoring threats, and defending against attacks. It is one of the best free WordPress security plugins available. All In One WP Security provides the following security measures:
You can use a password strength tool to generate strong passwords.
Prevent unauthorized logins.
The Login Lockdown feature protects against brute force attacks.
Insert a honeypot into the WordPress user registration form.
Set up automatic backups.
Keep your PHP code safe.
The firewall safeguards you against malicious attacks.
Prevent spam comments.
Anti-Malware Security and Brute Force Firewall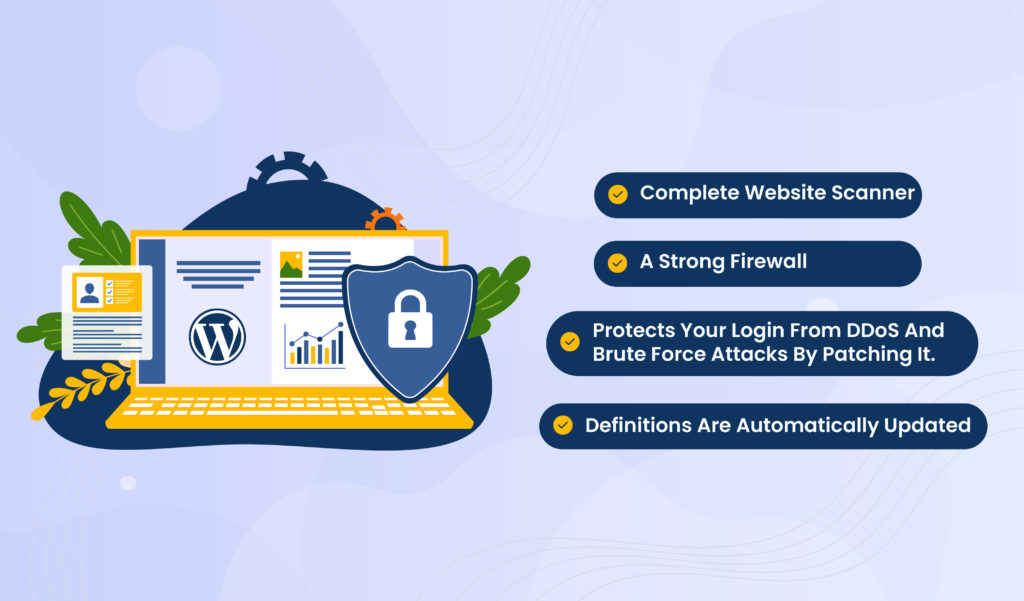 The following plugin on our list is Anti-Malware Security and Brute Force Firewall. It works great with WordPress websites and has a simple setup process. Its primary goal is to prevent malware from infiltrating your website. However, you can also use its firewall to avoid brute force attacks. Using the plugin's full website scan, you can automatically detect and remove website threats. Here are some of the plugin's features to help you get the most out of it:
Complete website scanner
A strong firewall
Protects your login from DDoS and brute force attacks by patching it.
Definitions are automatically updated.
iThemes Security
iThemes Security is a WordPress security plugin designed to keep hackers out. It also includes a beautiful dashboard in your WordPress backend. The dashboard allows you to monitor activity and view security logs. The plugin is also effective against a wide range of malware and brute force attacks. Here are some of iThemes Security's most exciting features:
Detection of file changes and 404 errors
The plugin creates strong passwords, terrible lockout users, and backups the database.
Receive immediate email notifications.
The Advantages of Using a WordPress Security Plugin
There are many advantages and disadvantages of WordPress websites and one of the major disadvantages is that these websites get frequently hacked due to the popularity of website builders. That is why it is critical to keep your WordPress site secure. Here are some of the advantages of using a WordPress security plugin:
Protect Confidential Data: A security plugin will keep your customers' data safe from hackers.
Avoid Loss of Access to Your Website: Hackers can lock you out of your website, but you can control this from happening with the right plugin.
Stop Brute Force Attacks: WordPress security plugins protect your website from brute force attacks (when an attacker uses trial and error to identify passwords or decode encrypted data).
Prevent SEO Rankings and Brand Reputation Damage: Hacking incidents can have a long-term impact on your search rankings and brand reputation, so use a security plugin to avoid any damage.
While the WordPress core software is exceptionally secure, the plugins and themes you install can leave your website vulnerable. Hence, it's important to note that many protection plugins wreak havoc on performance due to their always-on and scanning capabilities. As a result, the top Website Design Company prohibits some (but not all) security plugins. Website Design Companies also use load balancers with Google Cloud Platform, which means that the IP blocking features of some security plugins may not function correctly in some cases.
In case you are a customer of one of the top website design companies, you won't need to worry. But as not every company will have the same level of security as the best website design Companies, WordPress security plugins can come in handy there. We strongly advise using a solution such as Cloudflare or Sucuri in addition to website design ideas if you require additional protection or assistance in reducing bot and proxy traffic.
Conclusion
You've reached the fate of the list of the best security plugins for WordPress websites. To be legally compliant with the GDPR, security is essential. This WordPress GDPR plugins list includes valuable tools for tracking user activity on your site.
That's it! We hope you relished our article on the best WordPress security plugin for preventing hackers. It would benefit if you also scrutinized the most important Google Analytics metricsfor any business.