How To Optimize Local SEO For Multiple Locations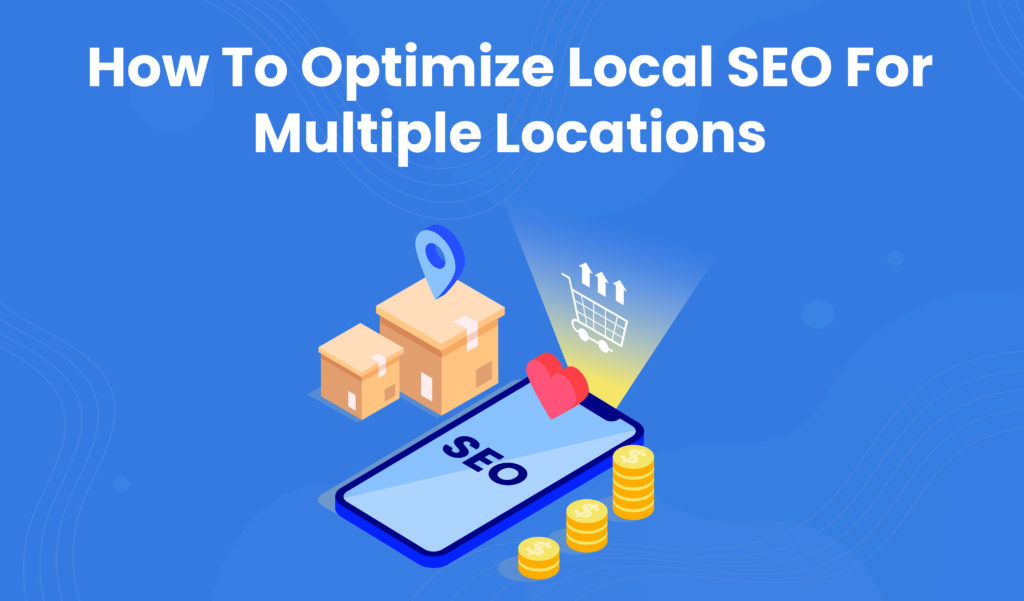 Success in the local market is critical to business owners with multiple offices nationwide or in one geographic location. If you dominate local SERPs (Search Engine Results Page) in different parts of the country, first consider your local customers. Multiply this by more than 100 places to gain a national advantage. Therefore, a well-thought-out regional strategy is integral to a national/global SEO strategy. 
Location data is an important ranking factor for organic SERPs, especially for short local keyword terms like pizza, cinemas, ice cream, tea shops, and restaurants. Search engines such as Google often consider historical location data to determine organic SERPs. Local SEO remains a central part of your strategy for directing customers to physical stores. According to Google, 46% of searches are done with local intent, and 76% of local business searches visit physical stores within 24 hours.
However, many companies need to understand how to develop a multisite SEO strategy. Here are points that we will be discussing in this blog:
Use a single domain
Apply for a list of Google Business Profiles and local business directories
Optimize Location Pages for On-Page SEO
Adding Meta Description and Title Tag
Creating a Logical URL Structure
Add Headers
Focus on link building
Promote local reviews
What is Local SEO?
SEO is a broad term used to explain everything you do to improve the website so that it rates high in search engine results for business-related keywords and phrases. Local SEO also helps people in your area make your business appear in the top search results when searching for products and services related to what you offer.
Local SEO can be difficult enough for any business, but mixing multiple locations adds a whole new layer of complexity. Whether it's a local chain in several cities near or a significant brand with hundreds of stores nationwide, everyone wants to get the proper online exposure. The extra effort is worth it.
According to Jacksonville SEO Company, half of the consumers who search for a local store over the phone will access that store within a day. In addition, 60% of mobile users use their devices to search for local products and services. Also, half of the local mobile searchers try to find business information such as phone numbers and addresses. Use the guide by SEO Company Jacksonville to improve Google SEO and optimize your store location for local search so you don't miss your customers.
Why is local SEO important?
Local SEO helps businesses reach a relevant audience online. There are many advantages of local SEO such as:
Position higher in search results
When portraying search results, Google and other search engines consider location data. Using local online marketing can improve your ranking on search engine results pages (SERPs) and increase your visibility to a local audience.
Reach your target audience
Different locations cater to different demographics. When your business operates in multiple locations, it can be challenging to align the marketing efforts. Creating unique pages and content for each area can help you better communicate with potential customers in each region.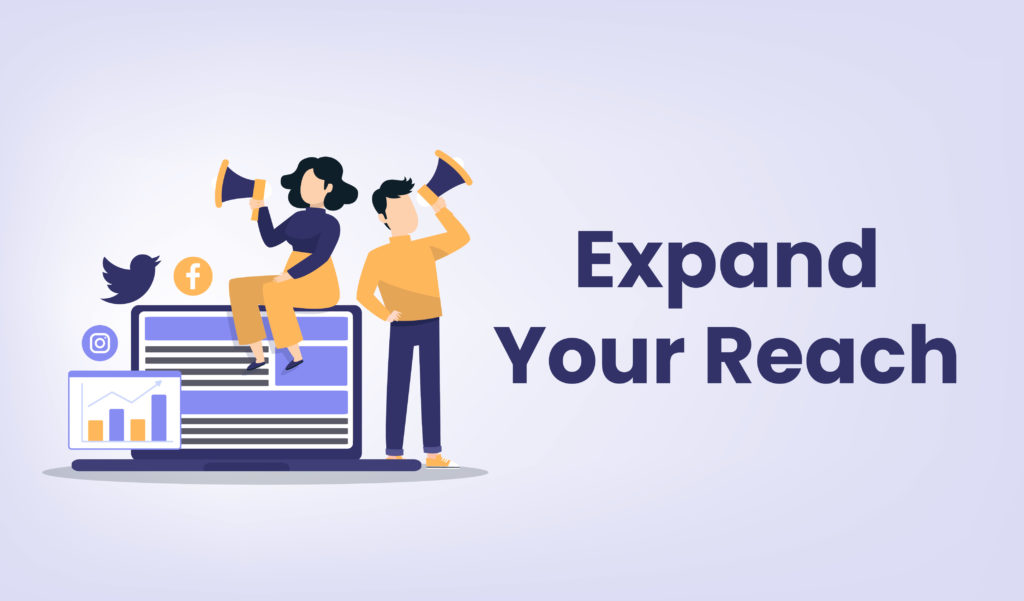 People tend to include the location (city, state, region) when researching businesses online. When people in the area search online for products or services related to your business, you want the company to appear in the top search results, and local SEO can help. Do a quick Google search for the main keywords related to your business. Multiple Google Maps ads on the first page of results play a vital role. If the company sells locally or trying to expand its local reach, it's time to consider local SEO strategies.
You can refer to our local SEO checklist post to attract local customers.
What is Multilocation SEO?
Multilocation SEO helps increase search traffic from different locations. That way, locals searching for your niche or service will be able to see your website at the top of the search results. In short, SEO in multiple locations allows search engines to distinguish between various locations. Therefore, local customers can get relevant information about the products and offers available at nearby outlets.
If you adopt a local SEO strategy to attract locals from different locations, imagine how many customers you'll attract from franchises and branches in other cities and countries. You can serve multiple regions and ship the products internationally or worldwide.
What's the Benefit of Multiple Location SEO?
The key is that adopting a local SEO strategy can increase sales. Businesses that desire to enhance their visibility in a local area can improve their local presence.
Boost Local Marketing Results
Taking advantage of Google's multilocation SEO features can boost the marketing efforts. Google suggests location-based data, such as drop pins on digital maps with details on your business's exact address, opening hours, and other pertinent information. First-time consumers can also easily use the "Street View" function to find your outlet.
Of course, multiple location SEO can attract more local customers within the vicinity of your outlet. According to Jacksonville SEO experts, all Google search results pertain to local information. Also, most of the consumers that conducted a local search visited a store within five miles from their current location. These numbers show incorporating multiple location SEO strategies is good for business. When consumers search for a local place offering a specific product or service, the search results will present the local companies specializing in it.
Multisite SEO can increase your product or service awareness by increasing traffic to product pages. When customers use keywords related to your company's services, your product pages may appear in the top search results.
How Do You Rank Multiple Locations?
If your commercial enterprise has a couple of locations, rating on Google takes paying cautious interest to the info at the touchdown pages for every commercial enterprise place. Each place web page has optimized the usage of some of the vital gear such as:
A Google My Business profile for every place
Getting critiques for every place
Optimizing the content material for every class, and more
You need to understand how Google Thinks and Approaches Multi-Location Businesses. Google seems to multi-place agencies beneath one massive umbrella as an unmarried commercial enterprise and separate agencies. This is why multi-place search engine optimization is so important. Google My Business (GMB) performs a significant element in assisting you in apprehending how Google processes multi-place agencies and the way to optimize nearby search engine optimization for a couple of locations. On a GMB listing, you'll see a variety of capability records that may be included. Google needs you to feature plenty of info because one's information relies on rating for natural search engine optimization.
How To Optimize Local SEO For Multiple Locations?
Use a single domain 
If the business operates in multiple locations, you may want to create separate domains for each site. However, because each domain is indexed separately, the marketing efforts (such as posting content and building links) will only affect the domain you are posting content and linking to. We suggest sticking with a site with individual pages for each post to rank well in search results. If you plan to create unique content (besides a contact page) for each location, you can use subdirectories or subdomains to manage them. This will allow you to geo-target specific parts of your website without managing and optimizing multiple sites.
Apply for a list of Google Business Profiles and local business directories 
Claiming a business with your Google Business Profile is relatively easy and can be displayed on Google Maps for searching in the area states the experts providing Internet Marketing Service. You can make a business account and share management of different locations with multiple users. You can manually add a place using Google Business Profile. Alternatively, if your business has more than 10 locations, you can use Bulk Location Management to import and manage new sites. Google Business Profile is an excellent option for companies that want to promote multiple locations and help streamline all their business information. There are also various other online directories available. Make sure you track which guides you use and where you list them.
Another way to improve the rank in local search results is to apply for a local business listing. You can add important information such as an address, phone number, business hours, photos, etc. You can then link each local directory list to an individual location page on your website. This helps more people in your area learn about what your business must offer.
Optimize Location Pages for On-Page SEO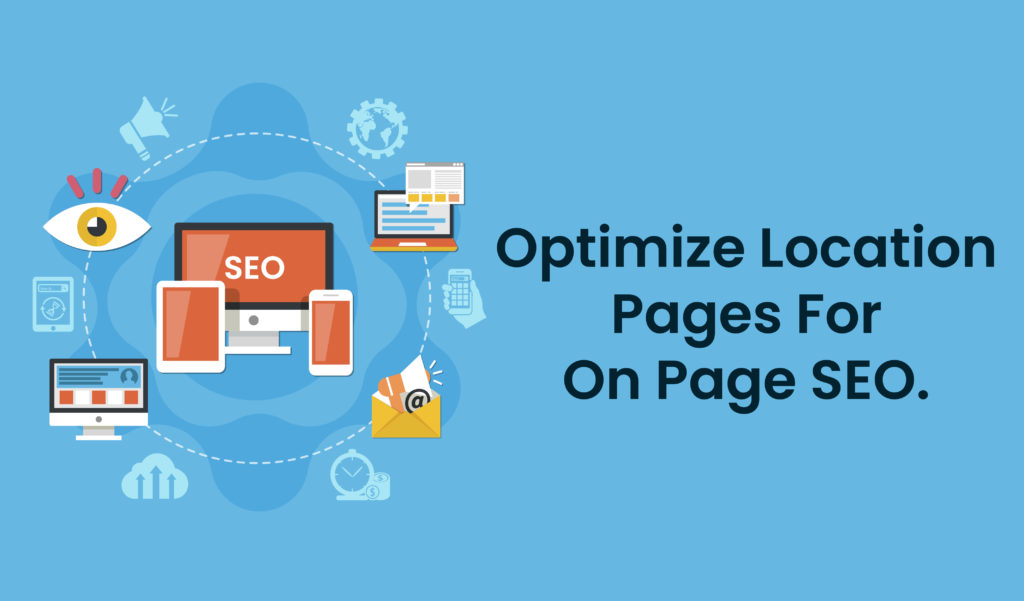 When making local SEO for multiple locations, the Title tag, the URL structure, and Meta description of the local website can make a significant difference.
Adding Meta Description and Title Tag
Each meta description and title tag should be location-specific. This would significantly increase a consumer's chance to click on their site or check out their shop.
Creating a Logical URL Structure 
A properly structured site with easily understandable URLs make you website user-friendly that also helps you rank well. You have to make sure that the URL structure is as specific as possible. You can organize your URL structure differently, but make sure it's consistent.
Add Headers 
Within the content, altering the headers to be location-specific helps Google find more excellent value in that piece of content. It is more relevant to that consumer as it adds to the hyper-relevance to that location. When you optimize your local SEO, your chances of ranking well in that local pack increase dramatically.
Focus on link building 
The quality and quantity of backlinks to the site will signal to Google about the site's authority. You can focus on getting more privileged backlinks from your local website to improve your ranking in local search results. For example, they can contact bloggers in your area to see if they are interested in sharing your content or allowing you to post guests on their site. You can also get links from local publications by sponsoring or hosting an event and letting local journalists know that something of a press value is happening in your business.
This allows you to get more local links, send a positive signal to Google, and improve your local search rankings. Backlinks are SEO and powerful. For companies with multiple locations, you need to create backlinks to individual pages and the main website. Consider working with local resources such as the Chamber of Commerce, a local charity, or another partner that links to a location-based web page. Hosting events, sponsorship, and creating local content can also help attract local backlinks and boost SEO.
Here are some best link strategies that can help you.
Promote local reviews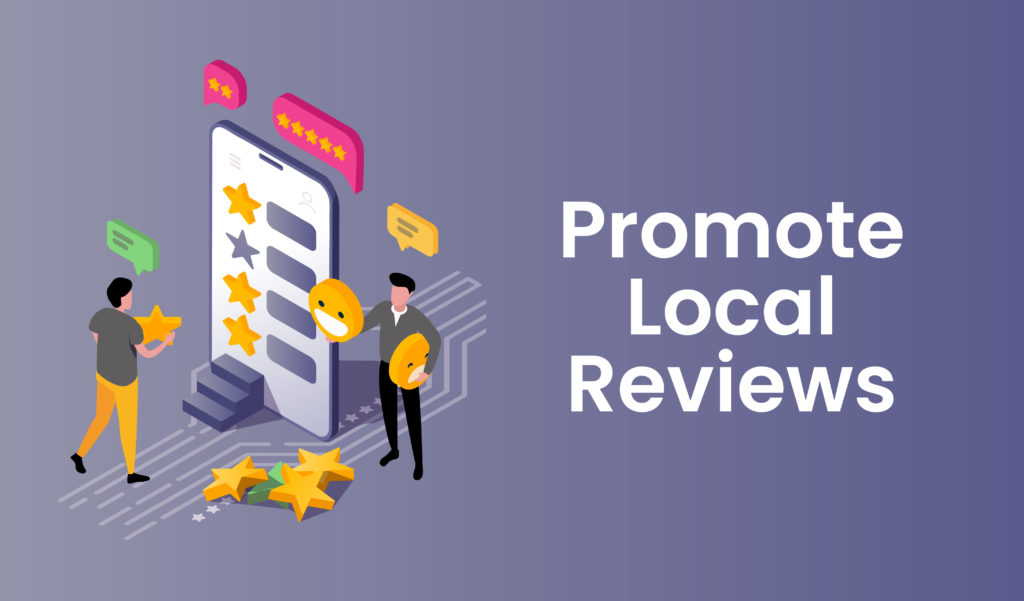 Another way to attract local businesses is to encourage people to rate your business in the areas you're targeting. This will help other locals get an idea of ​​your business and the products and services. 
Reviews are also significant social proof because people are more likely to trust what other customers say about your business than what you post yourself.
One way to encourage people to rate your business is to send short email surveys about your services. You can also request people to rate their experience after purchasing a product or service or keep a few shelves in your store to ask customers to leave feedback before they leave. This will help you acquire valuable insight into what your business is doing well and what you can improve. Alternatively, you can display local reviews on every local page of your website as another way to target more qualified local traffic.
You can easily optimize your small business for local SEO but Local SEO for multiple locations can be laborious to set up and maintain. But the rewards are worth it – if you take the time to develop a compelling SEO strategy that helps local searchers find exactly what they're looking for, Jacksonville SEO Company has provided all the points above. Multi-local SEO can bring many benefits to your business. This gives you the opportunity to increase brand awareness and engages local consumers. Since more people search locally, you can improve the customer acquisition results.
To reap the benefits of the SEO strategy, you will need to create a page for locations relevant to the business and optimize the page. Then, get reviews and build a local business listing, so customers get a good review of your business. With so many moving parts in a quality SEO strategy, managing the various gears in the machine is essential. Tracking your data to measure success can make a big difference in the local multi-business SEO. SEO Company Jacksonville will help you determine whether the SEO strategy delivers your desired results. You can quickly generate SEO reports for your SEO projects and get campaign performance data with SEO services. There is no need to sort worksheets or switch between tools with data integration from Google My Business; SEO Reseller can help you keep your reports organized and in one place.