How to Optimize Your Small Business for Local SEO? – A Complete Checklist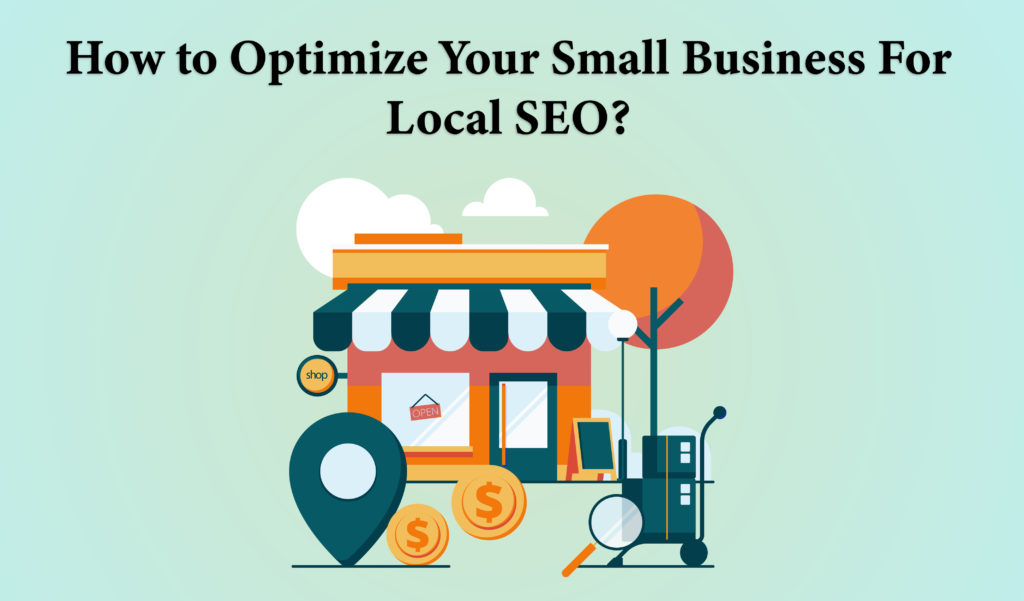 SEO is the most crucial aspect for every business to generate leads and sales. However, it is observed that many small and mid-sized businesses struggle to rank their website and gain proper leads even after applying all the SEO strategies. Are you one of them? If your answer is yes, don't worry, local SEO can help you here. It plays a major role in boosting the growth of small businesses by reducing the level of competition and targeting the right audience for generating leads.
But how can you take advantage of local SEO? If you are wondering the same, this article will greatly help you. Here we have enlisted all the major local SEO strategies that are necessary to boost your online presence locally. Considering them will drastically improve the visibility of your business in your local area and generate great leads. But before diving into them, let us first go through the basics and understand what is local SEO, why does it matter, and how will it benefit small businesses. So, let's begin.
What is Local SEO?
Local SEO is referred to the practice of optimizing the website for a specific local area in order to target valuable local customers. The results basically appear for typical search queries with local intent. For example, "SEO company in Jacksonville". This query contains the name of the place where basically the searcher is finding an SEO company. So, SEO businesses serving in this area need to optimize their presence for that particular keyword in order to reach their potential customers.
Small local businesses with a physical location such as restaurants, shops, agencies, grocery stores, house cleaning companies, or a dentist's clinic can greatly benefit from local SEO.
Why does Local SEO matters for small businesses?
After analyzing trillions of searches, Google discovered the fact that people also seek businesses in their immediate area and started paying huge attention to the geographical area of the searcher. Plus, it reported a 900% increase from the year 2017 to 2019 in the searches that involved the "near me" phrase. As a result, Google started providing more results for geographically-related queries in an attempt to meet its users' needs.
So, if your business is close to the place where someone is conducting a local search and you have optimized your local business listings, you get the advantage of being found. So, if you are a small business serving a specific location, Jacksonville SEO experts will definitely recommend you to optimize your online presence for local SEO.
What advantages will local SEO provide you?
You will enjoy multiple benefits with local SEO, which includes:
You will get a great opportunity to rank in the first five positions of the search engine results pages and thus boost the number of visitors. It is found that the first five results receive as much as 67.6% of the user clicks and you definitely won't be wishing to miss this chance.
As already discussed above, local SEO can help you target a more relevant audience. It attracts people who are close to your store and are actively looking for services like yours. So, they are more likely to visit your store as you are placing your business in front of already ready-to-buy customers. This also helps you boost your sales and thus your revenue.
Generation of more leads and sales
As mentioned above you will start attracting more potential customers to your small business and as these audiences are already interested in your type of services or products, the potential to generate more business is massive.
Unlike SEO and digital marketing, Local SEO has a low amount of competition. The new emerging technologies responsible for driving local SEO like Google Maps, Waze, Yelp, and online reviews are usually new and not used by many small businesses. Hence, you get a competitive edge here.
Increase in trustworthiness and authority
People assume that websites ranking higher are always examined and considered by Google and hence trust those businesses more.
With local SEO, you get the opportunity to get placed on prime spot and thus gain the trust and respect of your audience. A higher position also elevates the level of your appeal by portraying you as an authority.
Social media is another part of local SEO that allows you to engage with your local audience. You can share information regarding your business, answer your audiences' questions, reply to their comments, and even send them a message. This level of engagement can help you gain more followers on your social media platforms.
How to optimize your small business for local SEO?
Now that you know why your small business needs local SEO, let's move on to the next important part, i.e. how to boost your local rankings. Here are some top ways that will help you optimize your online presence locally and thus attract local audiences.
1. Create a Google My Business profile
Creating and optimizing your Google My Business profile is the first step to getting found in the local searches and winning your customers online. It just takes a few minutes and is the easiest thing you can do. You just need to fill in the necessary details and verify your business. You can also put your business location on the map to help your consumers know where they can find you.
Just make sure that you provide all the information such as your business category, services, products, as well as opening hours. This will raise your chances to surface your business higher in the local search results. Jacksonville SEO experts will recommend you to try your best to score 100% for how complete your listing is.
2. Use the right keywords for your product and services
It is crucial to optimize the descriptions of your products and services with the right keywords. Keywords basically refer to what people are for and optimizing for their help the buyers find out your products and services. Hence,approaching keyword researchin the right manner is necessary to research and choose the appropriate keywords, or else, you will lose your potential customers.
You can take the help of keyword research tools like Semrush, Ahrefs, Google keyword planner. They let find out the most searched phrases within the specific area related to your business, plus, how competitive they are.
For example, if you are an SEO Company in Jacksonville, you may get a set of keywords like Jacksonville SEO, Jacksonville SEO Company, Jacksonville SEO Company, FL where the search volume for each of them is high, low, and medium respectively. But you may find that the last keyword with medium search volume is less competitive and you can easily rank for it. So, you will choose that keyword as it not only describes your services but also gives you a good chance to perform well in the search results.
3. Make sure that your location is referenced in the key parts of your site
You should always ensure that your home page or the page that you want to rank locally has the name of the location in five key places, that are, title tag, headings, meta description, the body copy, and the URL (where relevant). Just make sure that each page has a different copy or else you will get penalized by Google in the search results as it doesn't like duplicate content.
4. Add local business schema to every page of your website
Consider adding a local business schema or structured data markup to every page of your website as it is nearly impossible to get into the Google local pack without it. If you are wondering what local schema is, here is its definition. Local schema markup is basically an additional code that you need to add to your website in order to help the search engine know that who you are, what you do, what is your location, and how you are appropriate for the people who are searching for products and services like yours. In other words, it is basically the language of the robots to help simplify things for them.
5. Keep your NAP information consistent across all platforms
Make that your NAP (name, address, and phone number) is consistent across all the platforms. This might seem like a simple thing, but has a huge on SEO. It helps the search engines understand that the information you are providing is accurate and thus helps you gain a higher rank. Even a small change in the spelling can affect your ranking. For example, if your business is located in Jacksonville, FL, make sure that you enter the location as "Jacksonville, Fl", and not "Jacksonville, Florida" everywhere including your website, directory, or on social media.
Here are some tips from experts of Jacksonville SEO Company.
Always recheck your NAP information before submitting it to any directory.
Make sure to update the information if there is any change in it. For example, if you change your address or number, update the information across all the platforms.
Ensure that the social media profiles have the same information as your website.
Look for any spelling mistakes, or misspellings in your address, duplicate listings, or number discrepancies and resolve them.
These tips will help you avoid any mistakes and boost your local SEO efforts.
6. Submit your website to local directories
Local directory listing is another great way to boost your local SEO. You can acquire more customers by registering your business there. Start submitting your website to high-quality local directories as Google indexes the directory entries and if the directory is reputable, Google may position it higher in the search results. This will help you boost your visibility from other websites even if you are struggling to rank higher for your URL. You may also get a backlink out of it which will also contribute greatly to your SEO efforts. Just make sure that every single entry is exactly the same as mentioned above or else it will raise a red flag about the authenticity of your business.
7. Seek plenty of online reviews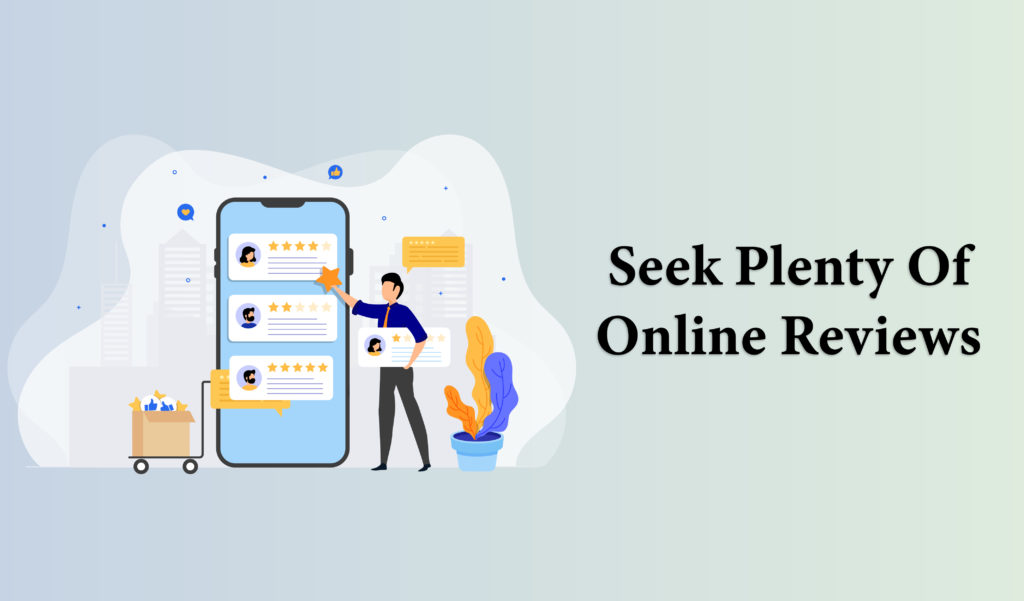 Whenever an individual has a buying intention, the one thing that he does for sure is going through the reviews to check that you are who you say you are, and you do what you say. So, seeking reviews from your already existing customers is like a bonus to attract new customers. They help your buyers to trust you, your services, and your products. Plus, when search engines try to figure out which business to rank they go through a number of factors and the number of reviews is one of them.
So, make sure that you have plenty of reviews on multiple platforms like Google, Yelp, Facebook, Thumbtack, Foursquare, and the sites where Google would expect businesses to have reviews. To do so, you can give a direct link to the page to your happy customers where they can leave their opinions. Google has some useful information about this on support.google.com.
8. Focus your efforts on building local links
Links from a high domain authority website are one of the tops factors that contribute to boosting your rank in the local results. However, the one thing that you need to consider over here is that the linking domains should be more relevant to your target location. This means that you only need to target the websites with good domain authority in your location.
Building a higher number of high-quality backlinks will not only help you rank higher but you will also gain a higher volume of referral traffic that will lead to more potential leads.
9. Build a particular web page for a particular location
In case, if you have different branches at different locations, Jacksonville SEO experts will recommend you to have a different web page for each of your locations. This will help you rank your business in that particular location and thus create more opportunities to promote your business to the people that your serve.
Just make sure that you include some important things such as name, address, phone number (of that particular location), Google map showing your exact location, and content specifically related to that location while creating a web page for each of your locations. Additionally, don't forget to optimize your title tags with information related to that particular location for each page. For example, suppose that you own bakeries in multiple locations like Jacksonville, Tampa, Orlando, and Miami. Then your title tags will be Best Bakery in Jacksonville, Top Bakery in Tampa, Best Orlando Bakery, and Top Bakery in Miami. Also, ensure that your location pages are just not the carbon copies of each other, you need to create each page differently to drive the attention of the search engines to your location pages.
10. Utilize Social media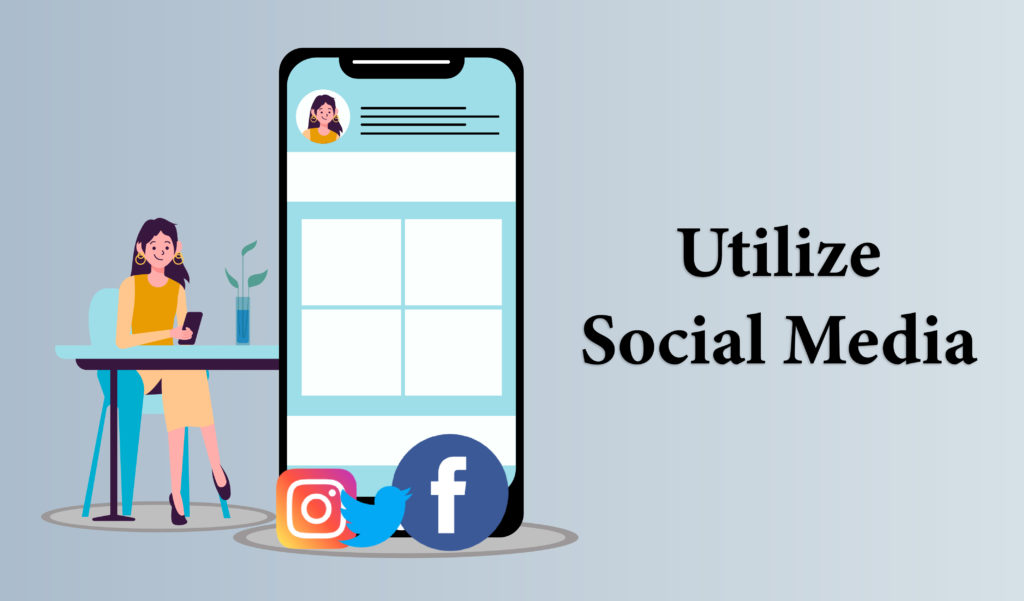 Now, social media is the most proven tool for businesses to achieve tangible goals. However, it has many benefits beyond being served as a source of marketing insights. You can also utilize social media to fuel your local SEO strategy. So, if you don't have a Facebook page, Instagram business account, or Twitter profile, just have it now.
Look at what people in your target location are saying, collect information about their interests, priorities, etc., and then make the most of these insights. For example, on noticing the complaints about the lack of outdoor seating at the café, the café owner can introduce a new seating arrangement and share its update on his Google My Business profile.
Apart from this, with social media, you will also get an idea about what type of local content your audience is looking for.
11. Optimize your website for voice search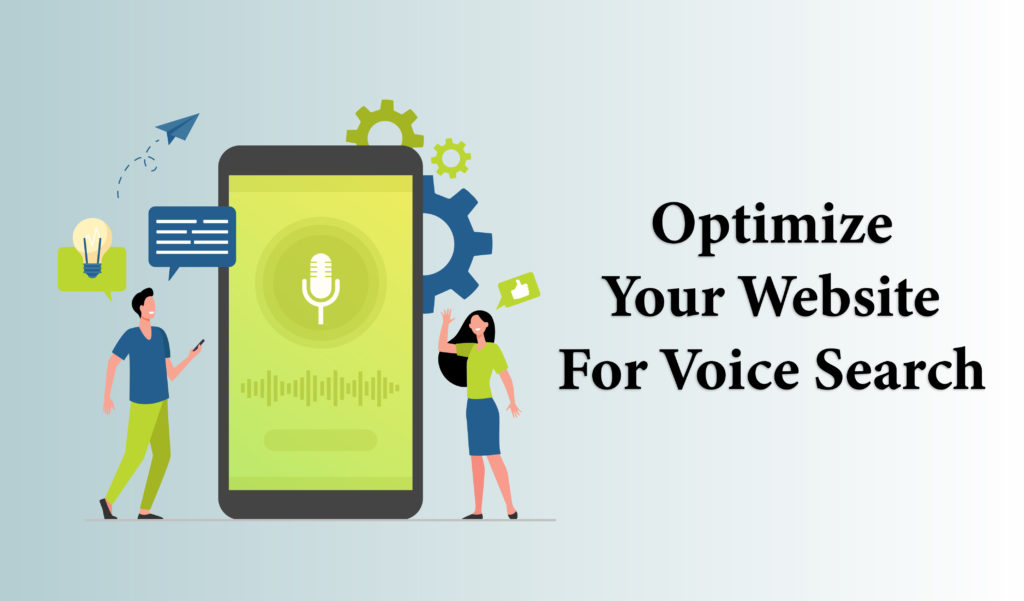 With 46% of people using virtual assistants and smart speakers for searching local businesses, optimizing your site for voice search is a great way to boost your local SEO. You can do it by verifying your Google My Business listing and including all the relevant information about your business, location, etc. This is one of the easiest ways that allow smart speakers to provide all the necessary details about your business to their users when searching for relevant "near me" voice searches.
12. Create locally optimized content
Local content can boost your local SEO. So make sure to have a blog section on your website where you can publish your locally optimized content. This gives a better idea to Google about where your business is located. To understand this better let us consider an example of a company providing vacation rentals services in Jacksonville. This company can write a blog about "best places to visit in Jacksonville". This blog can act as a guide for people planning to visit Jacksonville on their vacations. Also, a stump grinding company in Jacksonville can create content about "favorable seasons in Jacksonville to get rid of the stump".
We hope that you might have got a clear idea about why you should consider local SEO among one of your major marketing strategies and you can make the most of it with this Local SEO checklist. So, without wasting a minute, just start implementing these strategies and see a boost in your leads and sales.
In case, if you need any help, you can of course approach our SEO professionals to enhance your online visibility in the local searches.